I searched forever to find a Parker 21 in exactly this color and nib size and condition, from this year, and I finally...alright, it was an impulse buy, bought on the cheap in the Marketplace. Regardless, a Parker 21 came into my possession. And it was awful!
However, I had just bought and re-sold/returned two pens, and didn't want to go through that trouble again for something that cost something like $12. That left one option: fix the darn thing. A relatively minor repair, but to an amateur repairman such as myself, quite a stepping stone. This was the process: 1) Re-align the tines. 2) Smooth to acceptable...smoothness. 3) Discover that one tine is actually longer than the other. 4) Decide that even though my smoothing skills are not quite consistent, I cannot ignore this. 5) Sand down the longer tine. 6) Smooth again. 7) Annoy my girlfriend with my excitement over having turned a bad writer into a lovely writer. 8) Repeat #7.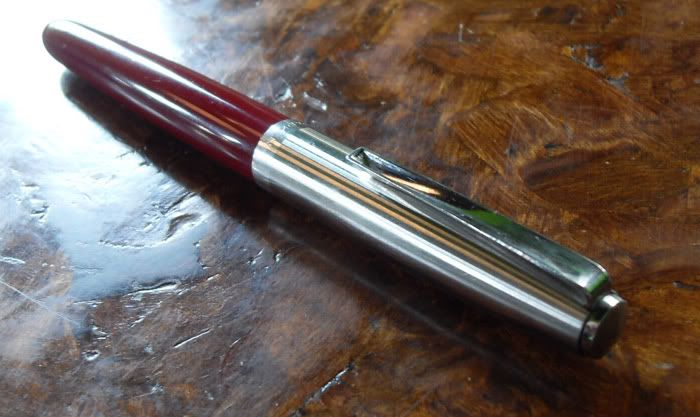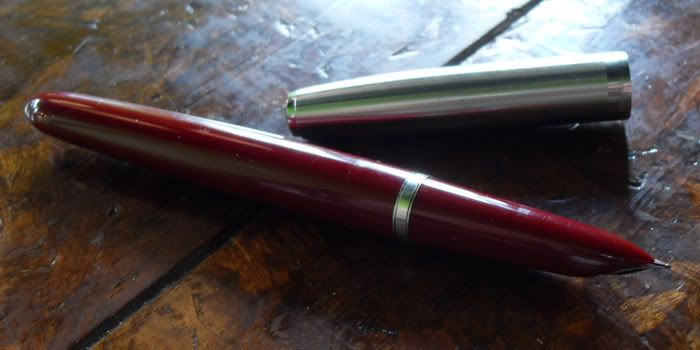 I don't really have much to say as far as a review goes. If you like 51s and hooded nibs, it's definitely worth investigating. The nib is different from the 51 (and the Chinese copies, which imitate the 51), in that it is not tubular and therefore more of the nib and feed show. I still find it attractive. As far as performance it now writes a smooth fine, but I couldn't say how the factory turned it out however many decades ago.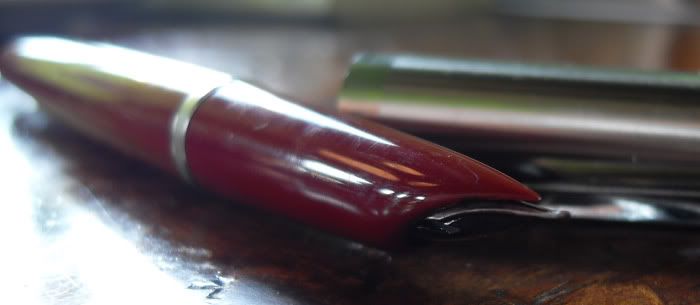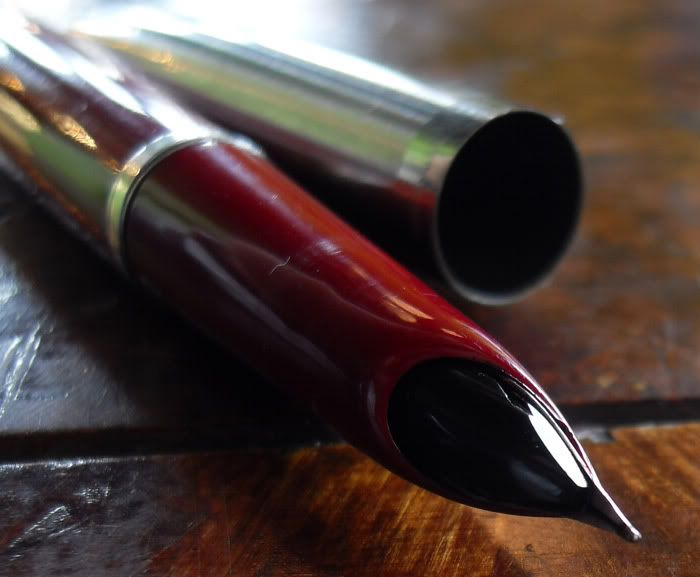 The clip is interesting - I was expecting an arrow but instead found this interestingly concave shape. It gives the 21 more of a unique personality, rather than just looking like a mini-51.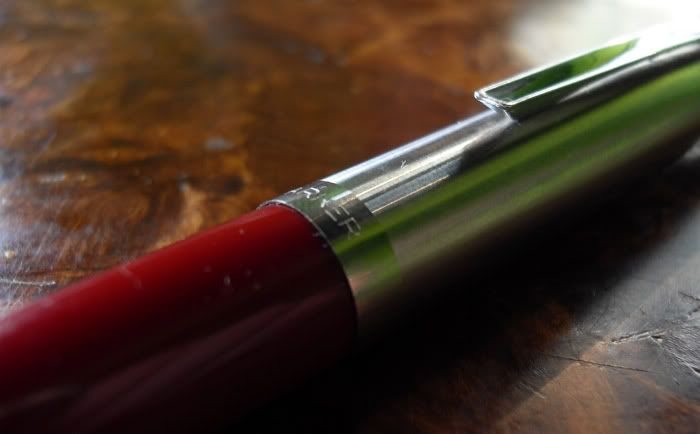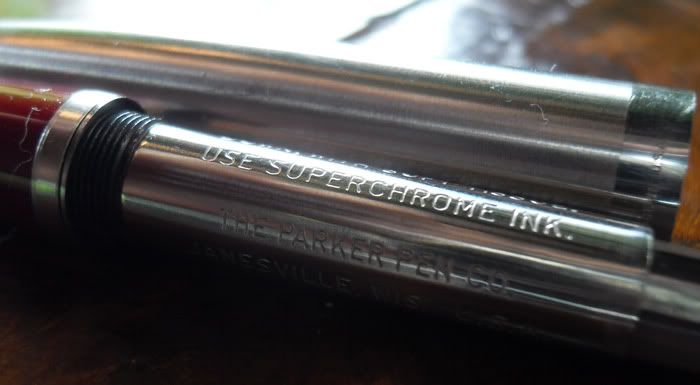 Unfortunately (actually, it's probably fortunate for the pen) I couldn't find any superchrome ink and had to use Noodler's Red-Black. The flow is perfectly average. I like the pen a lot, it's comfortable in my largish hand, and it has replaced my Estie as the cheap pen that doesn't fit in my 2-pen case but I still want to put in my bag.
Edited by WillSW, 11 November 2009 - 04:45.