I did this a while ago but I didn't have the time to upload the review... Enjoy!
Background:
I was looking for a pen to give away/use. I also wanted to try the Platinum Blue/Black ink. So I searched ebay and found a 3-pack for $10 with free shipping. I bought it along with a few 2 packs of Platinum blue/Black.
First impressions:
No packaging, just the pens had one cartridge in the barrel, not installed.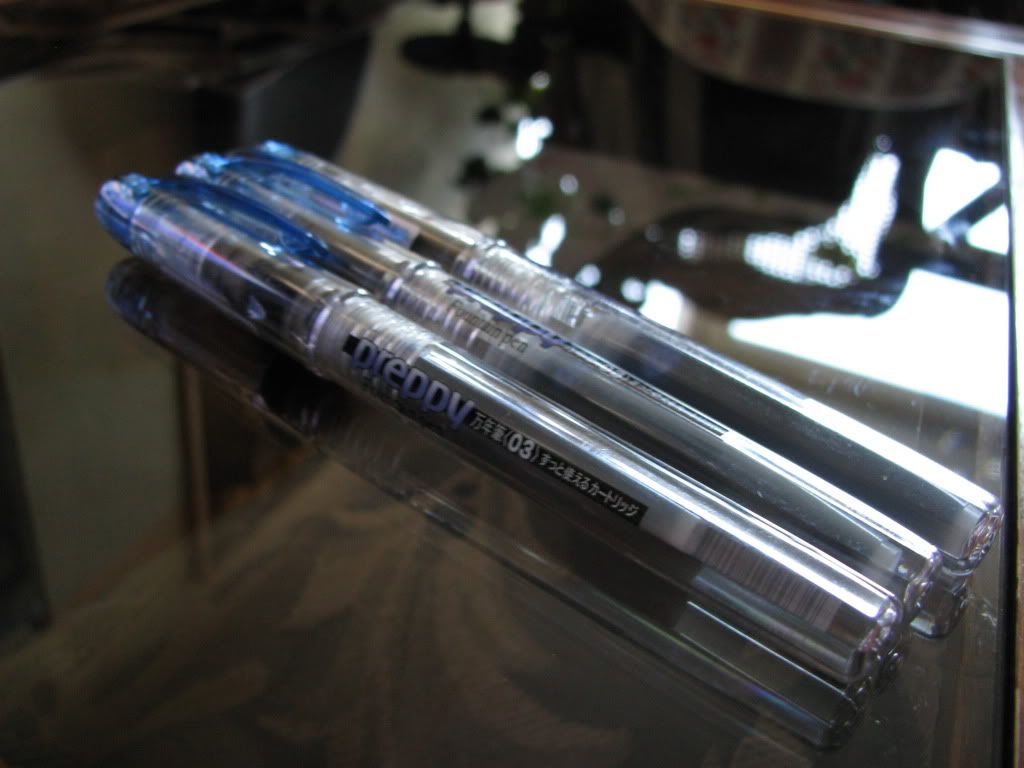 Appearance and design:
A plastic demonstrator pen. The barrel has facets on the inside, and I presume this adds to it's strength. The cap however, is not as strong. Mine cracked near the lip on two pens, and the clip isn't anything special either. You can remove the nib just by pulling it out which is interesting. I believe you can replace it with a felt tip or a highlighter tip. The plastic is 40% recycled material, I believe which is good. The pen can be used as an eyedropper, I've done it but I like using it with cartridges more. It's comfortable posted or unposted, as the pen is really light.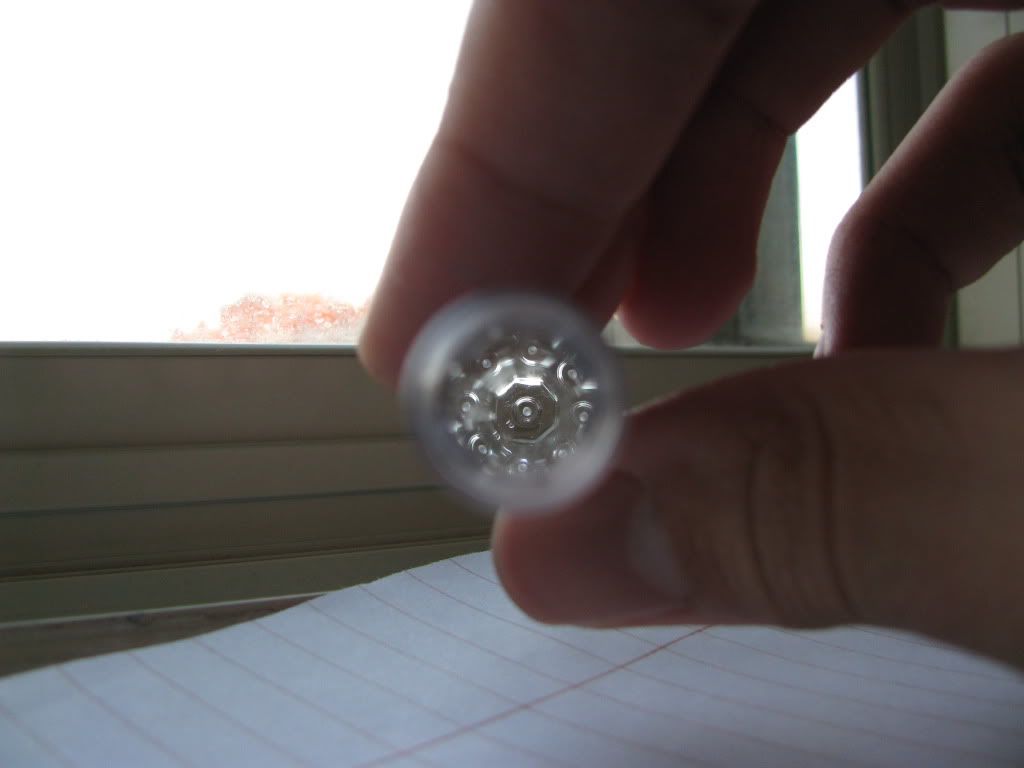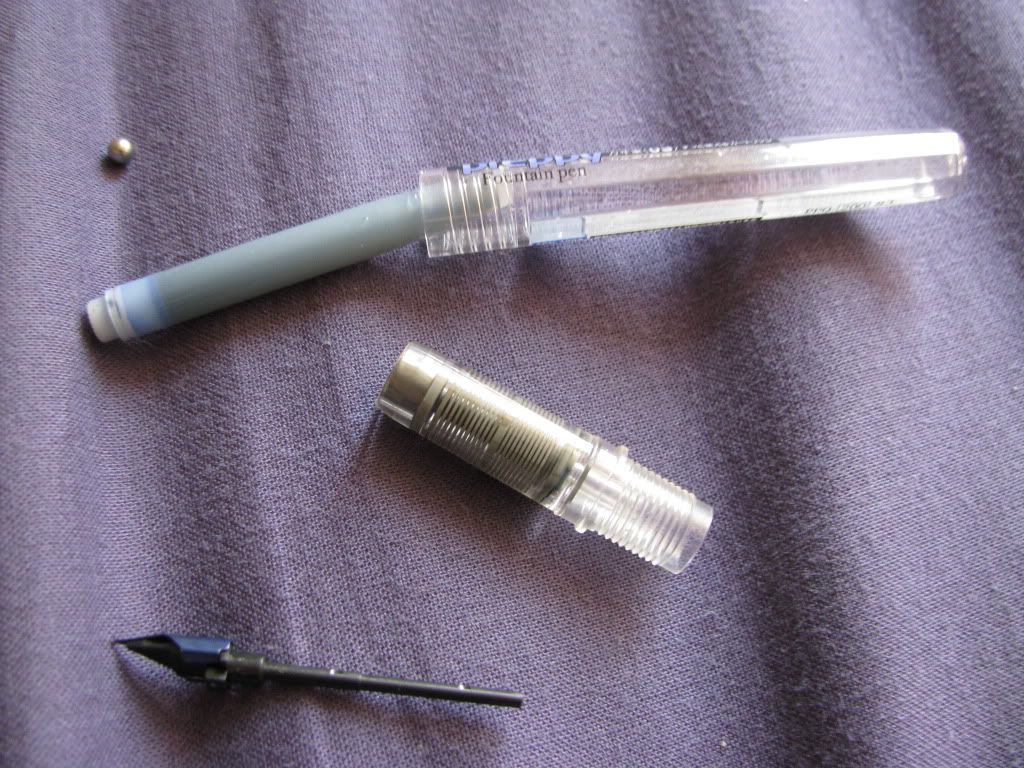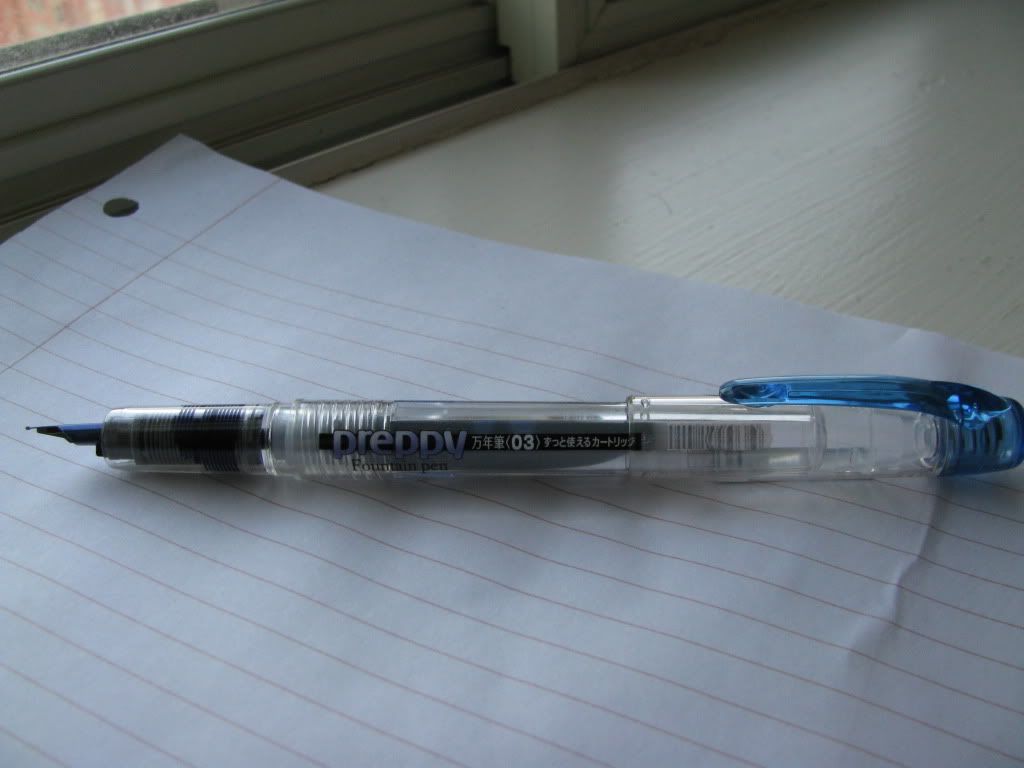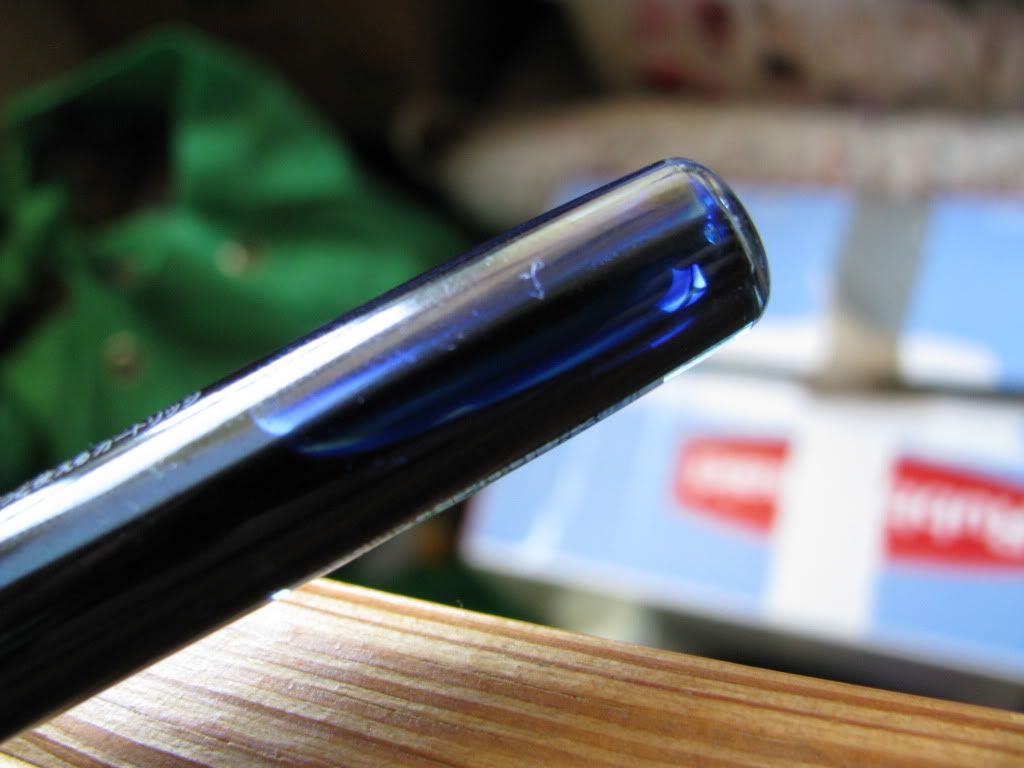 Filling system:
Cartridge. A converter may be purchased but it's not worth it in my opinion for a pen meant to take cartridges. This pen to me is barely a step above being a disposable pen. The cartridges have a little ball inside which is supposed to increase flow. It also bounces around and has a clicking noise which is kind of cool in my opinion. Others may find this annoying.
Nib design and performance:
The nib was smoother than expected, with a hint of tooth. Where's the breather hole? It looks like it has been half cut... Just an imprint, However, this nib is DRY. Very dry. It has no problem keeping up with my strokes but I feel almost like I'm writing with a dry ink pen. I have refilled the cartridges before but they make Noodler's Blue/Black look very light... Yuck! I'd rather use the regular Blue/Black Platinum has (which is a nice color, a medium blue with a hint of grey. Very water resistant.)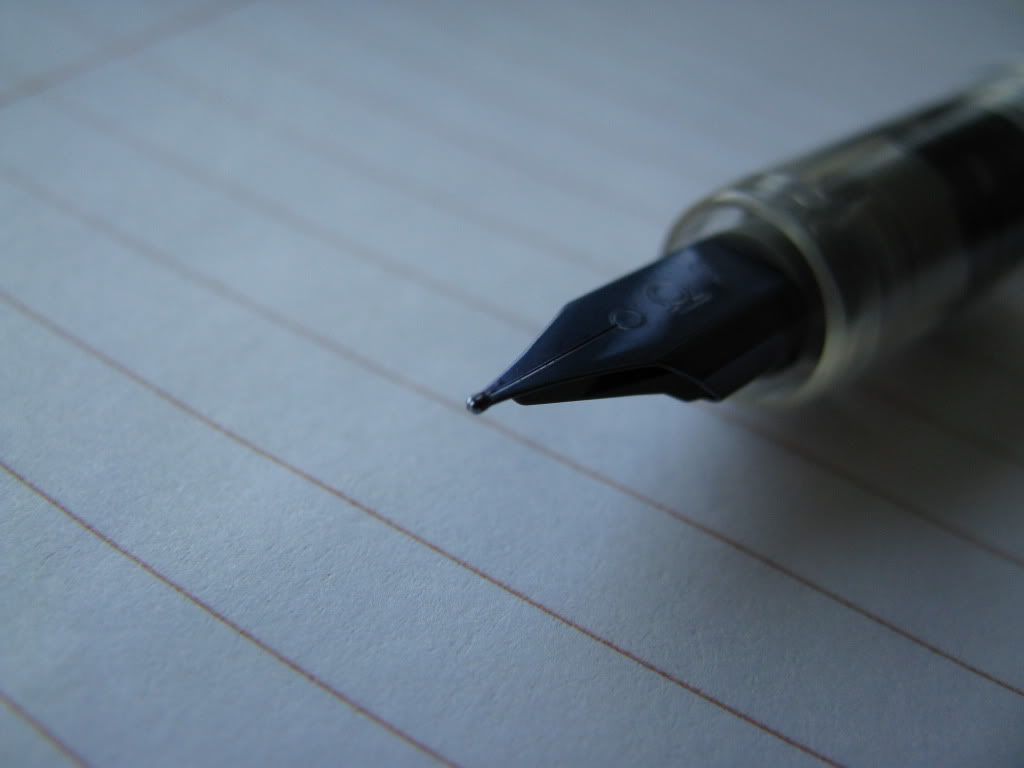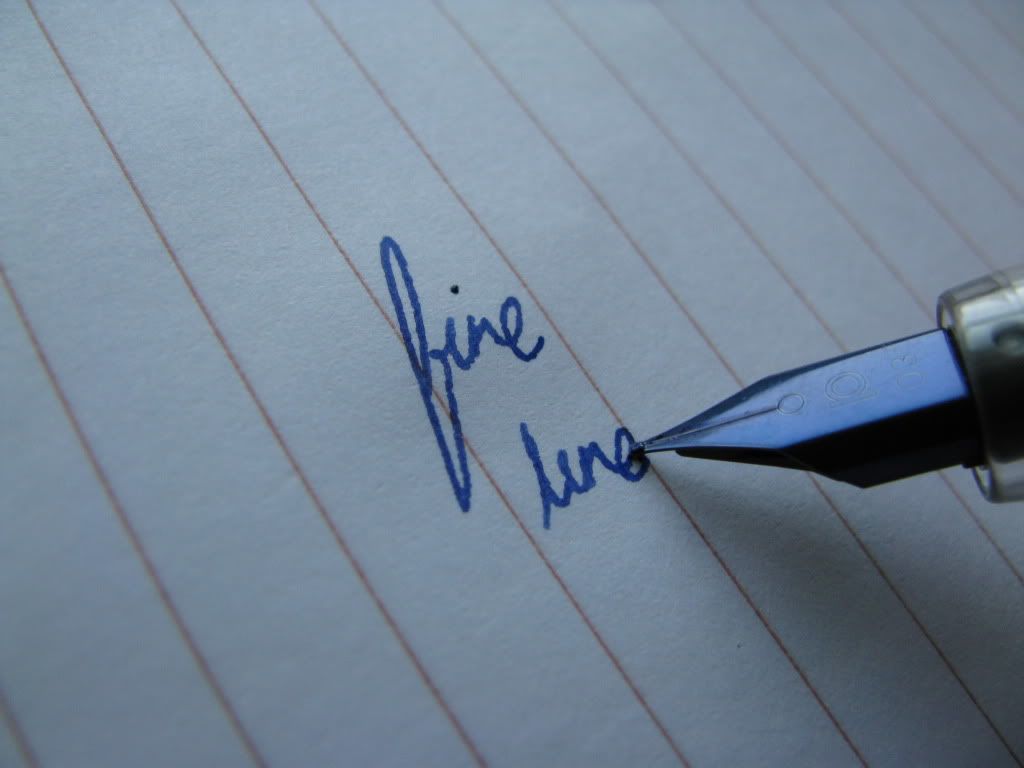 Conclusion:
This is a great starter pen for one who would like to get others into fountain pens. I hate it's dry nib but other than that it's a great pen. Not flashy at all which would be great for school. Maybe I'll go and purchase some 0.5mm preppies since I've heard they have wetter nibs. Other than that I don't have much to say about this pen. It's great for what you get.
Edited by HenryLouis, 19 October 2009 - 00:06.