I just recieved this pen after a long wait, I won it on eBay for around $200.00. I must say, I am very impressed with the overall quality of the pen. The platinum plating is flawless and uninterrupted, the pernambuco wood has a satiny feel, the screw threads look very durable and solid, the cap screws on securely, and the nib is smooth as butter.
As this is an NOS pen, it was shipped in the old-style Graf von Faber Castell wooden box. Inside was a velvet carrying pouch which doubles as a cleaning cloth (I'll get to that later), a small instruction manual, and a cardboard insert. I'm displeased with the cardboard insert, it feels cheap and flimsy, and doesn't go well with the rest of the case.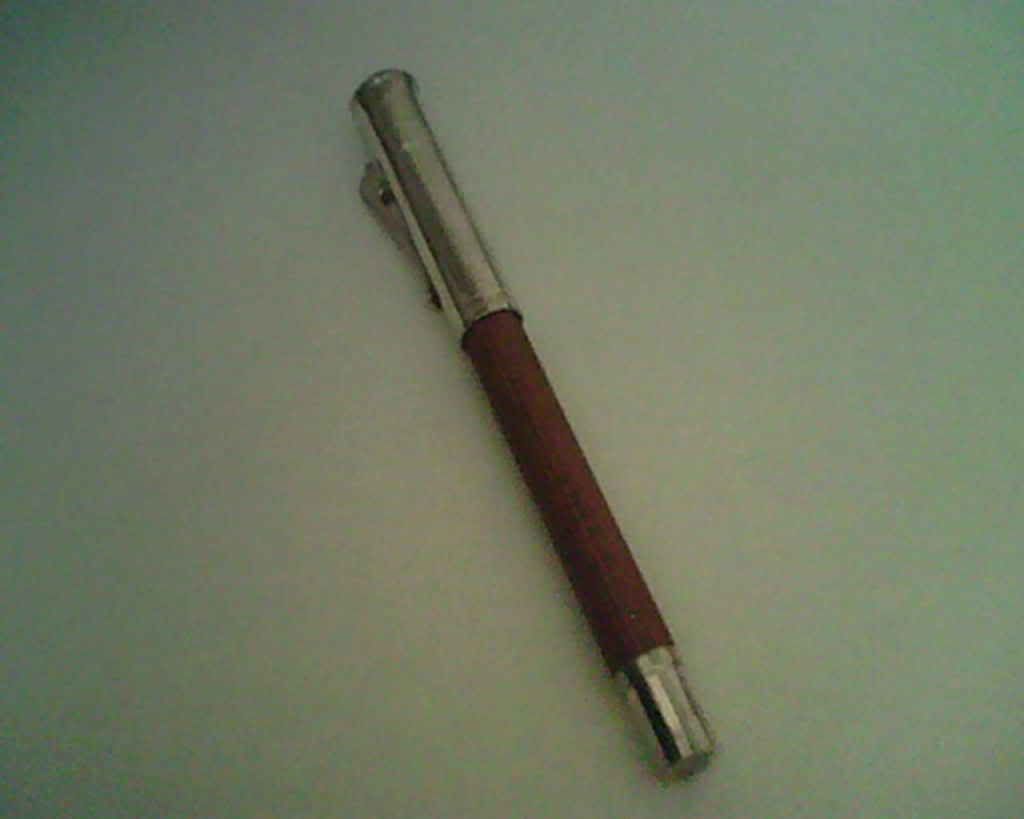 To be honest, the pen was a little smaller than I expected - the G.V.F.C glamour shots of the Classic series make them look quite large. The size isn't dissapointing, however, and fits quite well in my hands, as well as my pocket.