Desk Sets are often overlooked, or maybe looked upon as a reasonable cost source for pen parts. But some are truly beauties and very period indicative from that Art Deco, Art nouveau time frame when they were made. Here a few neat ones to kick off a show and tell of what all you may want to post for us all to see:
And here is the first Desk Set Wahl offered for the Christmas season of 1926\\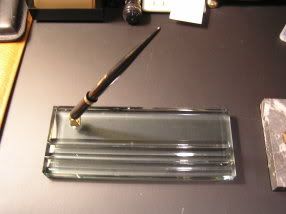 And another in Greek Key All Metal: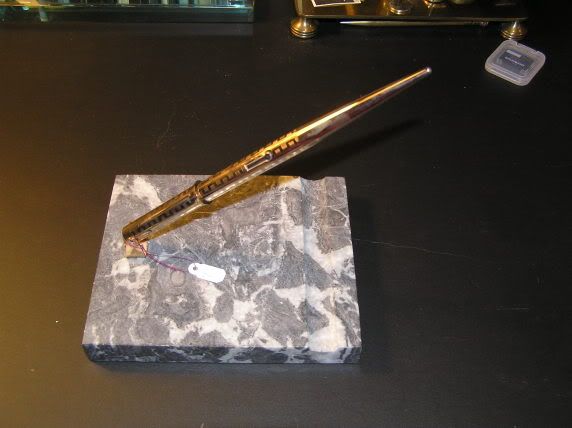 And here are a few with commercial usage like the the Major Zipper company mascot.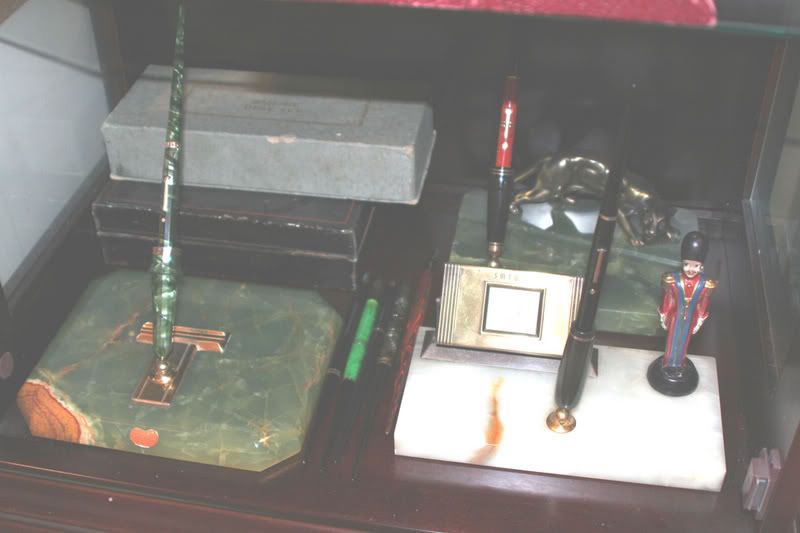 Care to share s ome of yours with the group? Post a photo.
Syd