Montegrappa Espressione Duetto FP
1) First Impressions 10/10
This has been on my list since I started getting interested in fountain pens. I happen love pens with silver caps and this particular piece was the nicest looking one I saw in pictures. So of course I was really drawn to the pen when I first saw it in person. It was a must have for me after seeing it!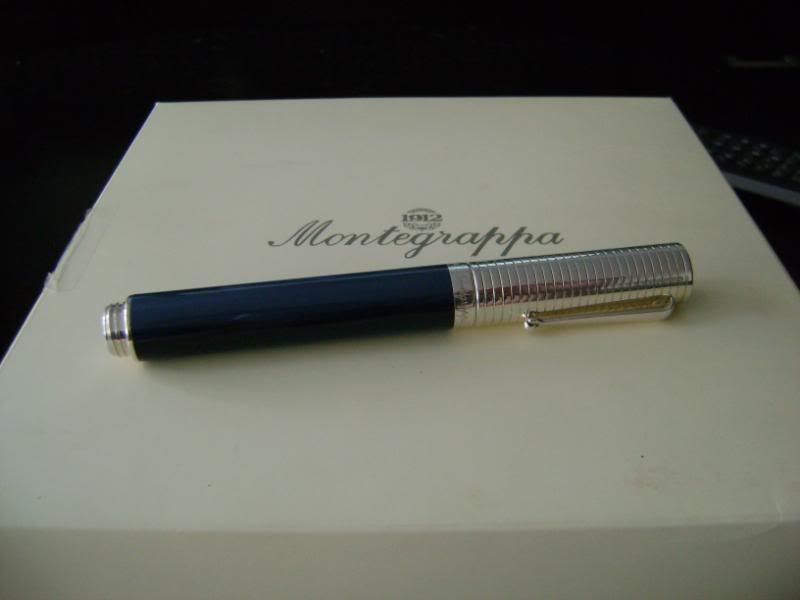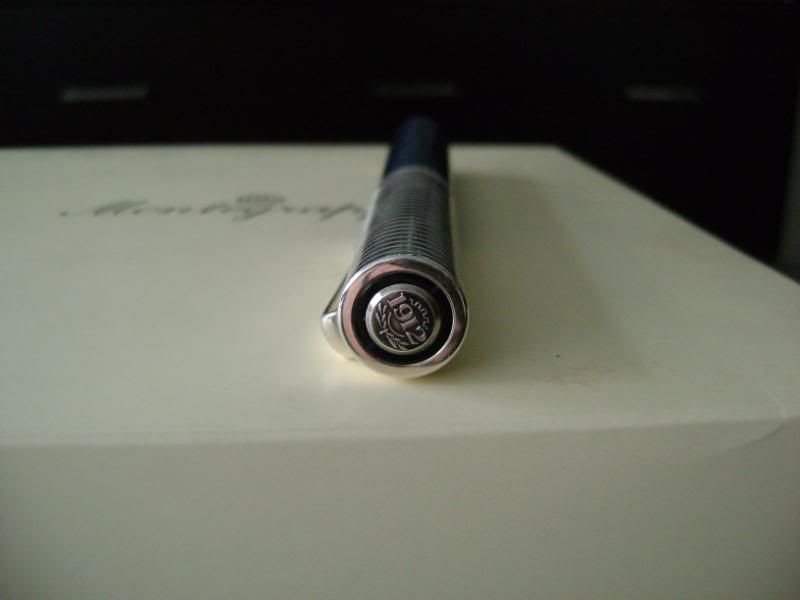 2) Appearance & Design 10/10
As I said earlier this is one of my favorite looking pens made right now. It has a very sleek and professional appearance, I got many comments on it the first day I started using the pen around the office. As you can see, the detailing and design is very classy. I typically do like pens that have screw down caps to back but I would say this feature is a draw back on this pen as it makes it feel a little too heavy when the cap is posted. For me its not much of any issue as I like to write with a pen un-posted anyways. Here is how it looks posted.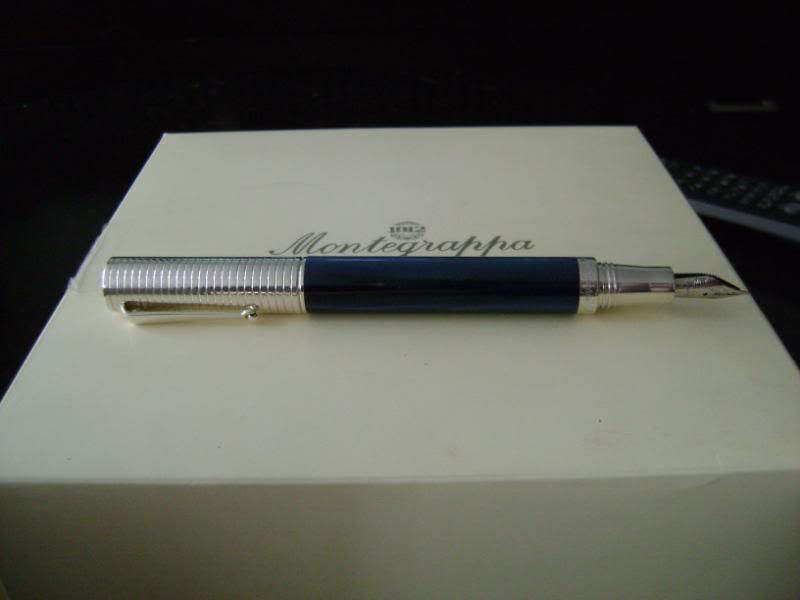 As you can see the detailing is great!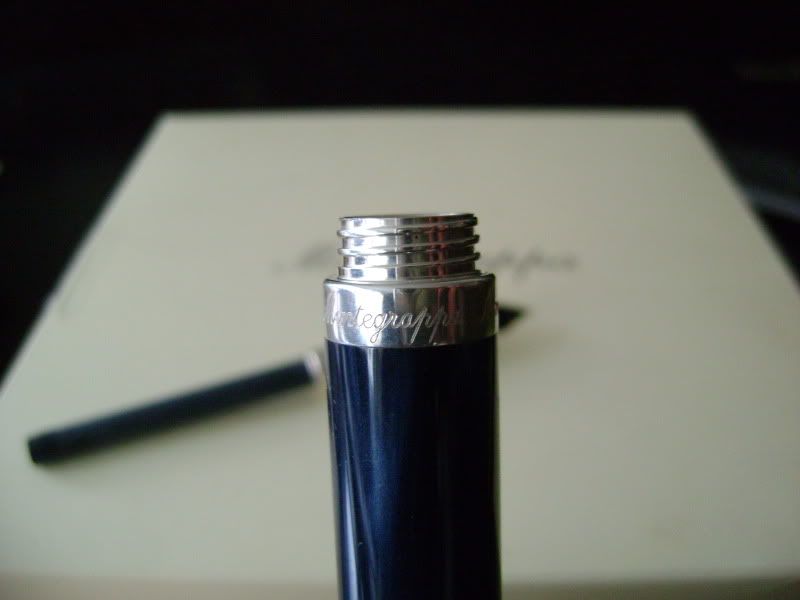 4) Nib & Performance 9/10
This pen writes like a dream! I love the EF NIB although the F NIB on Montegrappa's is probably my favorite NIB of choice, the ink comes out just a tad thicker.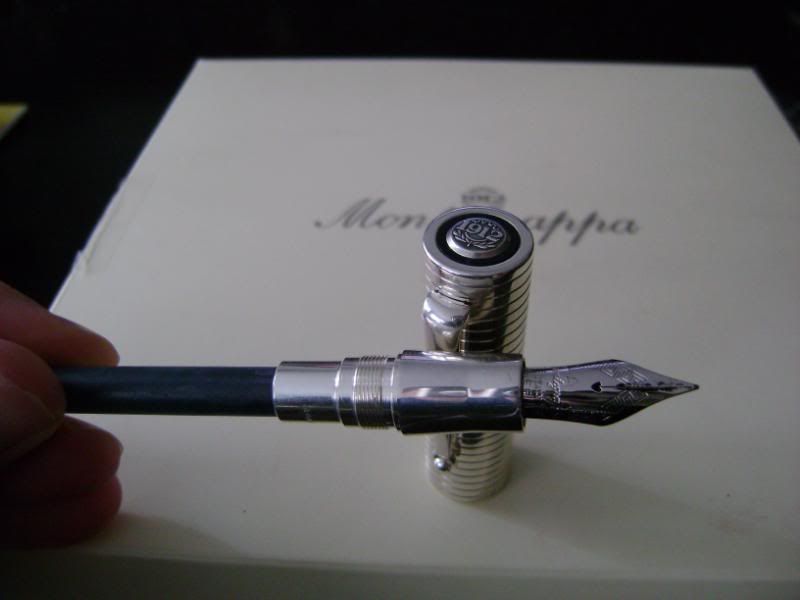 5) Filling System 8/10
Cartridge/converter filling system which I like. The ink comes out very nice.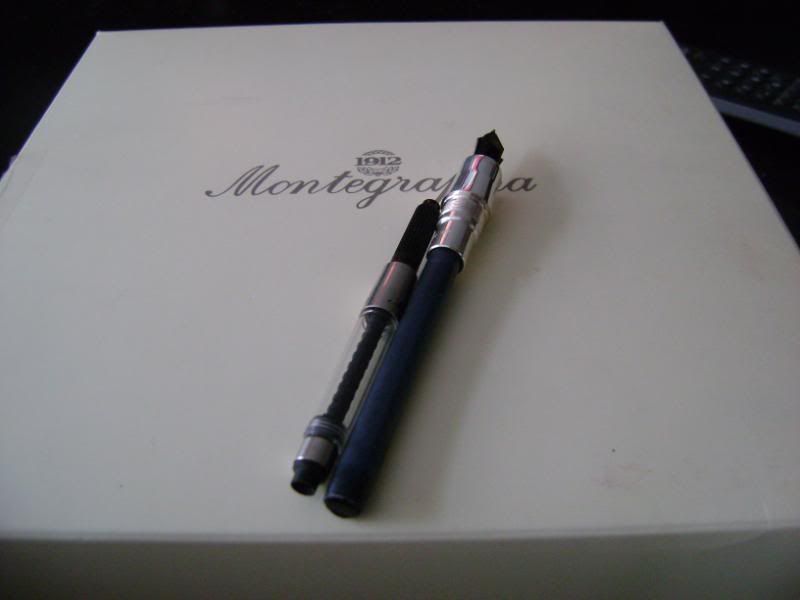 5) Packaging 9/10
For a non-limited edition pen, Montegrappa's packaging is second to none.
6) Cost & Value 8/10
For me this pen is a sleek work of art and with the retail prices comming down on Montegrappa's this pen will be easier to aquire.
7) Conclusion
Next to Extra 1930 this is my favorite Montegrappa pen so far and a must have in my opinion! I hope the review was helpful.
Tony