Danitrio were kind enough to forward these pictures and descriptions, so I thought some of you might be interested in finding out how the pens were made, so here we go....
Use Yakogai (green snail or marble turban) painted the shape of flowers with Chinese ink on the back side. The shells are only 0.1mm thick scratched into shape of Kikyo (Chinese bellflower) by a needle.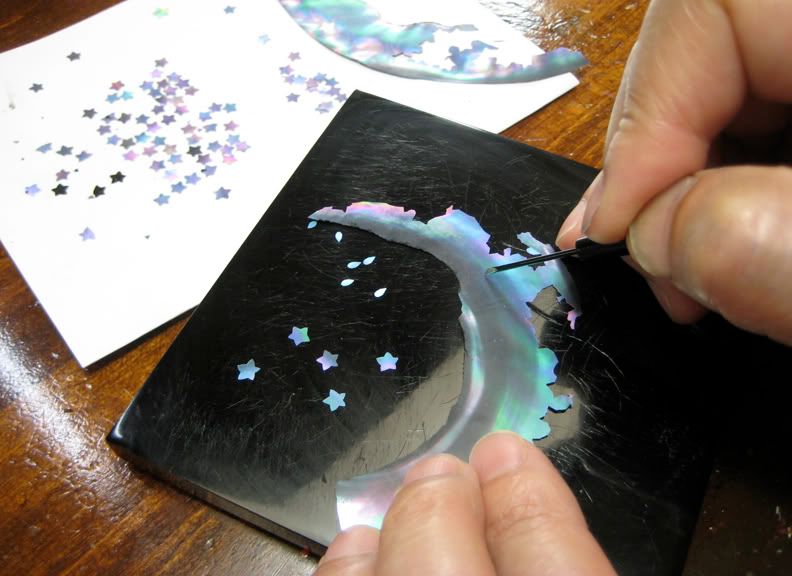 The scratched shells are covered by masking tape, and then precisely cut into the wanted shapes The tape pasted on the shells hard to peel off. Then, Urushi is painted on the back side and pasted and press onto the pen and through the tape. When the Urushi is dried, the tape will be taken off from the pen. Then Urushi is painted on the shells and it will be burnished when dried.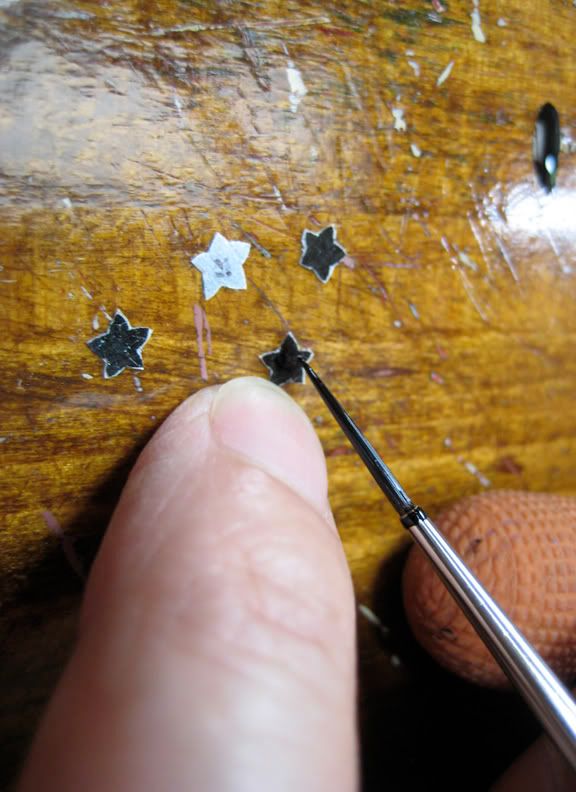 Braided Hat. Use Komaru Fude (small space painting brush) to paint with Jinuri Urushi (Urushi mixed with Indian red ) and raise the shape of the hat.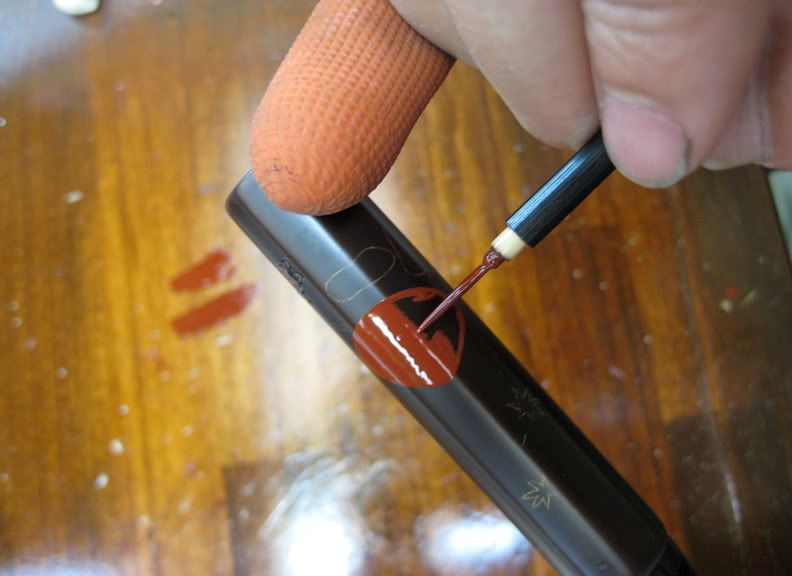 Raise the above braided hat with charcoal powder, and Urushi is painted on the raised part.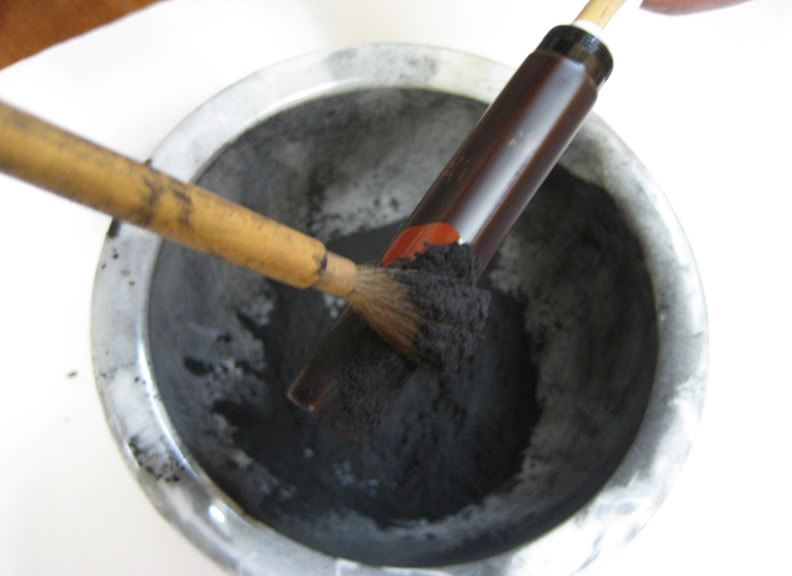 The above raised part is painted with Rose Urushi (Roiro Urushi mixed with clued Urushi by 50/50) And this part will be burnished when the Urushi dried.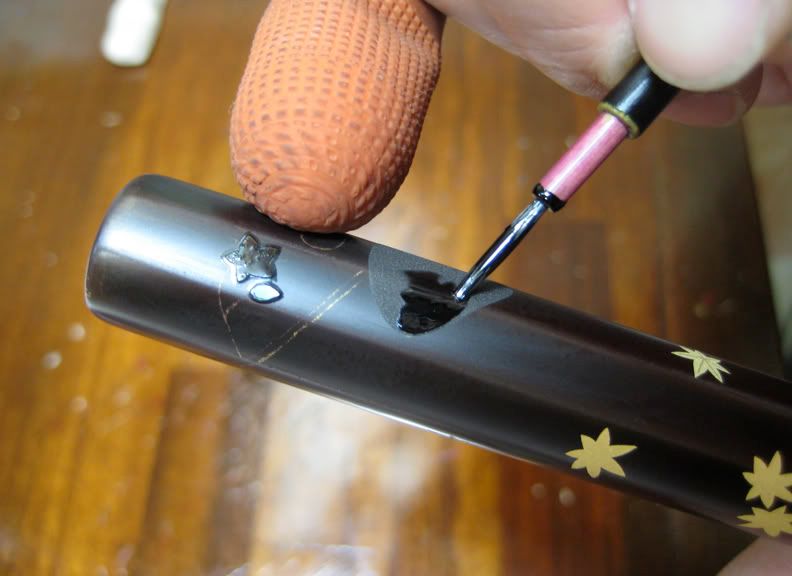 Waraji (straw sandals) Start painting with Urushi on the sandals, tiny space painting with Saki-shiro, brush with a springy white tip good for curved or circle line painting.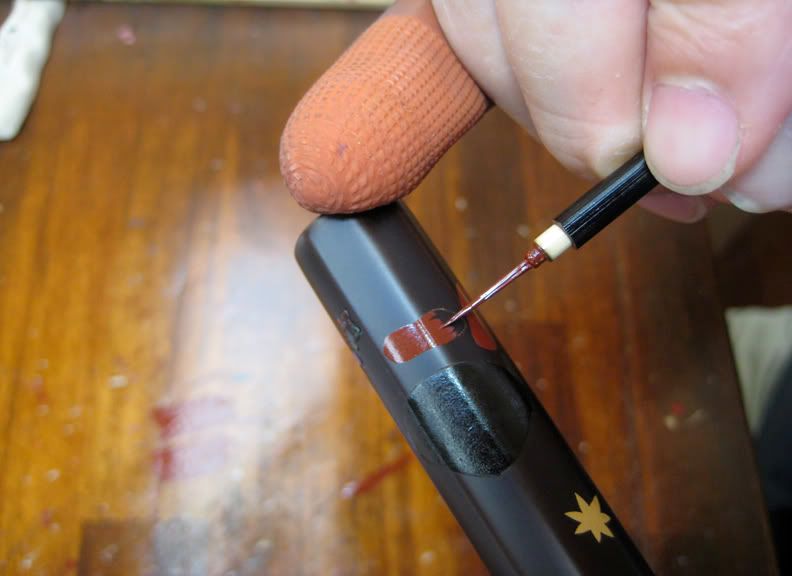 #6 size Gold powder is sprinkled on the sandals with a tube.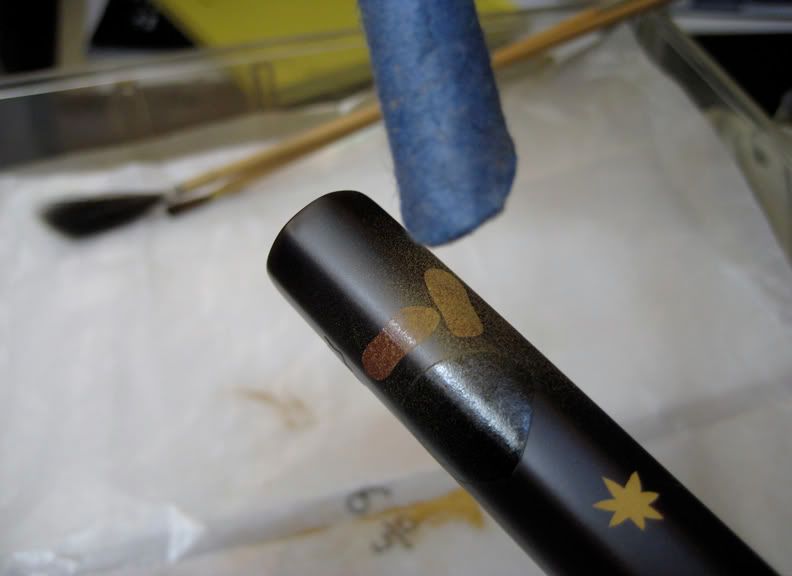 Use high quality Roiro Urushi to paint very thinly on the powder sprinkled sandals.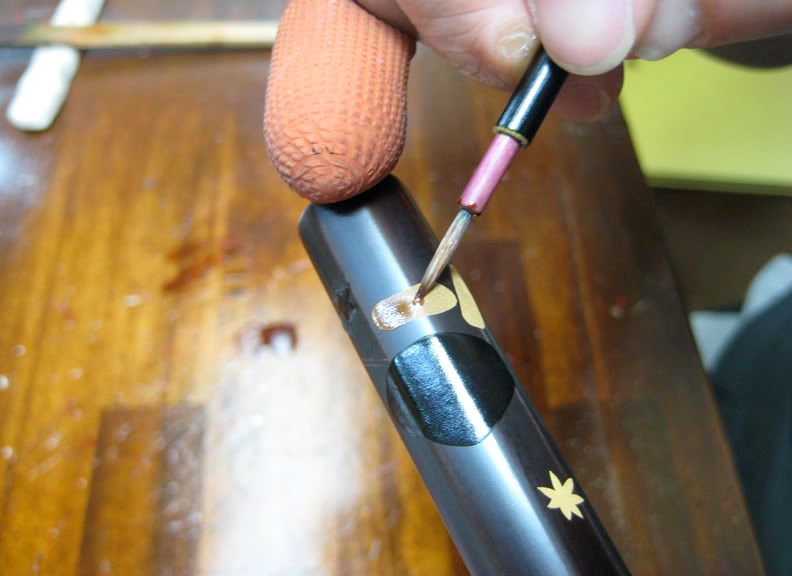 The above burnished braided hat is raised again with Urushi. The surface is polished with charcoal when the Urushi dried. Then, crude Urushi is used to rub the surface.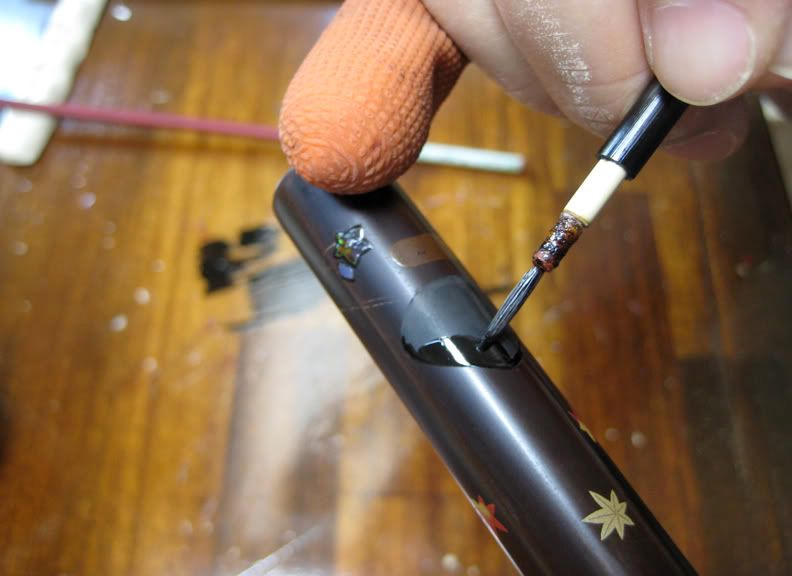 Hamaguri (clam) is also raised with Urushi.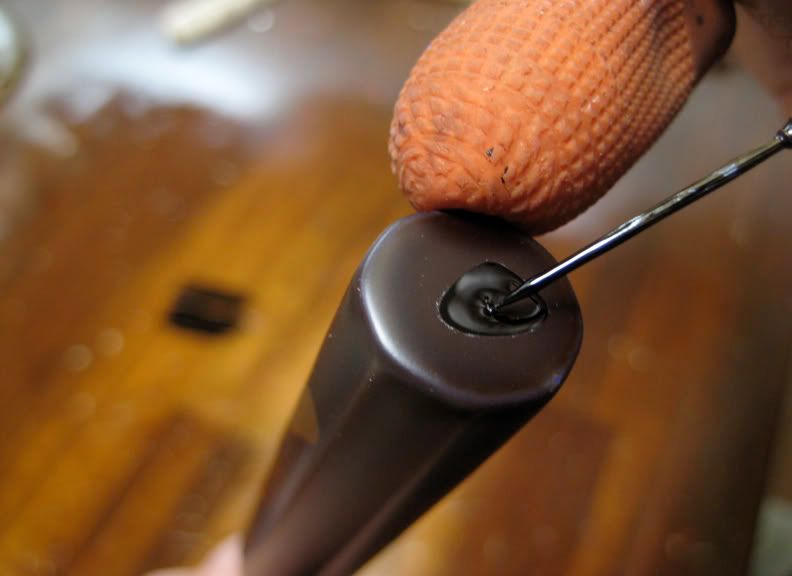 Gold powder is sprinkled on the braided hat. Then, use very fine brushes (Neji-fude and Saki-shiro Fude) paint evenly and very thinly on it, and followed by #6 gold powder sprinkling on it when the Urushi was going to dry.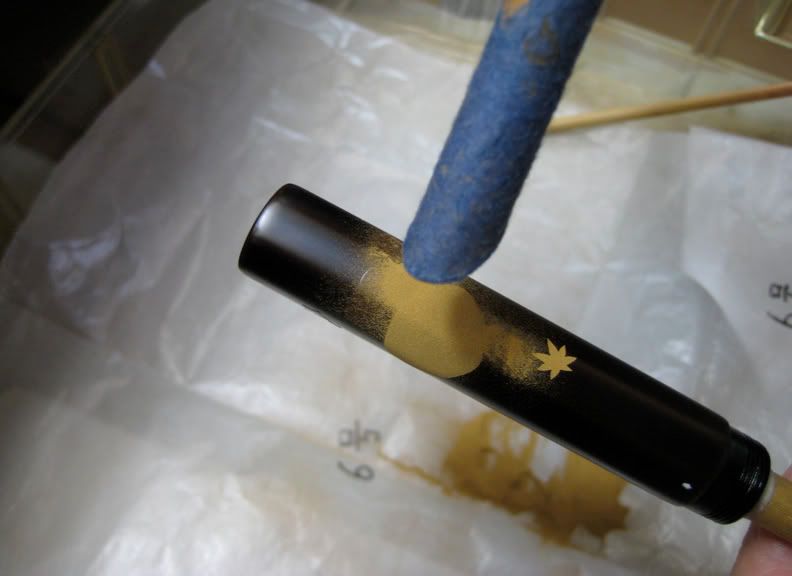 Tsue (cane) is drawn. Use the finest brush to draw the cane with a bit heavy Urushi.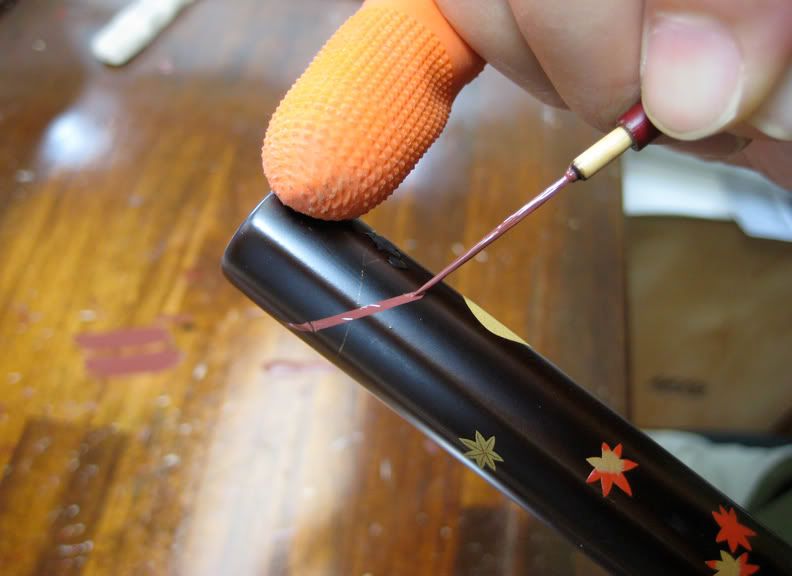 #8 gold powder is sprinkled on the cane.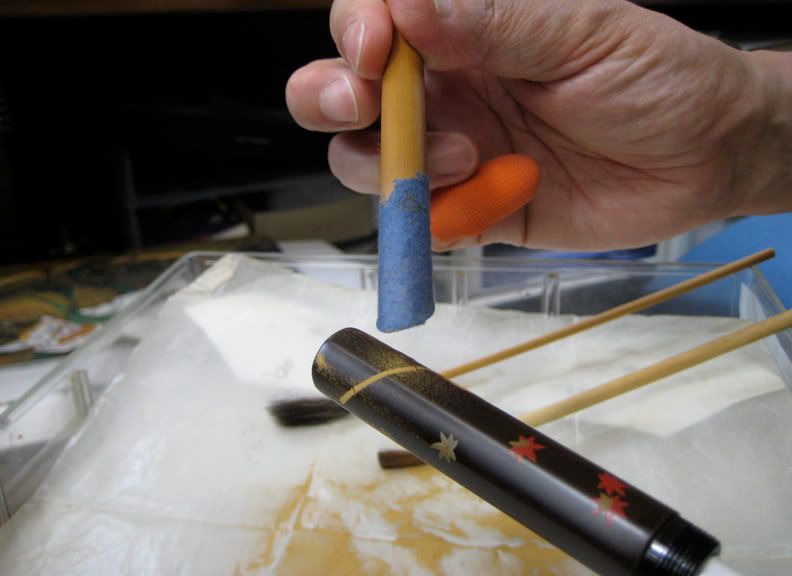 The gold on the braided hat is covered with colored Urushi.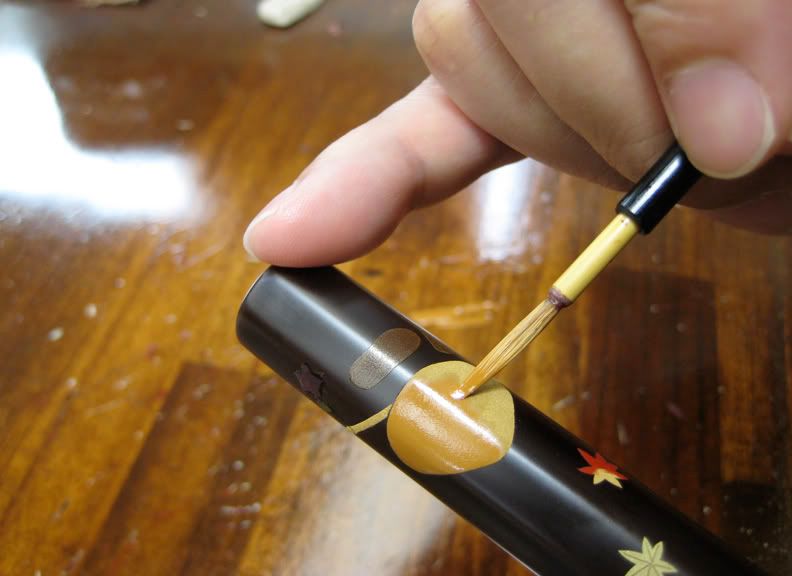 To be continued....