First Impressions
(5)
This pen came from Speerbob. It arrived in a fairly plain and flimsy stiff blue cardboard box. Inside resided a matte stainless steel pen with gold furniture in 22k gold plate. The nib itself is in 12k gold. The pen is rather thin, but I like that in a pen and see it so seldom in a fountain pen.
Appearance
(6)
This pen looks just okay to me. It is pretty, but the plating looks thin. The semi-hooded nibs looks sort of silly, like Pac Man mid-chomp. The matte stainless steel looks great though!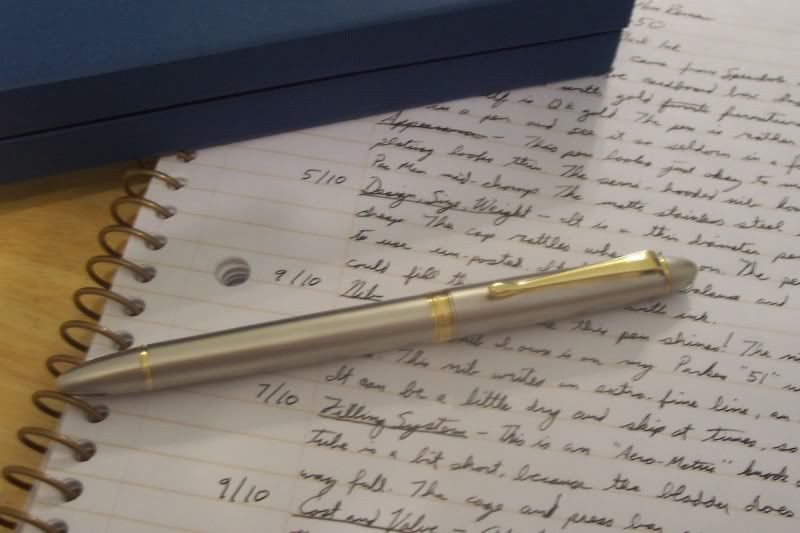 Design/Size/Weight
(5)
It is a thin diameter pen. The furnishings look cheap. The cap rattles when it is on. The pen is too light and short to use un-posted. It has a nice balance and hand-feel. I wish I could fill the entire bladder with ink.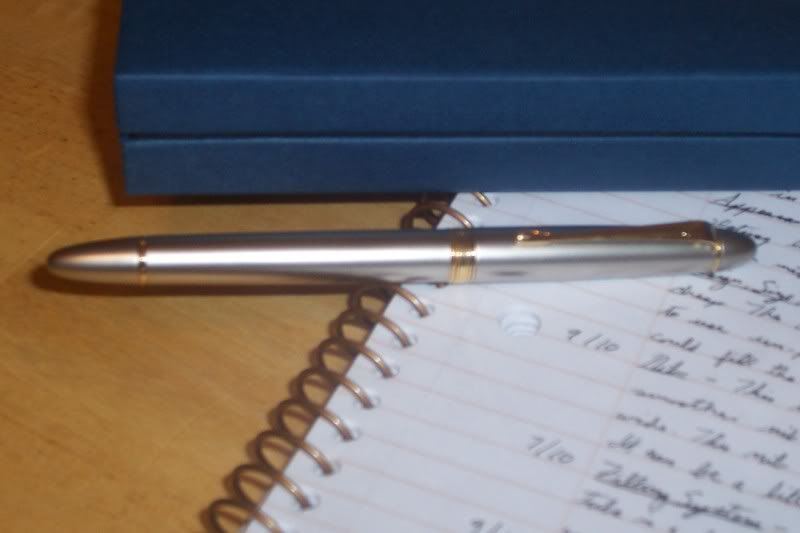 Nib
(9)
This is where this pen shines! The nib is smooth. The only smoother nib I own is on my Parker "51" which writes about twice as wide. This nib writes and extra-fine line, an Eastern extra-fine at that. It can be a little dry and skip at times, so it isn't a ten.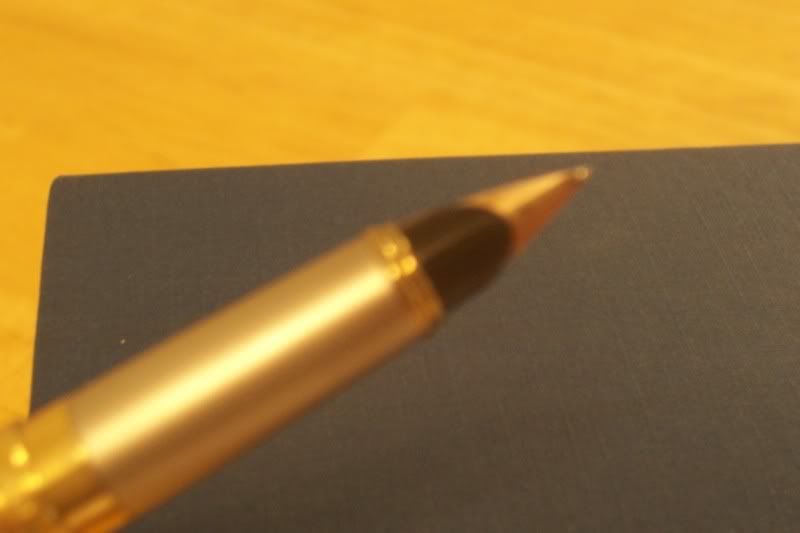 Filling System
(7)
This is an "Aero-metric" knock off. I guess the breather tube is a bit short, because the bladder does not fill more than halfway full. The cage and press bar are solid.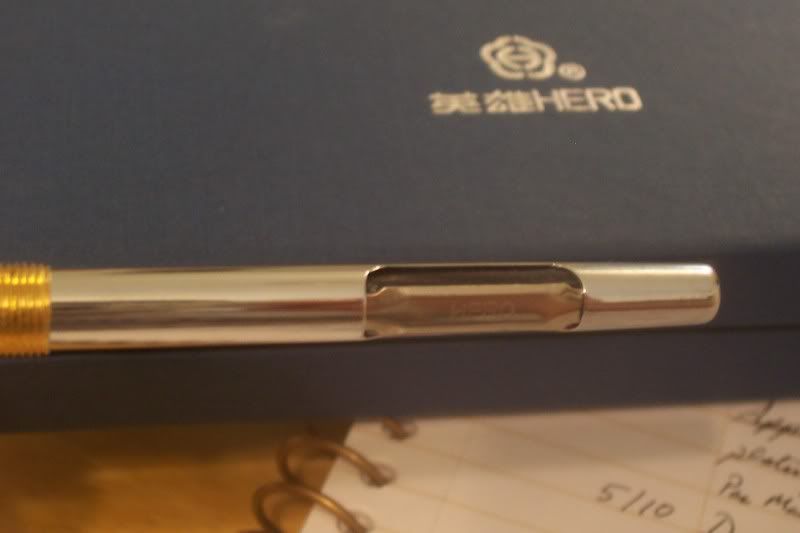 Cost and Value
(9)
At $18.00 this pen is cheaper than a Lamy Safari. For this meager sum you get a nib that is solid gold and writes like a dream. The pen is well-balanced, looks decent from a distance and does everything a fountain pen should and does it well. Sure, it's a cheap pen, and you can tell when you pick it up. But, I don't expect an under $20 pen to feel like a $300 pen. That said, this pen writes a lot better than some I paid a lot more for.
Conclusion
(41)
68% out of 100%. As I write that number it seems unfair. This pen writes like a great pen, but only suffers because it is a cheap pen made in China. That said, if anyone was looking for a thin, well balanced pen that writes like a high dollar pen, I would not hesitate to recommend this fabulous pen.