Glowing in the sunset.
I made this review shortly after receiving this pen, but it still stands. The medium italic nib is awesome and gives a real good line variation. It is very smooth and pleasant to write with - especially considering that this is a (stubbish) italic. This is a - maybe
the
- perfect nib for writing letters and it brings out the best from almost all of my inks. Especially Diamine Imperial Purple is at its best in this pen.
I'm still fascinated by the Dartmoor pattern. From light golden brown to deep black - it varies with different light settings. The finish is exquisite. Dartmoor is very easy to underestimate since it is hard to capture in photos. I'm always reluctant to give full points, but this pen is very near full points.
I've not written anything on the filling system, but since buttonfiller was the only alternative to a c/c filler I am quite happy with the c/c solution. A real piston filler as Pels/MBs would be the best, but since I prefer to be able to check on the ink level I prefer the c/c over the buttonfiller.
In all a lovely pen. Writing with it is such a joy.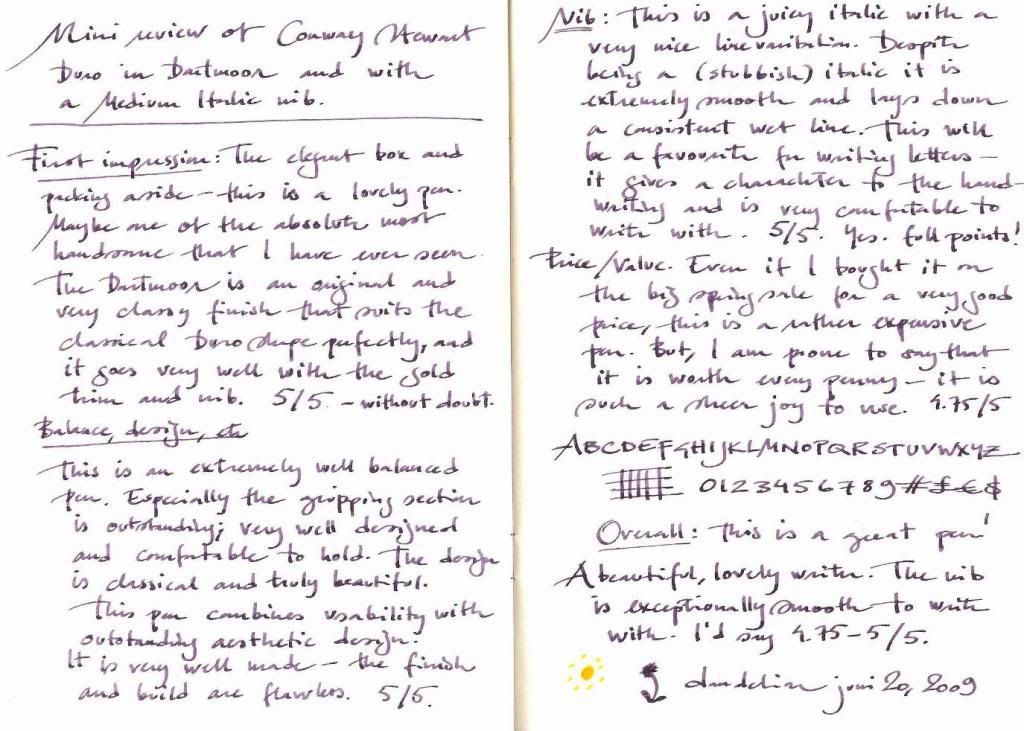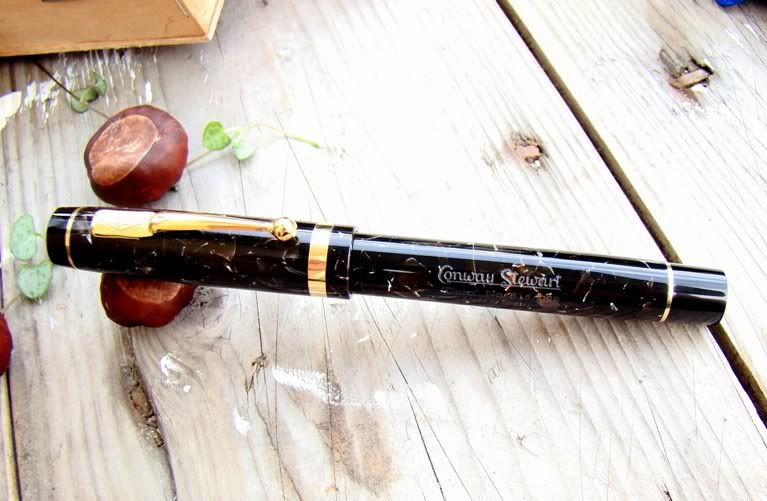 Edited by dandelion, 13 July 2009 - 13:39.