Bought a Reddish Black Tamenuri Nakaya at the Chicago Pen Show.
Initial Impressions:
This is the Writer's model, in the portable size. The base surface is red Urushi, and the surface is coated repeatedly over a period of months. It is said that the color becomes even more brilliant, and improve with time as the urushi itself becomes more translucent with the passage of time. Love the color and the texture.
Size:
The pen is about 6" capped. Surprisingly light weight for its size. Well balanced unposted (I never post my pens).

Nib:
I chose the Elastic Music nib, as I love really broad and wet nibs. Mr Shinichi Yoashida, the Nibmesiter at the Nakaya table adjusted it to produce a smooth and wet line.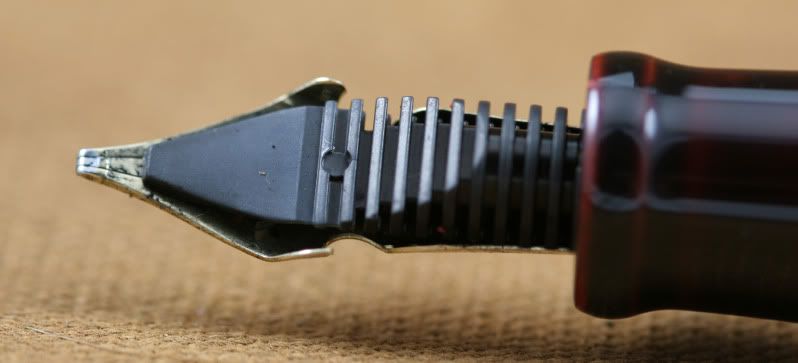 Here is a writing sample.
The first vertical line is with minimal pressure (my normal), and the second is with slightly increasing pressure, and the third one with the max pressure that I dared apply.
Filler:
Cartridge/converter. The Platinum cartridges have an agitator that enhances ink flow - I have been using this pen with a cartridge thus far, and it is able to sustain the 8-9/10 flow that I like.
Price:
The base model is $460, and the elastic music nib adds $160 to the price.
Overall I love the pen and the nib. However unless one really really uses flex on a regular basis, I would suggest the regular music nib. Even for flex lovers I think an Elastic F or M would work better.
Regards
Moorthi