This was a pleasant surprise. Since I believe Pelikan to be the best big pen company in the world I had high expectations, and this pen exceeded them. Beside the perfect size, balance and craftmanship, this pen is almost all about the nib. This is the best medium nib I've ever tried and - contrary to my intention before the purchase - I will keep the M nib. The rather low total of 42.5/50 is a bit unfair - it is the initial impression that makes the total low. I'd say that 8.75-9/10 is a more fair overall grade. A lovely pen that I bought at a ridiculously low price (99€) in Berlin.
I didn't believe M nibbed pens could be something for me.
I didn't believe blue pens could be something for me.
I was wrong.
I'm very happy with this pen. This juicy, smooth, nib will be one of my favourites for journalling and letters. I'm so happy to be wrong sometimes!
PS My pics - no pics - does justice to this beautiful deep blue pen!
With its sibling.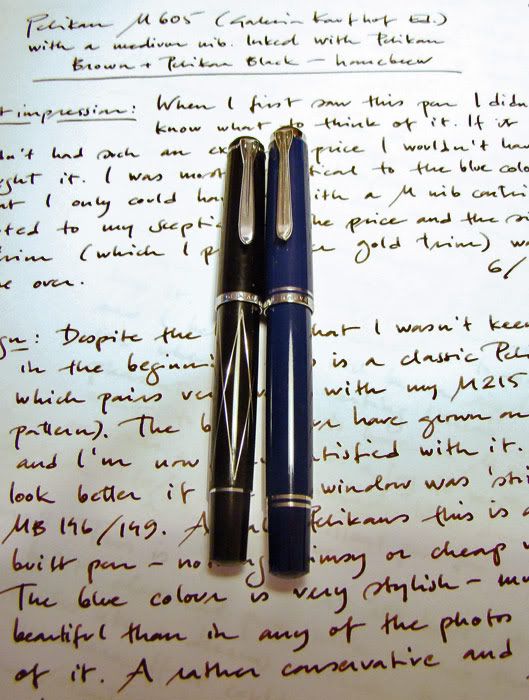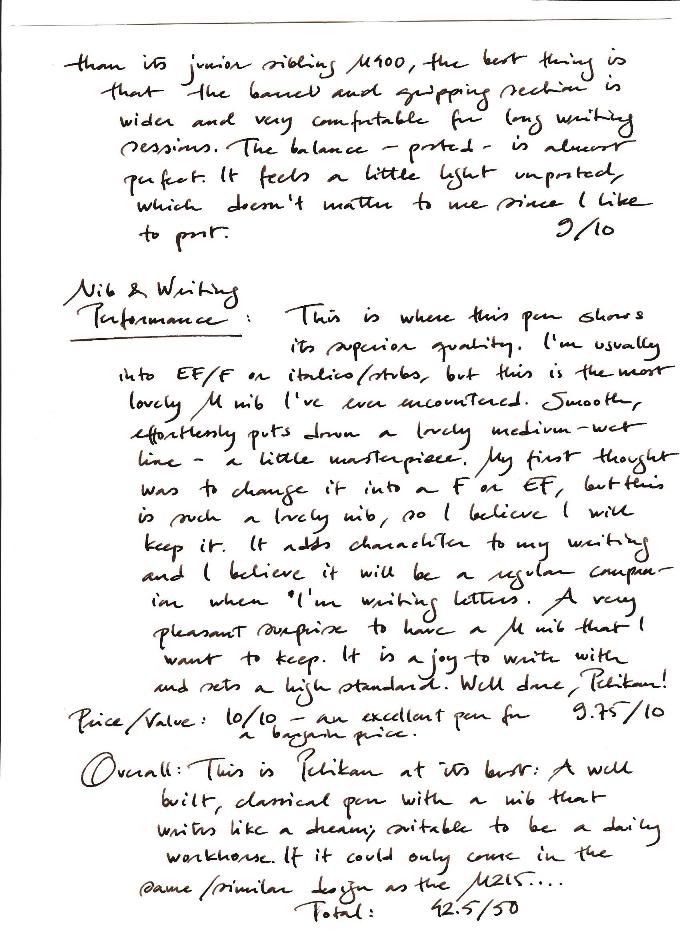 The lovely nib.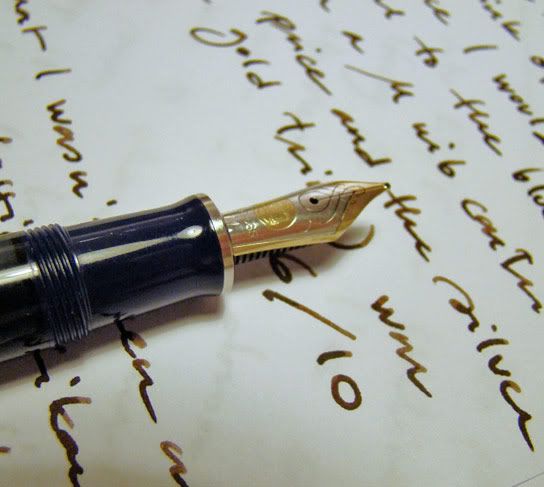 Edited by dandelion, 06 July 2009 - 21:54.