Review for Dupont 007 Casino Royale
I got this pen two years ago at a pen show. This pen caught my eyes because at the time I was looking for a perfect black pen that I can use at work but not too plain, which does not show any kind of characteristic. The black lacquered barrel with a touch of vertical lined guilloche transposed on the palladium edging is just what I am looking for on a black pen that isn't too boring. Month before I purchase my Shaman so I am familiar with the smoothness of a Dupont nib. The presentation box is pretty impressive; it is made from heavy (properly weights around 2 lbs) duty plastic that looks exactly like its outer box. I have many LE pen made by different companies I would rank this presentation box one of the best because the design of the box matches the pen.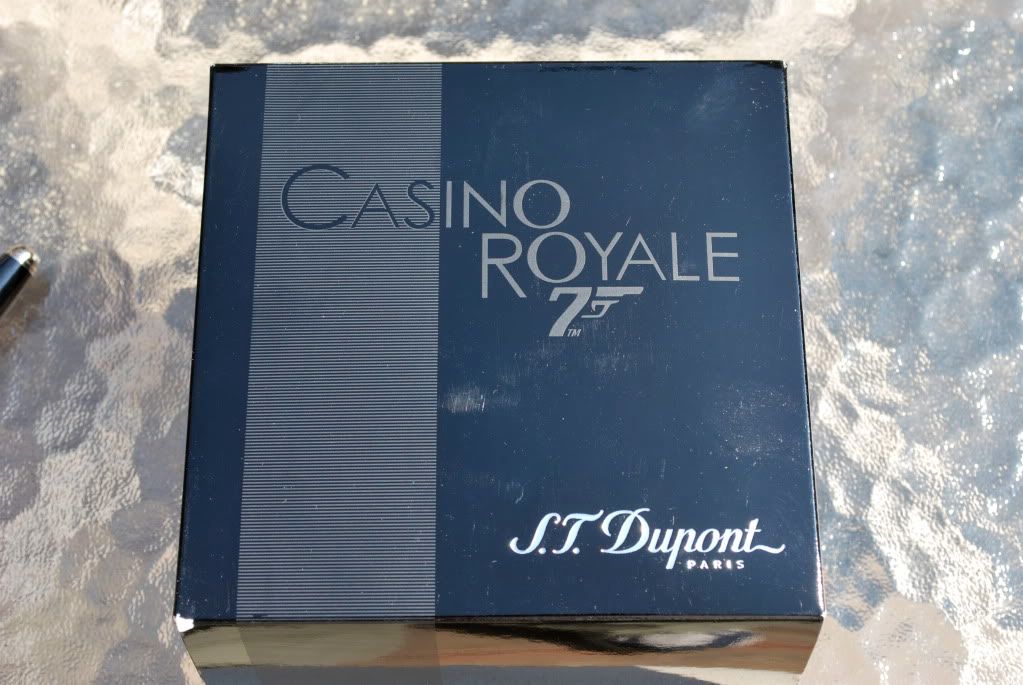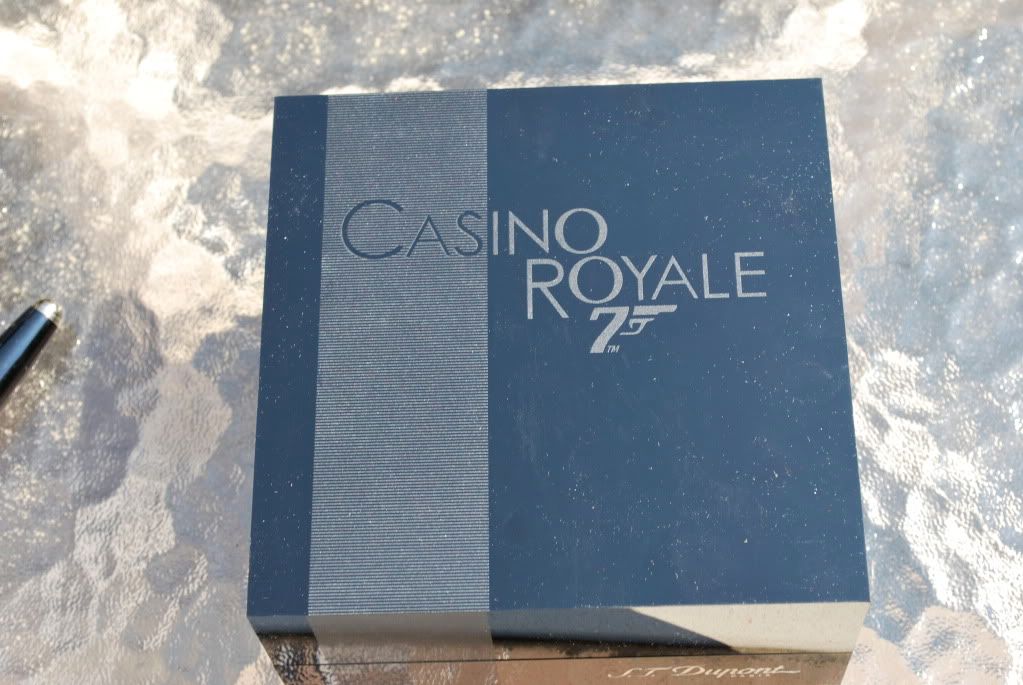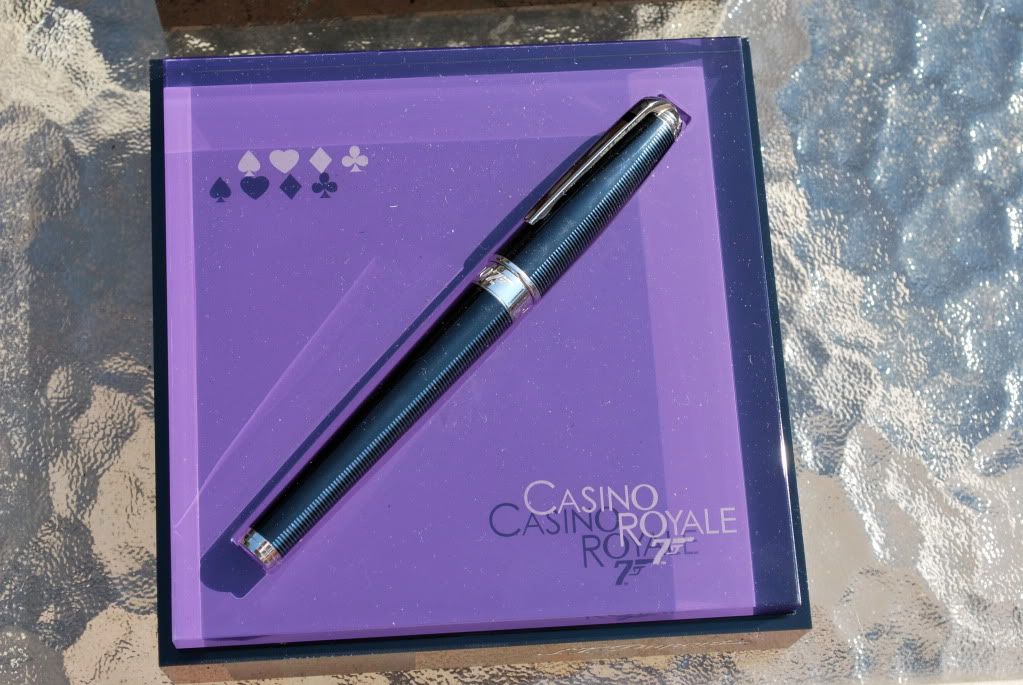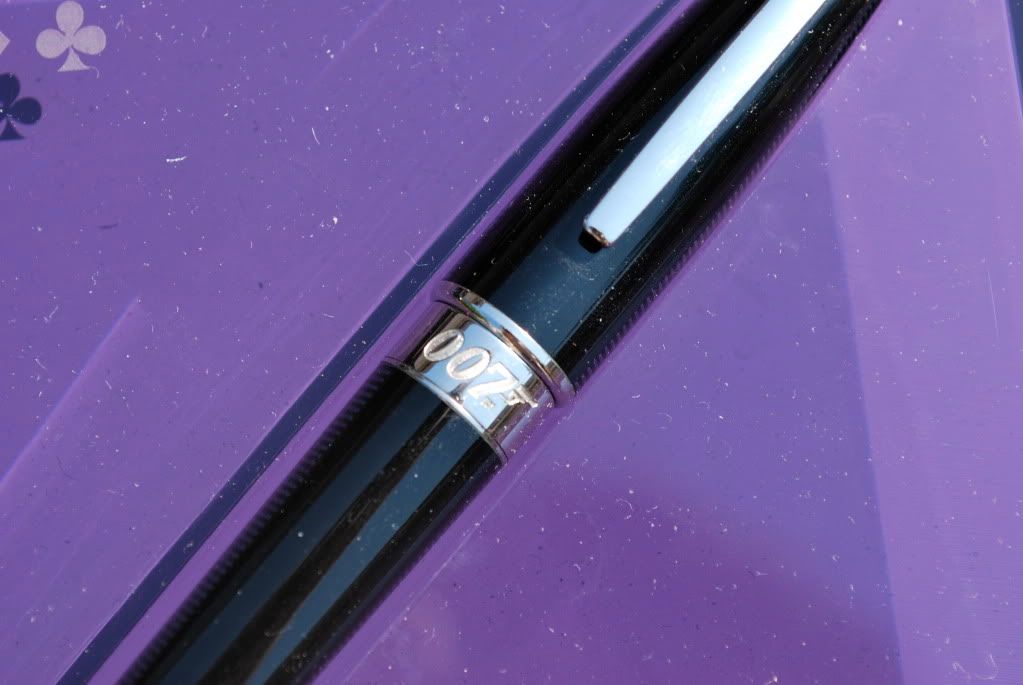 The nib is 18k gold medium size with "007" engraving on it. It is butter smooth and glides across paper without much feedback. I think there are two reasons that turn off some collectors about Dupont pen first being a C/C fill and second being a heavy pen. Personally I prefer a piston fill pen because I write a lot in one sitting and it is more classic compare to C/C fill. Few weeks ago I was studying my accounting final and about 5 hours into it my pen ran out ink. I am not sure how many pages I wrote before it ran out of ink but this never had happen to me when I use my 149 or 146 especially when I fill the ink up to the top. However, this does not deter me to recommend people to take a look at the Dupont pen because the smoothness of the nib and the design makes up the lack of ink capacity.
Size comparison with MB 146.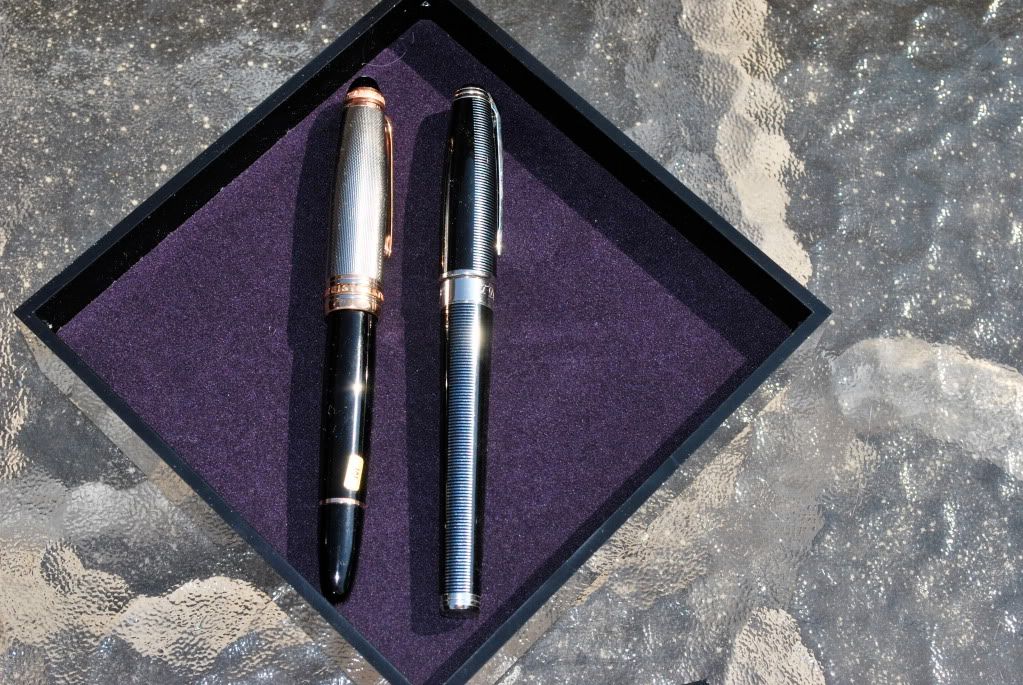 Second reason is the weight. It is a heavy pen for some people. My hand gets tried time to time when I write too long with my Dupont pen. However, if you post the cap and let your wrist do the writing the pen doesn't feel as heavy.
Last thought, overall I would rank this pen "to get" or at least "to try" when you get a chance. The shape and the detail of design differently distinguish the pen from many other pen brands. A classic black pen with a twist in coloring made me call this pen a perfect black pen.
The above review for the nib, weight and design for this pen is true for all Olympio lacquered pen since the 007 is a black lacquered Olympio pen with a twist.
Andy