Here is a short review of the Danitrio Takumi. I featured the pen in photographs earlier in the Photography subforum here but I did another reshoot after writing the review. I would encourage viewing the review in 100% to see how the nib writes and the ink (darkened Pelikan Brown) performs.
Hope folks find it useful.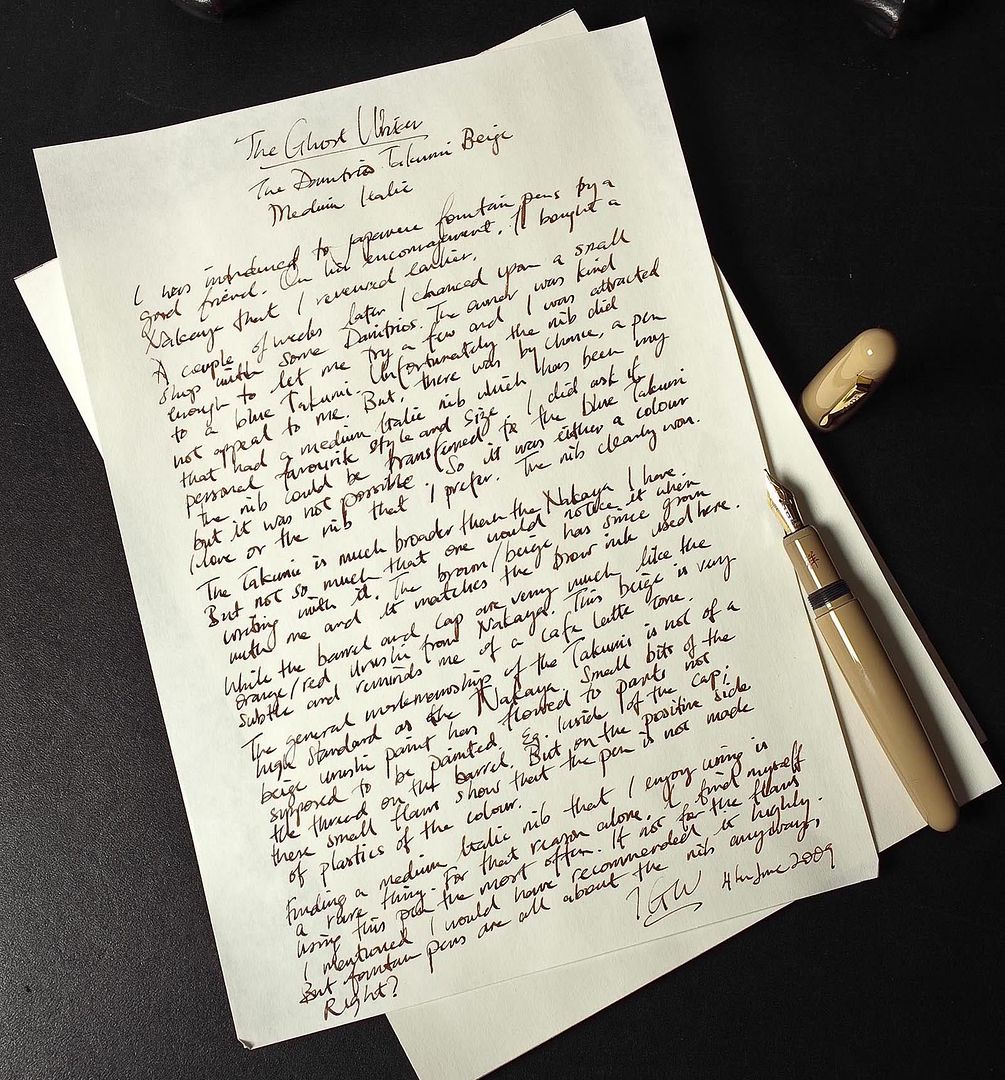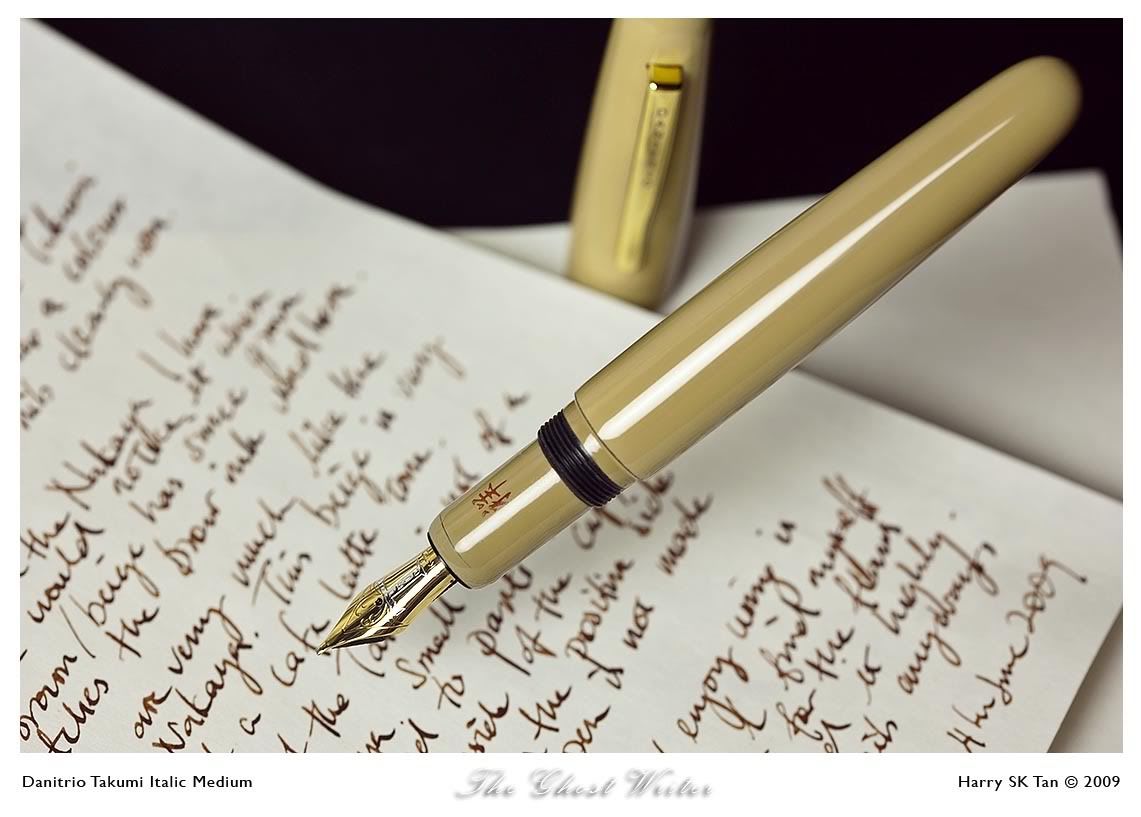 The review was written on this paper I found in a stationers here. Quite expensive for 30 sheets but its great to write on and use as correspondence paper.