Hiya everyone,
I was skulking around the review section and noticed that there were no reviews for this particular pen, so I thought that having the afternoon free I may as well produce one.
This pen was an eBay job, £55 shipped if memory serves.
Anyway, on to the review...
WOW. Just wow.
Looks-
9/10- The contrasting black body and gold highlights are a favourite motif of mine and as such, I find this pens looks just tops. However the size of the pen and hence its light weight are just not quite satisfactory for my larger than normal hands.
Nib-
10/10- for such a strongly shaped nib I would have expected some feedback, instead I get NONE. The nib just glides over the paper leaving a consistant, strong line. Absolutly NO complaints here, just be sure not to use too wet of an ink otherwise feathering becomes an issue.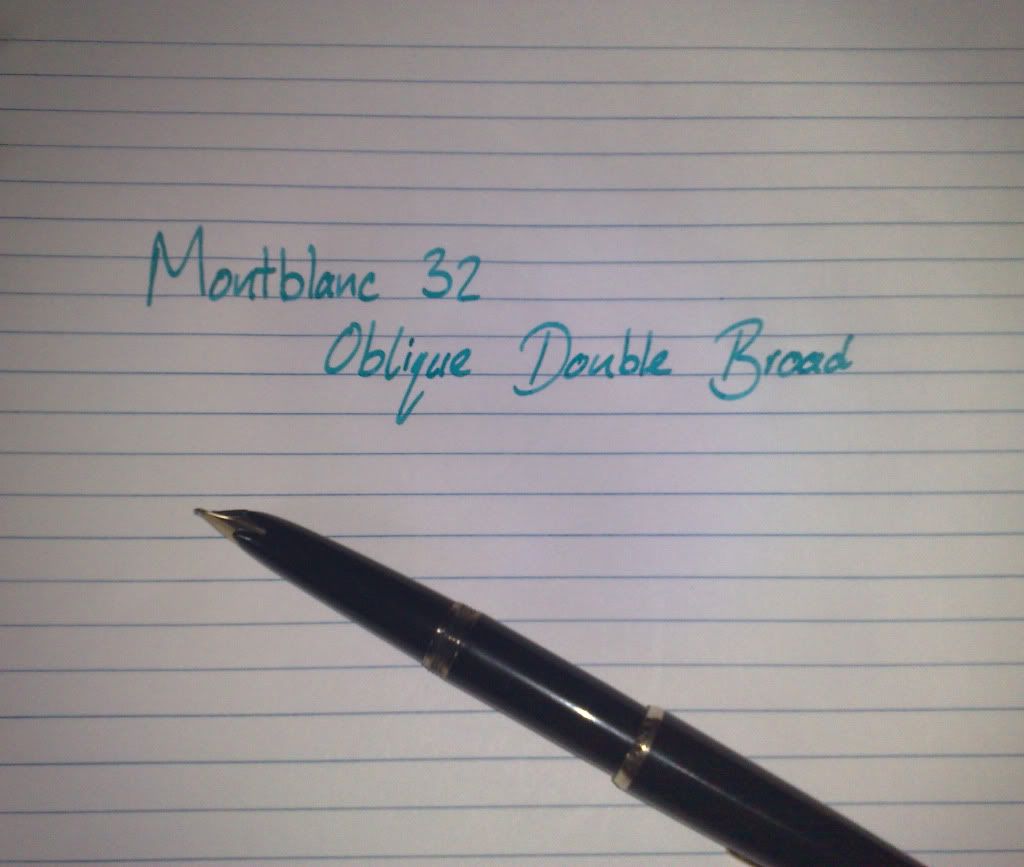 Filling System-
8/10- It's a piston filler which is just fine by me, except for the fear that if something breaks its likely an expensive trip back to Montblanc- NOT something that I particularly enjoy the idea of! However, it seems to be holding up nicely (I've only filled it twice in all fairness)...
Overall-
27/30- Pretty damn good! No issues so far, a buttery nib, great stroke width and it's pretty to boot- I highly recommend these for whatever price you can them for!
P.S.
Apologies for the pic quality, taken by a mobile phone...