Relief 7? on ebay?
Started by
gregamckinney
,
May 17 2009 13:02
Posted 21 May 2009 - 13:12
Do you have a model 1 pencil? Picture?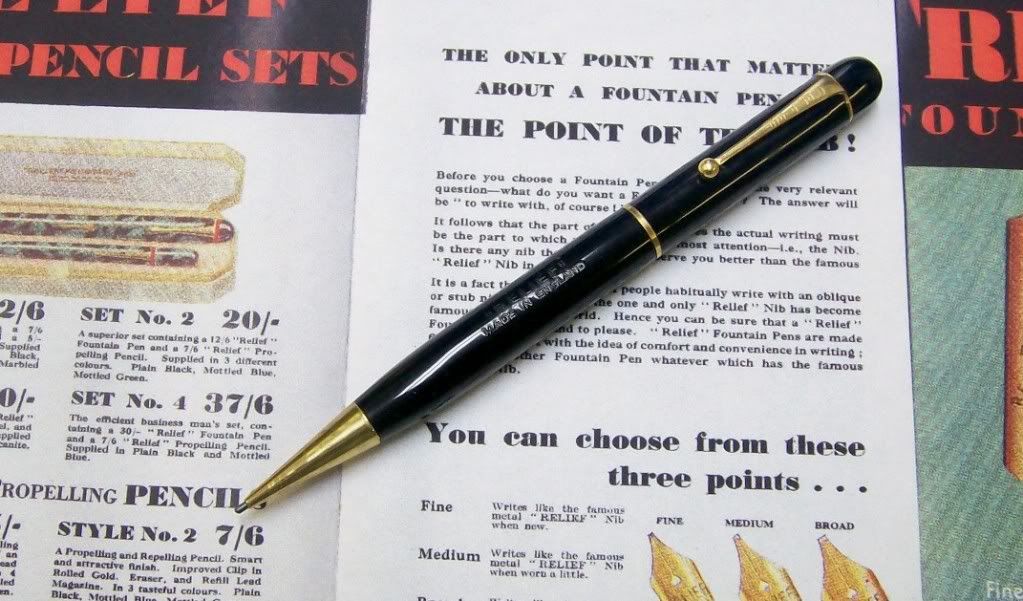 ---
Posted 13 May 2018 - 18:22
I was given a Esterbrook Relief No7 today, just wanted to find out more info about the pen and whether it was worth anything (or to restore)?
Thanks,
Mike
Edited by mikey_abz, 13 May 2018 - 19:06.
---
Posted 04 July 2018 - 15:54
Hello, all. The pen arrived safely from the UK - one of the ultra-hard to find in my small collection. If there are any specifications anyone would like about this Relief No 7, please message me or post, and I'll do my best. Kind regards to all, Ellis p.s. the pen restoration is superb - the pictures barely do it justice.
"My two fingers on a typewriter have never connected with my brain. My hand on a pen does. A fountain pen, of course. Ball-point pens are only good for filling out forms on a plane"
-Graham Greene, author and world traveler
---
Posted 05 July 2019 - 21:25
Hi Ellis, did you get your 7 repaired or you kept it for the collection? 
 
---
Posted 18 July 2019 - 21:09
I guess if one waits for many years there is a probability of getting one of these for a good price..
---
---