Background
:
About a year ago, I spent a little time reading MYU's wonderful reviews of the Japanese long/short pens. At this point, everyone knows about the reissue of the Pilot M90, originally also called the MYU (hmmm?).
I had been intrigued by these pens due to their peculiar dimensions, and immediately bought a steel nib Platinum version. This is a great little pen, but does not accept a converter. I kept looking, and eventually bought a standard Pilot Elite.
I like it a lot (there is something intoxicating about the short/long design ethic), but still wanted one of the steel versions.
I got one today.
Design
:
Once you try one of these pens, you'll wonder why the big three Japanese makers aren't still making them. They have a great balance, and the feel of the pen body sliding into the cap is a great sensation.
Shown with my Danitrio Mae West and my Visconti Divina from our own Bryant.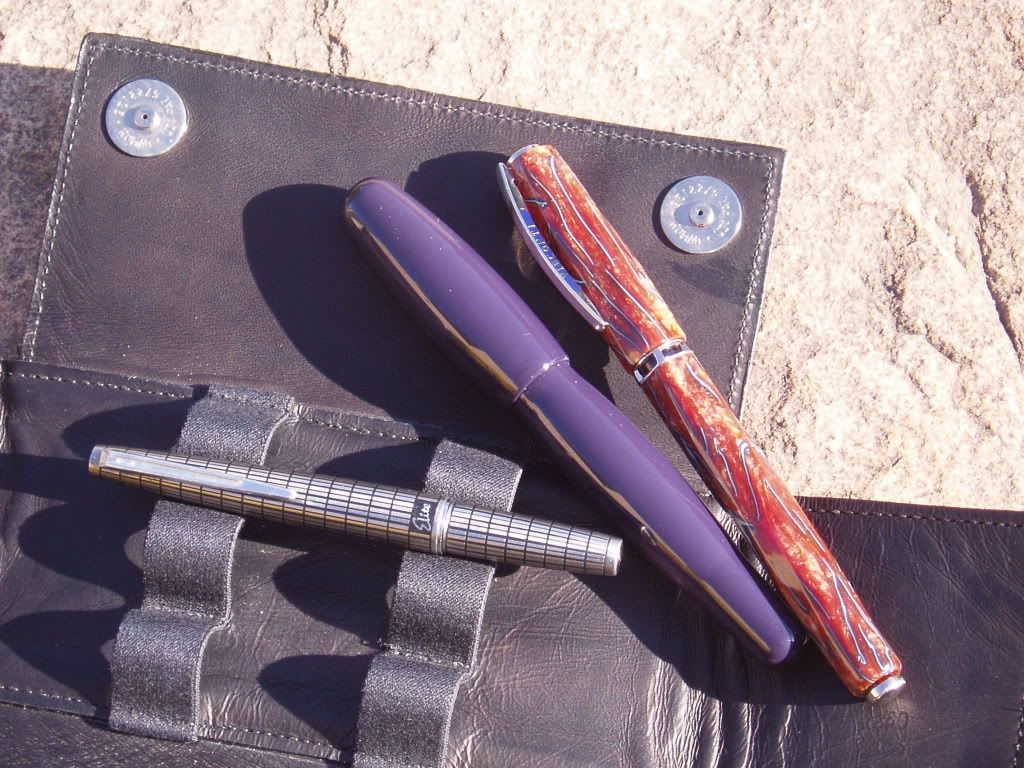 Filling System:
Nothing much here, just the standard con20 converter. It does work well though.
Nib:
An inlaid 18k white gold nib, similar, if not identical to the one used by the current Namiki Sterling Silver models. For a fine nib, it is very rich in its flow, and feels like it is halfway between a standard Japanese fine and a medium.
Very nice...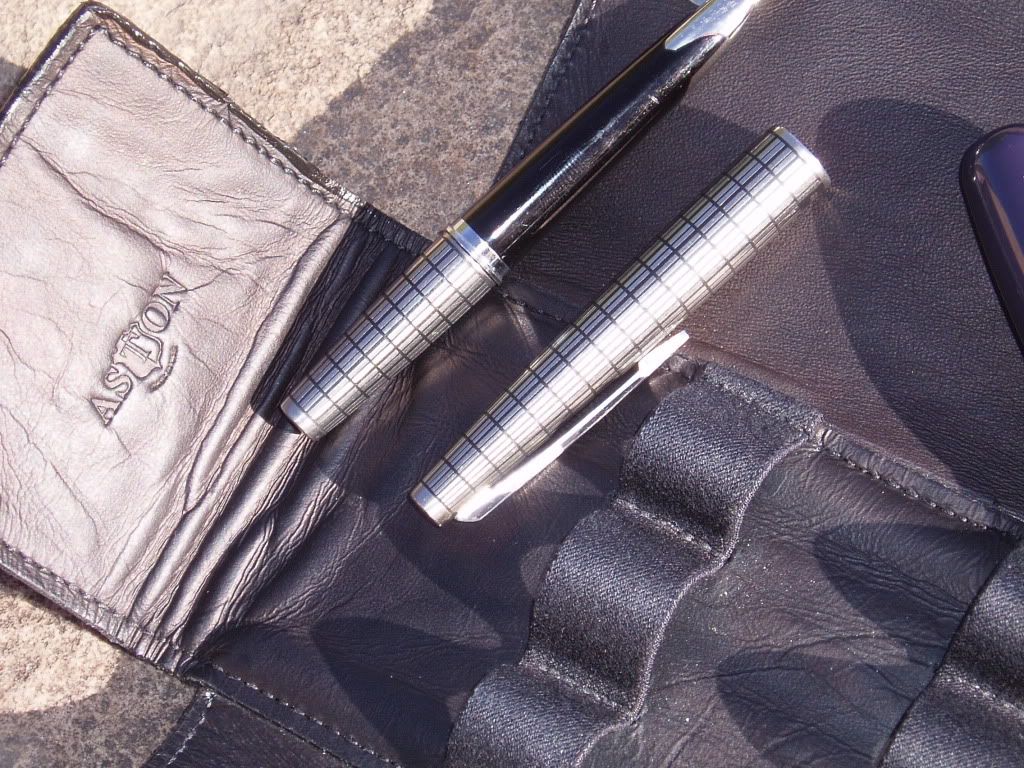 Conclusion:
What a bargain. I got this pen from JP Pens on Ebay for about $50. It is circa 1978, and other than a few scratches, the biggest issue is that the clip is a little loose (let me know if anyone knows how to fix this).
It just became one of my (many) favorite pens.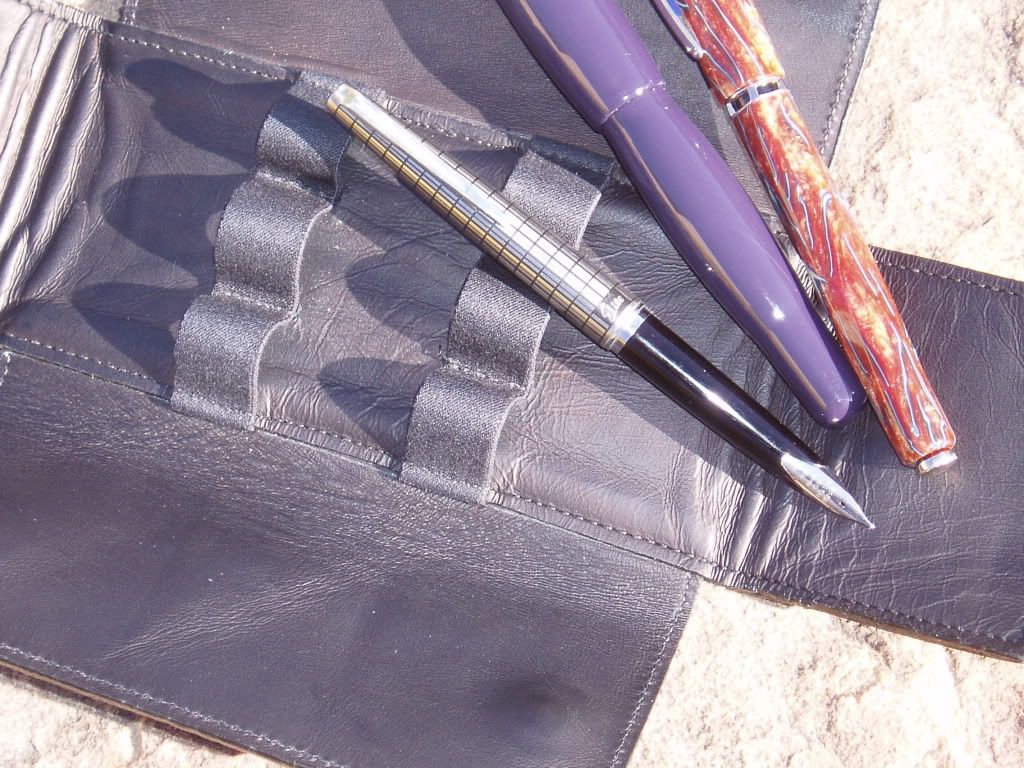 Edited by Doug C, 14 May 2009 - 01:44.