Well I first decided I "needed" this pen when I saw yachtsilverswan's review...
http://www.fountainp...n...ic=52092
He was very extensive with the background of this pen, so I wont try to touch what a great job he did.
There was two runs of this pen, this one was the run that was never finished in 1997. Originally 500 was supposed to be made. I dont know how far they got, but mine is number 132/500 Here is the info from Michel Perchin
http://www.mppens.co...einfo.cfm?id=11
Packaging 4/10
So, I don't usually care about packaging as they go in a closet, but The box on this pen just does not match the pen I think. Light wood with a Light blue and silver pen? Just doesn't look right...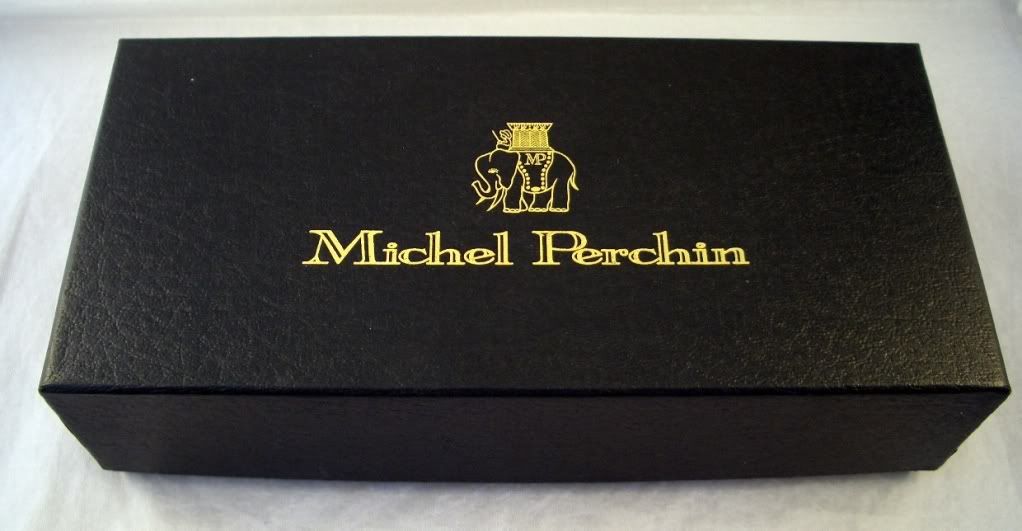 Initial Impression: 10/10
Amazing, although heavier than I thought it would be, its much larger than I expected, which is great! Pictured below is the pen next to a Montblanc 149

Look/Finish/Hardware: 10/10
Well the look is amazing! And I love Sterling silver, so this pen is perfect for me! The guilloche is awesome and the detail is great!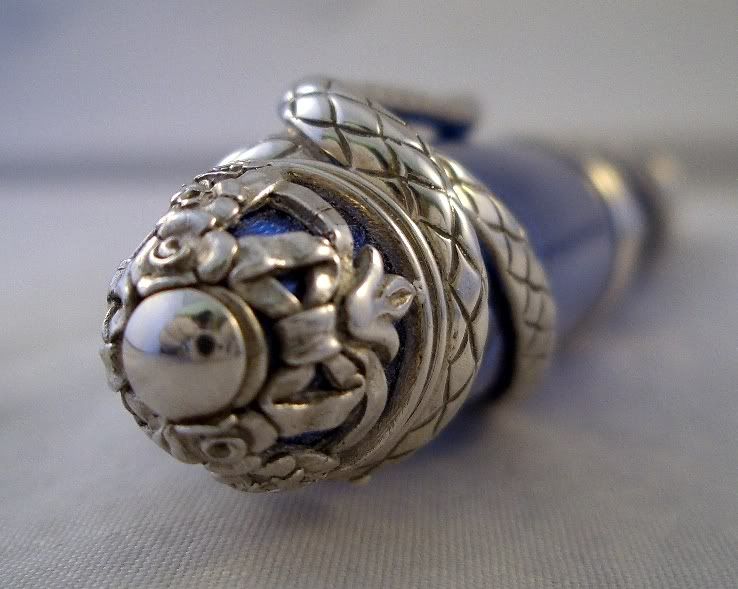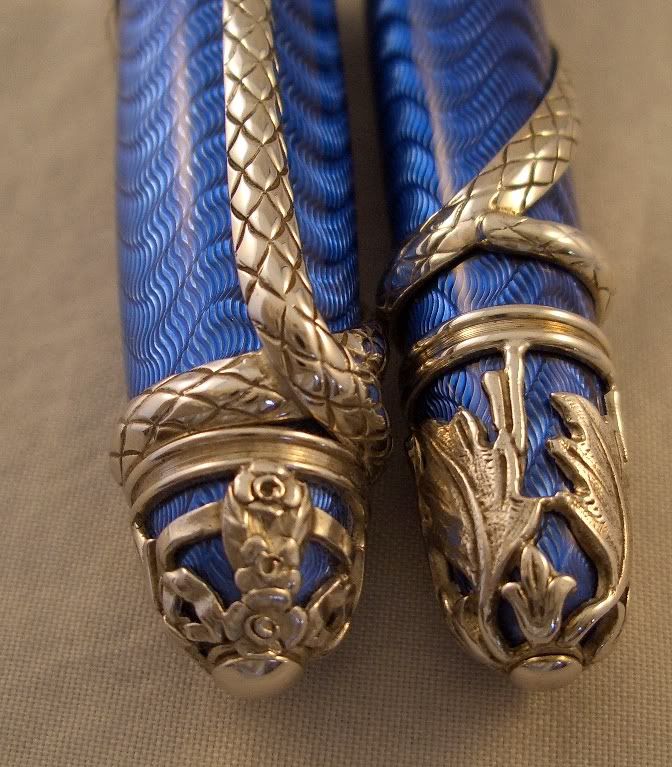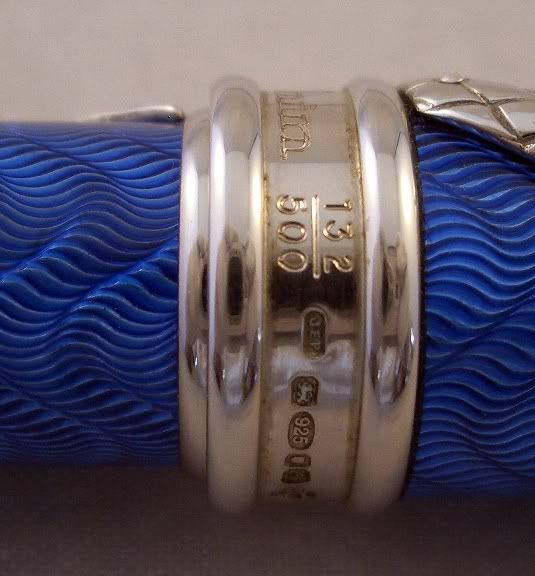 Feel/Balance: 8/10
The feel is great and its balanced, but because its such a heavy pen, its hard to give it a higher score than 8. This pen can not be posted because of the overlay, which is fine. This used to be a deal breaker for me, but more and more I am getting ok with not posting my pens. This pen weighs a heavy 3.6 ounces! With the cap weighing 1.6 ounces. I like to put my pens in my top pocket, well this one wont work because its so heavy. Maybe with a suit.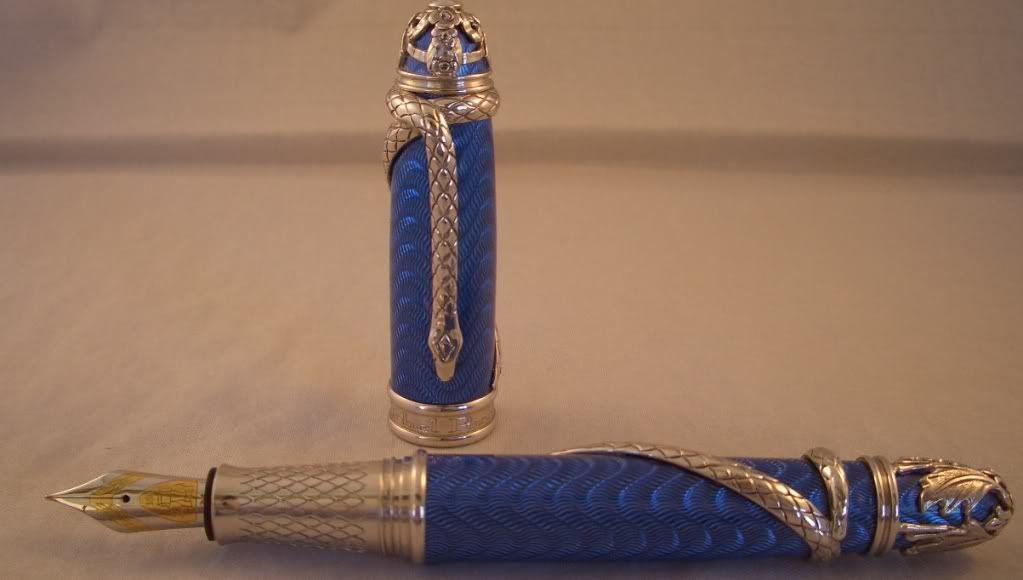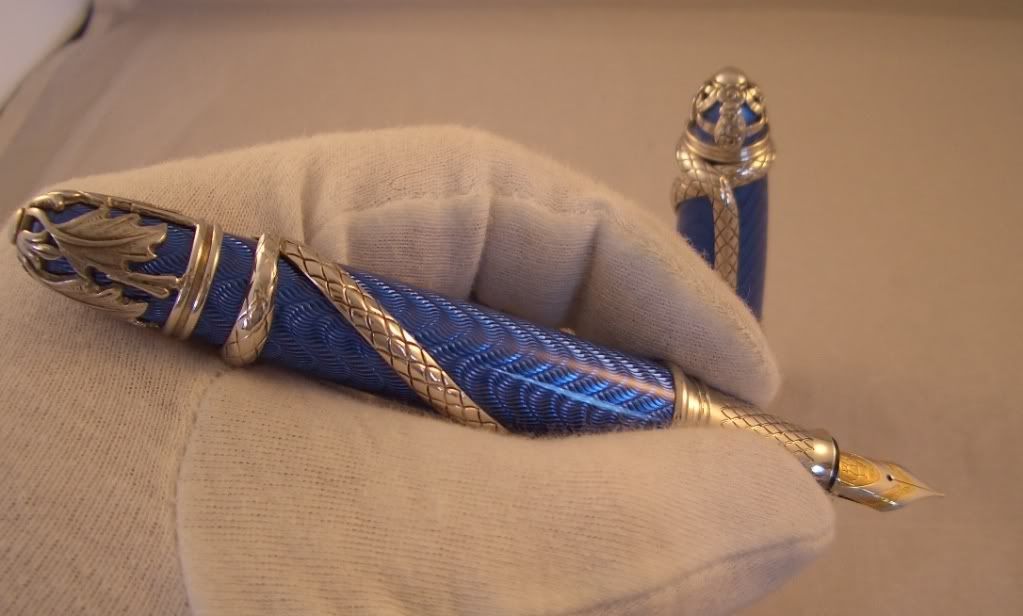 Filling System 6/10 Nib: 8/10
So, the filling system is a CC filler and I knew that getting into this pen. But I don't really mind it much, actually for some reason I don't mind much with this pen. Strange really!
The nib is great, but boring. Nothing wrong with it, but I need to get it stub-i-fied! If I liked fine to medium nibs still, this would be great. Its very smooth, great flow, but not as wet as my other Michel Perchin, and they are both medium nibs. In fact I don't think Michel Perchin makes any other size... Strange really...
Price/Value:9/10
Original MSRP was close to 4k on this and I paid less than half... So was this pen worth the money? I say yes!
I wanted to compare this pen with other guilloche pens as well as my other Michel Perchin, so here more pics for comparison.
MP Serpent and MB Jules Verne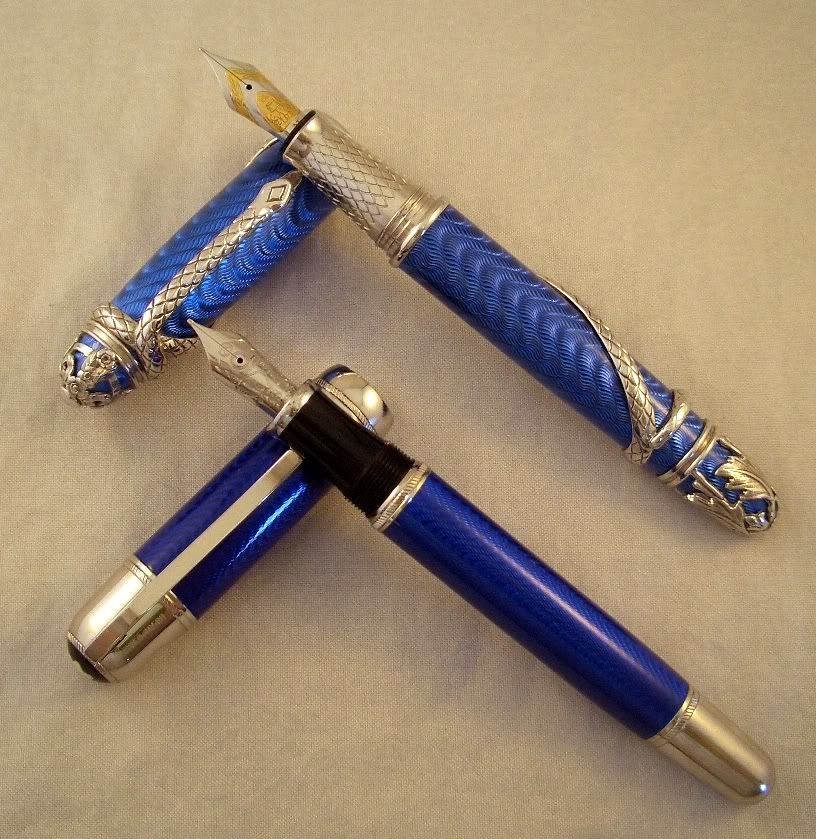 MP Serpent and MP4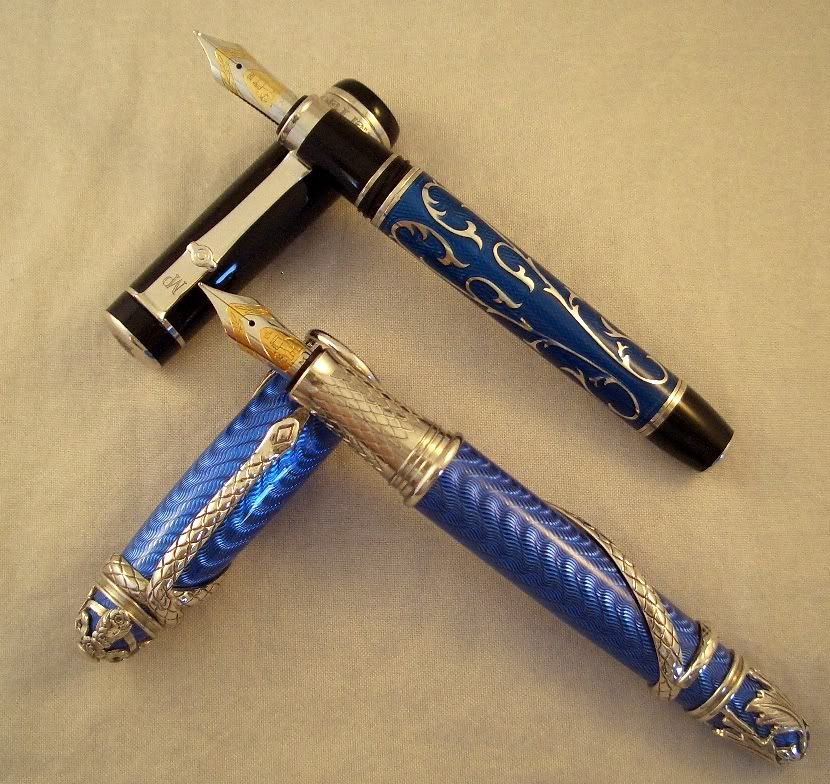 Just for fun... A couple of snakes...
Overall: 7.8/10
All in all a great pen, my only complaint is the weight, but its something that I can get over...