Hi there.
Two fine pens up for sale: Pelikan 250 Brown/Tortoise F nib & Lamy Raspberry Al-Star M nib
If you're interested - send a PM. First firm " I want" gets the pen. Reasonable offers will be considered.
Cheers/Petra
Up for sale:
Lovely Pelikan M250/400 in dark brown/tortoise with an F monotone 14 k gold nib. $175 including insured shipping all over the globe & paypal fees. This is a rare bird in a very fine condition. Slight signs of use, but only microscratches. Cap and nob in dark brown and a beautiful brown and honey tortoise. Piston works smoothly and the nib is a pleasure to write with. I'm only selling this to fund another purchase. This is an excellent writer in a very good condition.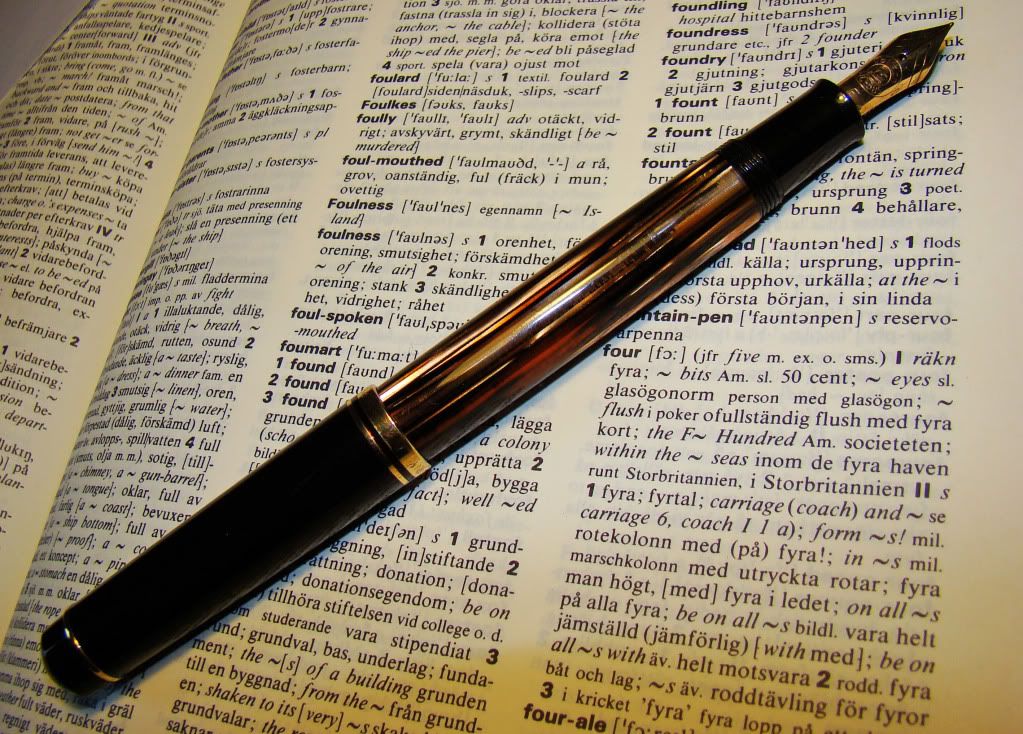 kk
A Raspberry Lamy Al-Star M nib - unused
A new, unused Al-Star. I traded this with a fellow FPN and it is unused. I just realised that this is not my colour. The pen comes with a couple of cartridges.
I'd like $32 including shipping and Paypal fees all over the globe. Pen in pic not mine, but identical to mine.

Edited by dandelion, 25 April 2009 - 19:50.