About three weeks ago I ordered an Edison Pearl. I wanted something different and took a chance on a red and black swirled acrylic with subtle bits of "raspberry" and "grape" showing in the deeper pearlescent areas. Brian turned a little of the rough acrylic block so we could get a look at the pattern before making a decision.
Here is what it looked like on Brian's webcam.
Last Wednesday, I camped out in the Edison Pen chat room with several others watching him work. When he started on my pen, I recorded the video feed from the lathe whenever it was being used. In all, I captured about 90 minutes of video. Other than interacting with pen people face to face, this was as much fun as I've ever had in several years of using and accumulating pens. I watched him make a couple of pens in the days prior; however, the adventure was magnified because of the unpredictability of the pattern and, frankly, it was my pen! What a blast!
Here's a still frame of the lathe in action.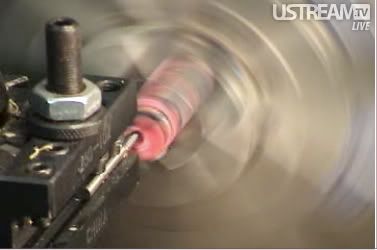 I was in the area on business Monday and picked up the pen in person, which worked out well because Brian changed the feed and made some adjustments on the nib so it performed to my liking. And perform it does. I think the other pens in the current rotation are starting to miss me. But none of them have ever stared in a "Making of" video nor mesmerized me daily as it reveals new perlescent patterns.
Now that I'm back home I've made a few photos of it because, well, just because I know we like looking at pens. Enjoy.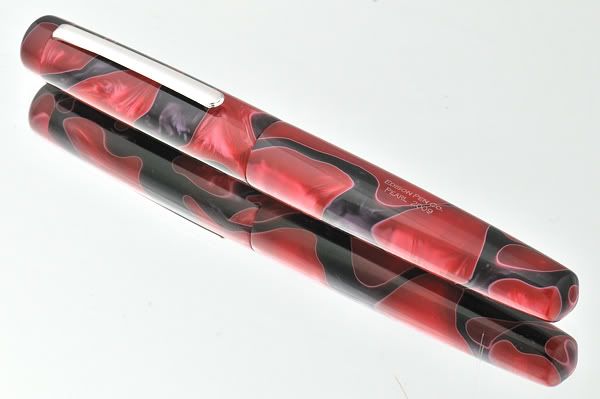 Edited by Bill, 24 April 2009 - 21:36.