Cross C Series Champagne Review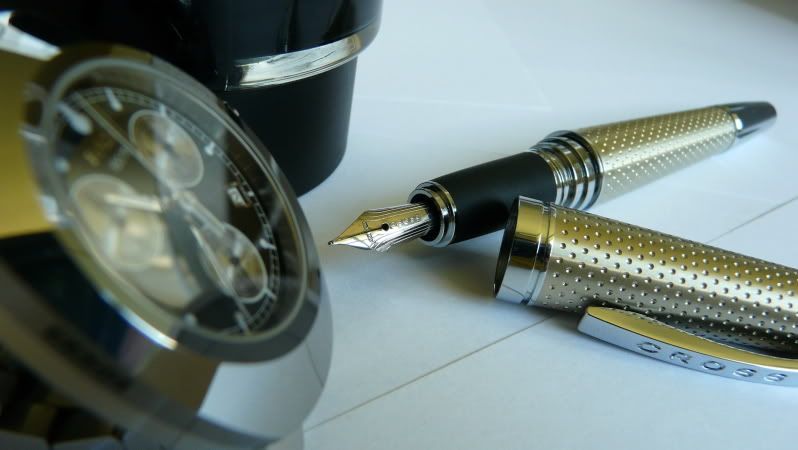 First Impressions
I initially saw this pen in my local pen store. The host told me that a new Cross pen had arrived, and I went to see it, without much enthusiasm. I saw it and became interested. As soon as I had it in my hand, I was hooked. It feels tough. After that initial encounter I went online to check if the pen had been reviewed, but there were no reviews. I found, however, many comments regarding the look of the pen, most of them negative. Needless to say, the comments did nothing to quench my obsession, so after two days of lusting I went in and bought it.
The packaging is nice. Even includes a Cross bag so that everyone on the mall can see you just bought a Cross pen. Not recommended if you sneak to buy pens while your significant other thinks you already know you have enough pens.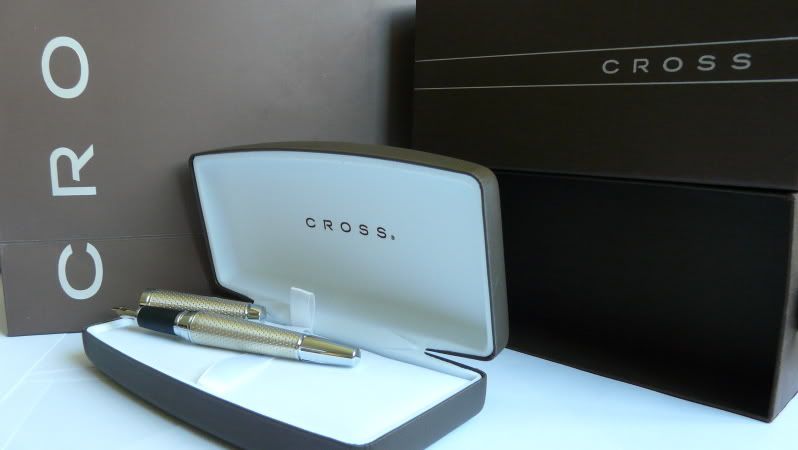 First Impressions - 8 / 10
Design
This is a heavy pen. With the converter filled it weighs about 50g, or 3 Lamy Safaris. I will try to sum up it's appearance in one sentence:
Mike Tyson with a suit, smiling, gold tooth and all.
That means it's an aggressive looking pen, very masculine, with just a hint of flash. It's not the face-tattooed Tyson of pens, nor the Joe Frazier funky looking pen. However, like I said, it has a hint of flash which you may not like. I would prefer the pen without the big letter branding, but that's just me. It has a spring loaded clip and a screw on cap.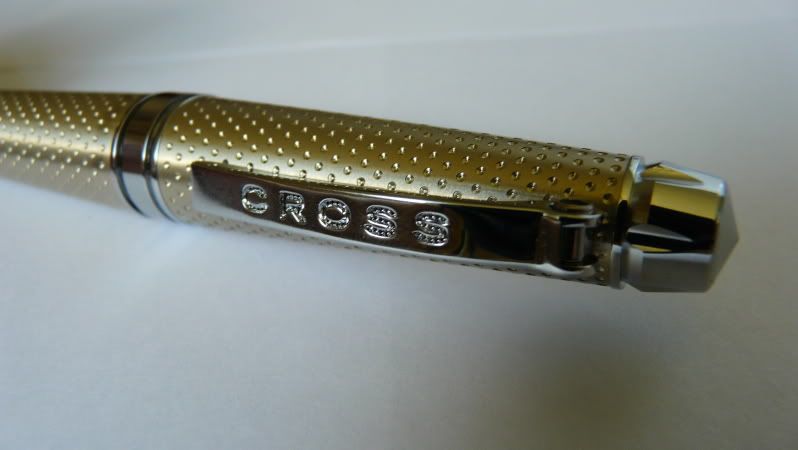 The C Series is, supposedly, inspired by racing, industrial design, and turbo charged what-not. There is a slight hint of that (as you can see), but most people won't notice.
Design - 8 / 10
Nib, Performance & Value
This is where this pen shines. It has an 18K gold, rhodium plated, fine nib which writes very smoothly. Minimal nib creep. Someone else said here that you pay up to 150 for the nib, so if you accept that logic you are paying 10 bucks for the rest of the pen. I don't know if there is a newly released FP with an 18K gold, rhodium plated nib for less than $160 retail. Works great on Moleskine paper, though I still think the Lamy Safari Fine is better suited for the job.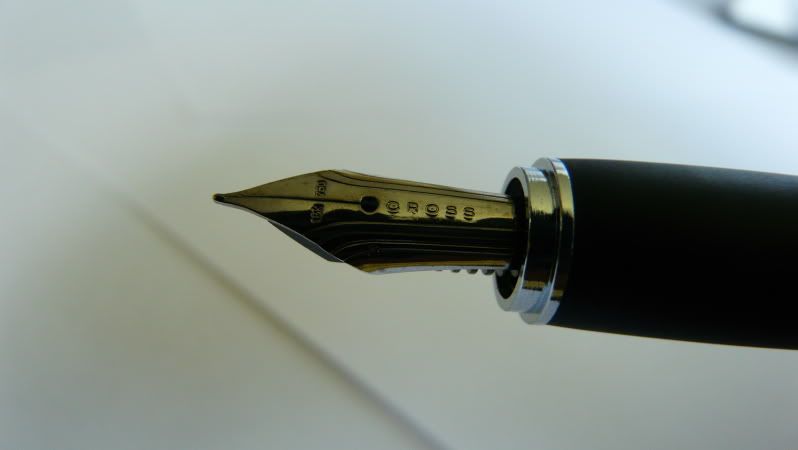 Nib, Performance & Value - 9 / 10
Conclusion
Performance wise, you really can't expect more. This is a very good writer. Appearance wise, this pen is not for everyone. If you like traditional styling - and won't budge even for one pen - this pen is not for you. If you like lightweight pens, this pen is not for you. However, if you are looking for a great writer that's solidly built, and don't mind the aggressive / masculine styling, go for it.
Conclusion - 8.3 / 10
Edited by MYU, 24 April 2009 - 16:41.