If anyone has trouble making out the writing, let me know and I'll transcribe it.
It's hard to believe, but there's no other review of the 400 in the index. However, bdngrd wrote a review of the streamlined 400NN in green stripes
here.
I love the tortoise finish, and think I could happily continue to limit my Pelikans to such. My ink budget doesn't lend itself to tracking down rare Pelikans, but I think even if/when my budget is enhanced, it'd be nice to focus on a single color within a single maker's line. For now, that's just cloud talk, though.
Anyway, enjoy, and apologies for my absence of photography skills: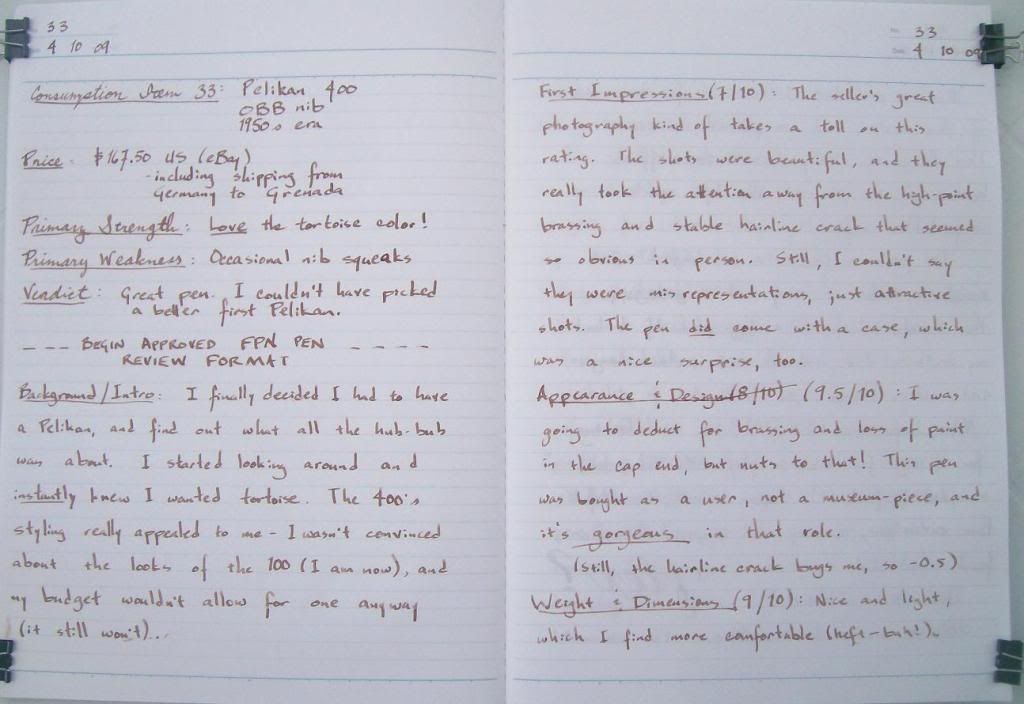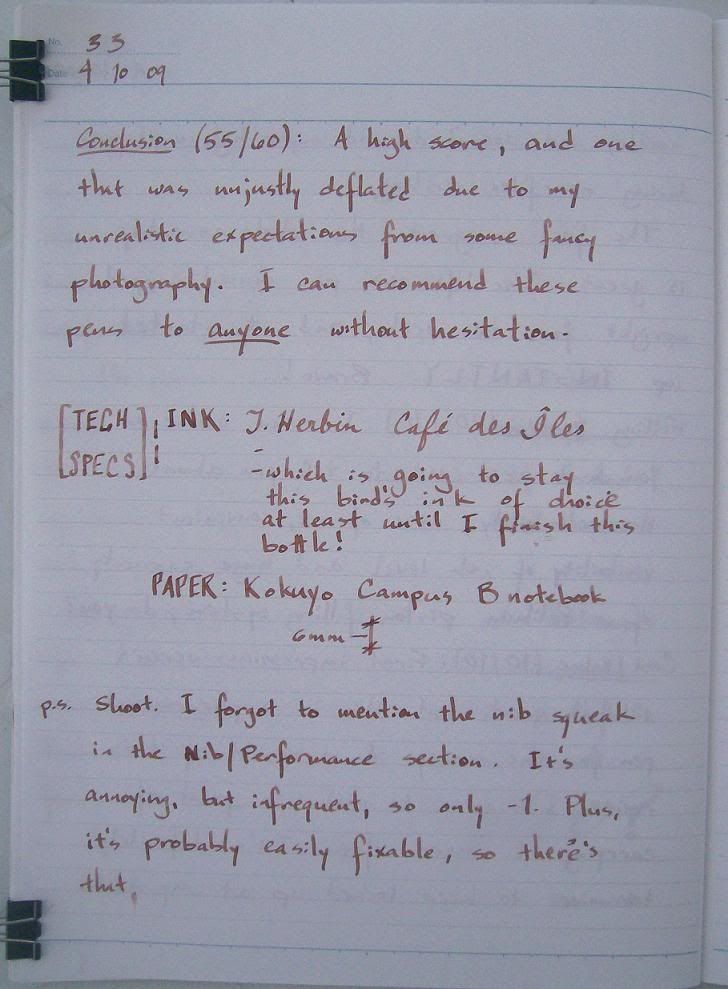 The postscript should read a -0.5 to the Nib/Performance rating, not -1.
Other than that, dusting this pen off and using it for a week before the review was enough to convince me to start using my 3-pen case rather than my 2-pen case for non-pocket pens. I do not like to be without this one. Simply a great pen.