Welcome to the Aviary. Here there are all sorts of birds big and small. This particular fancy flier is the Pelikan 300. Among small pens this is one of the two that are on my list with the other being a platinum trim Montblanc Mozart which I am still looking for. I was wary of the small size of this pen but I was not disappointed as you will see.
Appearance and Design: Four Droolies...
This is the classic Pelikan design. I love the sharp lines all over this pen and the green color has the transparent stripes on the barrel which keeps the green from overpowering the appearance of this pen. It's a tiny pen but with the gold trim and the great color you can see from a mile away that it's no $10 special.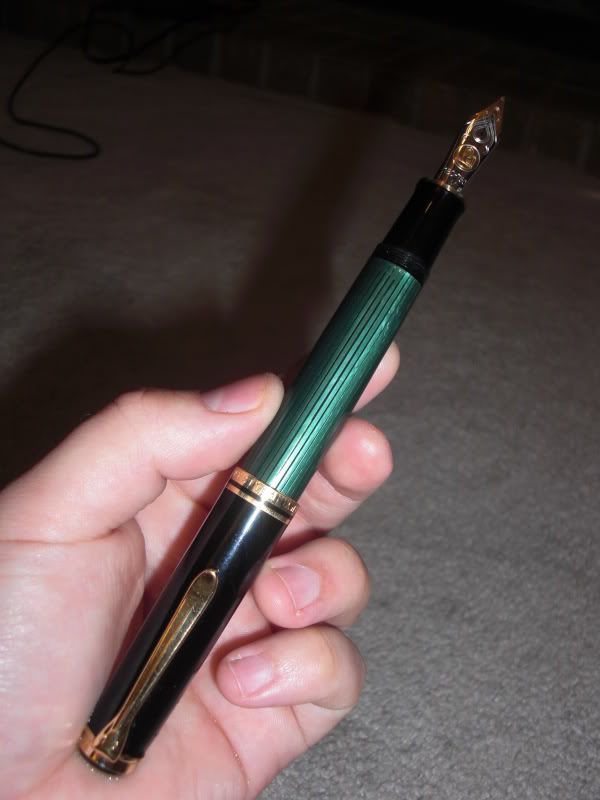 Comfort and Durability: Three Droolies...
This is actually a surprisingly long pen when posted. I think that you pretty much have to post this pen due to small size. The 300 isn't super thin though it is thinner than the 2XX or 1XX line. It's a great jotter or quick note taker but I would imagine that after a few pages this pen would make your hands cramp. However, I'd like to see you for an M1000 in your wallet. I did not have a Mozart to compare this to but I do think that this pen was more comfortable than the Mozart I previously owned.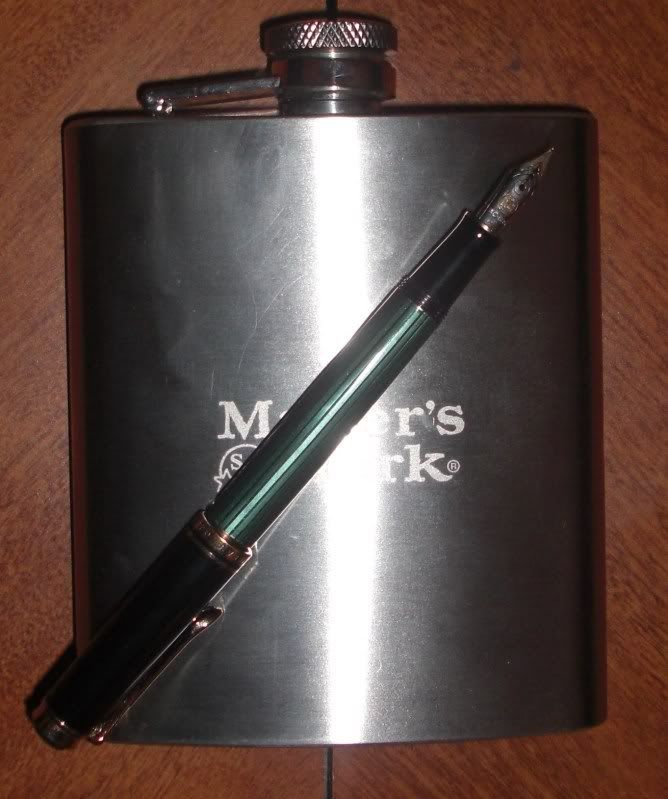 Filling System: Three Droolies...
The Pelikan 300 comes with the filling system that is standard with most of these birds. The 300 is a piston filler and being excited about receiving it, I had it in an inkwell within 5 minutes of getting the package from the postman. The piston seems to be pretty sturdy and I got a 9/10 charge on my first try. The only drawback is that though most piston fillers hold the most ink, the small size of the 300 limits the amount of ink you can carry. I would say that it holds about as much as a super thick converter. For someone like me who alternates, fills, and flushes pens as often as I do, it's not a problem.
Nib and Writing Performance: 4 Droolies...
Guys, this is what blew me away about this pen. It's as small as most peoples fingers but it still writes like a dream. The tiny fine point 300 nib is beautiful as a 1000 nib, just a tad smaller. It lays down a great, smooth line and starts up the second you put it to paper. I couldn't have been happier with this tiny pen's writing...well...there's always Binder isn't there?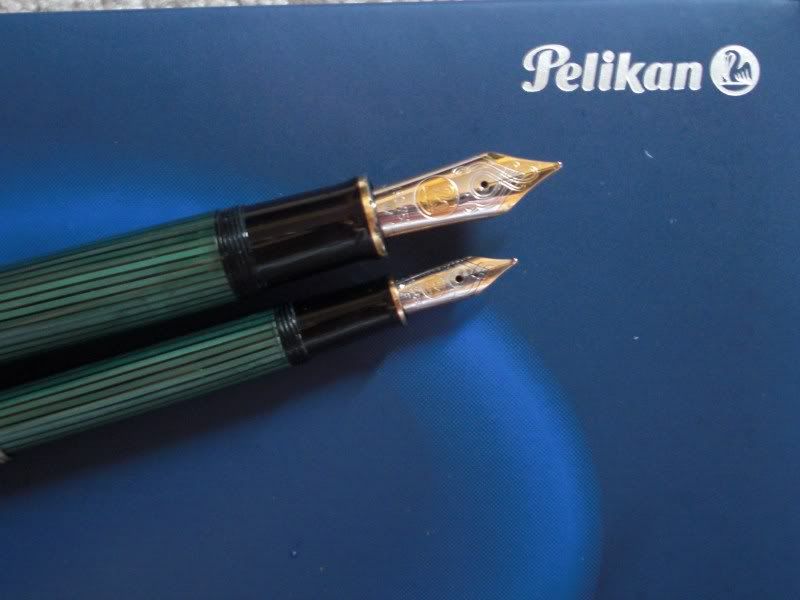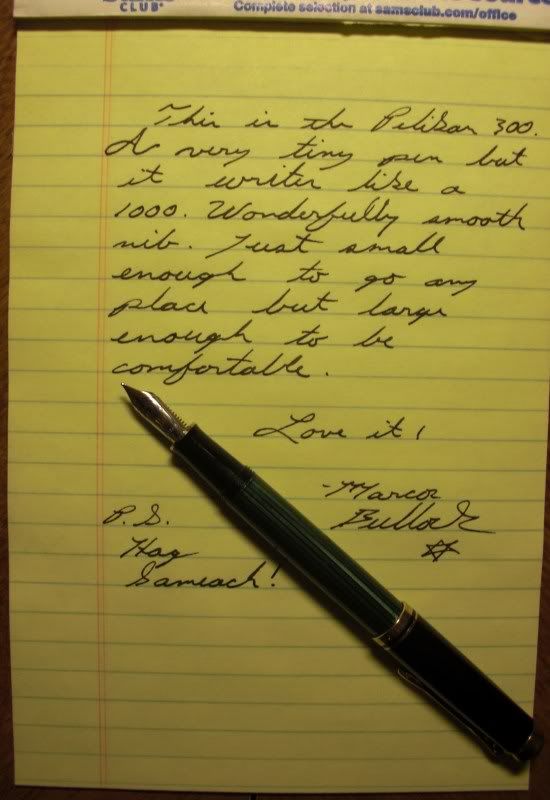 Cost and Value: Two Droolies...
My only beef with this pen is the price. I love the 300 and Mozart but do not honestly understand the killer price behind them. I think that these are great pens but for the money there are much more impressive pens to be had. Nevertheless, if I was that ticked about it I wouldn't have the pen to review then would I? (Thank you to Feiye!)
Conclusion
This is possibly my favorite of the small pens out there. Between the Pelikan 300, the Montblanc Mozart, and the Esterbrook SJ; I would say that the only competition is the interchangeability of the nibs on the SJ. True you can swap nibs on a 300 but it's just a tad more expensive. Bottom line it's not just a back up pen. The Pelikan 300 is a serious writer with a small package.
Thanks for reading,
Marcos
Final Rating: Three and 99/100 Droolies...
(The last Droolie really is a 99/100. Look closely and you'll see that his tongue's about a tenth shorter than the rest.)
Edited by asimplemaestro, 11 April 2009 - 07:11.