Quite a nice find in the wild, a Chilton pen with high quality detailing and wonderful supple celluloid.
Note the odd mohican on the cap top which I understand is called the quill!! And the shield on the reverse of the cap for having initials engraved.
The large Wahl nib has a teardrop scored in it mirroring the engraving plate on the cap. The pen has a metal tube inside and this creates suction though it appears to require a diaphragm to be fitted. Need to work that one out still...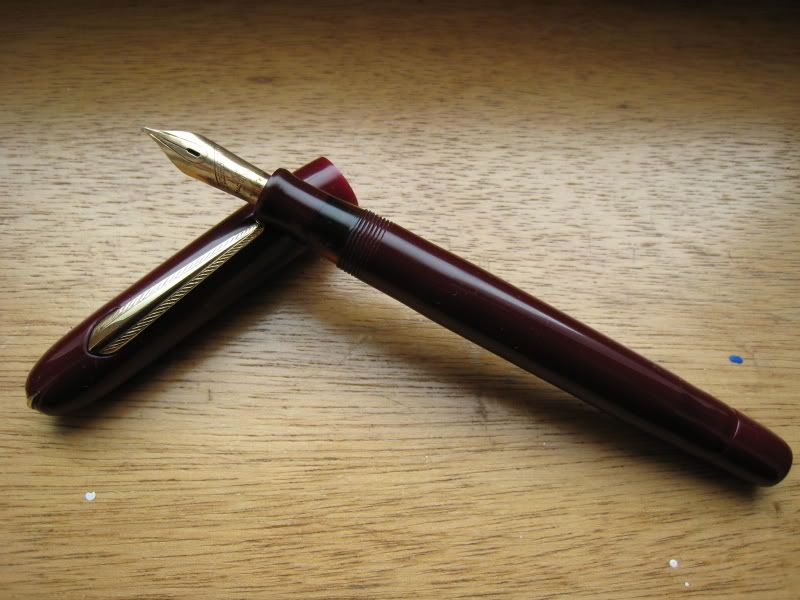 Thanks to Tom for identifying the pen. Looks like this was my latest sumgai moment (long overdue)!!!
mg
Edited by mr goldfink, 10 April 2009 - 15:03.