Yes I realise the writing is hard to see. I'm going to have to work on that.
Enjoy!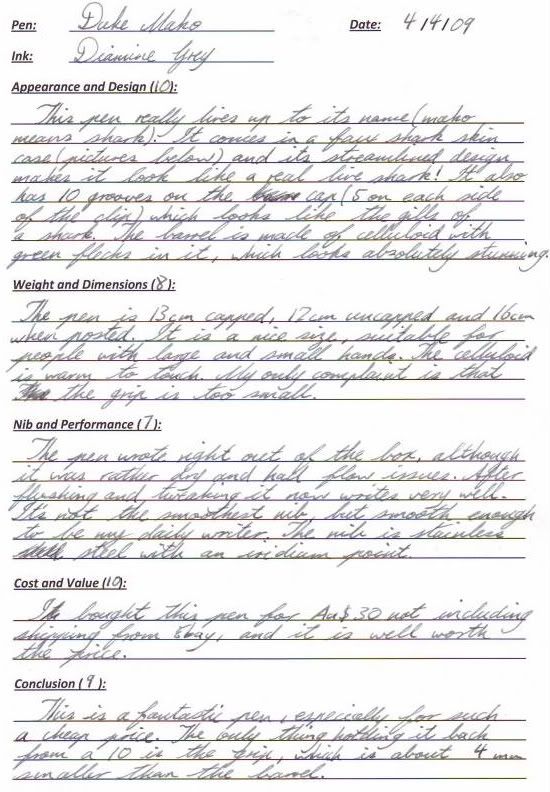 Here are some pictures:
The box in which it came in: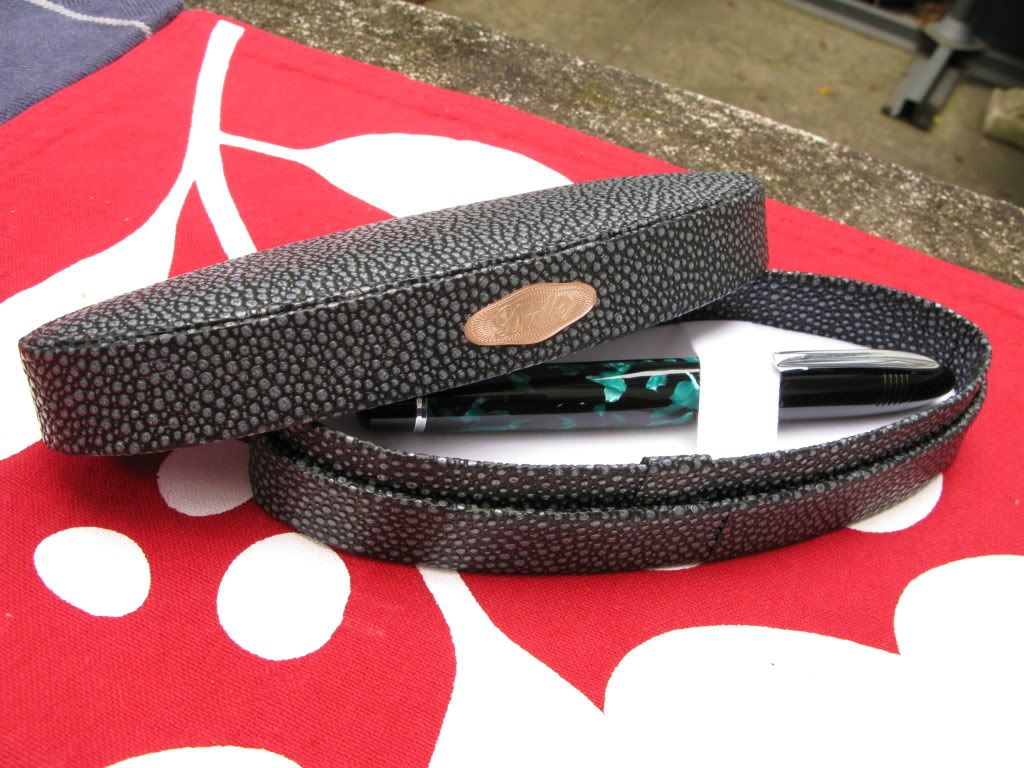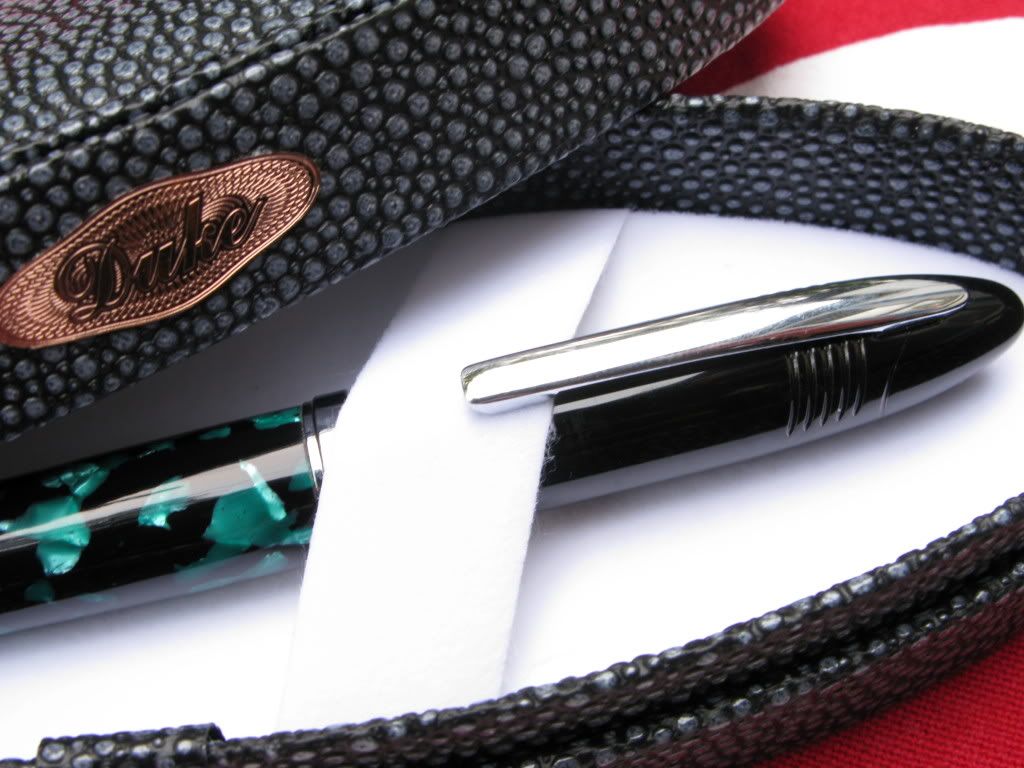 This one is a bit out of focus...
The celluloid barrel with green flecks
Hope you enjoyed the review.
Regards,
Jeremy
Edited by Teaos, 04 April 2009 - 09:37.