When it comes to writing instruments, I favor fountain pens. At times, I have collected other writing instruments like mechanical pencils, ballpoints, and rollerballs, to complement a particular fountain pen that I've purchased. I've seldom put them to use... but I recently discovered that this has been my loss. Some of them are really well made and fun to use.
It used to be that pencils were a primary staple of writing instruments for architects, engineers, mathematicians, and students. Although artists use pencils for sketching and drawing, most favor fixed pencil leads encased in wood. The advent of the computer age has reduced the use of MP's (mechanical pencils) significantly. These days, I speculate that the people who write with them are mostly students, mathematicians, and some engineers or architects. Certainly, you can still find an ample supply of inexpensive MP's in office supply stores (and on-line). And they're still quite popular in Japan, where Japanese writing instrument companies continue pushing to innovate on the MP (in recent times there have been advances such as double-clutch feeds and lead rotators).
You can find some vintage mechanical pencils that have a lot of engineering thought put into them, as well as high quality materials. Here is a sample of some MP's in my collection (all using 0.5mm lead):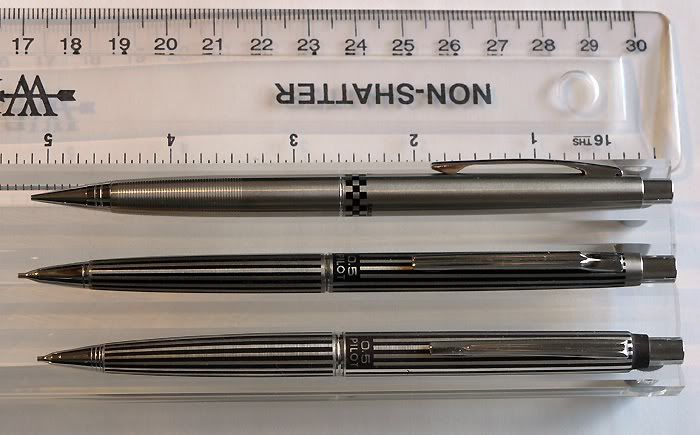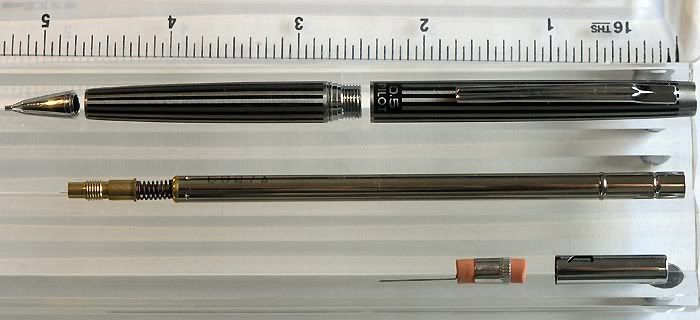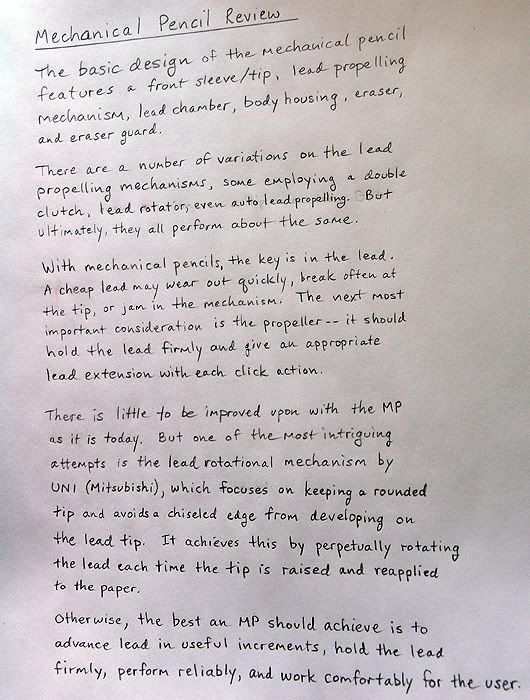 There are a few websites on the Internet devoted to mechanical pencils. Dave (kiwi) is particularly passionate about them and created a website called
DavesMechanicalPencils
. Dennis put together one called
LeadHolder
, but it looks like it hasn't quite taken off yet (the forum is light on activity and the most recent update on the main page was back in July 2008). Dave's website has a section with quite a few links to other on-line resources. Enjoy
Some additional photos: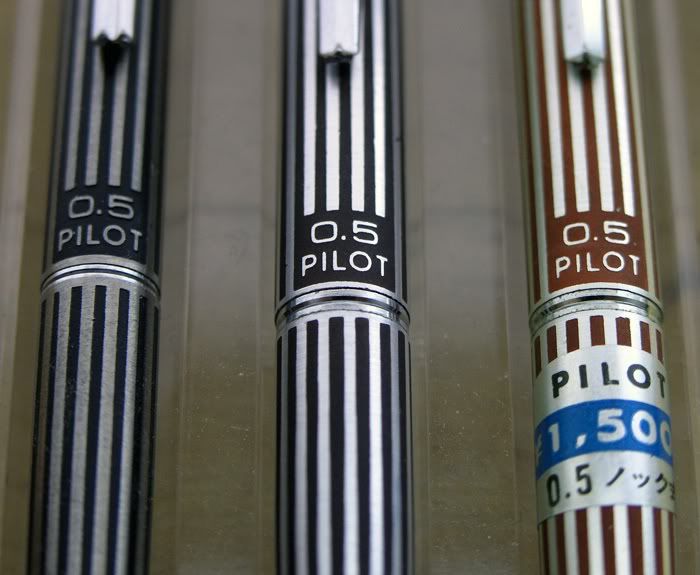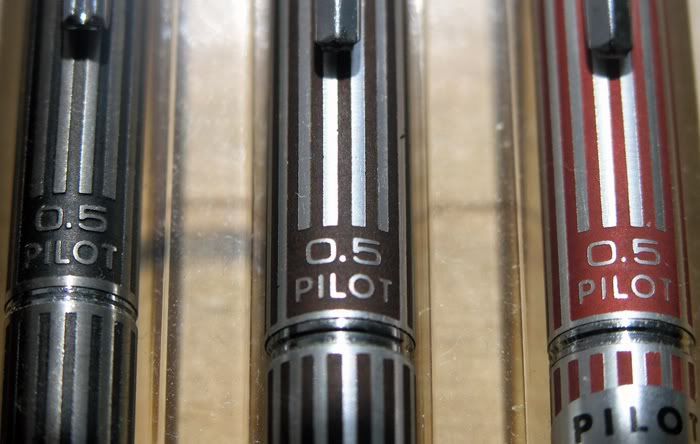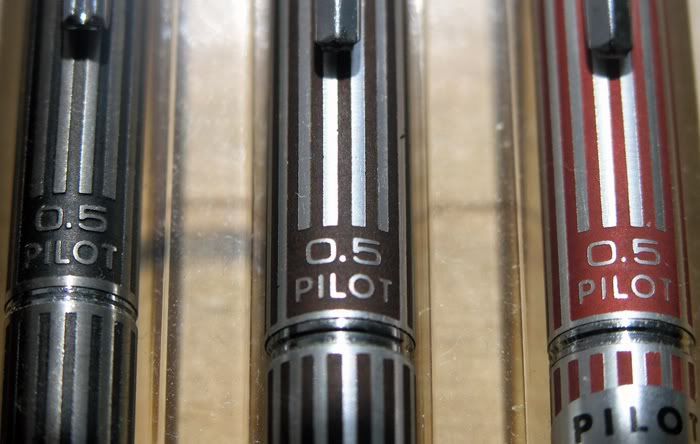 (black, brown, rust orange)
Edited by MYU, 07 June 2009 - 03:12.