This is another great ink from Diamine, which quickly became my favourite ink producer after MisterH showed me what fun different inks can be!
This ink is a colour which sits bang in the middle of red and pink. It's very vibrant - I'm worried that the scan doesn't show this very well. Still, it has some valuable messages.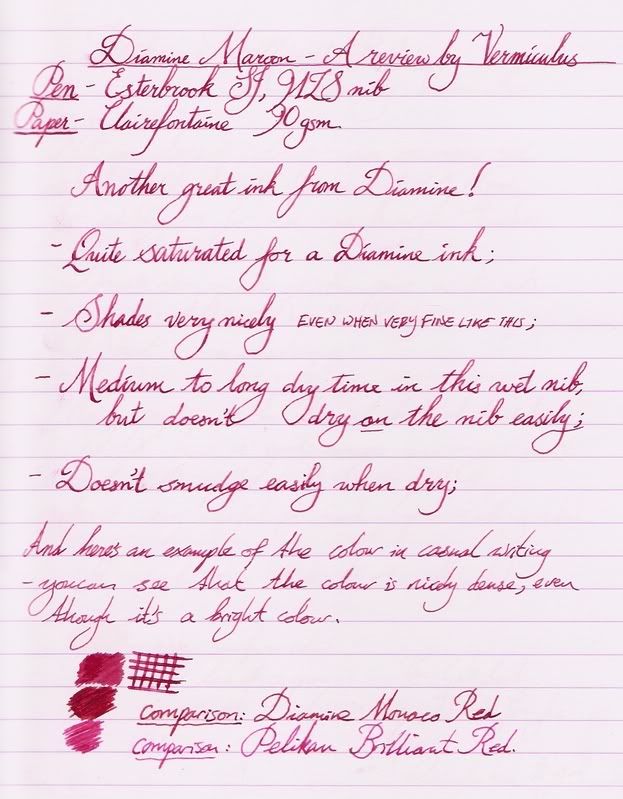 Questions and feedback appreciated!