Popped into my local Boutique to collect my MB Starwalker ballpoint from repair. As we were at the cashiers desk they stated they had the Swift ink and cufflinks. I decided to get the ink without seeing it. Upon seeing the cufflinks and asking the price I could not resist.
I apologise for the rubbish photos, I really hate the iPhone 3gs camera.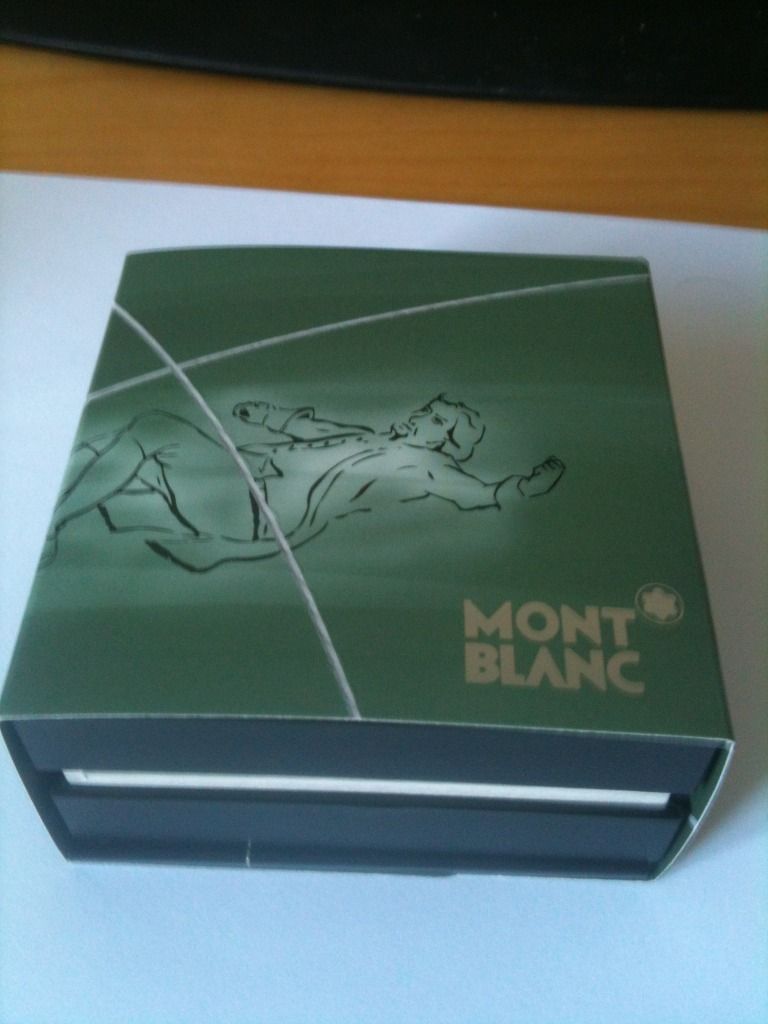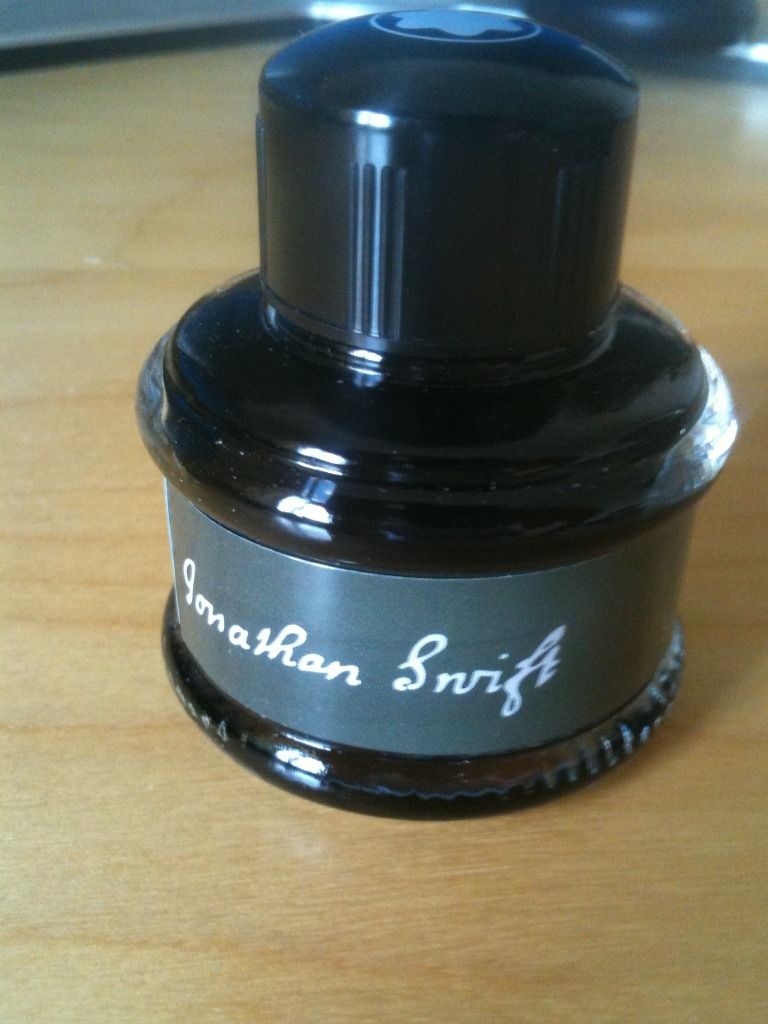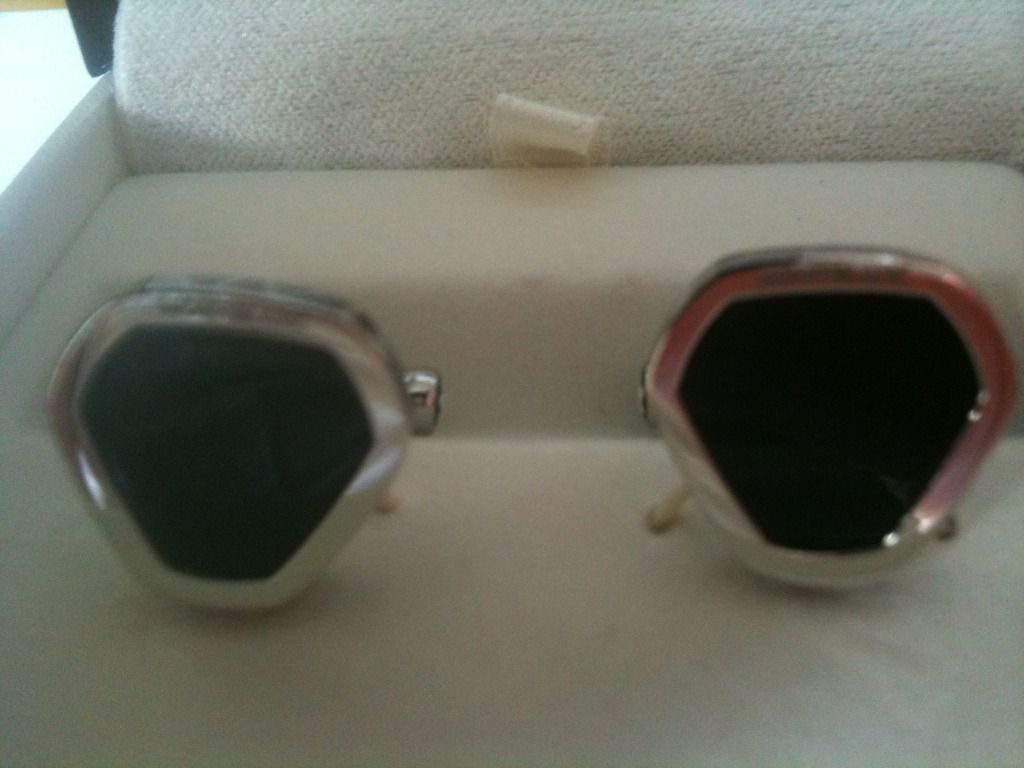 They will be giving me the price of the fountain pen within the next few days. Based on the swift_pl.pdf someone circulated a while back though...
It stated the cufflinks were $475, using American Express's exchange rate of 1.566 this equates to £303.32. I actually paid £300. This should put the fountain pen around £625 - £630.
The ink was £11.20 for 35ml. It is a lot darker than the Irish Green ink. It has good shading and bleeds less than the irish ink on cheap copier paper. It looks good in a MB Dickens which is what I've inked. I think I'd describe the ink as "forest green".
Edited by BrandonA, 30 July 2012 - 18:00.