Hello all!
I have been browsing recently and noticing for sale, an unusually large number of vintage pens fitted with Phillips Oxford Nibs.
These nibs are apparently regarded as good quality and have been associated with Swan eyedroppers by many, however I have stumbled across Phillips Oxford nibs on several brands yet can find no information on where and when made or if they were originally a pen brand or fitted to a particular brand.
I hate finding new blank areas in my admittedly sketchy knowledge so I am appealing to the fount of knowledge that is the FPN membership to infill my blank!.
cheers
Dave
Here is a recent example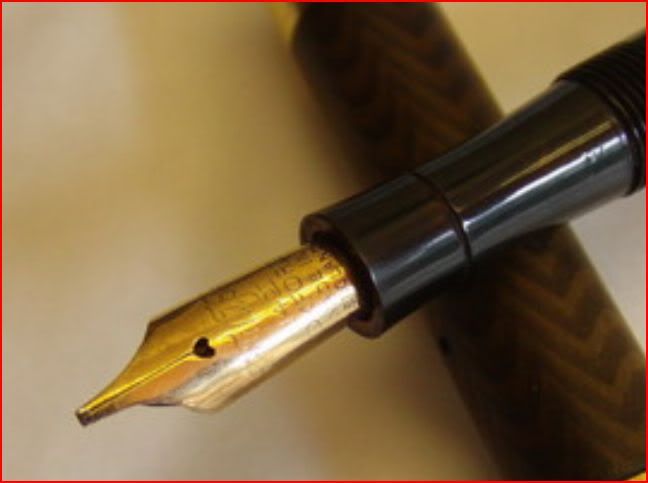 Edited by Aislingean, 28 May 2012 - 09:18.