Sometimes I literally can't stop looking at some of these beautiful inks and their crazy shading.
The scan doesn't do a good job representing Rouge Hematite's shading.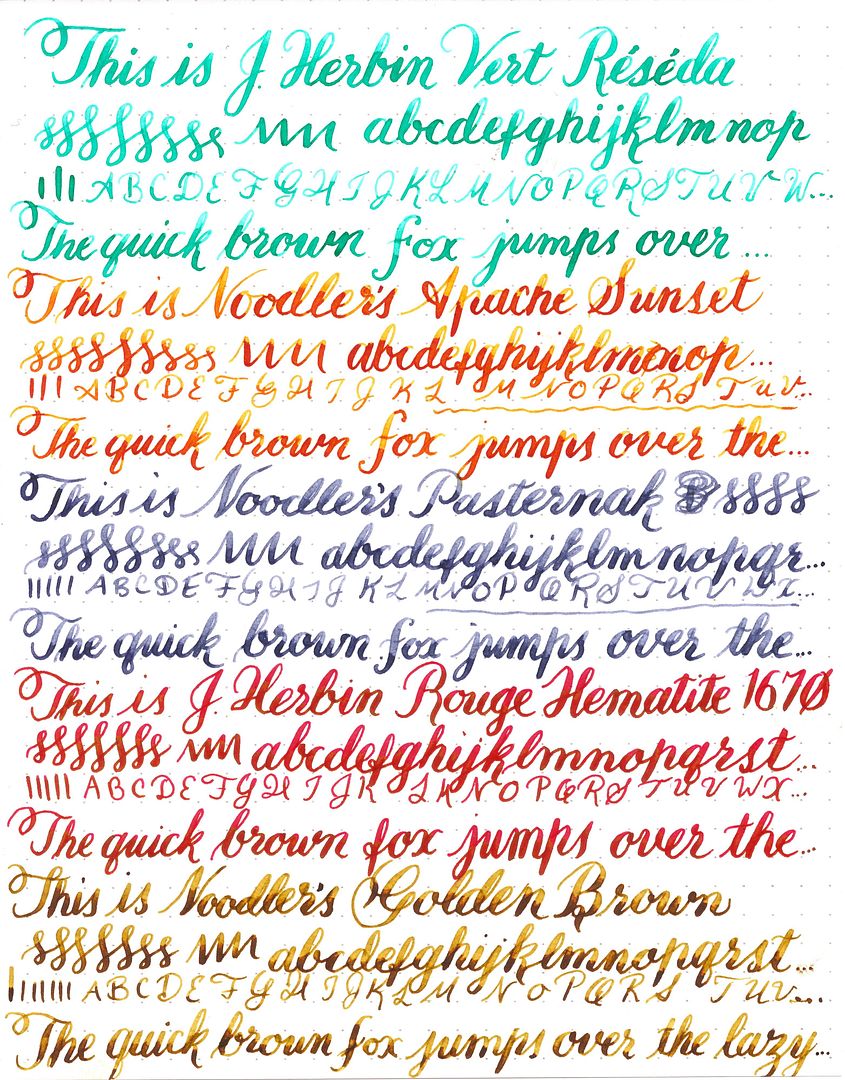 Here are my reviews of these inks:
-
J. Herbin Vert Réséda
-
Noodler's Apache Sunset
-
Noodler's Pasternak
-
J. Herbin Rouge Hematite
-
Noodler's Golden Brown
Edited by mhphoto, 19 May 2012 - 01:31.