Here's my new favorite basic purple. It overtakes my old favorite, Purple Martin. Please note that the Purple Martin sample is a bit more red-saturated in real life than in the scan.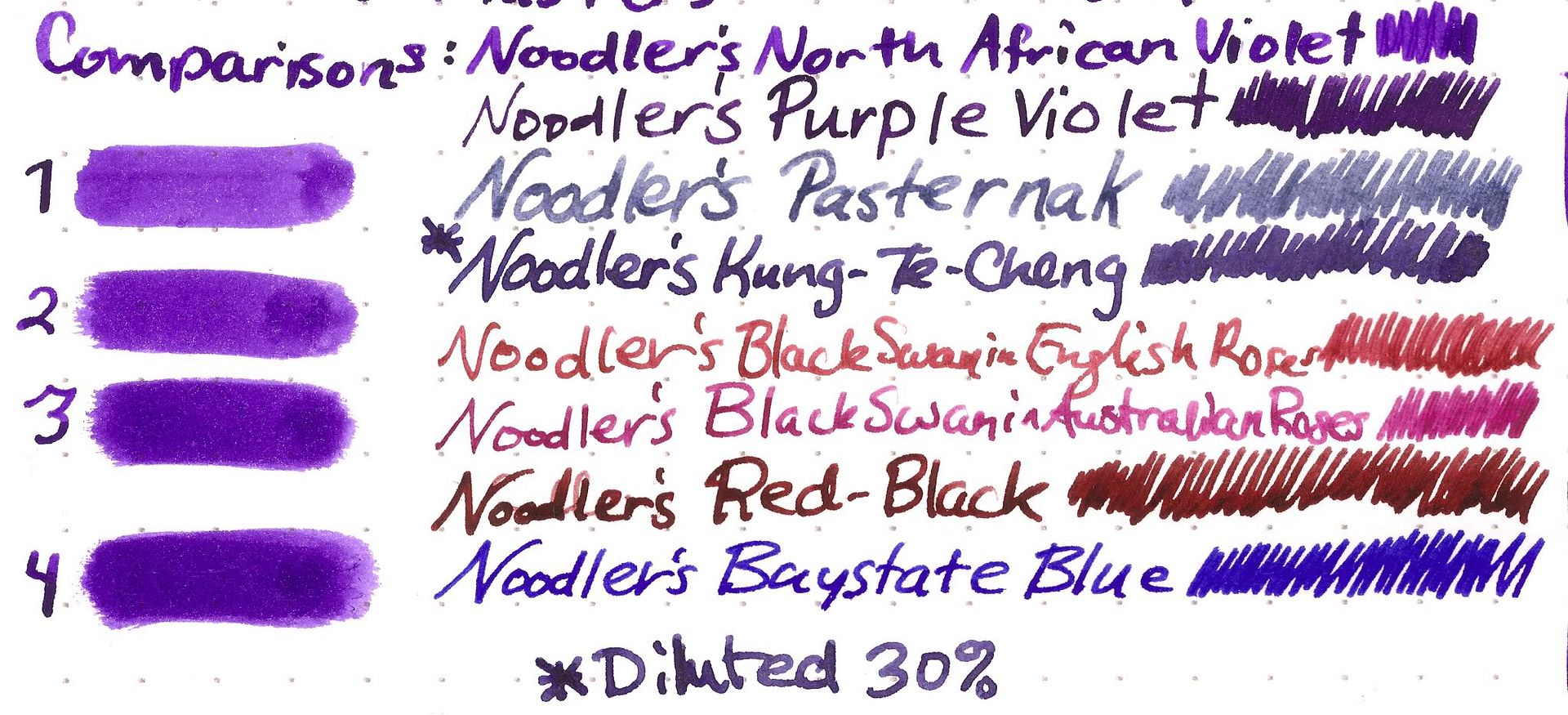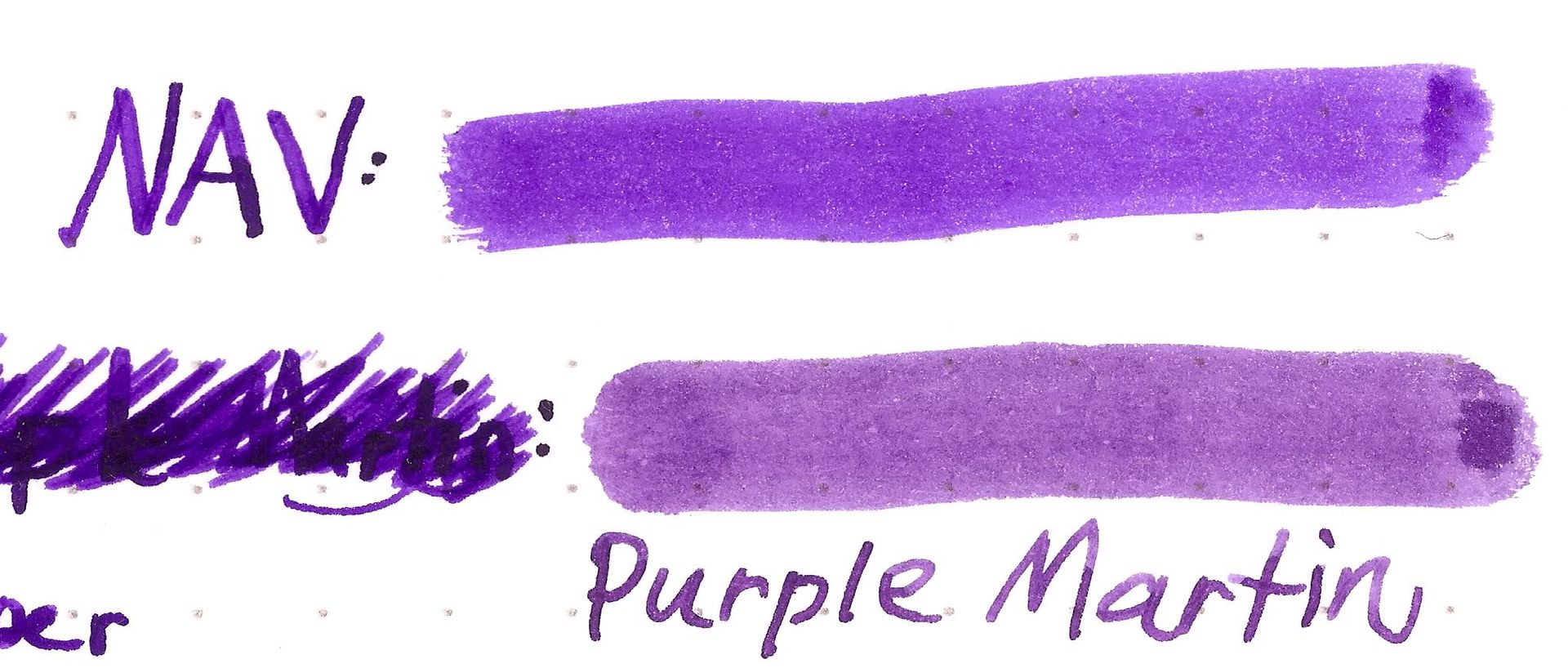 Also to note is that this is a staining ink, at least with Noodler's demonstrators. But I highly recommend it!
Edited by mhphoto, 09 May 2012 - 20:56.