☞

For convenient viewing of the images, you may wish to scroll to the menu at the very bottom of this window, then change the FPN Theme to 'IP.Board Mobile'.

Please take a moment to adjust your gear to accurately depict the Grey Scale below.
As the patches are neutral grey, that is what you should see.

Mac http://www.wikihow.c...te-Your-Monitor
Wintel PC http://www.calibrize.com/


Grey Scale:


_ - ⁂ - _


Figure 1.
Swabs & Swatch
Paper: HPJ1124 24 lb. Laser Copy.


Figure 2.
NIB-ism ✑
Paper: HPJ1124.

Depicts nibs' line-width and pens' relative wetness.
IMG-Thumb:



Pens:
L → R: Estie, Rotring, Safari, Waterman, Insignia, C74.


WRITTEN SAMPLES - Moby Dick
Ruling: 8mm.

Figure 3.
Paper: HPJ1124.


Figure 4.
Paper: Rhodia.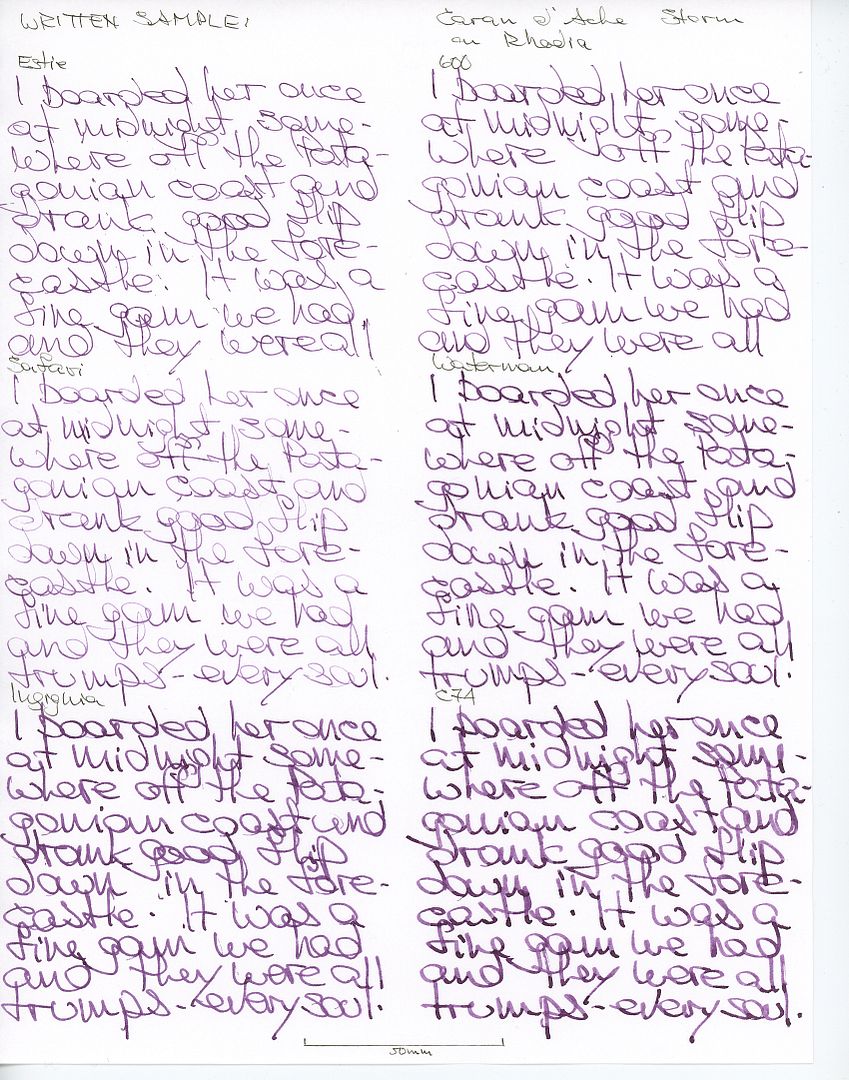 Figure 5.
Paper: G Lalo, Verge de France, white.




Figure 6.
Paper: Royal - 25% rag.




Figure 7.
Paper: Staples 20 lb. multi use.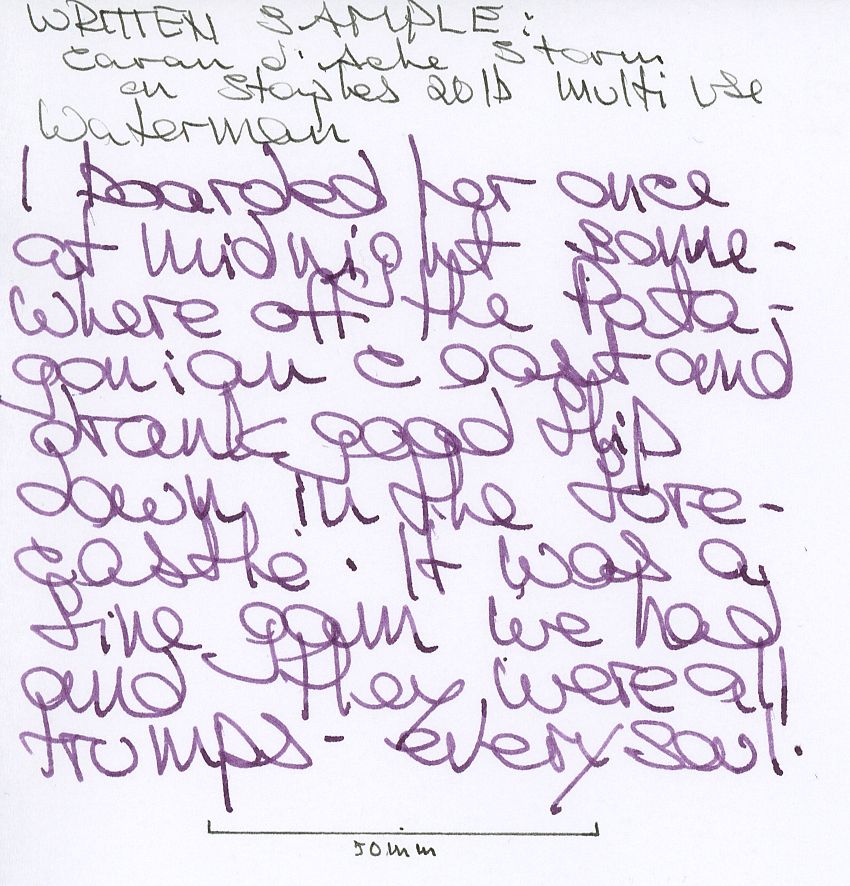 Figure 8.
Grocery List
Paper: Pulp. One-a-Day calendar page.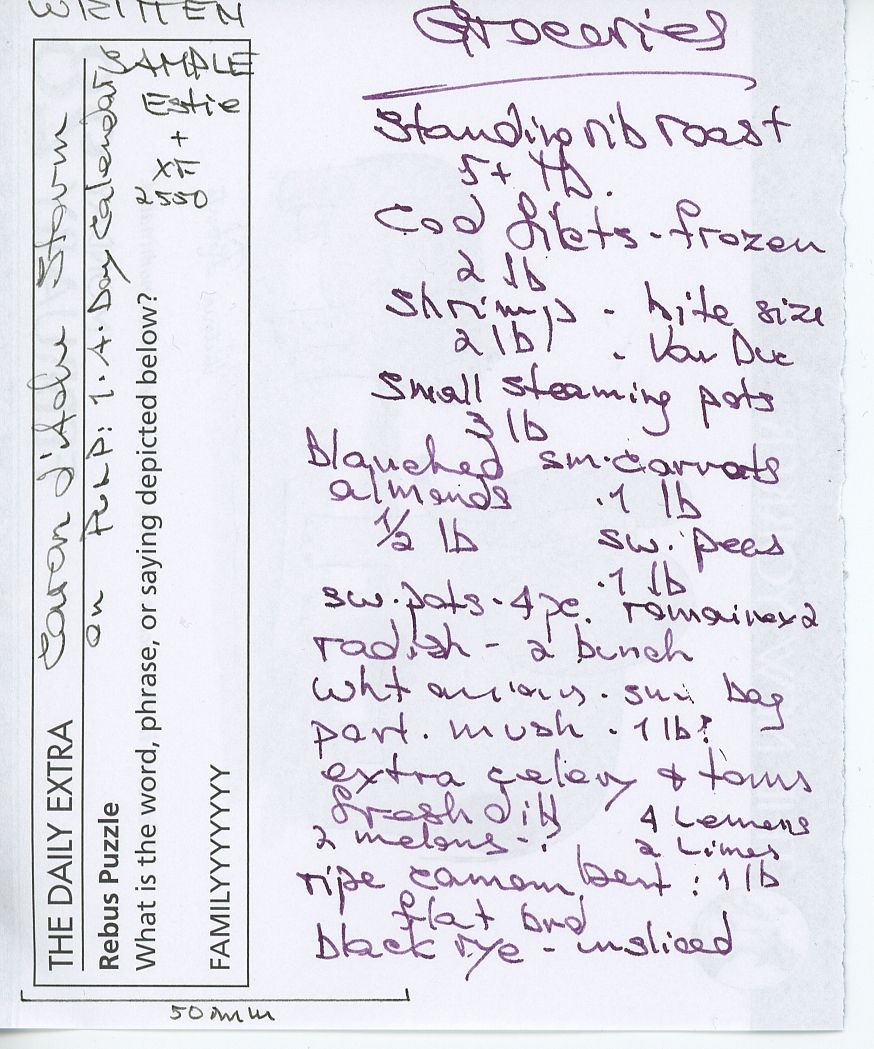 OTHER STUFF

Figure 9.
Smear/Dry Times
Wet Tests ☂



GENERAL DESCRIPTION

Type:

Dye-based fountain pen ink.
Presentation:

Availability:

Available when Topic posted.
Daily writer?

A go-to ink?

When a luxurious high-performance purple ink is desired.

USE

If using a Blue, Blue-Black, or a [neutral] Brown as a daily writer ink, CdASt may do well as a complementary colour.

Business:
(From the office of Ms Blue-Black.)

As with other inks with a significant Red component, CdASt might be as 'shouting' or as inappropriately personal. Please consider your corporate culture and its protocols when using this beautiful ink.

I would not be comfortable using this as my primary or default ink; and I would not want to see the expression on my face if I received more than a single sheet note written in CdASt.

The colour may be considered as lacking in gravitas; definitely not for upward communication or for dour topics.

May well be limited to inner-circle colleagues, hence reserved for sub rosa subjects.


CdASt has a stable vibrancy on the page, and a great performance profile, making it worthy of consideration for those who routinely use an array of inks.

Should be OK for mark-up, editing or grading of assignments - so long as the colour is not submerged.
Illustrations / Graphics:

Another welcome addition.

Use in pens or from watercolour brushes seems most inviting.

CdASt seems very much itself at various densities, including modest dilution.

Written Sample line quality is high, and better than most on the hard textured G Lalo. However, the usefulness of the line quality is compromised by this ink's high propensity for shading.

Tight lines of uniform density, (e.g. diagrams, labels, crosshatching), are best allocated to another ink.
Students:

If one's primary ink needs to be water resistant, then the water-resistant CdASt is a good pick for mark-up or editing.

Good for slightly emphasised text, cross references, etc.

Not sure about study notes - is it too animated to support confident concentration?

As there is some risk exposure to bleed- show-through, a dry-ish writer may be needed on lesser papers.

Likely unsuitable for hand-written assignments.
Personal:

Without a doubt!

Definitely a 'personal' personal ink.

Once again, the recipient will know that I picked this ink on purpose, (with lots of hand-wringing), as it is not one of my usual Blue-centric inks.

Good choice for invitations to casual come-as-you-are occasions.

Not in my top ten twenty fifty one-hundred for pro forma personal business writing - I would use whatever defaut Blue that is to hand, or try to use-up the Lamy Green.

I have found that it takes some time & effort for me to pick just the 'right' nib, (more hand-wringing). With the high potential for shading, I tend to steer clear of wide Sharp or Cursive Italics, though a rather narrow CI or a wide Stub or Asian MS is grand.

Billets doux are well within scope, so I carefully consider the recipient to avoid sending mixed messages.

PHYSICAL PERFORMANCE & CHARACTERISTICS

Flow Rate:

Nib Dry-out:

Start-up:

Immediate.

With confidence.
Lubrication:

Luxurious.
Nib Creep:

Staining:

Not seen after three days' contact.
Clogging:

Bleed- Show-Through:

HPJ1124: C74.

Royal: C74.

Staples 20lb: Waterman.

Could not use both sides of the sheet from the C74 on HPJ1124 or Royal.
Feathering / Woolly Line:

Some from the 'ink pools' from the C74 on the Royal.

(See HiRes scans below.)
Smell:

Hand oil sensitivity:

Clean Up:

Quick and thorough with plain water.
Mixing:

No stated prohibitions.

I see no reason to mix into this ink.
Archival:

Smear/Dry Times and Water Resistance:


THE LOOK

Presence:

Comfortable.

Smooth and supple.

Reminiscent of a person I would love to order my meal in their favourite restaurant.

Saturation:

Shading:

Variability:

Pen+nib combos used:

Papers used:

Slightly less than expected.

Malleability:

Quite high.

The wily practitioner is likely to choose their writer first to set the overall appearance, then choose the paper to fine tune the Look - especially the nature and extent of the shading.

If one uses a single daily writer, Storm will appear to be much itself across a range of papers.



Hi-Res Scans

:

As I do not wish to earn the sobriquet 'Regina dei Banditi di Larghezza di Banda', these are IMG-thumbs only.


Estie on HPJ1124


Safari on Rhodia


Waterman on G Lalo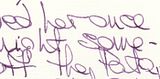 C74 on Royal


FIDELITY

Is the name appropriate?

The Cd'A site invites one to "Protest in Storm". LINK Really! How goofy is that?


The 30ml bottle seems an unlikely place for Thor to stow his hammer.

Please feel free to chime-in with helpful / playful suggestions as to this inks' alt name.
Are swatches accurate?

Not so much.

Fit for purpose, only if that purpose is to differentiate between inks in the Cd'A 'Colors of the Earth' series.

SIMILAR COLOURS


Below we have swabs of CdASt interlaced with Herbin Larmes de Cassis [L], and Diamine Damson [R], in densities from three, two and one passes.
IMG-thumb:




PAPERS

Lovely papers:

Crisp pure white.

Natural à la G Lalo.
Trip-wire Papers: ☠

Those which are prone to bleed- show-through.
Tinted Papers:

It seems that even though the ink is not opaque, the colour remains quite constant / persistent across different base tints.

May do well on Champagne and Ivory, or a pale to medium Blue.

If a dusky rose tint could be found, it may be very nice.

Buff to Brown tints have no appeal.
Pre-Printed Papers:

Forms, etc.

OMG don't do it! Use up the Diamine Indigo!!

For charts & graphs:

The colour makes it attractive, but the shading makes it unlikely. (Use up the Everflo™ Orchid.)
Is high-end paper 'worth it'?

Rather.

High-end papers may well be in the mix if one wants to exploit the line quality, (especially from very narrow nibs), and/or is intent upon a specific manner of shading.

ETC.

Majik:

Very possible.

Sufficiently robust and malleable.
Personal Pen & Paper Pick:

C74+MS on HPJ1124.

The nib width and wetness generate a high % coverage, which CdASt can manage without getting bogged down or appearing clunky. The exquisite shading is emphasised by those characteristics, and is well depicted by the paper.

With the combo of wide wet nib and a high lubrication ink, the slight bit of tooth of the HPJ1124 was chosen to give me more control than a smooth paper such as Rhodia. (One may also consider the maruman P143 report pad.)
Yickity Yackity:

Have something of interest to write about when using this ink - otherwise the reader may only remember receiving a letter written in a beautiful ink.

Ah kushbaby, so very appealing. Could almost make one forget about the Zombie Apocalypse.

======

NUTS & BOLTS

Pens:

Esterbrook J + steel 2550 XF

Rotring 600 + steel F

Safari + steel F

Waterman + g-p steel M

Parker UK 51 Insignia (?) + 14K

Pilot C74 + 14K MS
For lines & labels: R&K Sepia from a Pilot Penmanship with EF nib.
______

Papers:

HPJ1124 24 lb. Laser Copy.

Rhodia.

G Lalo, Verge de France, white.

Royal, 25% cotton rag.

Pulp. One-a-Day Calendar page.

Staples 20lb. multi use.
______

Images:

Scans were made on an Epson V600 scanner; factory defaults were accepted.

NIB-ism was scanned at 400 dpi & 24 bit colour.

Figures shown were scanned at 200 dpi & 24 bit colour.

HiRes Images linked were scanned at 300 dpi & 24 bit colour.

Scans were not adjusted post-capture, so went straight to Photobouquet.
______

Densitometer Readings (FWIW)
HPJ1124:

Red 158

Grn 121

Blu 171

Lum 138
______



Fine Print
The accuracy and relevance of this Review depends in great part upon consistency and reliability of matériel used.
Ink does not require labelling/notice to indicate (changes in) formulation, non-hazardous ingredients, batch ID, date of manufacture, etc.
As always, YMMV, not only from materials, methods, environment, etc., but also due to differences between the stuff in the bottle I used, and that you may have.
Also, I entrust readers to separate opinion from fact; to evaluate inferences and conclusions as to their merit; and to be amused by whatever tickles your fancy.

-30-

Tags: Fountain Pen Ink Review Caran d'Ache Storm 3S Sandy1
Edited by Sandy1, 28 October 2011 - 09:20.