Noodler's Zhivago, the green that isn't green, the black that isn't exactly black, and the green black that redundantly isn't really a traditional green black. What is Zhivago? Well, pen, paper and and the current cycle of the moon could all play a role in changing that. But if there is one thing that can be said of it, it is that is one of the most popular Noodler's inks in production, and that it is an excellent ink as such popularity would obviously be a testament to!
Some notes about the inks unique properties: I is Near-Bulletproof, meaning there are green dyes mixed with black dyes and the black dyes are bulletproof, while the green dyes can be kissed goodbye with enough water or bleach. I have found even when diluted 1:1 with water, this ink still retains its bulletproof properties! By the way, dilution of this ink can produce several lovely variations.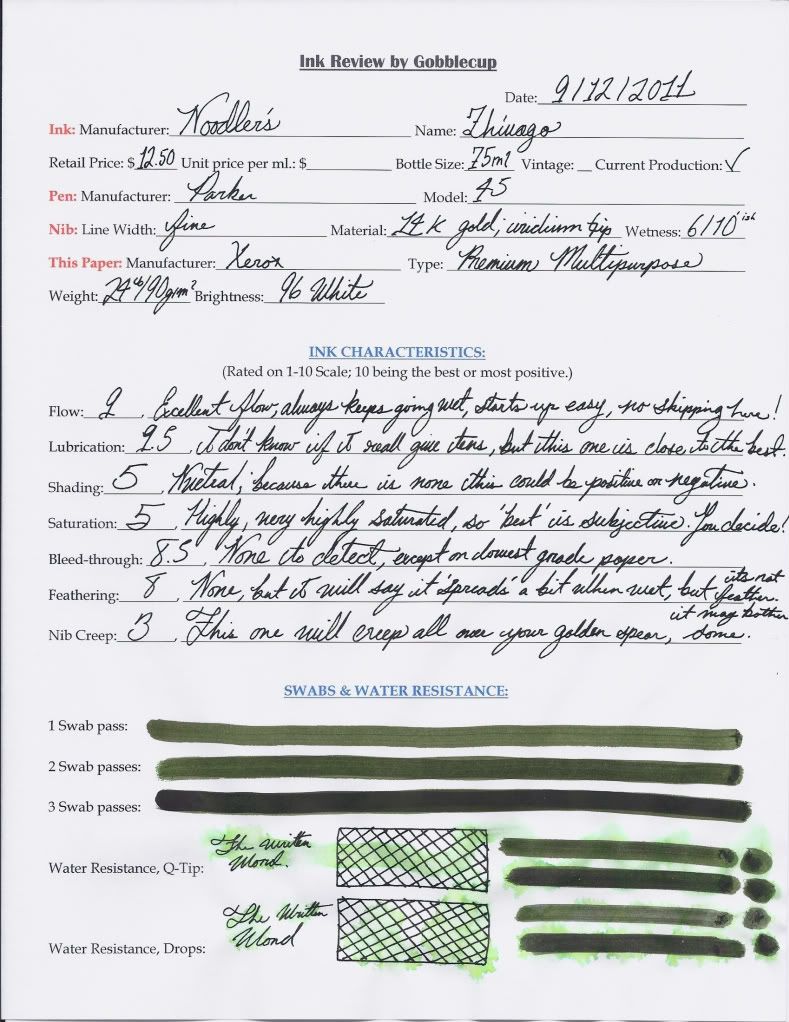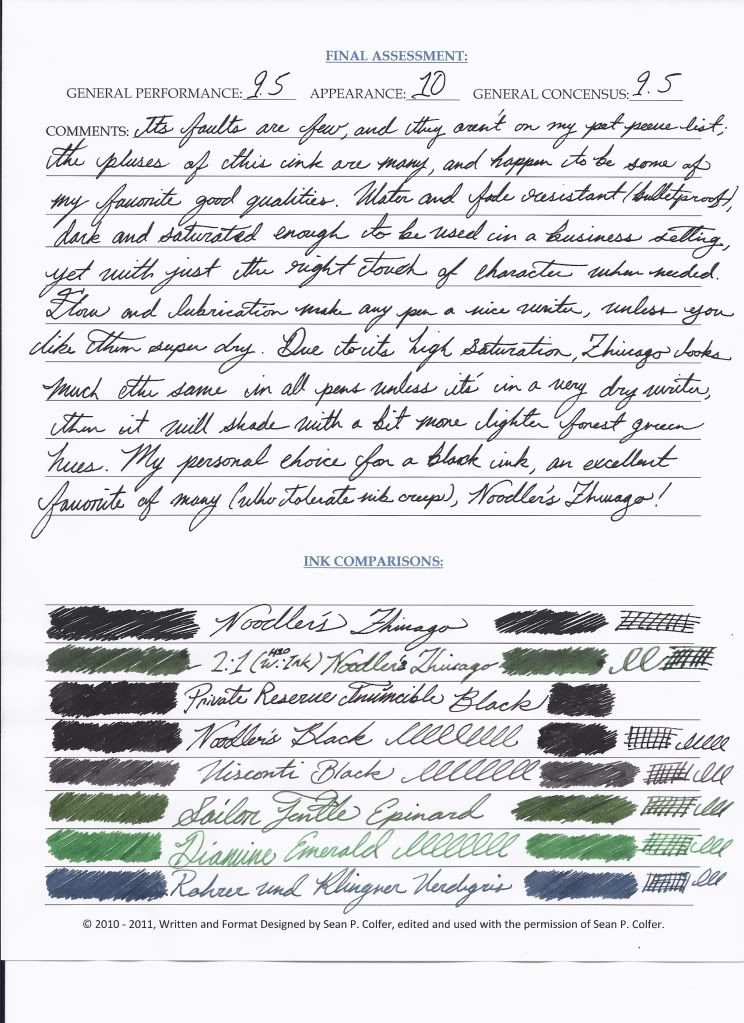 As always, comments and questions are most welcome!
Edit: I should note, while you may not detect much shading in a flexible nib, a drier B or BB Italic will probably shade very nicely. I am planning on including a writing sample with a 2.0 Italic with future reviews.
Edited by Gobblecup, 27 September 2011 - 20:45.