I just got this item off eBay:

and it's a jolly enough pen except for the Parker Pli-Glass sac (of perfect clarity) which had been thrust inside its sac protector. I have misgivings about the cap, though. Looking over at PenHero.com, it seems to me that the clip on the appropriate cap should be longer than this one.
Also a concern: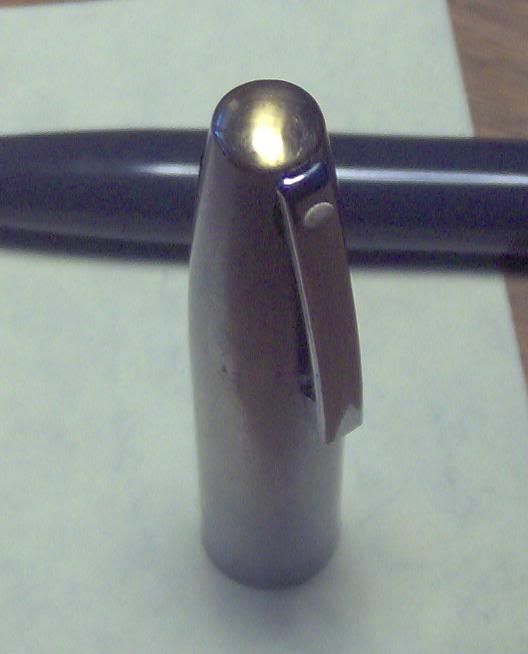 The top surface of the cap is gold... coloured. Can this be an outcome of a finish being polished away by use or abuse, or it is appropriate to whatever sort of pen this is actually a cap for?