To begin with, lets see what people did in the past. Here we have a generic quill holding position:
(
http://saulwick.alph.../gifs/quill.gif
)
and the next one is from Mr. Pickering's site. This position is perfect for italic calligraphy because it places the pen at the 45 degree angle that is suggested for italic.
(
http://www.jp29.org/cal104.JPG
and
http://www.jp29.org/cal107.JPG)
Copperplate(-ish) work is different. As you can see from my suggestion below, to achieve maximum flex with minimum force, the nib slit has to line up with the slope of the letters.
This is "difficult" in the "classic" position because the pen is at a relatively large angle with respect to the slope of the letters: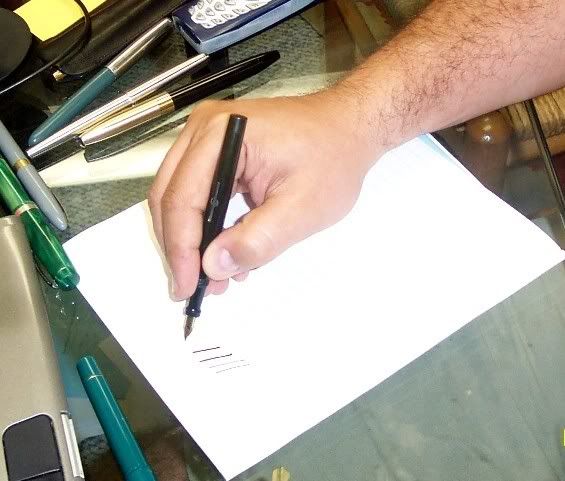 To avoid this problem the copperplate practitioners employed the oblique holder that was correcting the angle of the nib with respect to the slope of the letters:
One possibility is to rotate further the paper like this: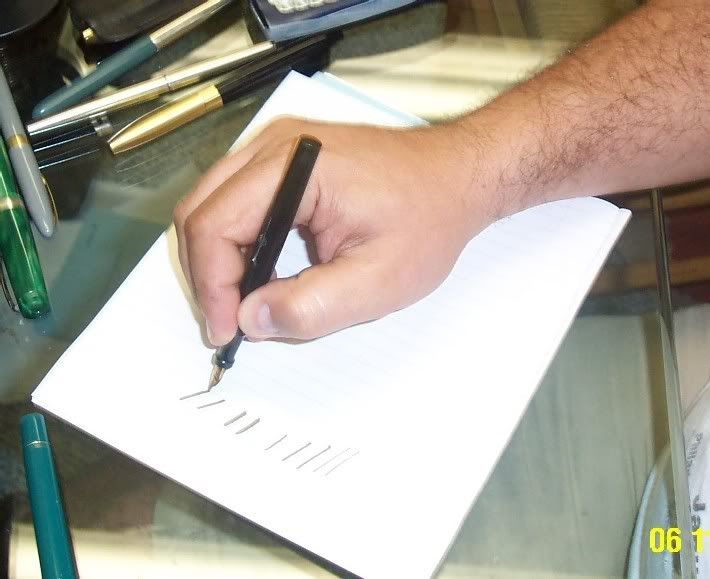 What I usually like is this one. I like it because: (1) it make the holding position of the pen even lower (and this reduces the force needed for flexing - the lower the easier to flex), and (2) my index finger is quite strong if I really have to press hard. For everyone else - whatever works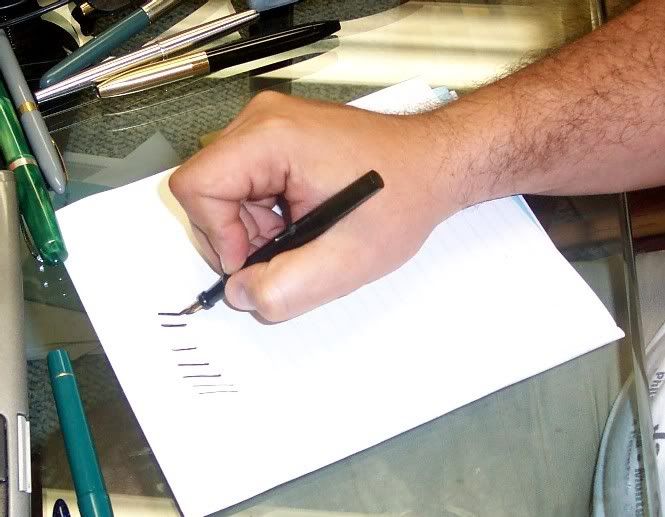 Edited by antoniosz, 17 February 2007 - 20:16.