I laid my hands on a new pen sold by Gem and Co in Madras. The pen appears to be a homage to the legendary Skyline pen. The Skyline was a popular pen in India with several clones already made by Indian pen companies like Wilson etc, some of which are documented here:
http://www.fountainp...s-with-a-theme/
The pen is petite.
Closed: 133mm
Open: 122 with nib
Posted: 153mm
Section dia: 9mm tapers down to 8mm and flares up to 9mm again at the base of nib
Barrel dia: 11mm steps down to 10mm for cap
Cap dia: 13mm
The pen is very nice to look at and gracefully shaped like the original, but is offered in Ebonite in 4 colors, I bought a set of these pens, one in each color.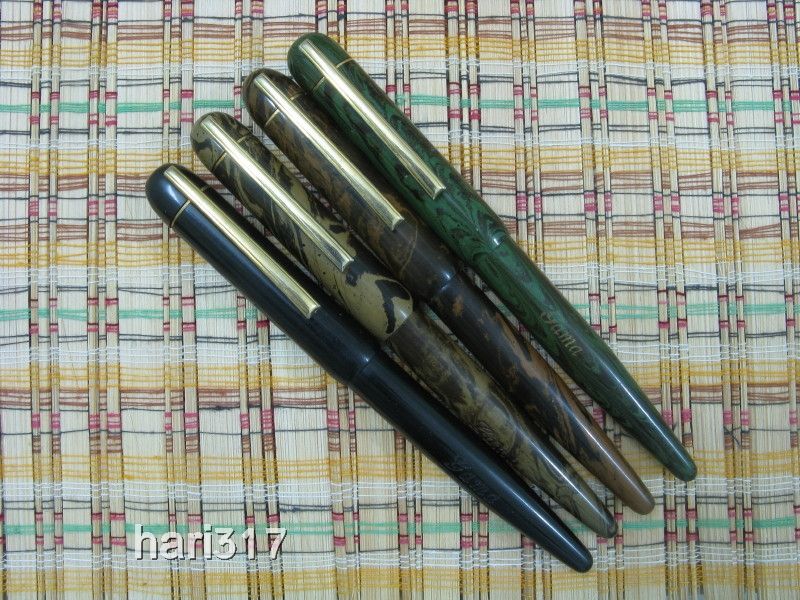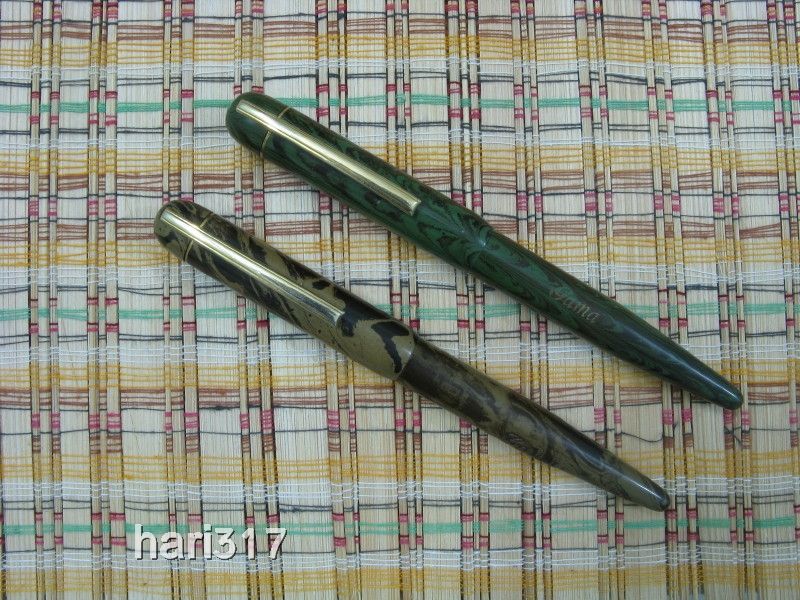 The clip is spring loaded with a lever at the top which can be depressed to open the clip up. The clip is good, but I found the tension a bit floppy. It is easy to re-tension the clip by unscrewing the cap top finial and bending the washer towards the clip.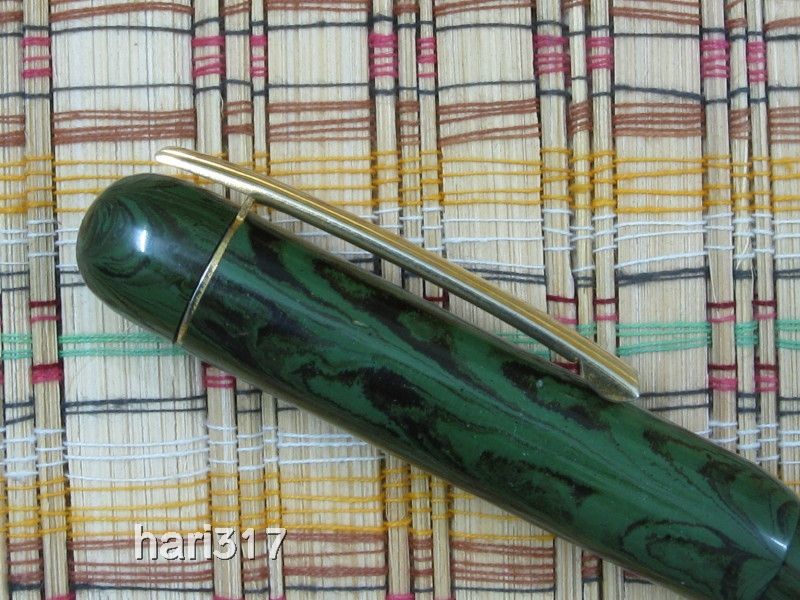 The Stock pen:
The stock pen comes with friction fitted yellow steel nib marked Gama, 5 year point and an extra long ebonite feeder.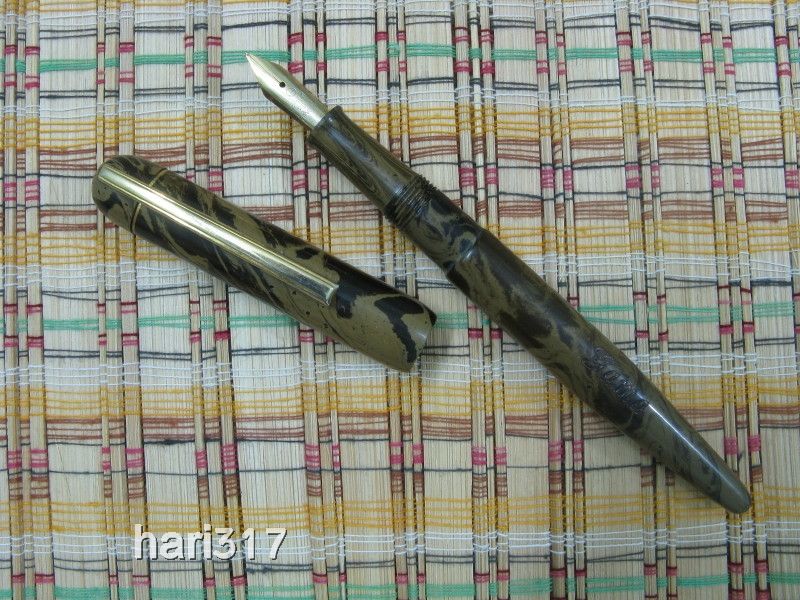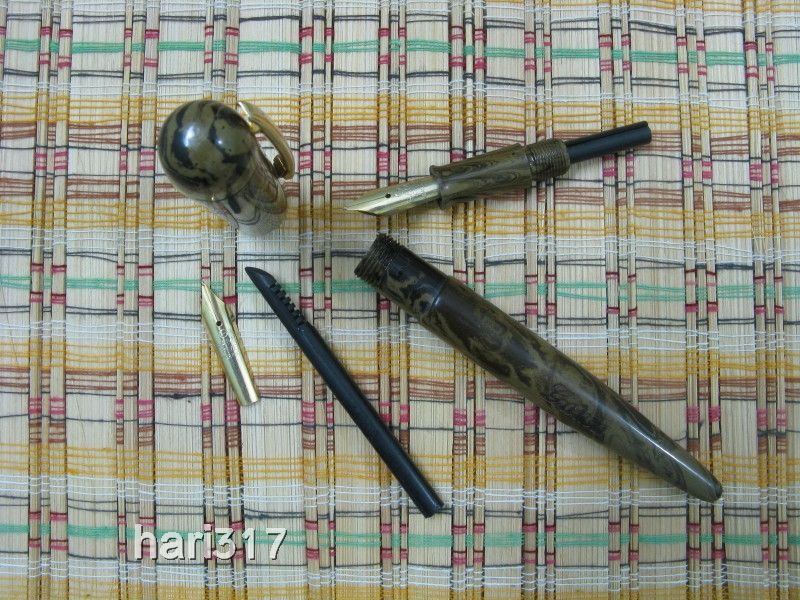 I am not a very big fan of the stock nib, it is an acceptable nib, but requires some tuning to get it to write the way I like(YMMV), so I decided to fit in a Schmidt nib unit instead.
My first attempt, with the black pen, was a disaster .
  There is very little space. The wall thicknesses come out to 0.25mm in some places.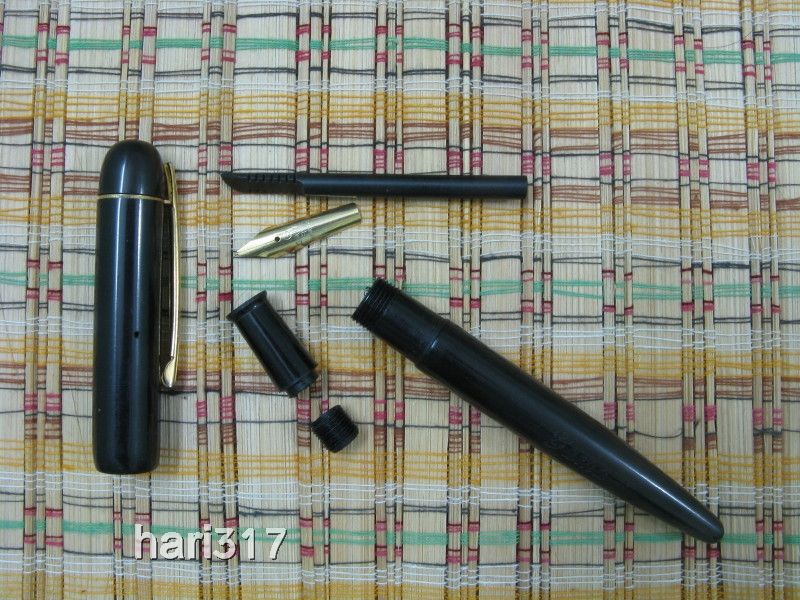 I did not give up and decided to proceed with extreme caution the next time, i decided to hack the green one. Success!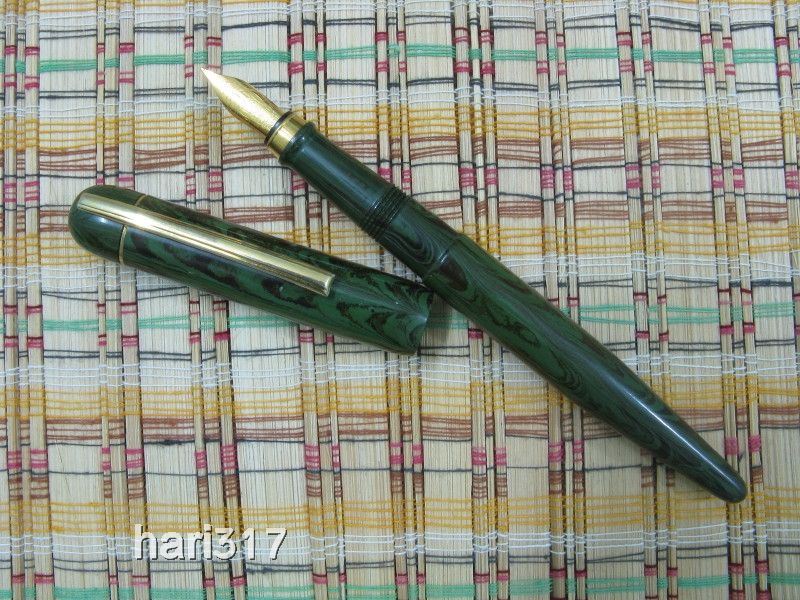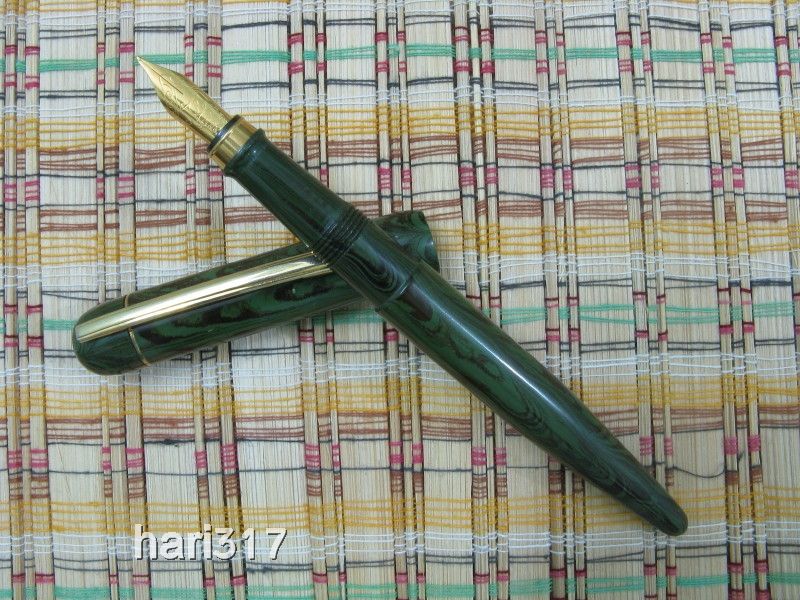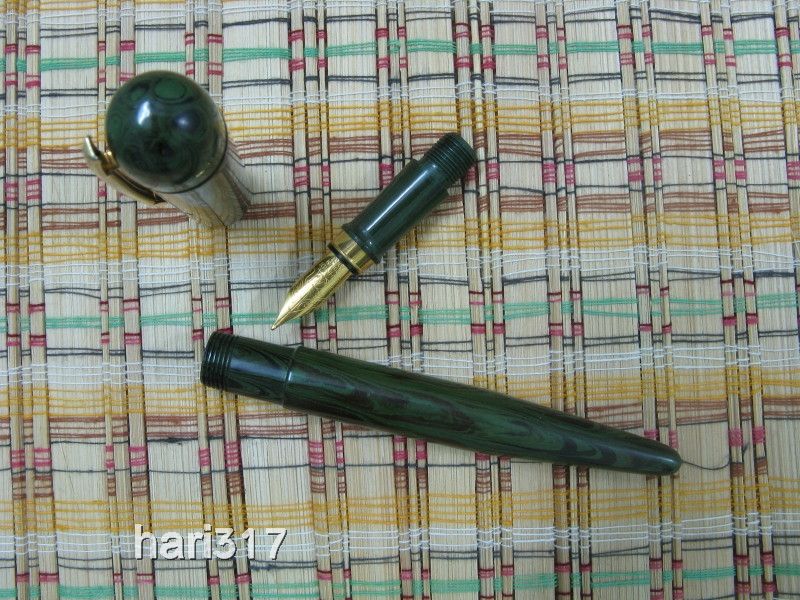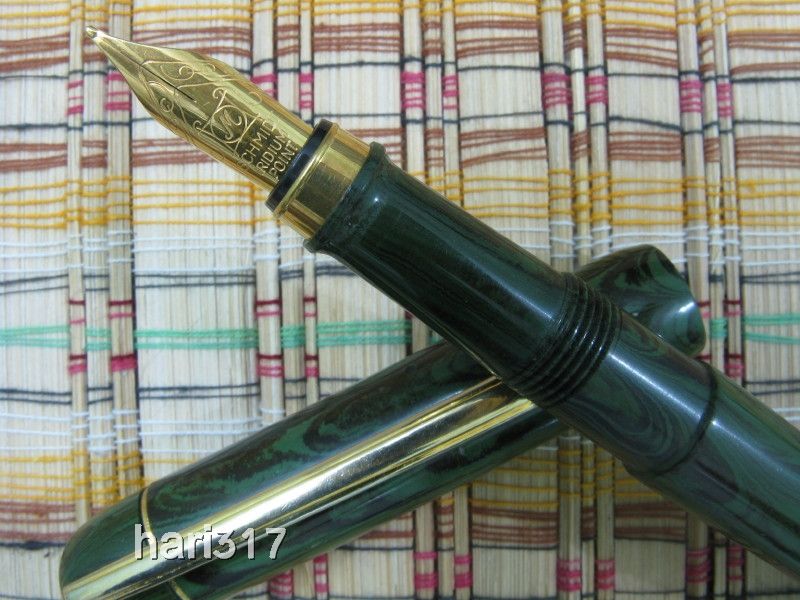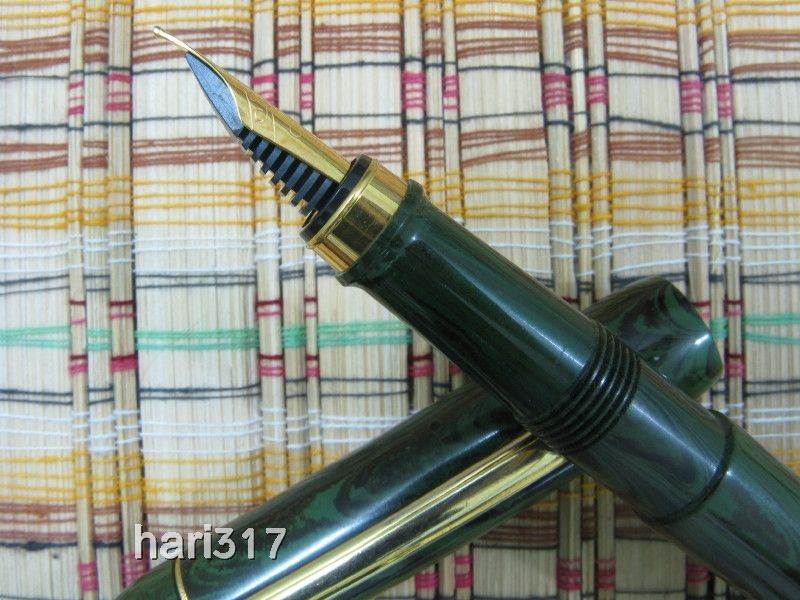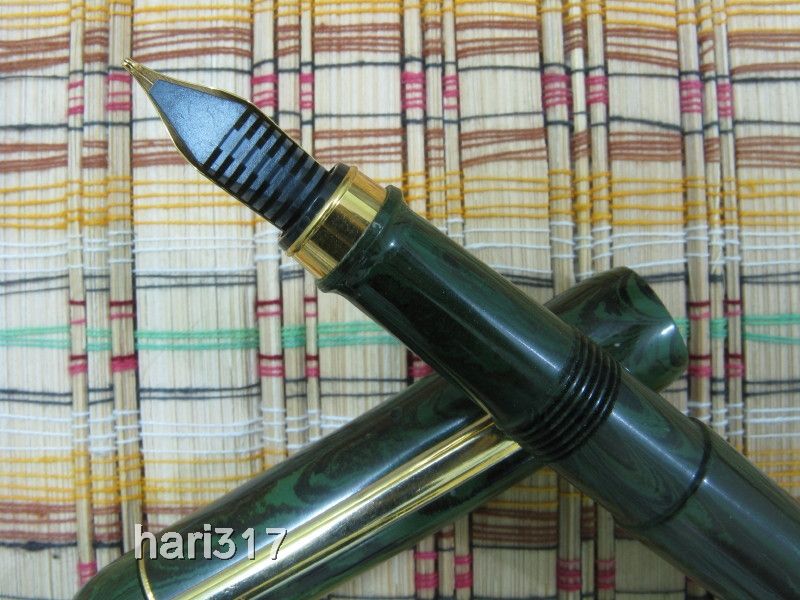 Stock Vs Modified: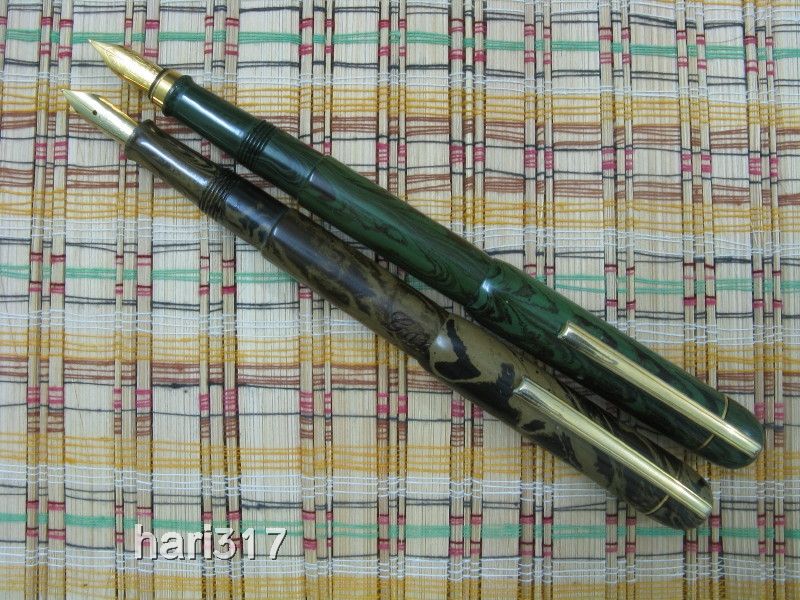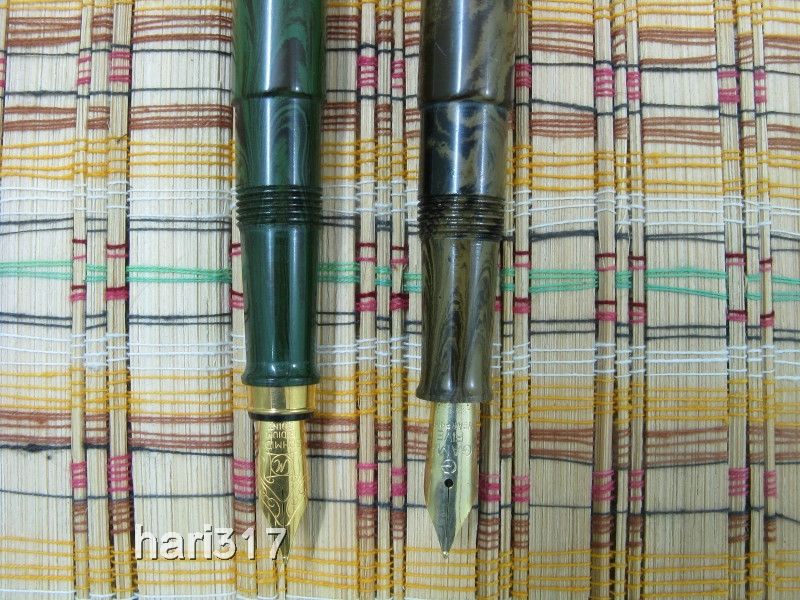 There is not enough space in the section as well as the barrel to accept a converter. I am using the modified pen in ED mode with Pelikan black ink. It is my sole pen at work today.
Gem have priced this pen very attractively (I purchased from owner of asapens). In my view, it represents a very good value for money, beautiful ebonite pen, despite some shortcomings like a slightly less springy pocket clip and the lack of an inner cap (whether it has any detriment on performance remains to be seen, I have only just begun to use the pen).
Cheers!
Hari