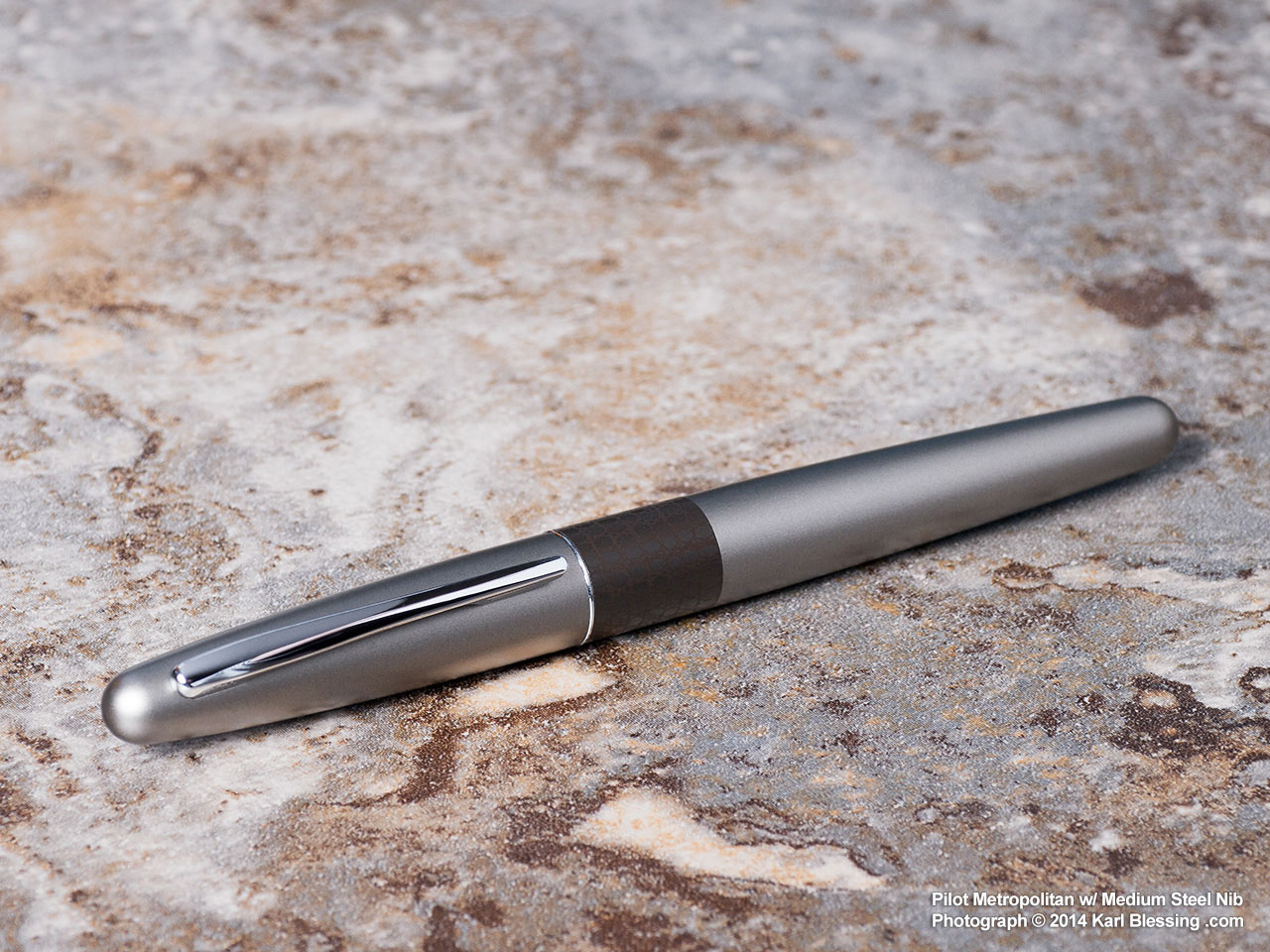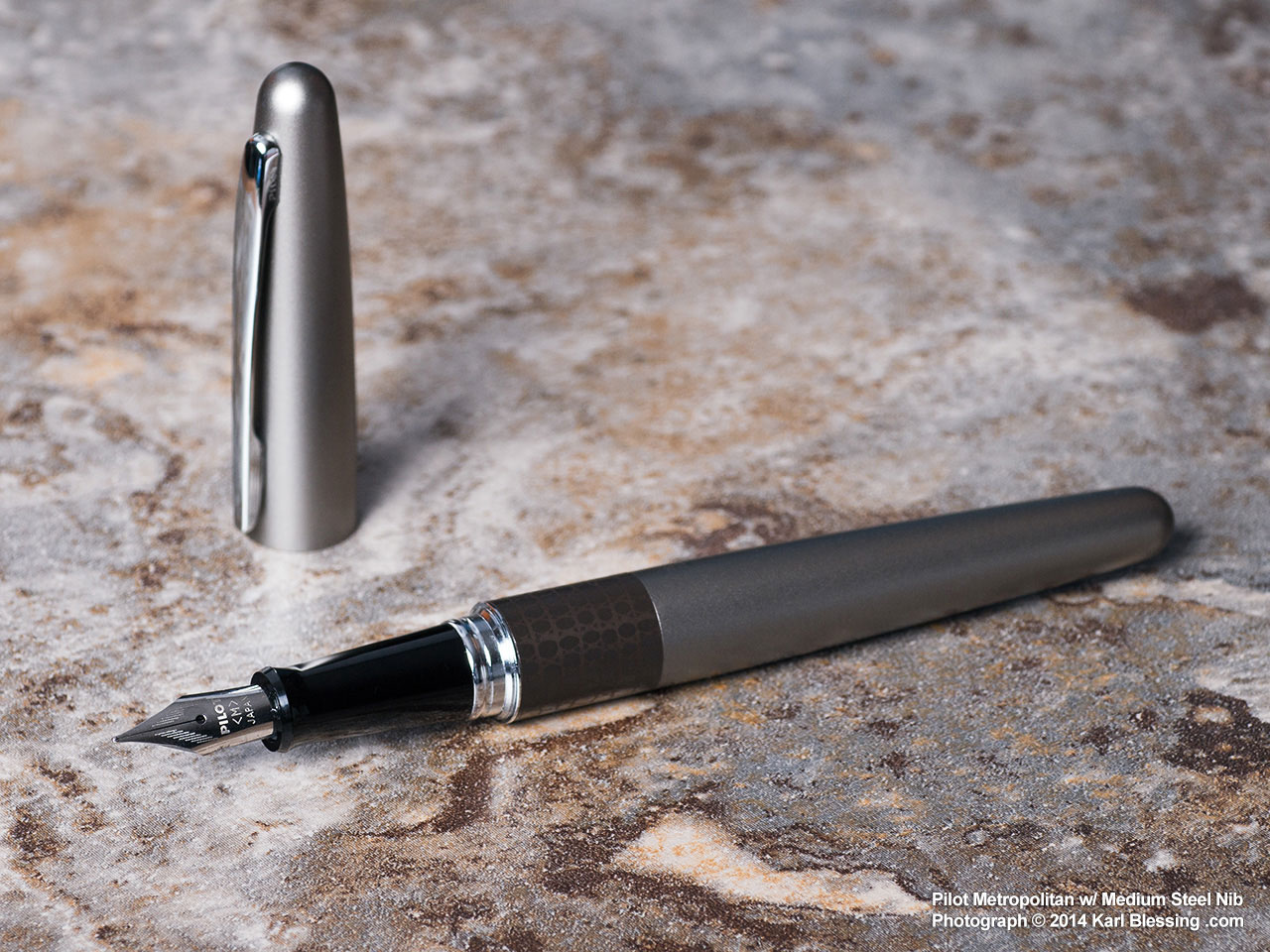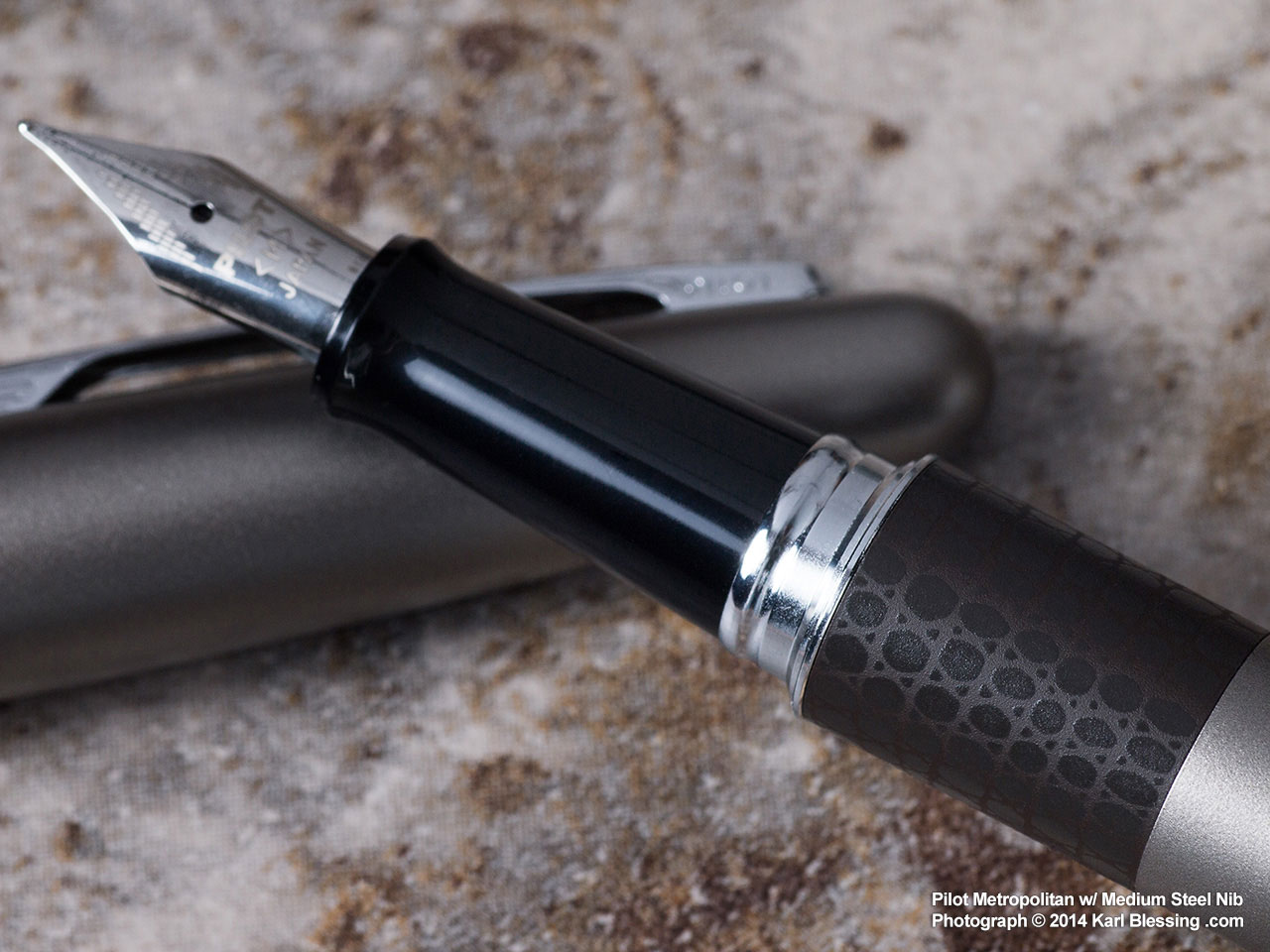 Got this earlier today (or well... yesterday), the original goal was to get a 78G (which I already got) with a Broad Stub, then get a Pilot Metro and then swap the nib... But I'm actually liking the medium that comes with it, just a tiny bit smoother than the medium that comes with the 78G (both seem to have identical line thickness). The nib is a little on the soft side so it's pretty comfortable to write with. 
The matte body is rather comfortable and doesn't leave traces of fingerprints and such. 
The 'leather' doesn't have a texture like leather, it's kind of has that flat feedback when you rub it, but the pattern itself is basically an extremely subtle emboss where the lines are, probably a little more subtle than the ridge you'd feel in between that band and the rest of the barrel (it's not perfectly flush, but rather a very tiny ridge detail can be felt).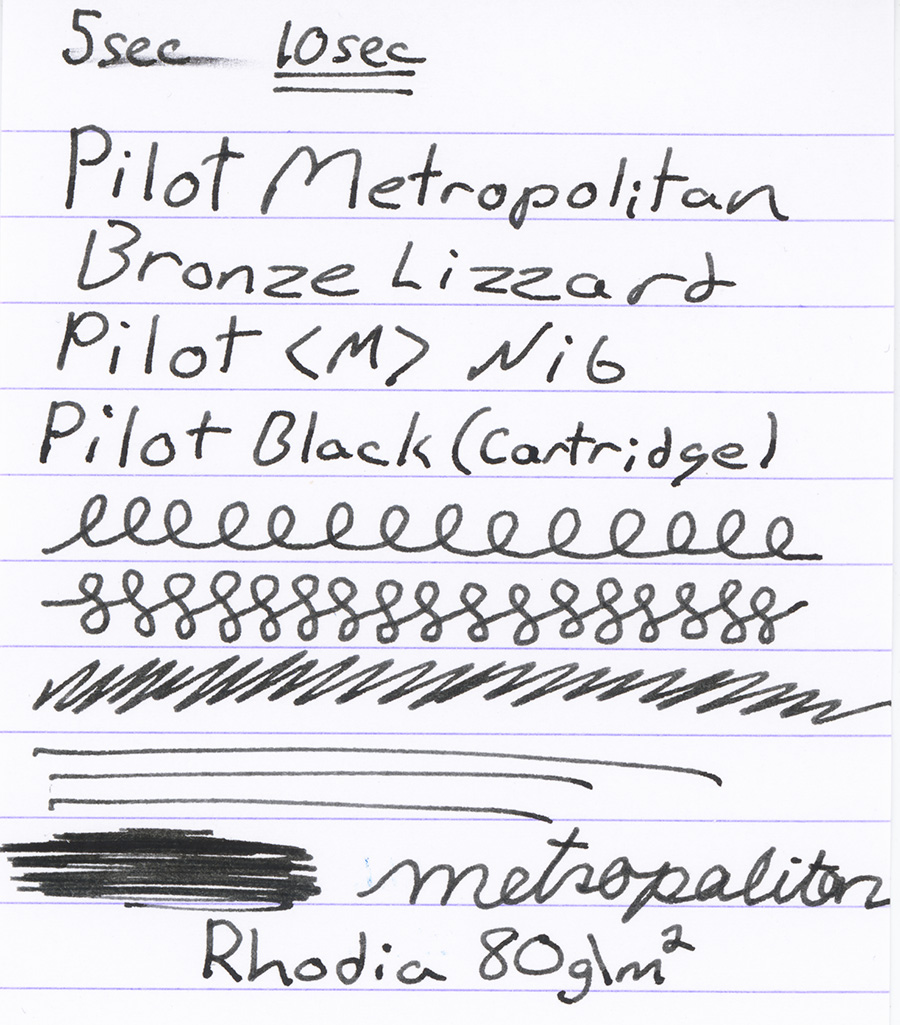 My only annoyance is the cap, has a habit of slipping right off the end when posting it, and I've already dropped the cap like 4 times today from it slipping out of my hands, either bouncing around off the desk or floor.
Should have my CON-50 converter sometimes Friday.  
To confirm what someone else was saying, yes, you can interchange the nib, feed and section between the Metropolitan and 78G (though the metro doesn't look that great with a Green or Teal section
)
Edited by KBeezie, 18 April 2014 - 09:45.