At a thrift store...
These.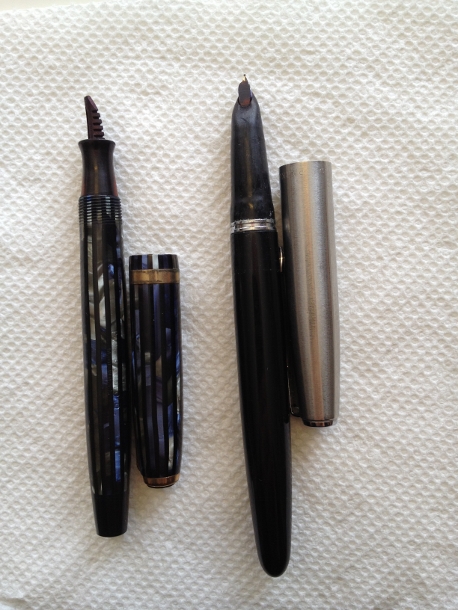 What can you tell me about them, other 'n' the fact that the Duofold Jr. lacks a nib and the other one (unsure what model) looks like the feed doesn't really match up...maybe even the entire section....
Thanks. I really know very little about Parker, though I have another older Duofold Jr. awaiting restoration, and a Frontier I use now and then.