Gama is the house brand of the Gem and Co, an exclusive pens store in Parrys corner, Chennai. South India. You can read more about the shop here: link.
Gamas are typically short, thick pens. My grandpa and particularly my uncle had told me about the gundu (Tamil word for fat) Gama pena when I used to pester them with questions about the pens that they used in their days...
I think the name Gama has also come from the common word for strong, after the undefeated Indian wrestler Gama Pehelwan. link
The pen in the review is called the Supreme and its construction befits the name Gama. It is a very big and strong pen and is very well engineered IMO.
Available in two colors: Green, brown Ripple: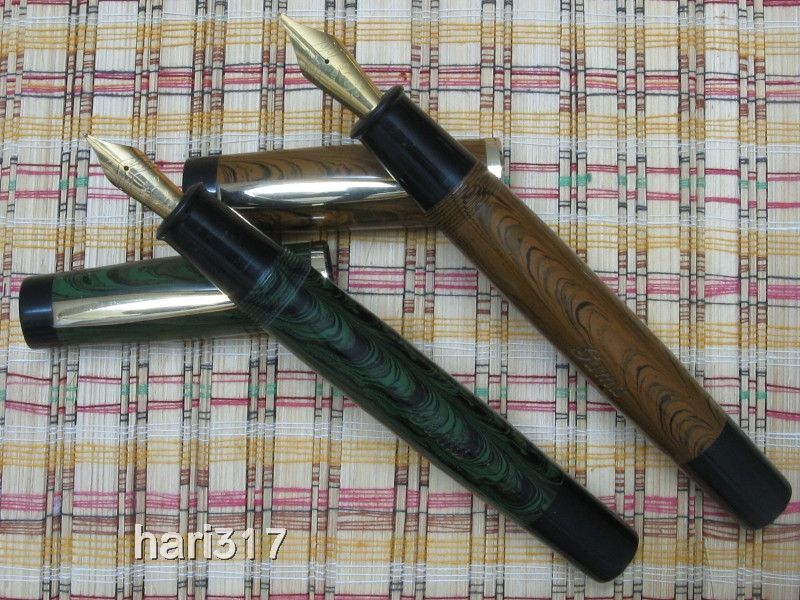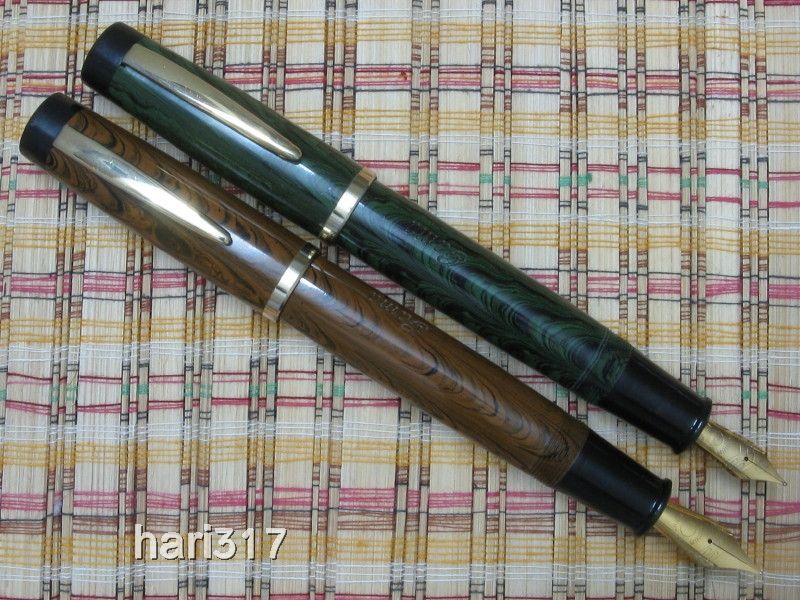 ED pen: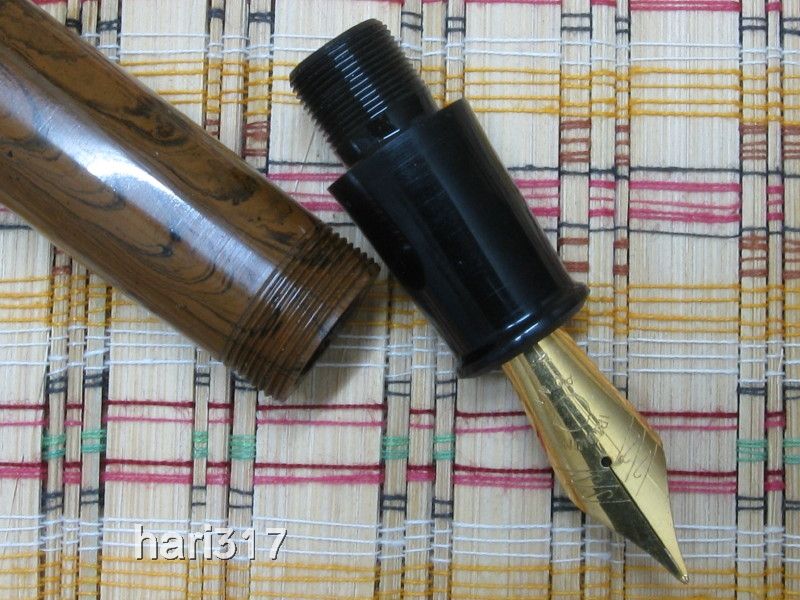 Well made in-situ inner cap: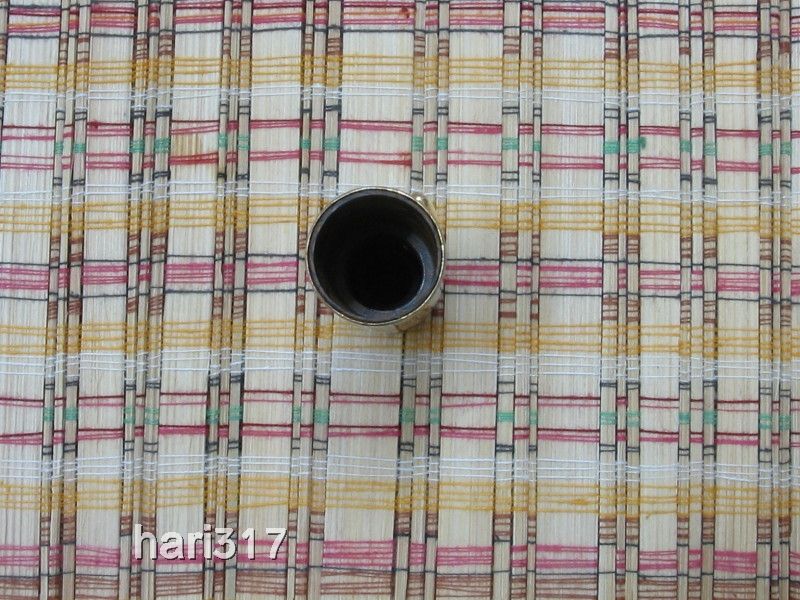 Thick construction for long life:
Barrel walls: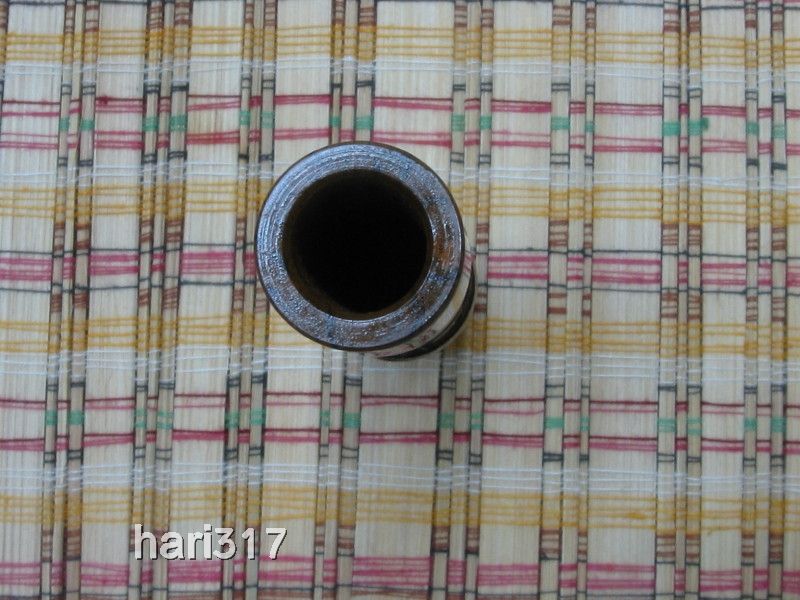 Section walls:
The names are deep engraved on the barrel, perhaps by using old pantographic machines...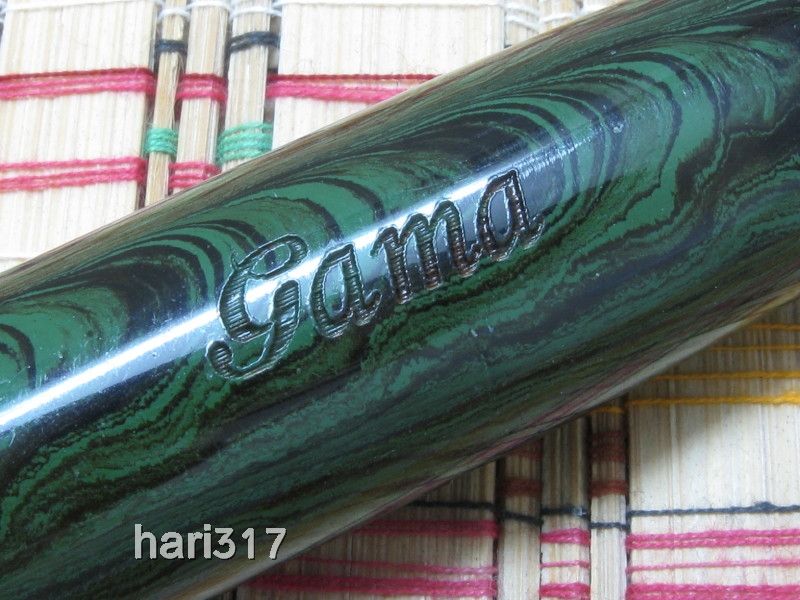 The pen comes with a Standard Indian no 10 (35mm) IPG nib, I switched the nibs out with my favorites, Indian no 10 on one and Indian no 12(40mm) on the other.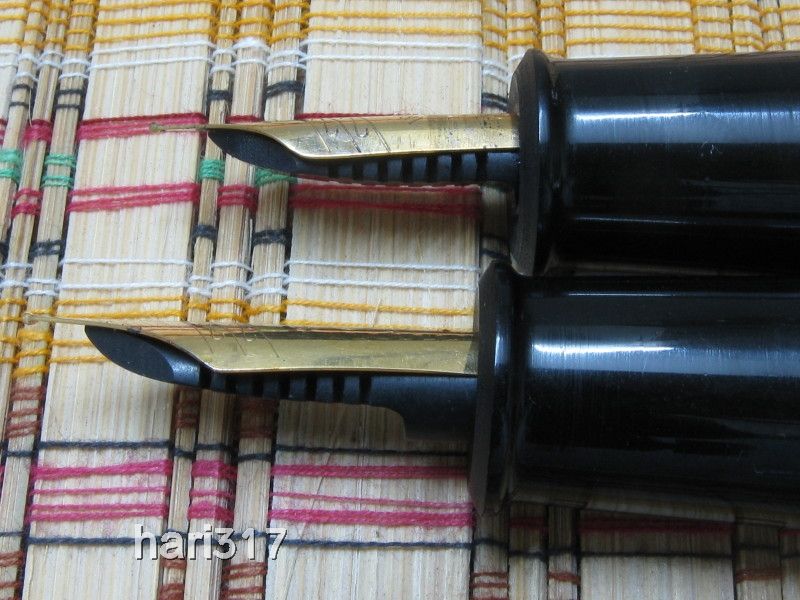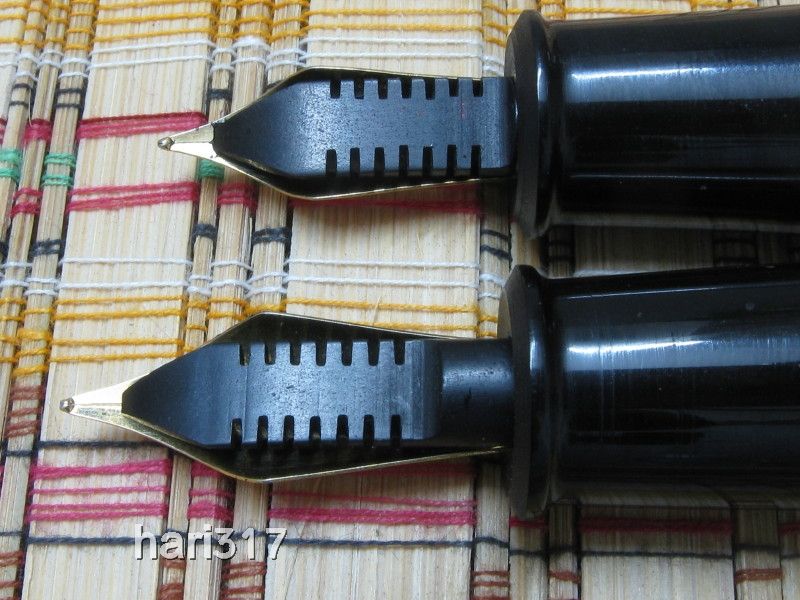 Some comparison of the Supreme with other Indians and one German in the stable:
L-R: Brahmam, Deccan White MP, Gama, Gama, the puny 149.
With some foreign heavyweights: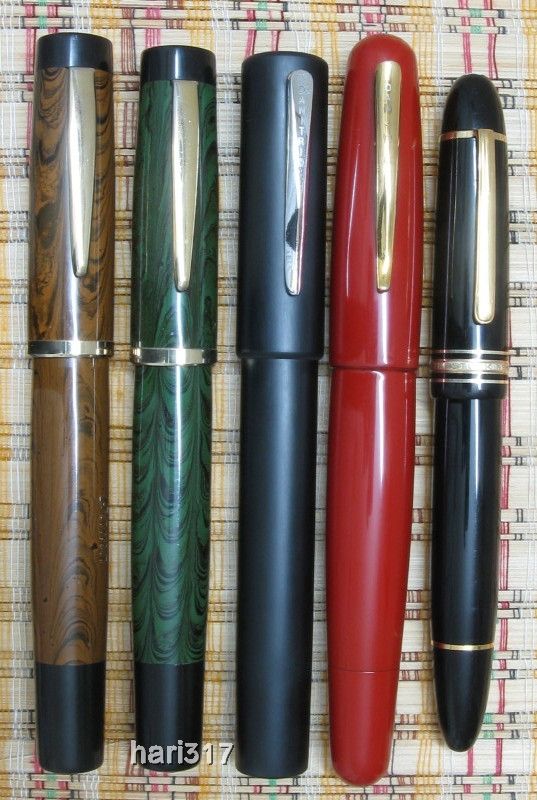 L-R: Gama, Gama, DT Sho Genkai, DT Mikado and the 149.
I know, this pic makes the 149 seem like a 144.
The writing:
The pen is very well balanced, i have used it for fast jotting during review meetings as well as extended writing over the last week. It has performed really well for me.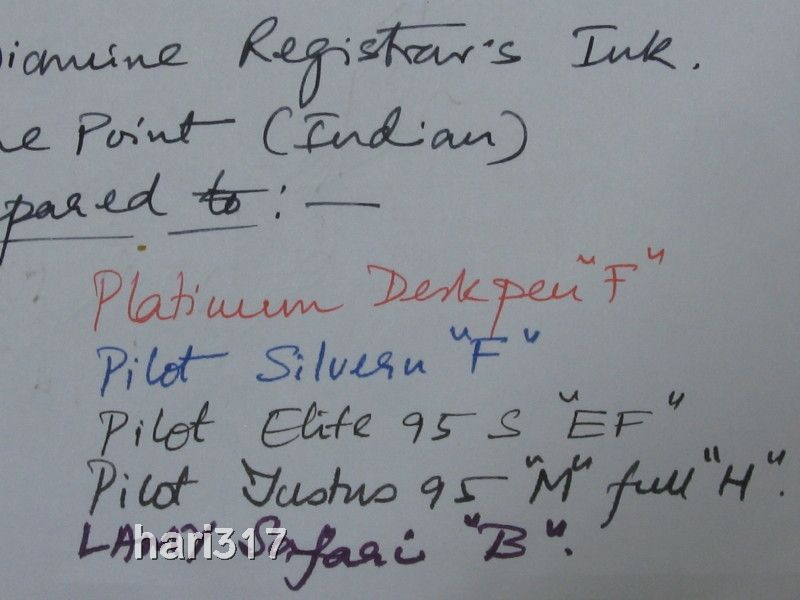 Dimensions:
Capped: 158mm
Open: 148mm
Posted: 180mm
Cap Dia: 19mm
Barrel Dia: 17.5mm
Section Length: 22mm
Section dia: 15.5mm tapers to 13.4mm
Nib exposed length with the stock no 10 IPG: 22.3mm
These are fully handmade pens and I have observed some piece to piece dimension variations.
Cost, and most important answer to the question which most of you ask me, where to buy this from:
The pen is sold by Gem at a very reasonable price considering the workmanship, materials and the size. If you cannot visit Gem and co personally, Chennai based ASAPENS (link1 link2) are doing an excellent service of making Indian brands available at Indian prices widely. My several transactions with them have been flawless. NAYY.
I hope you enjoyed this review.
Cheers!
Hari
Edited by hari317, 13 October 2013 - 12:22.