After I had tried out the Pilot Desk pens and was wowed by their performance, but frustrated by the lack of matching desk bases for the lovely pens, I decided to find out what the Pilot competitors in Japan had to offer. I turned to Platinum and saw from their Japanese website that they had a good variety of desk pens and best of all, a wide variety of matching desk bases on offer. Ranging from heavy marble bases to the lightweight(and cheaper!) acrylic and resin bases.
I decided to go for the gold nibbed KDP-3000A series pens and the Resin two tulip DPD-1500E desk base.
This review covers the following model nos:
KDP-3000A #1 in Black with F 14k nib.
KDP-3000A #10 in Red with F 14k nib.
DPD-1500E two pen desk base in Resin.
The widest nib available in the KDP-3000A series is the F nib!! They do have some models with the steel M nib but the MOQ packing quantity was 10 pieces so the choice was automatically limited.
When I ordered the items from the dealer, I was advised that it might happen that both the tulips are black when delivered since Platinum had discontinued the one red and one black tulip production. I said, OK.
Anyway, between my order and today, the one week Japanese holiday came in between, so the items were shipped only after that and today I have received the items in hand. Here is my review documenting these models.
The desk base first:
Very simple packing: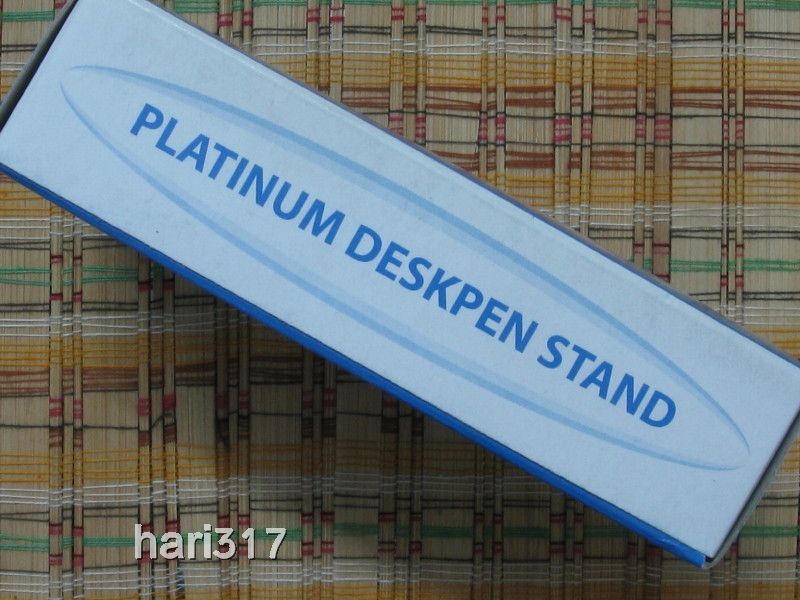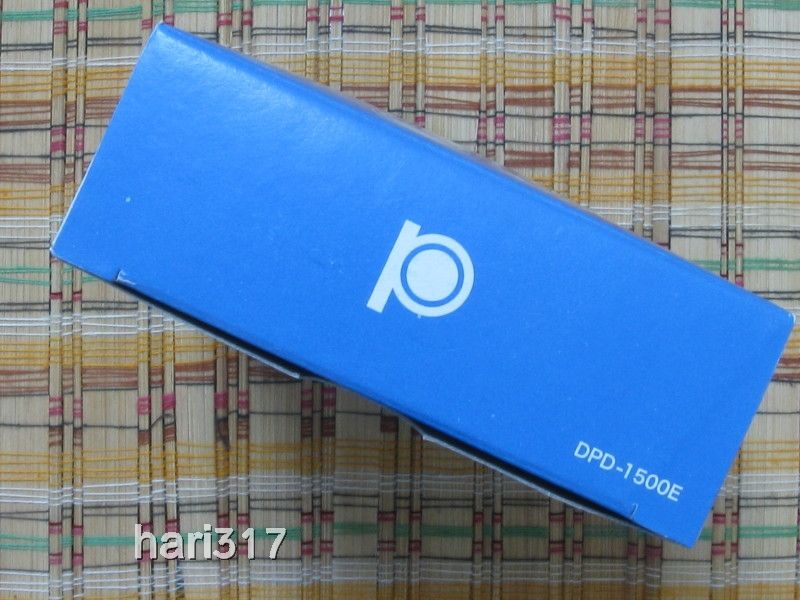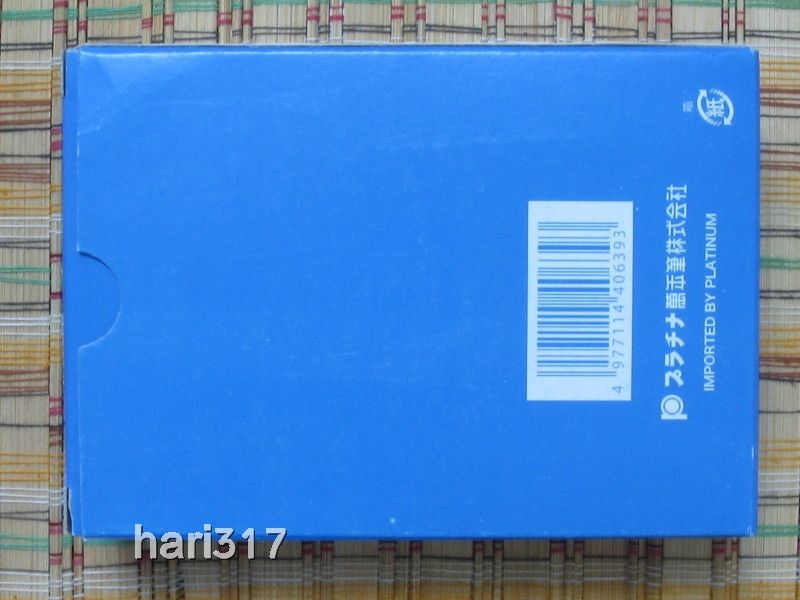 Removed from the box:
Glad to see that I was able to get the one red and one black tulip to match with the ordered pens.
The pens in a simple cardboard shipping box: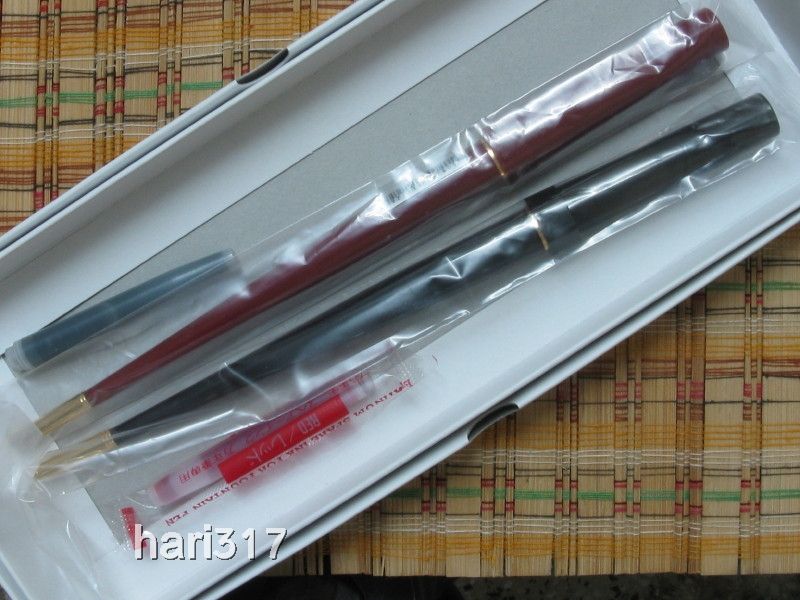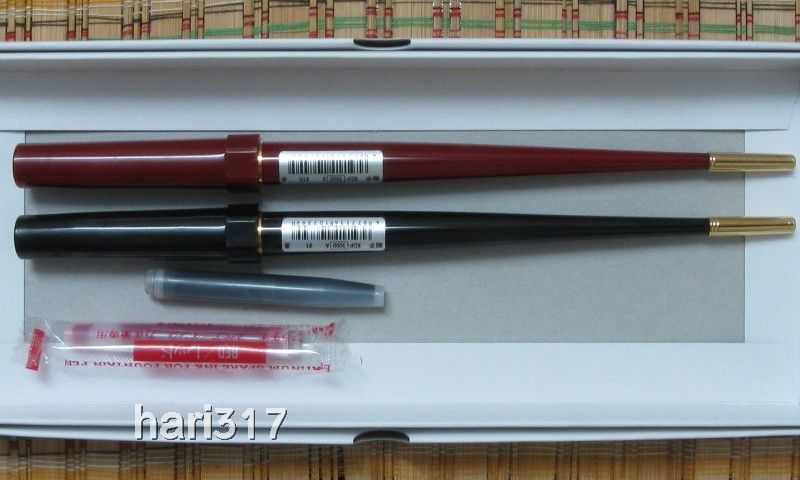 No converter was supplied, but matching colour cartridges were provided.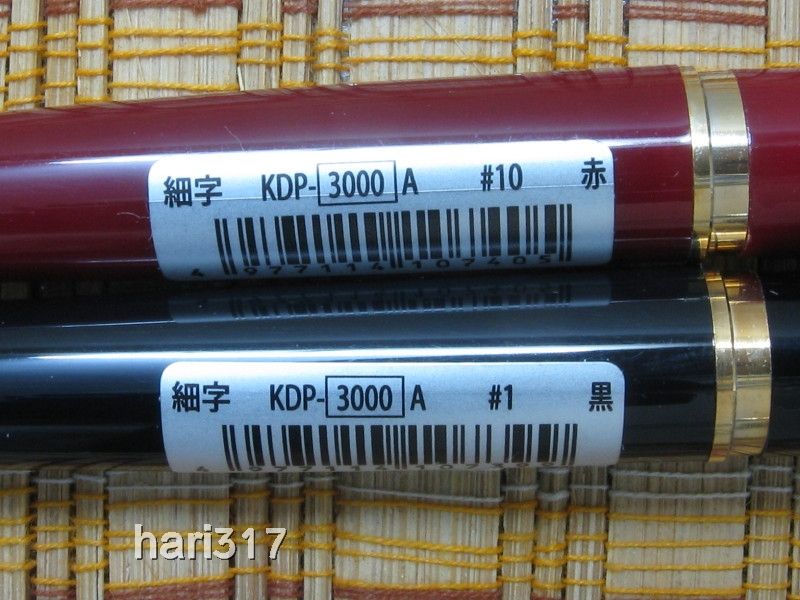 Opened:
Golden Tails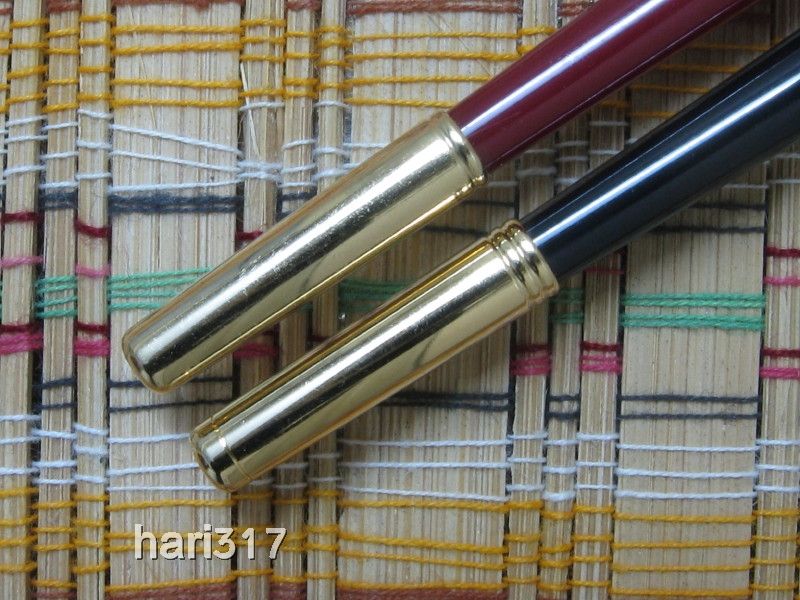 The 14k Nibs: pretty standard, nicely done: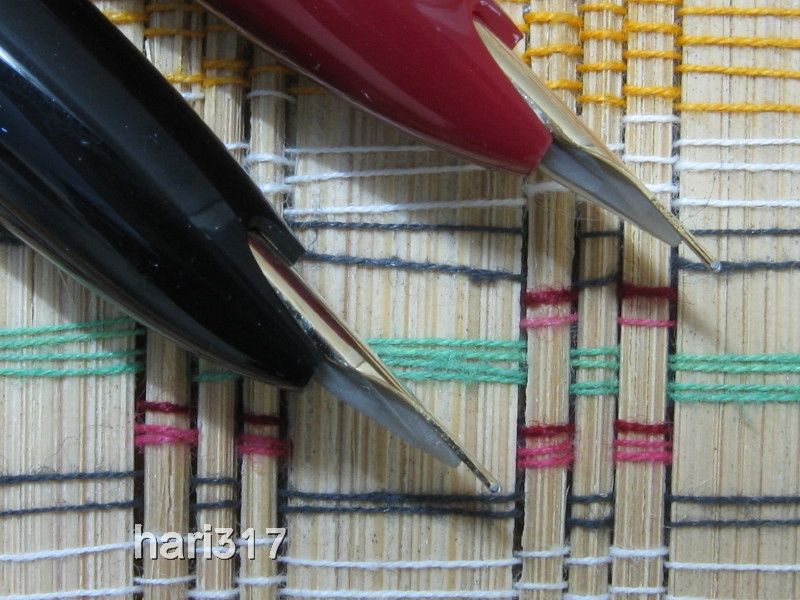 Translucent feeds: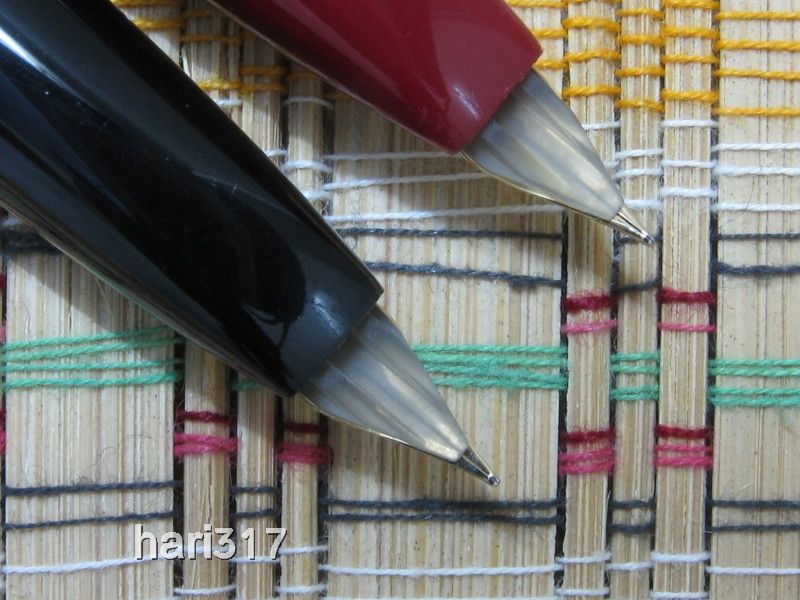 Metallic threads!!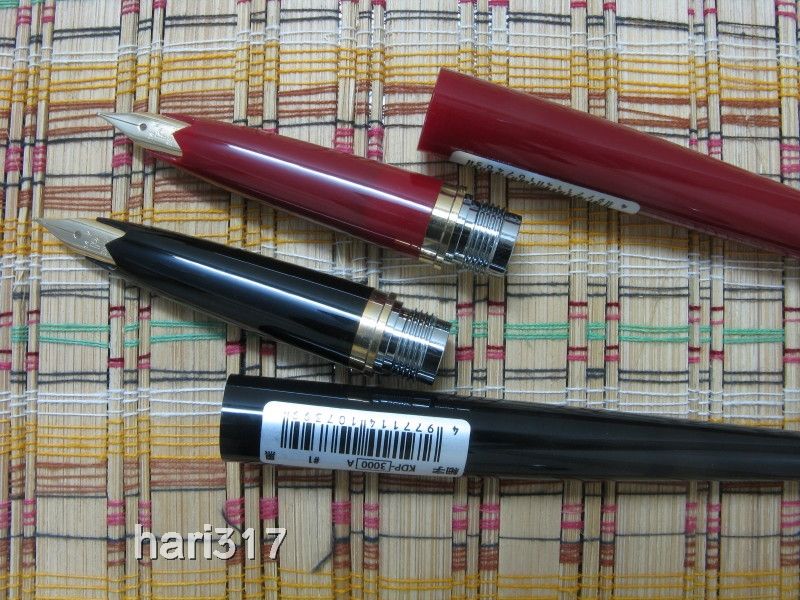 The base with the Platinum pens:
The tulips are quite well made. They are fitted with spring loaded inner caps: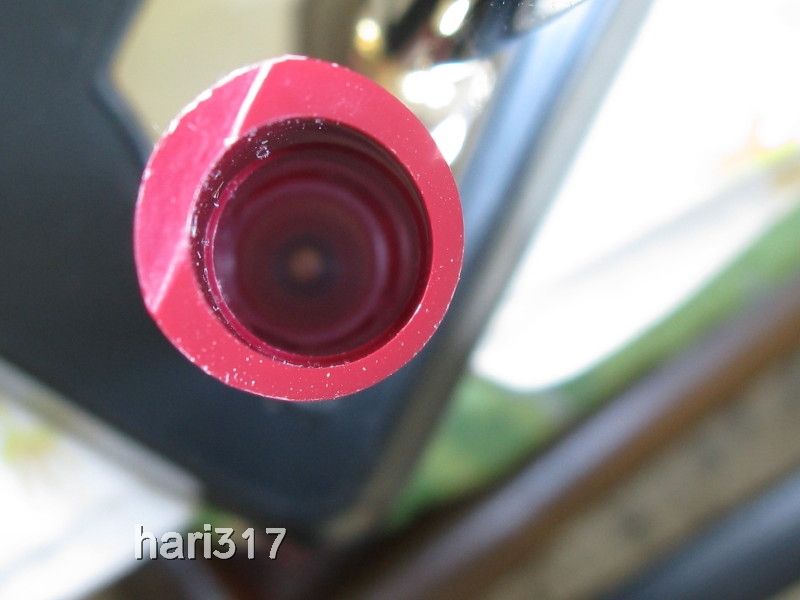 The best part, the Pilot desk pens fit in the Platinum tulips perfectly!!! see
I am very happy to have discovered this.
In fact, now the desk stand sits on my desk carrying a Pilot DP-500 and a red Platinum F nib loaded with the red cartridge, the Platinum red color is also quite pinky bright!! nice color and the F point is typical Platinum, perfect!!
Cost:
That is the best part with these JDM (Japan domestic market) goodies. The pens cost me only approx 30USD each(yes, for a brand new fountain pen with a solid 14K gold nib) and the desk base came to just around 23USD. 
I hope the review is of some help to others considering these lovely goodies.
Cheers!
Hari
Edited by hari317, 26 August 2013 - 18:40.