Around 2005 or so, I had first noticed the Pilot desk pen lineup on the online Pilot Catalog, the prices were good but the problem was availability. No one on ebay carried them. Recently, I established a good rapport with a Japan based Pilot dealer and I was able to order these pens. This review is my attempt to document the top and middle pens of the Pilot deskpen range.
This review covers the Models:
DP-500-B-M and
DPN-200-R-M
The DP-500 is the top of the line model available in Black or Red resin with 14K gold nib in EF/F/M. The DPN-200 is the next model with an inset GP steel nib(EF/F/M) and a golden tail piece. Surprisingly Pilot does not offer desk bases for these pens(their desk bases are only for ball points), I think it will be a project for me to get it made.
Even the gold nibbed pen is priced at just 5250JPY msrp which works out to just 53USD by today's exchange rates, a terrific bargain, IMO.
Onto the pens. Commensurate with the asking price, the pens come packaged in a thin cardboard box.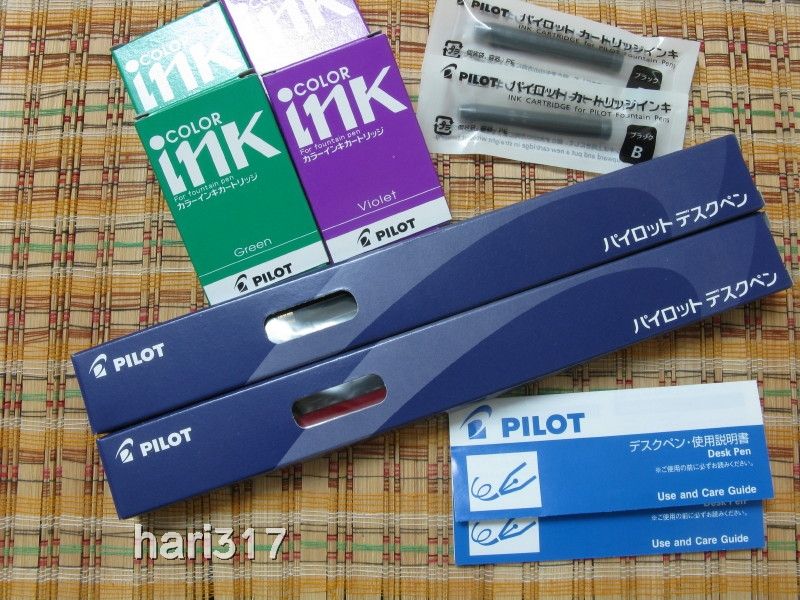 Some instructions in Japanese: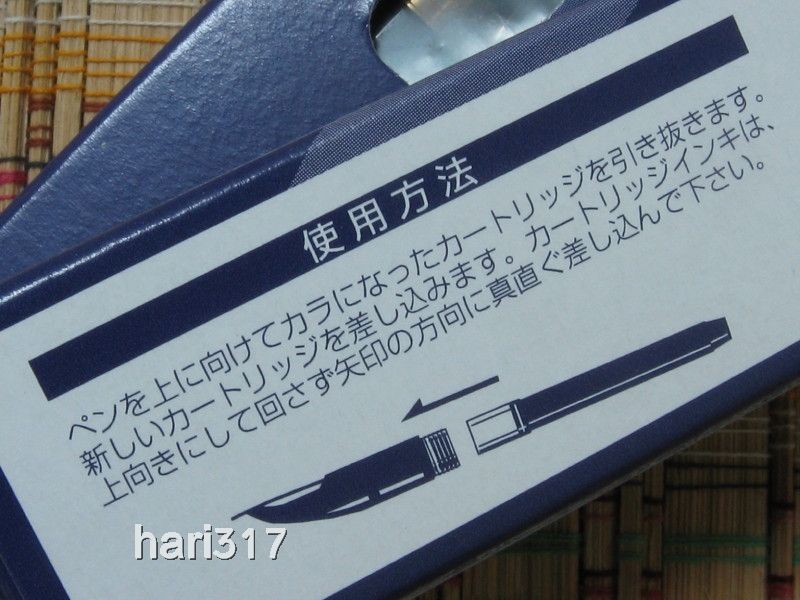 The sealed pens:
Liberated: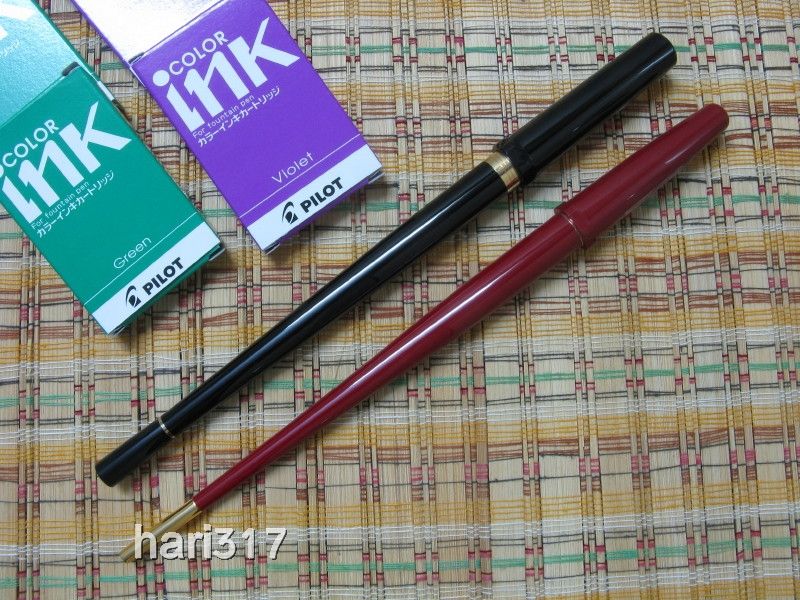 The stickers: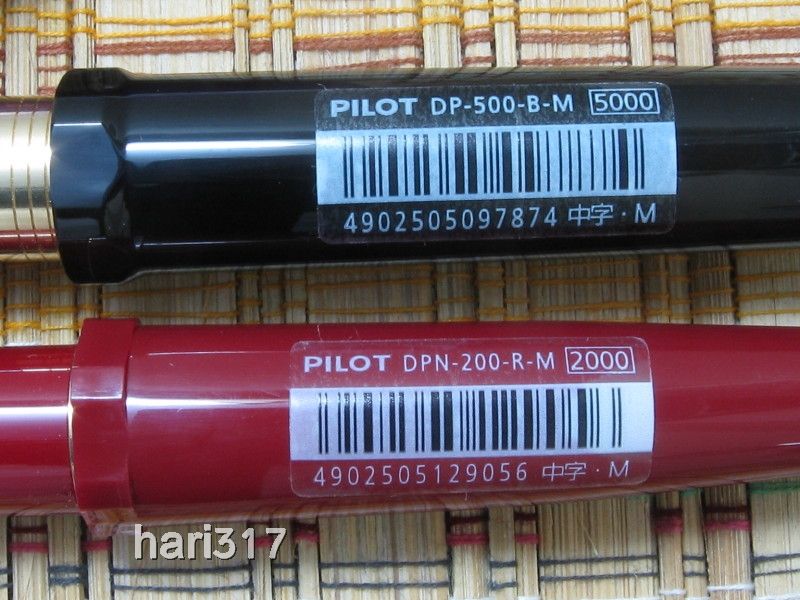 Opened: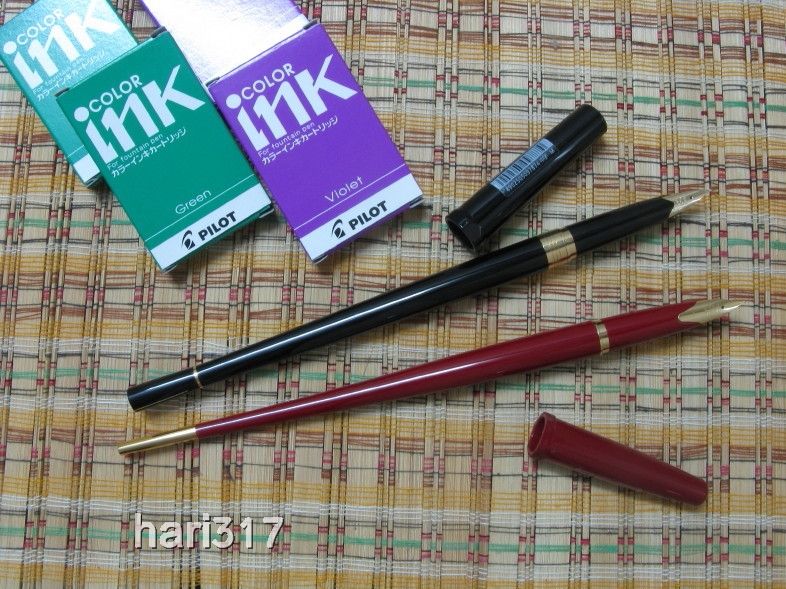 Nibs closeup: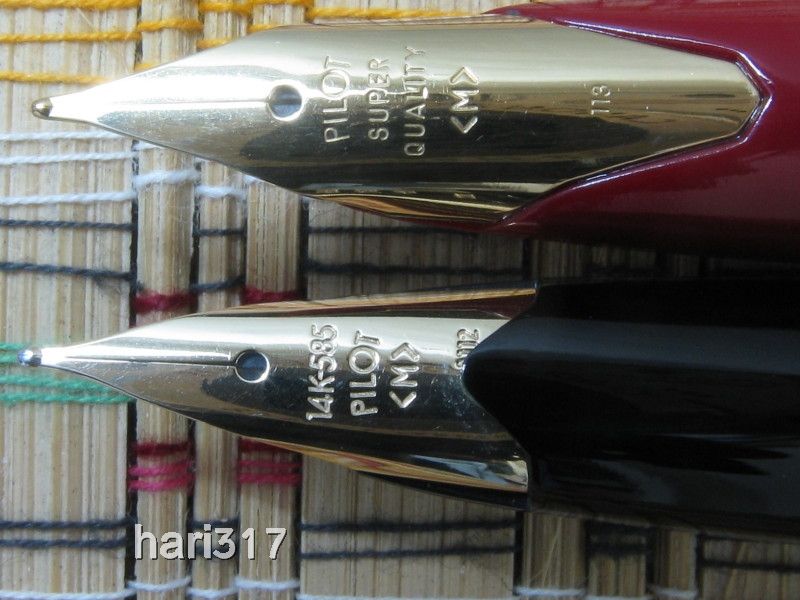 The nib of the DPN-200 is identical to the one found on the Elite 95S except that the DPN-200 has a GP steel nib, this is the first time that I have seen a steel inset nib on a Pilot.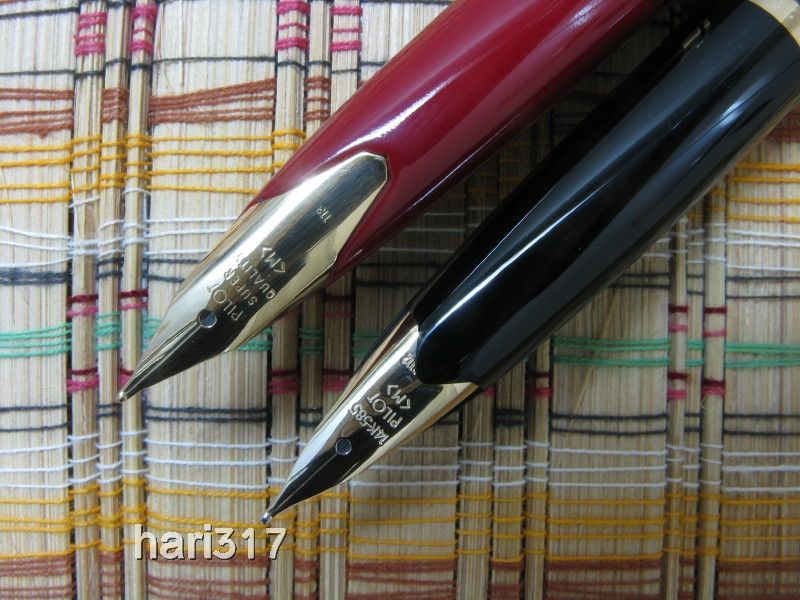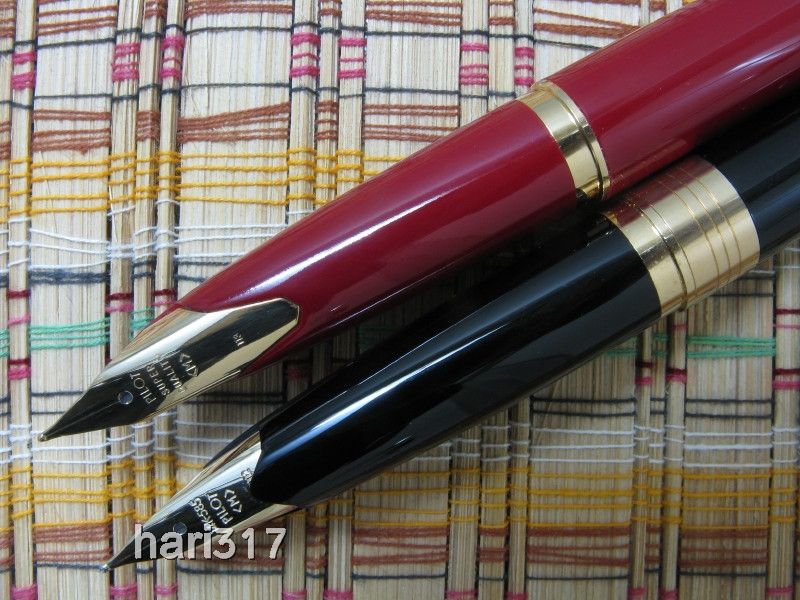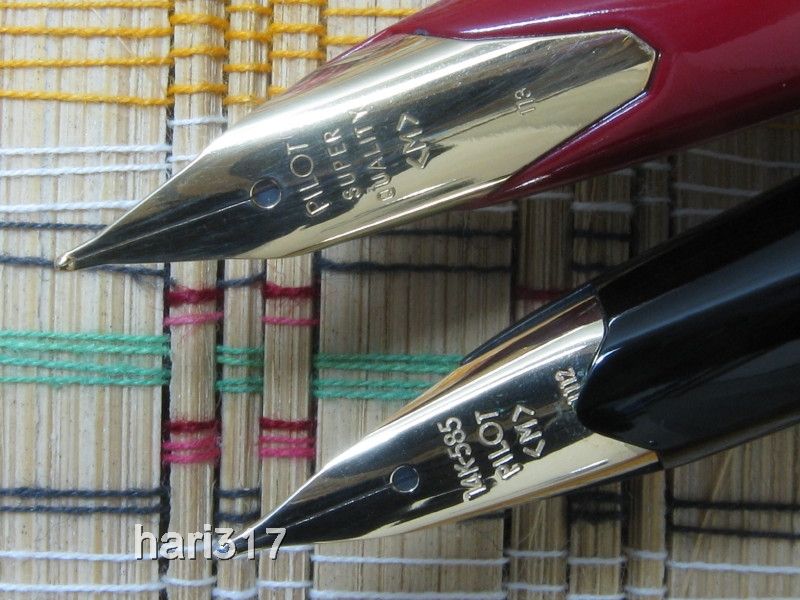 Side view:
Feeders: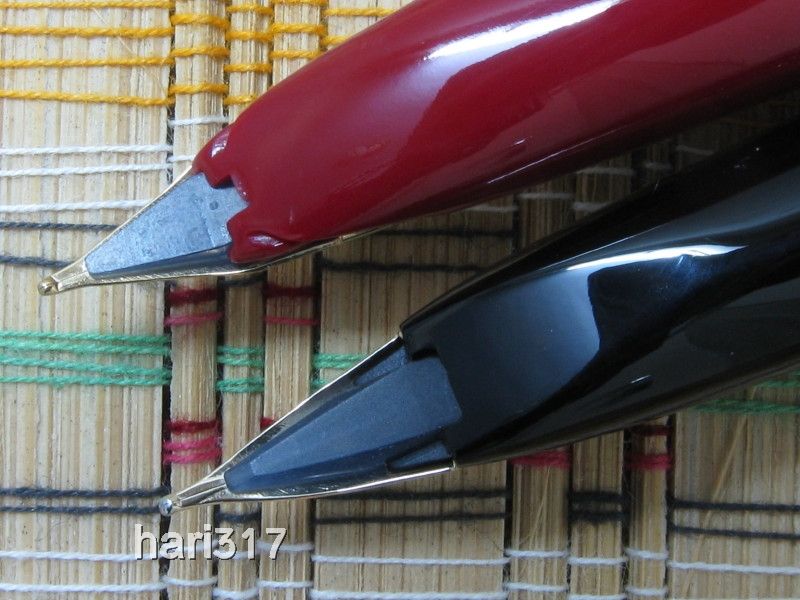 Pens opened:
The upscale DP-500 has metal section threads.
Cap Lips: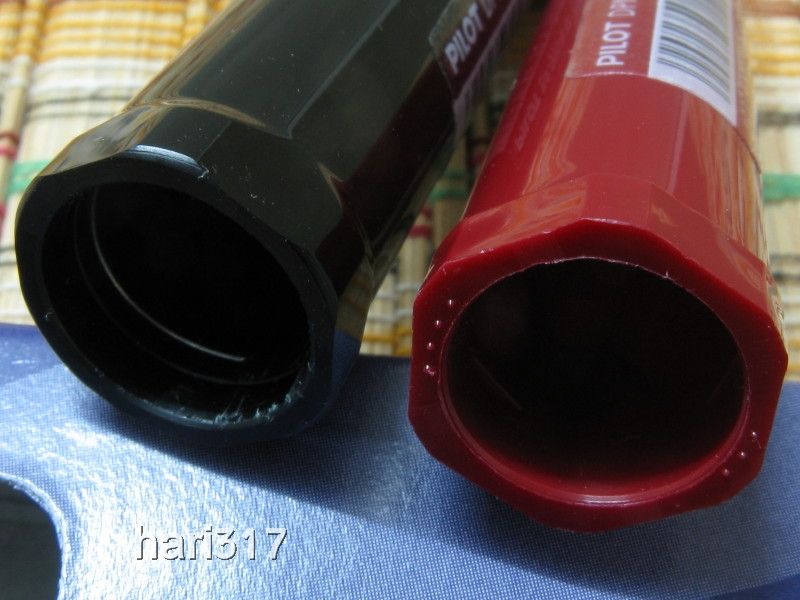 The caps have hexagonal facets on the lip to prevent roll off the desk. the DP-500 has a metallic section clutch inside the cap, the DPN-200 makes do with plastic moulding.  The DP-500 caps and uncaps very smoothly.
Cap tops:
The Desk pen instruction leaflet: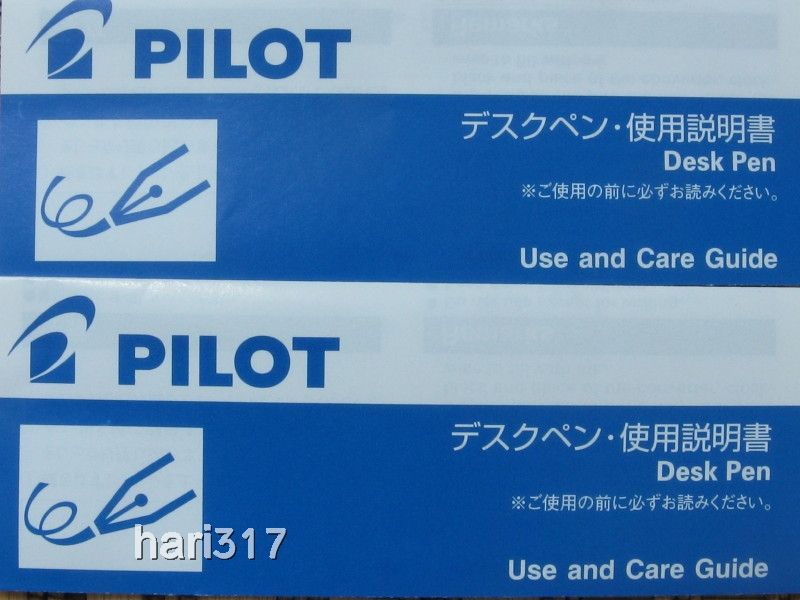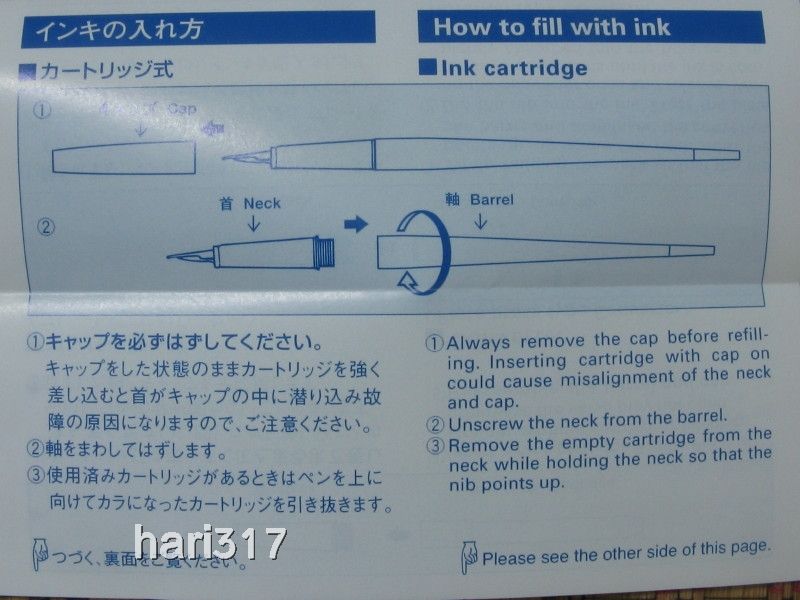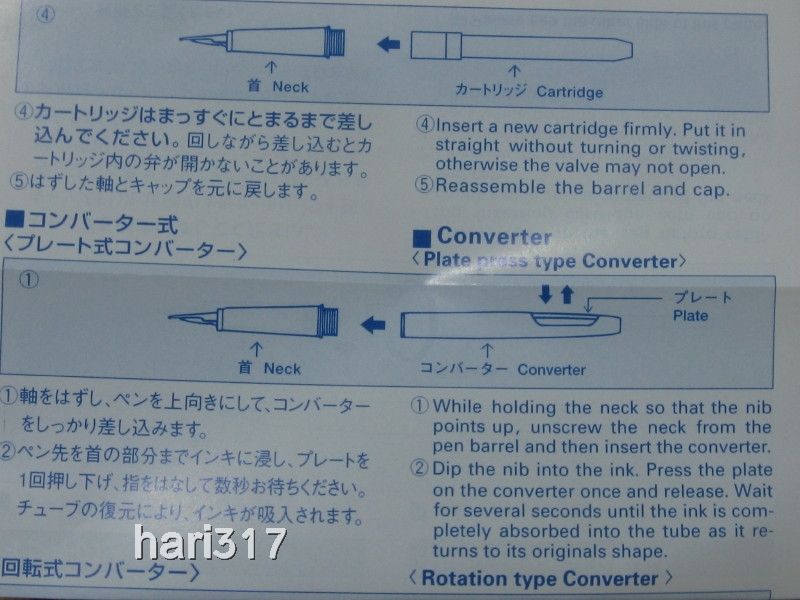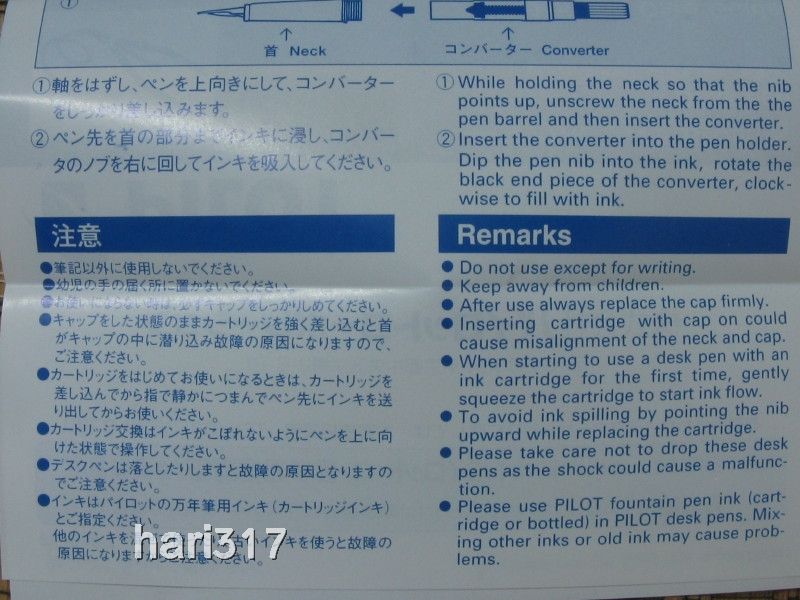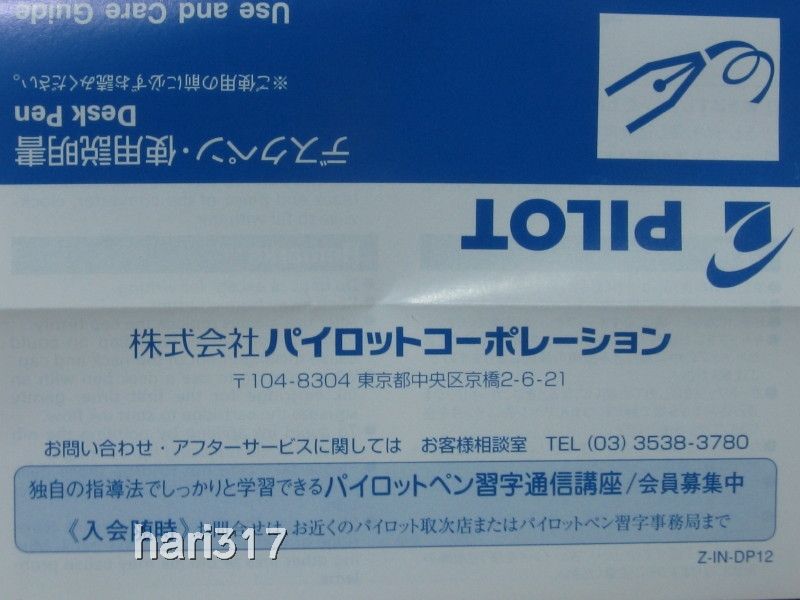 Ergonomics:
The pens are approximately 8 inches capped and slightly less when opened. The pens look really classy in hand and I liked the red inset nib one (i love their inset nibs) with my wife choosing the Black one for her use. I plan to buy the other color counterparts too. If only pilot sold desk bases for these pens, my joy would have been complete. 
Cheers!
Hari