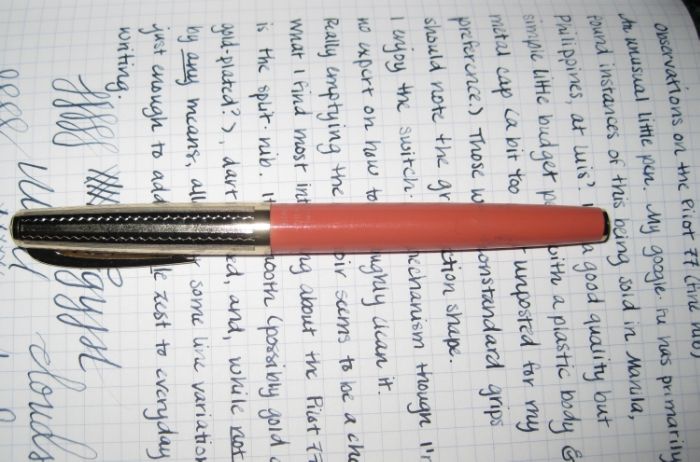 Thought I'd post some observations on the Pilot 77. Like others here, I purchased mine NOS at Luis Store. (Side note: it's my first foray into older pens. It was scintillating.)
Just below the cap are engraved these three lines: NAMARCO//PILOT 77//MADE IN JAPAN. On the cap and the nib are engraved PILOT.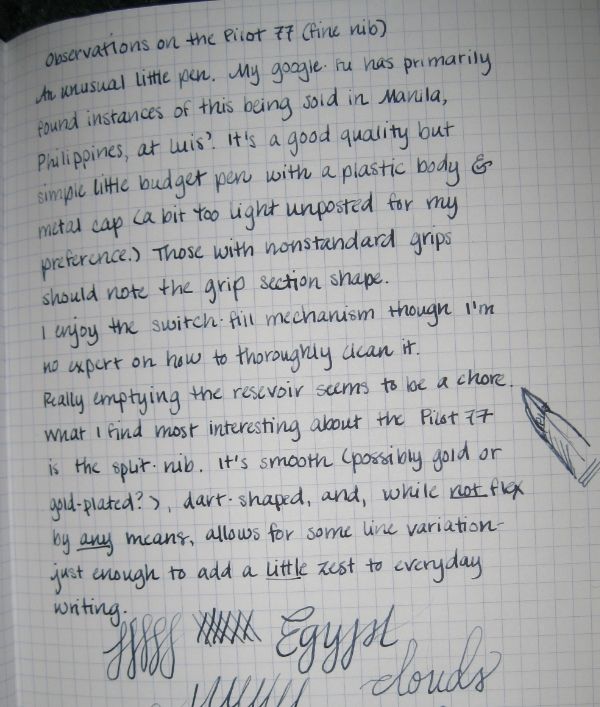 It's really more of a good workhorse pen than one for high flourish, as you can see--you're not going to get really thick lines. The nib feels resilient and a bit springy--definitely my favorite feature of the pen, along with its slim body (I have small hands and prefer svelte pens) and early 1960's color scheme. The shape of the nib, however, makes it prone to nib creep or at least ink collecting in the crevices. Here's a close-up: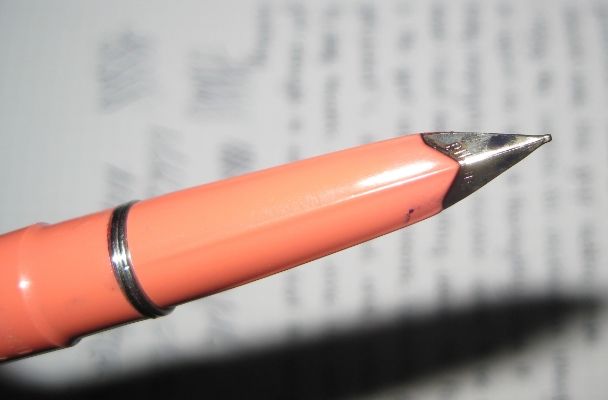 And here's a fuzzy picture alongside some more widely syndicated budget pens, the Pilot 78G and the Lamy Al-Star, for comparisons' sake.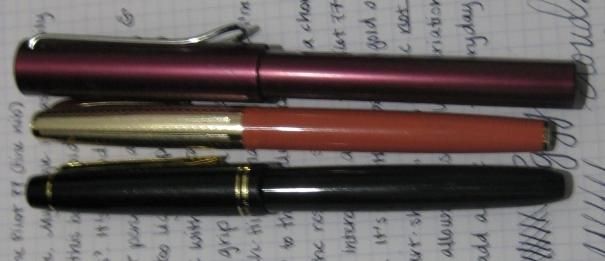 Hope you liked this brief look at one of my favorite writers!