Registration on the Fountain Pen Network
Dearest Visitor of the little Fountain Pen Nut house on the digital prairie,
Due to the enormous influx of spammers, it is no longer possible to handle valditions in the traditional way. For registrations we therefore kindly and respectfully request you to send an email with your request to our especially created email address. This email address is
register at fountainpennetwork dot com
. Please include your desired
user name
, and after validation we will send you a return email containing the validation key, normally wiithin a week.
Thank you very much in advance!
The FPN Admin Team
Hero 50 Review
Started by Iknrepa91452 , Jun 16 2013 00:54
2 replies to this topic
Posted 16 June 2013 - 00:54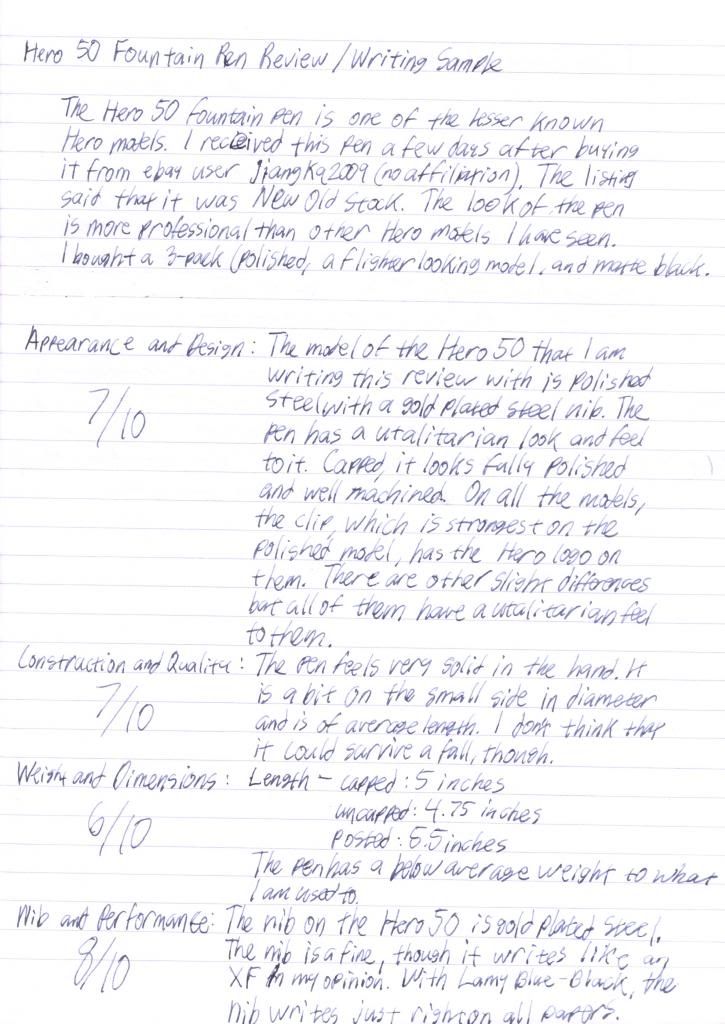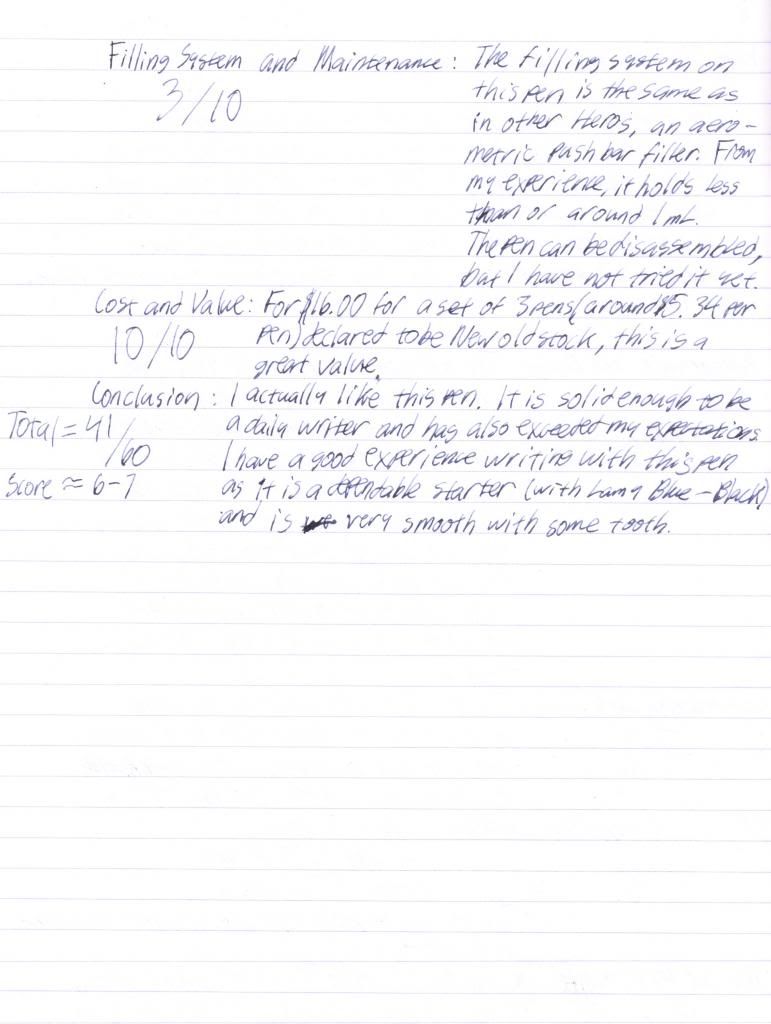 Hero 50 Capped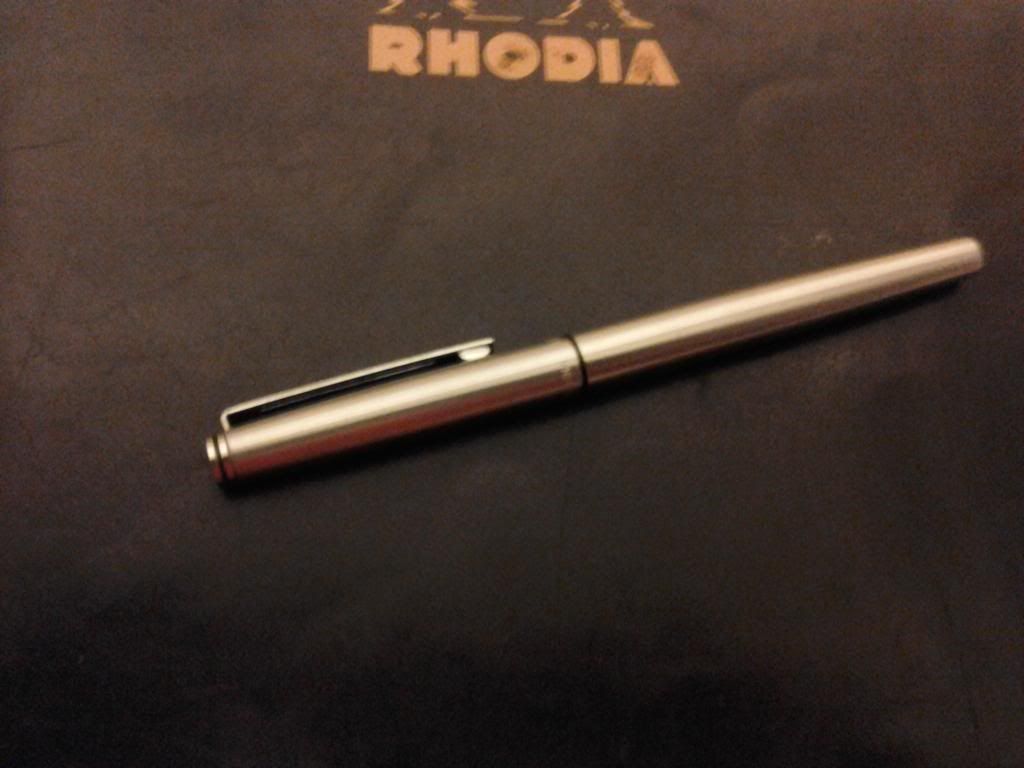 Hero 50 Uncapped/Posted
Hero 50 Set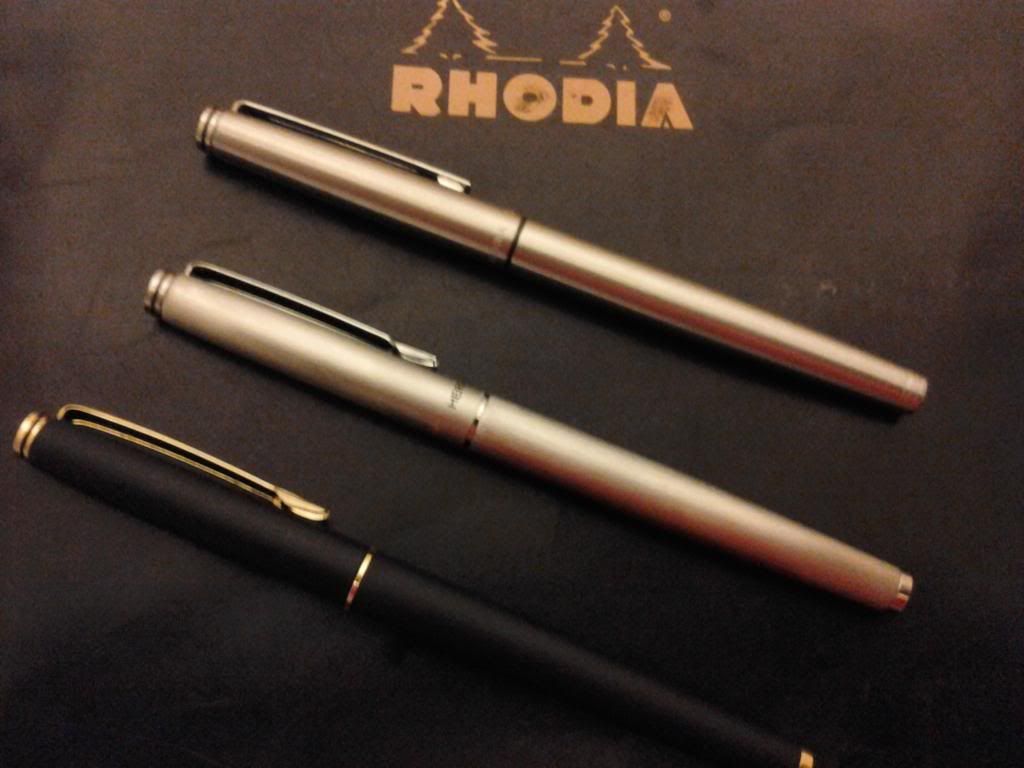 ---
Posted 16 June 2013 - 05:20
the set looks nice, i've seen it on ebay. i hope they write better than my Wing Sung 500 -Hero's sibling. thx for the review!
let me edit this: my WS writes well, but the nib dries very quickly!
Edited by lovemy51, 16 June 2013 - 05:23.
---
Posted 09 November 2013 - 14:12
I have one of these in dark blue from the same source -- $7.50 postpaid in quantities of one.  I find this a very interesting pen.  It looks like some Waterman's I have.  I would describe it as more understated than utilitarian.  Usually Hero copies old Parkers, so this semi-Waterman is unusual.  There are more surprises inside.  The converter looks like it came from a Sheaffer, but the pen actually takes Parker ink cartridges -- most unusual -- a Chinese pen that does not LOOK like a Parker but uses Parker cartridges!  Perhaps that will help with the reported low ink capacity of the converter (though I am surprised at that as it looks larger than most).  Right now it has a cartidge in it that was designed for Lamy pens.  Though that is possible, I don't recommend it as the cartridge is a force fit and the pen has difficulty piercing it. 
Fit and finish on this pen are much better than some cheaper Heros I have seen.  It looks classier to me than some of the more over-the-top Chinese pens that look expensive from afar but very chintzy up close.  Like most of the extra-fine Hero nibs, I find this one too scratchy for normal writing. 
---
---