Thanks to a generous tip off by bphollin backchannel on FPGeeks, I was recently able to acquire the coveted Lamy limited Edition 2000 at a superb price. I already had the 2000M that released in 2012. The differences though subtle, were remarkable so I thought it fit to document them with the aid of some pictures.
For detailed information about the Lamy2000 and its evolution variants etc, pls refer to bphollin's excellent article posted both here on FPN and in the Lamy forum of FP geeks.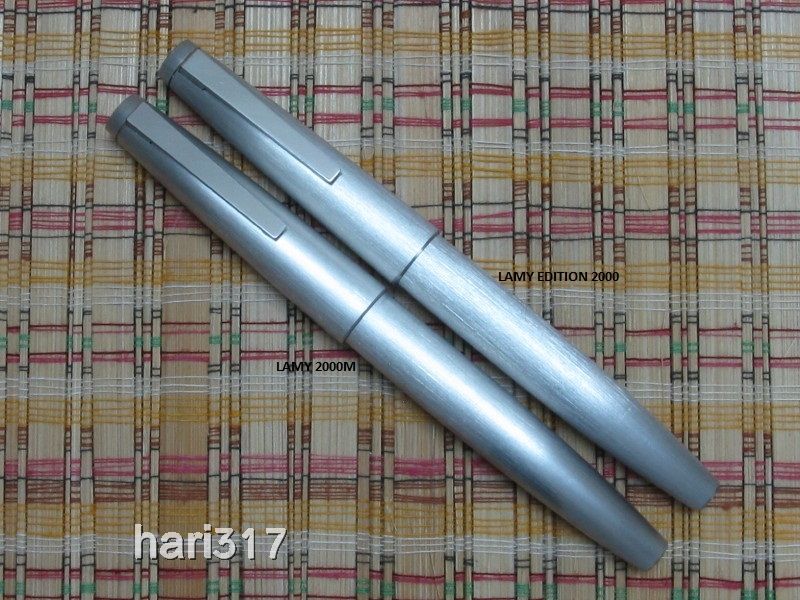 The Edition 2000 has a deeper brushed finish and the color is brighter.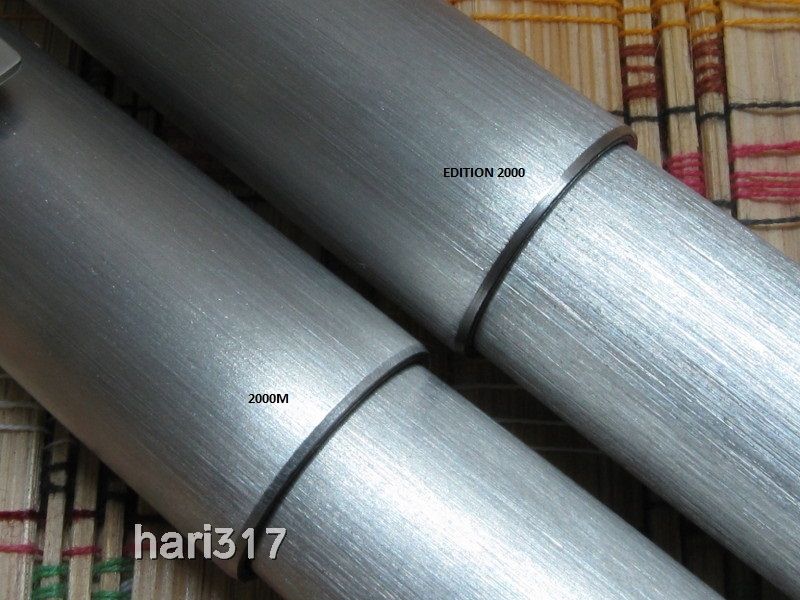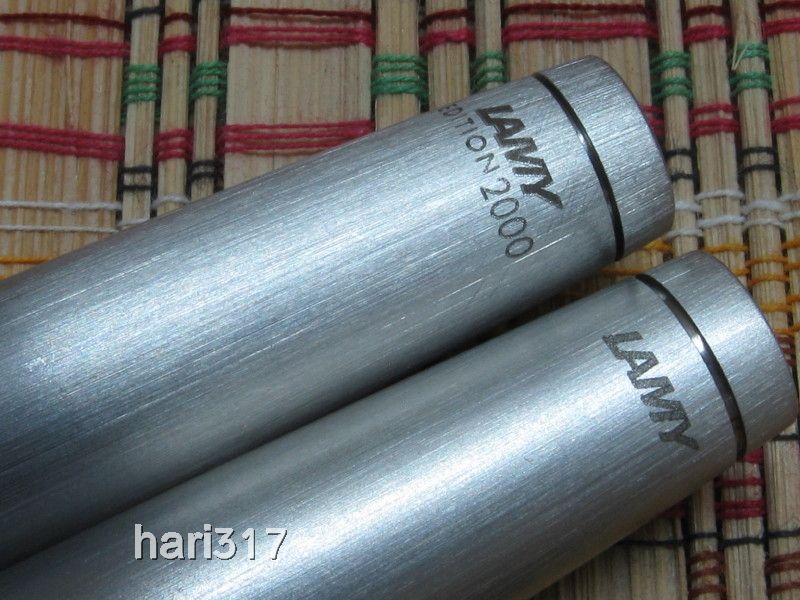 Cap top finishing: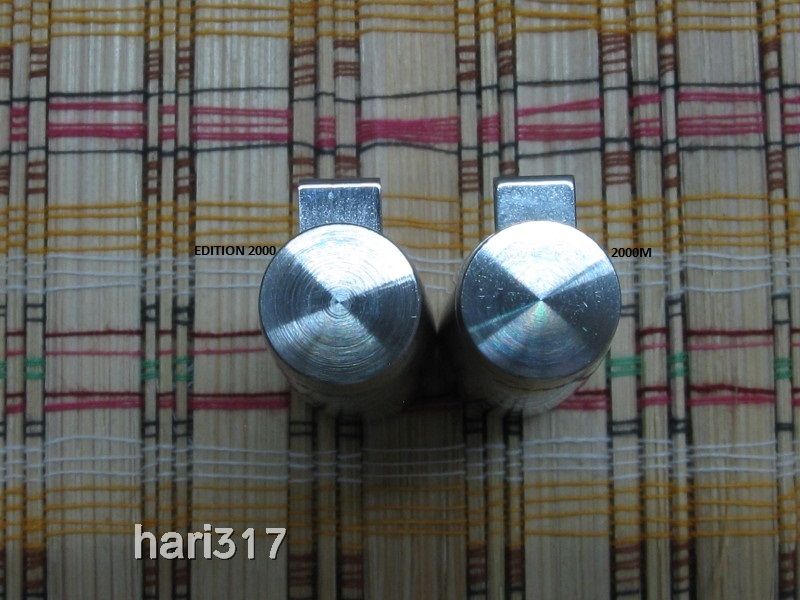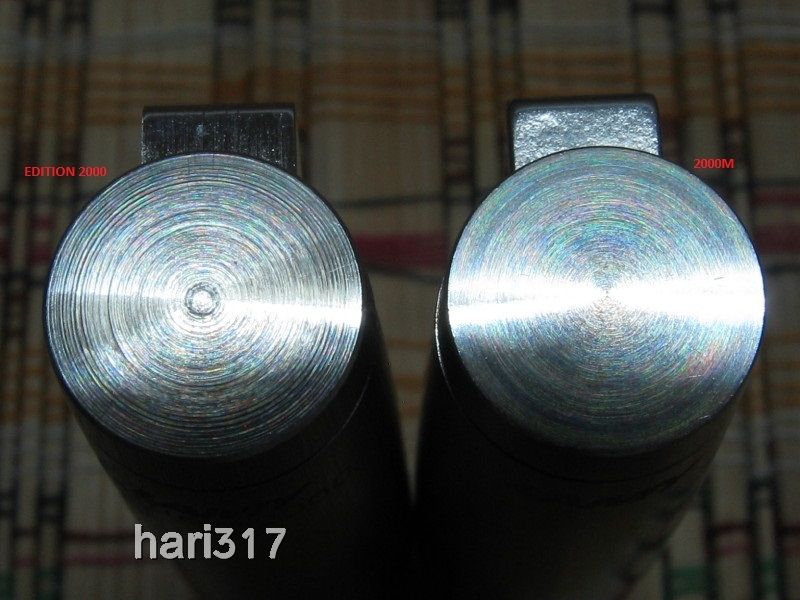 notice the rougher clip top finish on the edition 2000, very lovely in fact.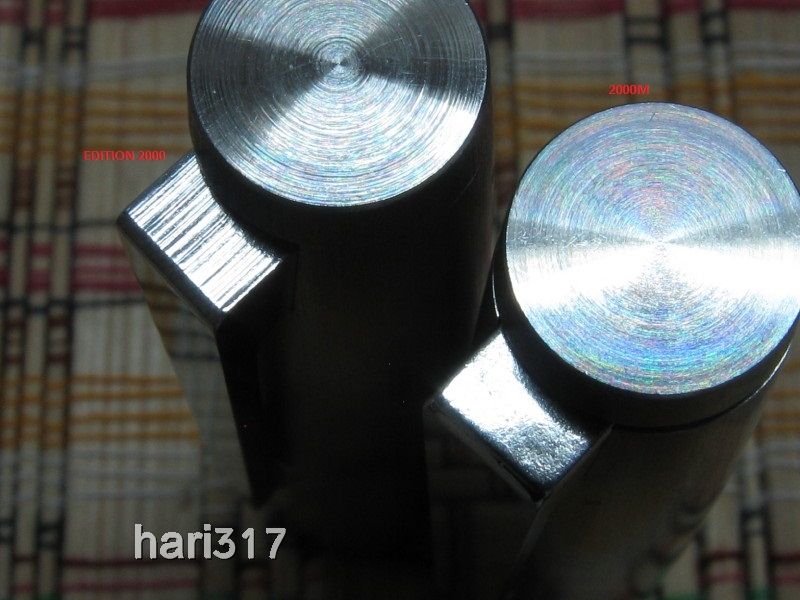 The cap lip chamfer is severe on the edition 2000, yields a nice tactile experience when you run your thumb ball across it.
Finally the pens opened: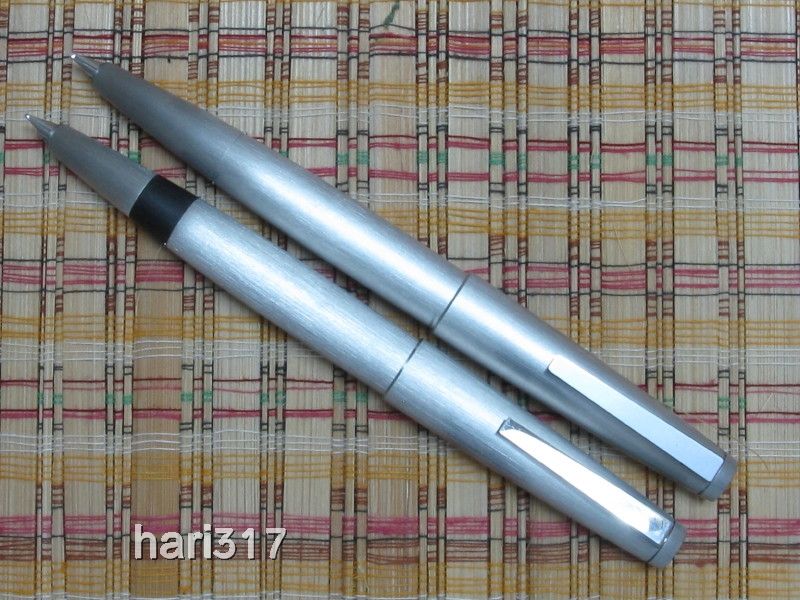 The makrolon bit in the Edition 2000 breaks the monotony and I much prefer its looks over the 2000M.  
The other major differences are in the dry weight of the pens. The Edition 2000 is lighter at 43.3gms and the 2000M is a whopping 54.12gms.  
2000M:
Total:54.12gms
Cap:19.68gms
Pen without cap: 34.46gms  
Edition 2000:
Total:43.3gms
Cap:18.26gms
Pen without cap: 25.12gms  
The 2000M's filling knob feels mushy, I discovered the reason why, the knob has a lot of radial slop as it threads into the barrel, this slop is much lesser on the Edition 2000 and the regular polycarbonate 2000s. I have no idea about why there is additional clearance on the new model.  
Also the complexities of manufacturing a metal jacketed non cylindrical pen. Given the manufacturing expertise and experience of Lamy, I strongly feel that the overlays are deep drawn rather than machined from rod stock.   
I hope this comparison review helps.  
Cheers!
Hari        
Edited by hari317, 03 June 2013 - 16:46.