I was excited about this pen as soon as I read about it on the Pilot website. I was always curious about the original shor lived Justus model but the NOS prices were way beyond what i was prepared to pay. This year I believe is the 95th anniversary of Pilot and they apparently decided to reissue their Justus as the Justus 95 with some changes(snap vs thread cap, clip shape and nib sizes).  Engeika statrted auctioning these pens in the last week and I was able to win one at a good price. The pens are available in two variants Straight line guilloche vs barley corn guilloche. I bought the straight lined one. also the pen is being offered in F/FM/M nibs, Ibought the M nib version since Pilots F is really fine and I want something a little fatter for everyday scribbles. Onto the pen...
Packing/presentation:
Justus 95 got a fancy packaging of its own, it is quite classy. It came wrapped and sealed in factory despatch condition: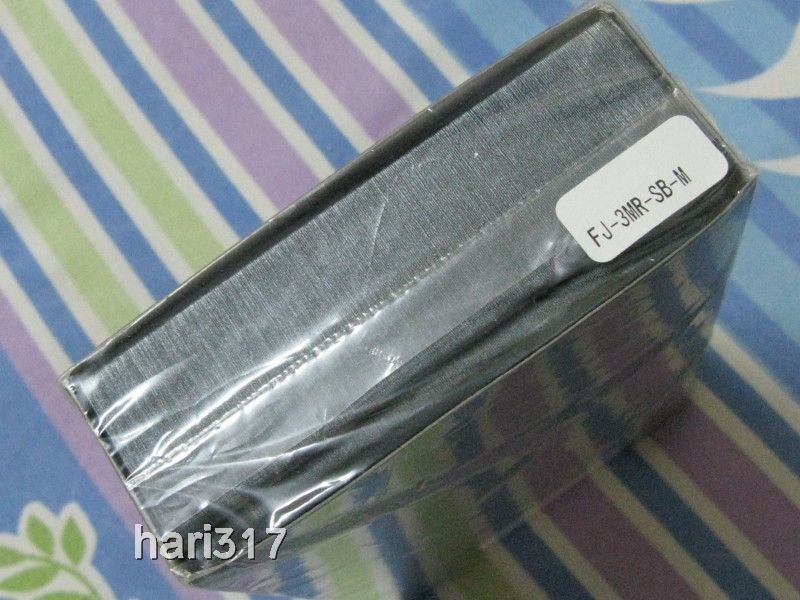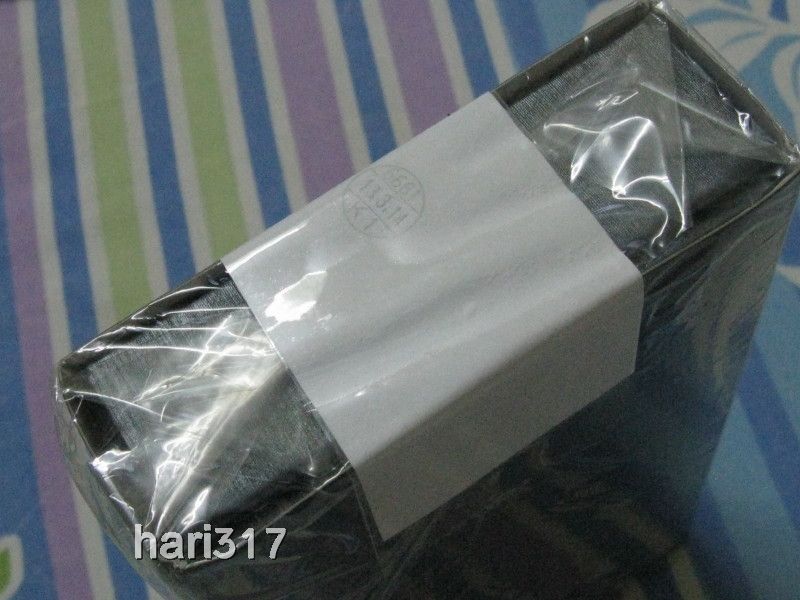 Perhaps the packing date seal? 
The complete model number indicating body pattern and nib width: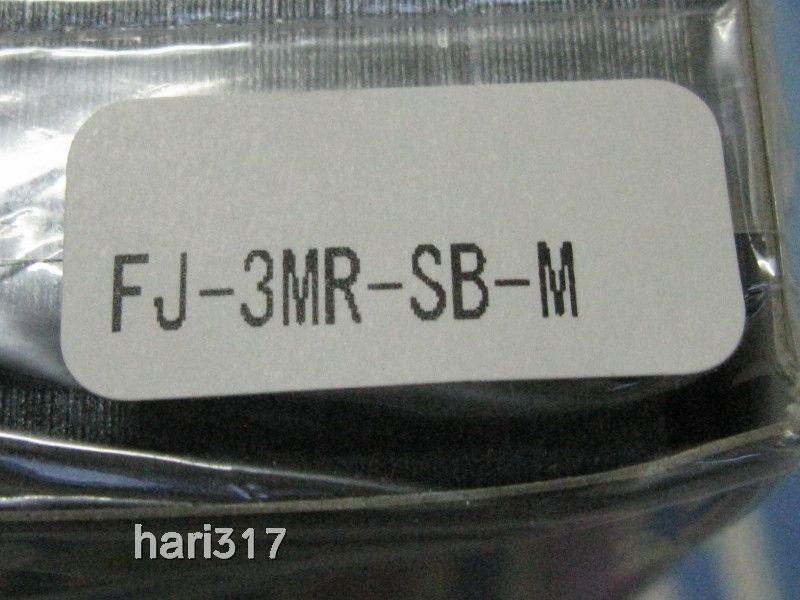 The wrapper removed: 
The outer cover slides off: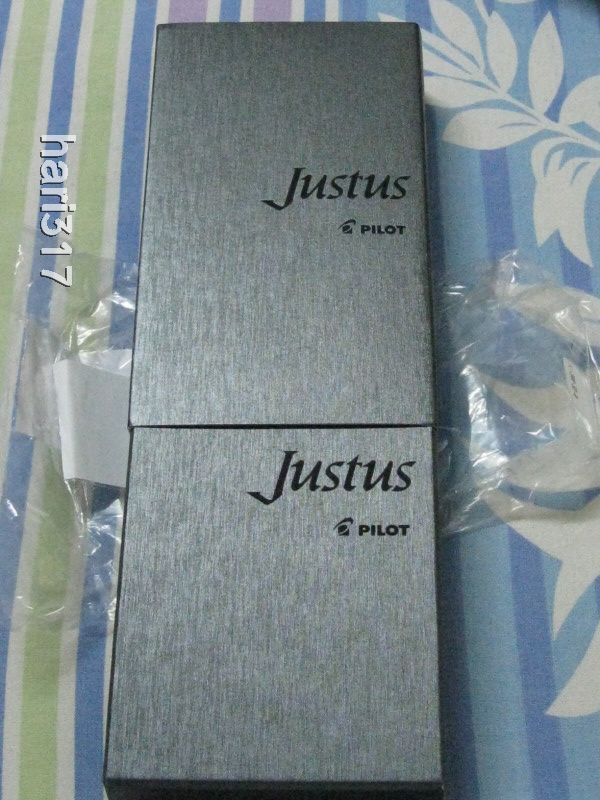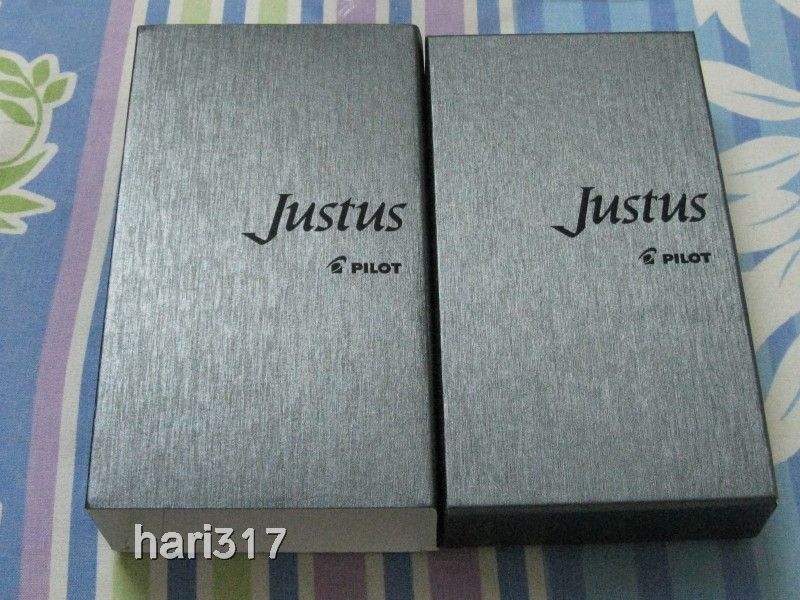 to reveal the inner box whose lid is simply lifted off: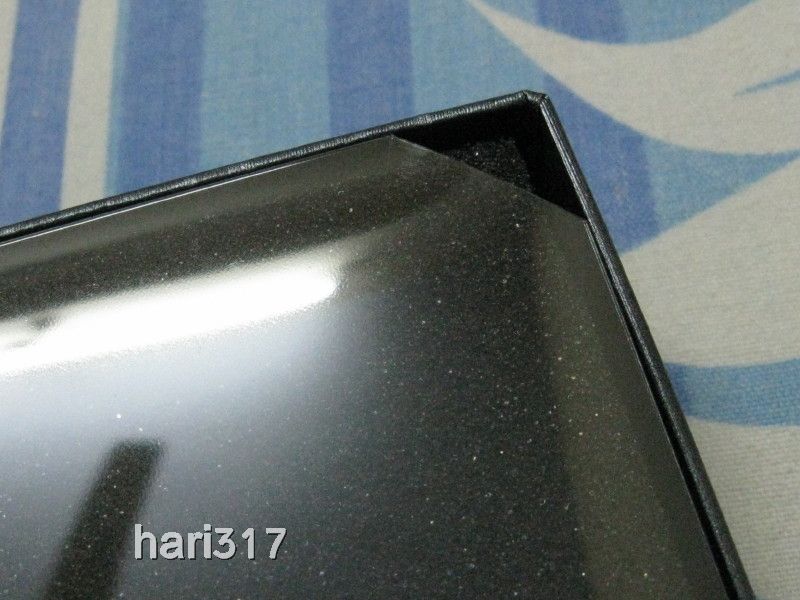 using the helpful notch the inner transparent cover can be lifted...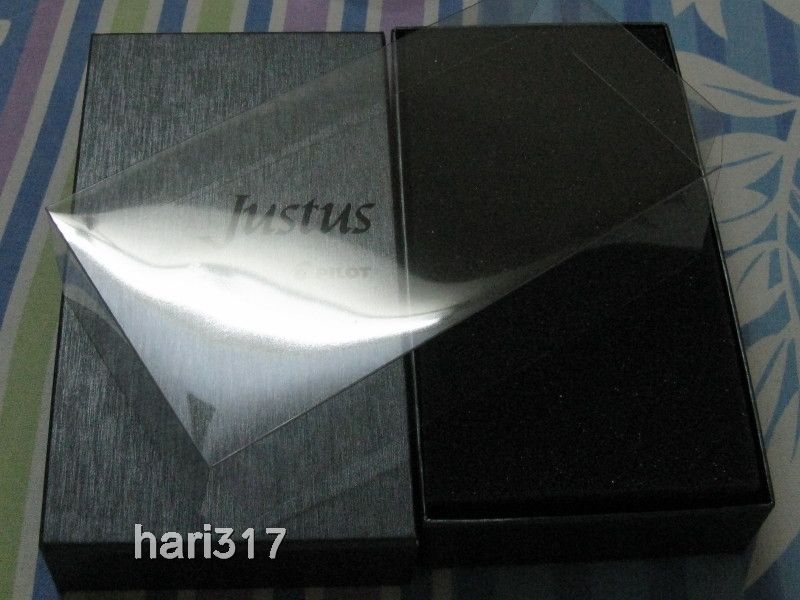 and after moving the upper sponge layer out of the way, the pen is revealed: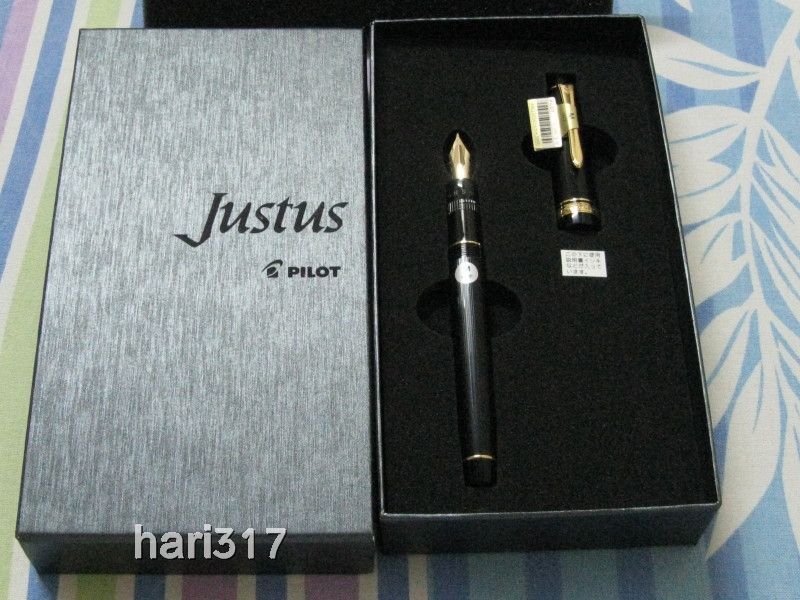 The cap and pen are held seperately, perhaps to showcase the adjustable nib...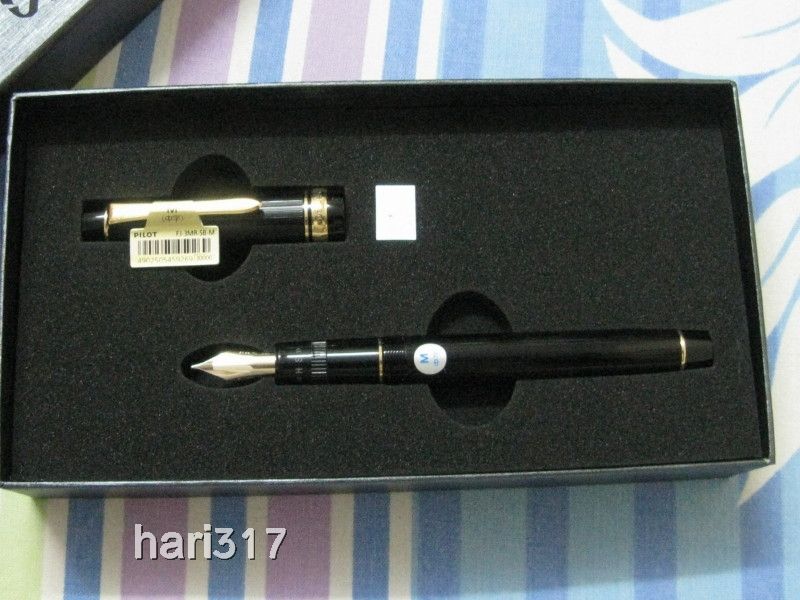 Clip hang tag: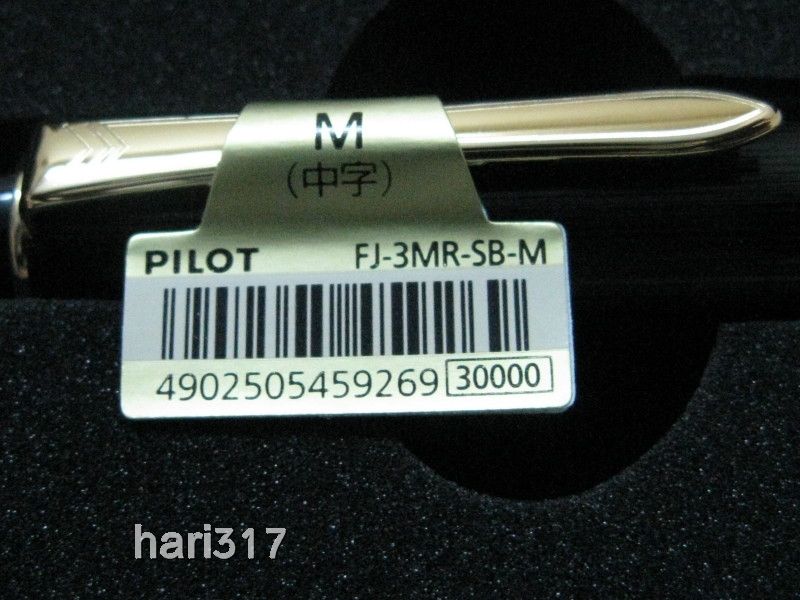 The pen has been rescued from the packing and is out of the frame, There is one more level below the pen holding foam that holds the bilingual operating manual and complimentary cartridge. the Con-70 comes pre installed in the pen. I am a cartridge fan, so i popped a Namiki Blue cartridge into the pen for first inking.