Dear All,
I was thinking to make the pens which showcase and demonstrate our speical capabilities for a very long time which is my long dream.
The Complete handmade Pen making is rare art nowadays. We make completely handmade pens which are made even without the help of Lathe.
I just wanted to combine the work of this traditional pen making technique and our special capabilities Since My father is capable of making excellent hand carving designs on the pens.
Bamboo design was one such example.
I was requesting my Father M.S.Pandurangan to design and make these pens for 4 Years, Somehow It did not get materialize for various reasons. Finally, He got some time in the festival week in the last week and made these pens.
We used Ripple Ebonites and Black Ebonites for this Project. He made 6 Pens. The making process took very long time than for our usual pens.
The result is 6 Designer Pens , It looks Excellent to me.
So this Week, I'm sharing the unique designer handmade pens in which the designs are rare and beautiful
I named it as Model 4 D. The thickness of barrel and cap are 16mm. All are Eyedropper Pens with Medium nibs. (Fine nibs can also be fitted)
Feeds are ebonite.
For your identification ,
The Olive ripple Design is 4D1
The Pink Ripple Design Pen is 4D2
The Brown Ripple Design Pen is 4D3
The Black Design Pen is 4D4
The Green Ripple Design Pen is 4D5
The Blue Ripple Design Pen is 4D6.
The Blue Ripple Design Pen is Clipless. We used the new model clip for Pink Ripple design with little grinding on both the sides of the clip to fit properly.
The Bakul ,Clipless pens can also be made
Though the pictures don't do justification, Please have a look at these 6 Designer Pens 4D and tell us which Model you like very much. Hope you enjoy watching.
All the 6 Pcs of 4D Pens: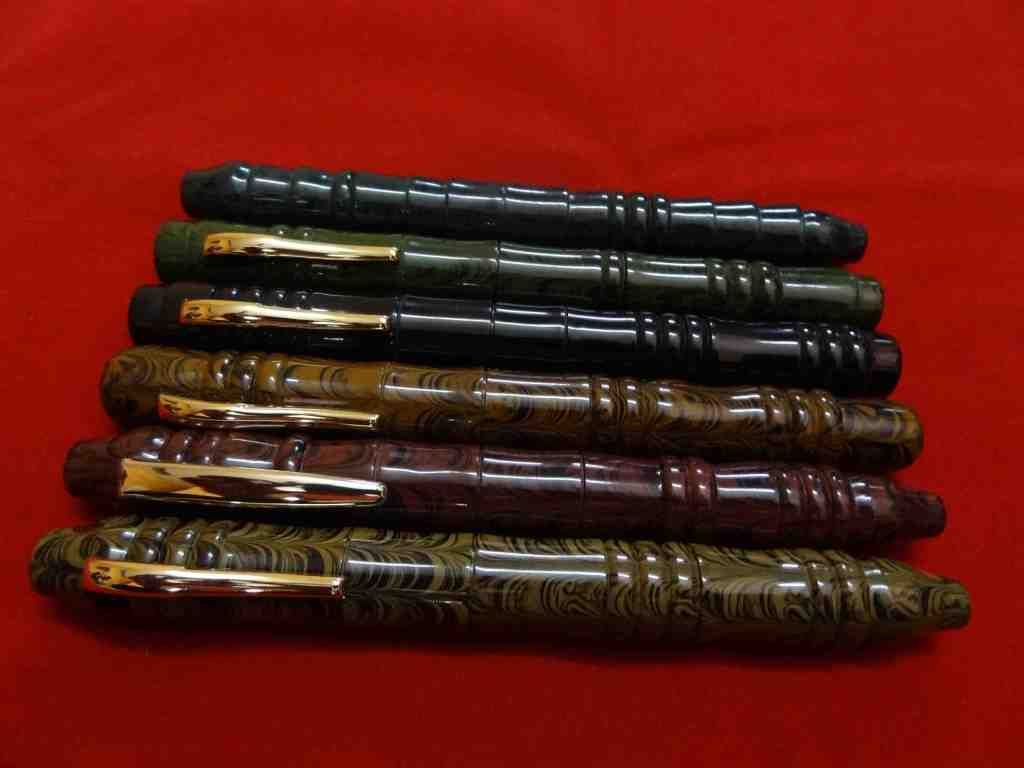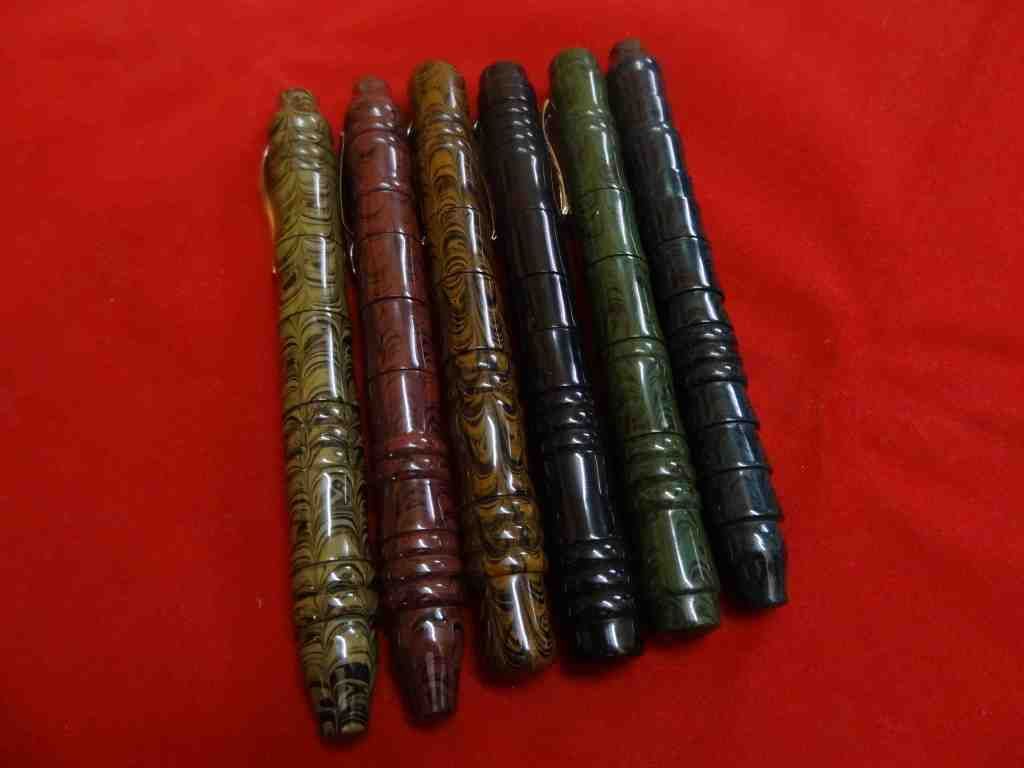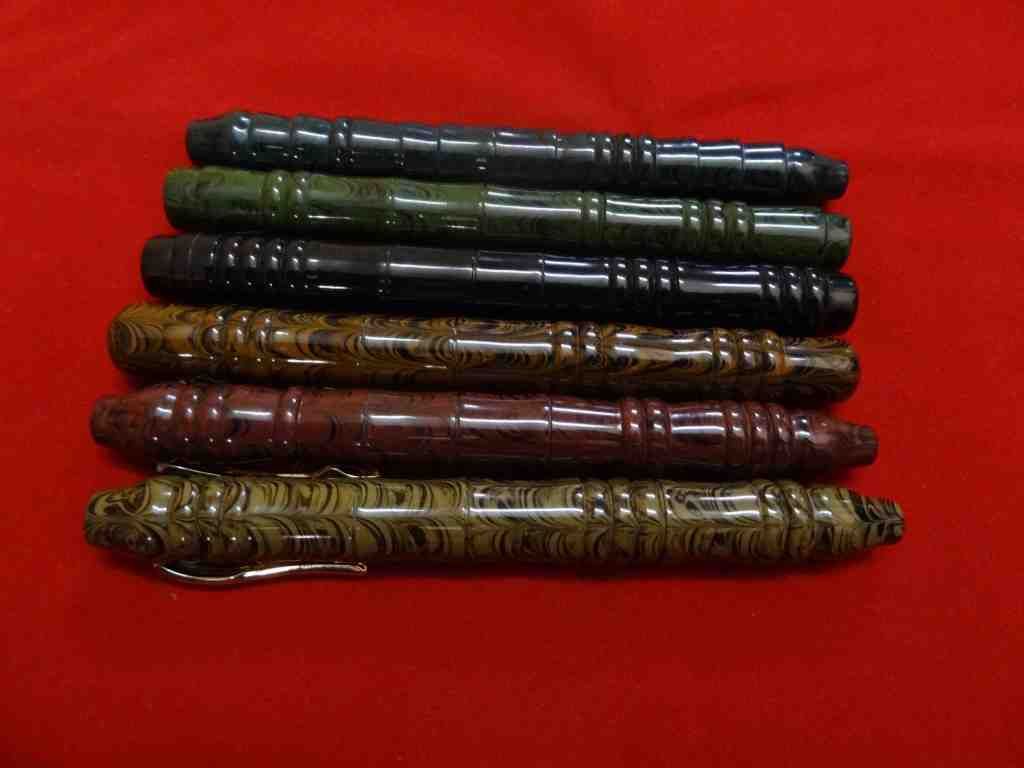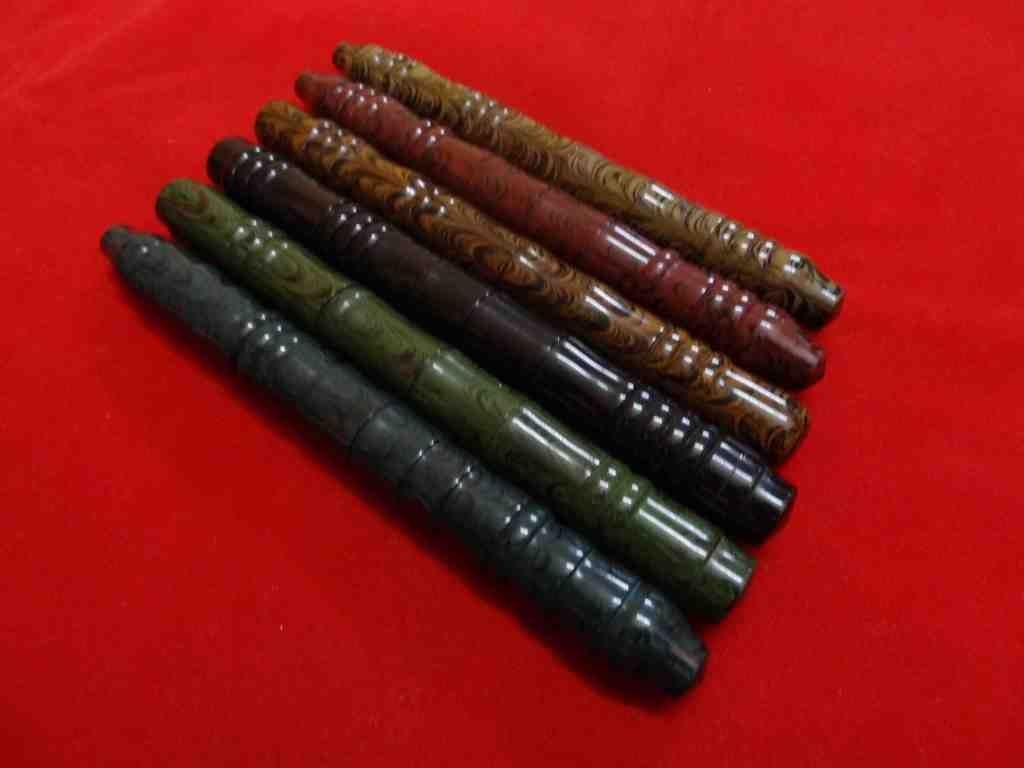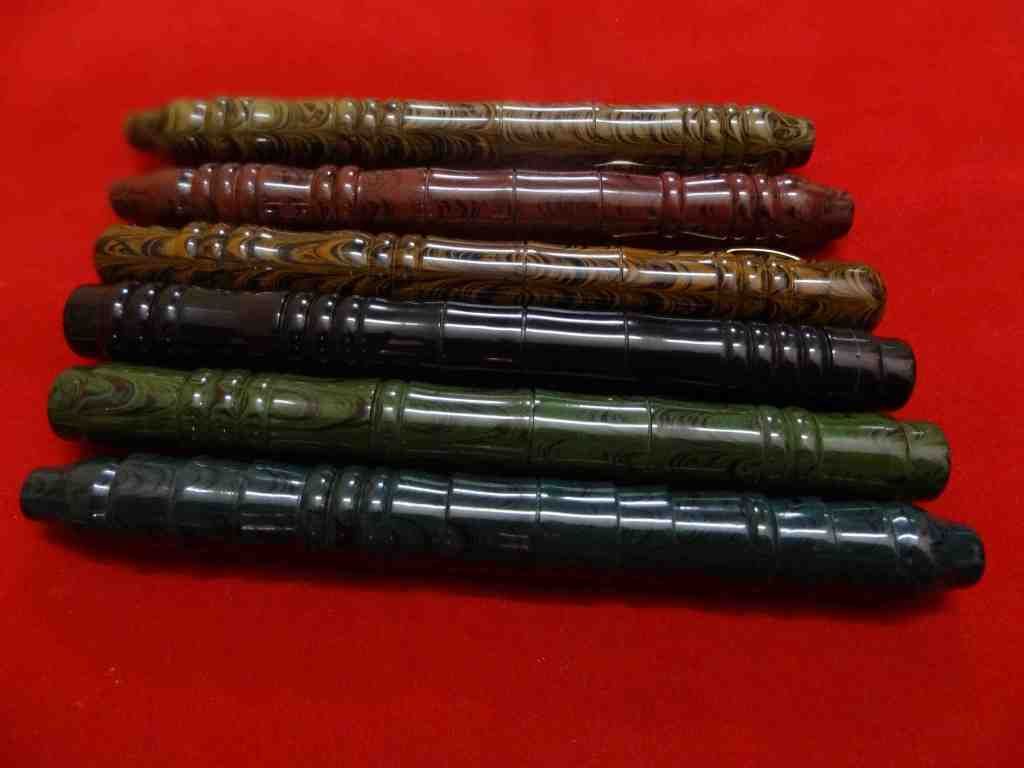 1. 4D1 Pen -Olive Ripple Ebonite Designer Pen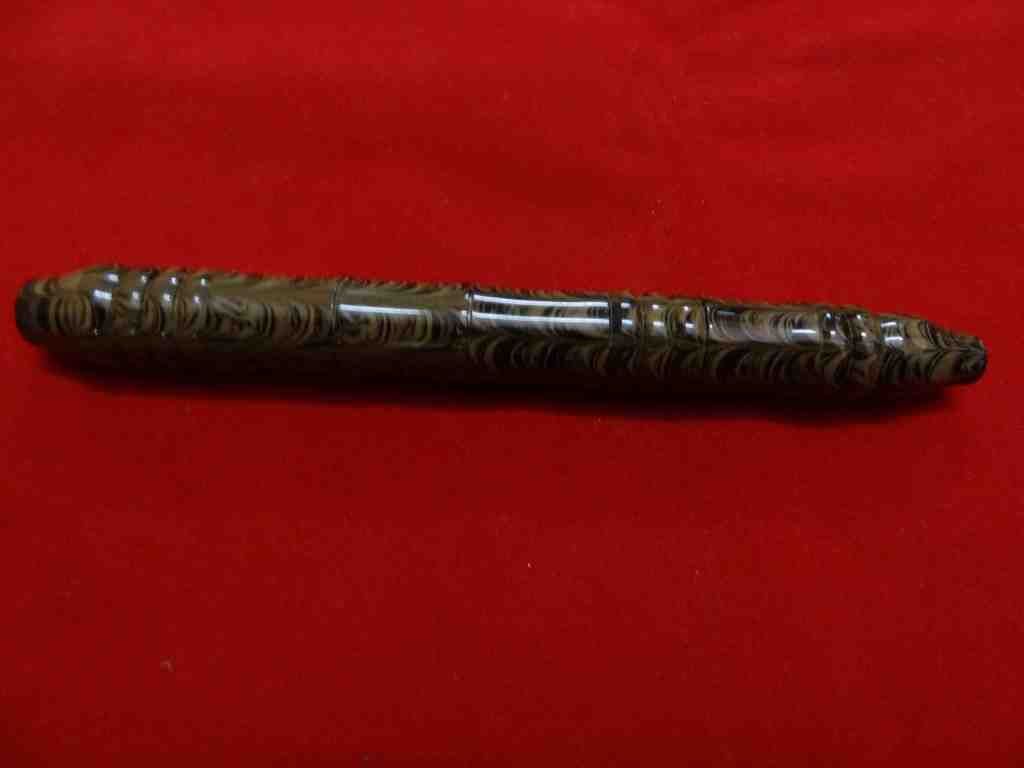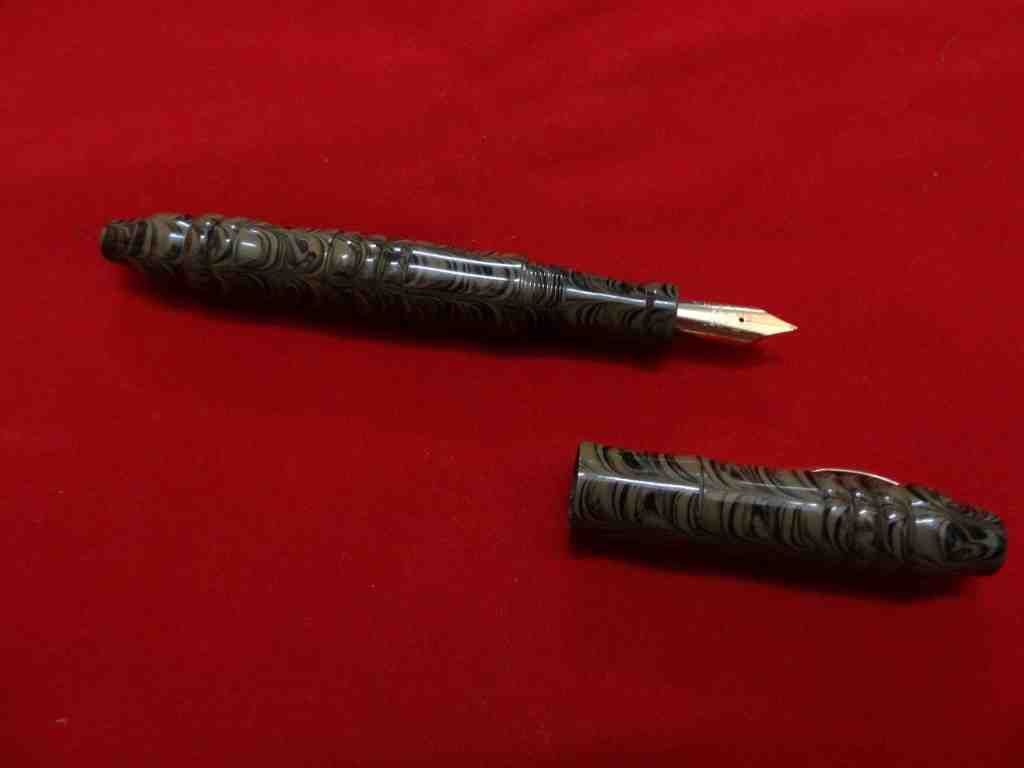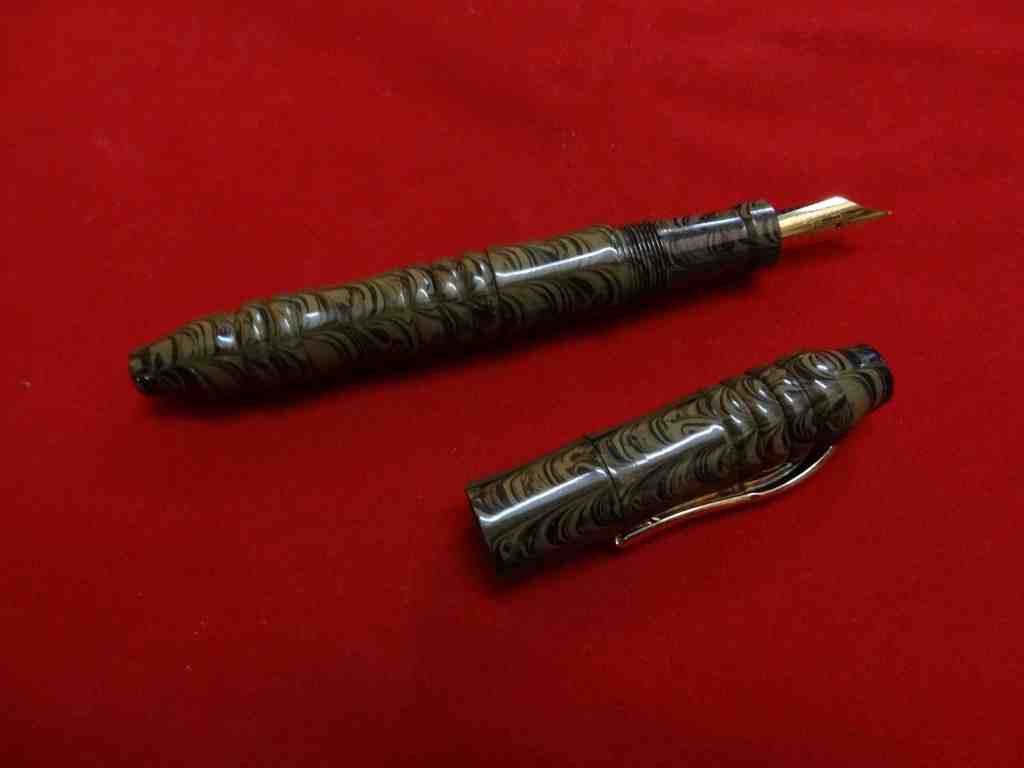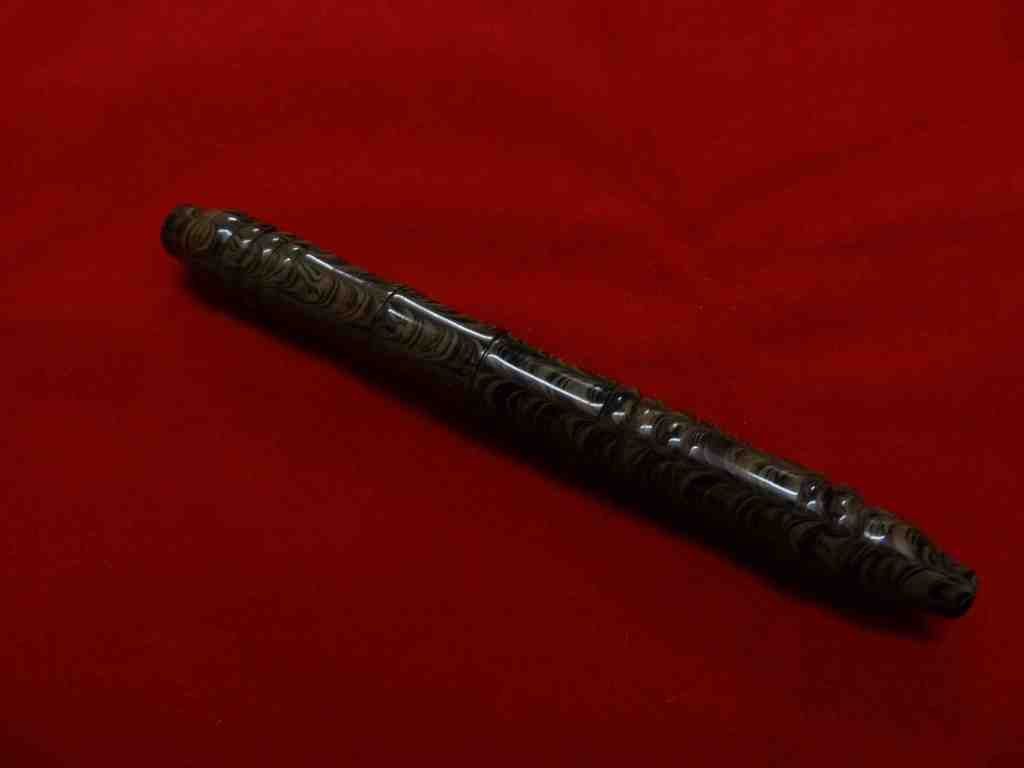 2. 4D2 Pen -Pink/Burgundy Ripple Ebonite Designer Pen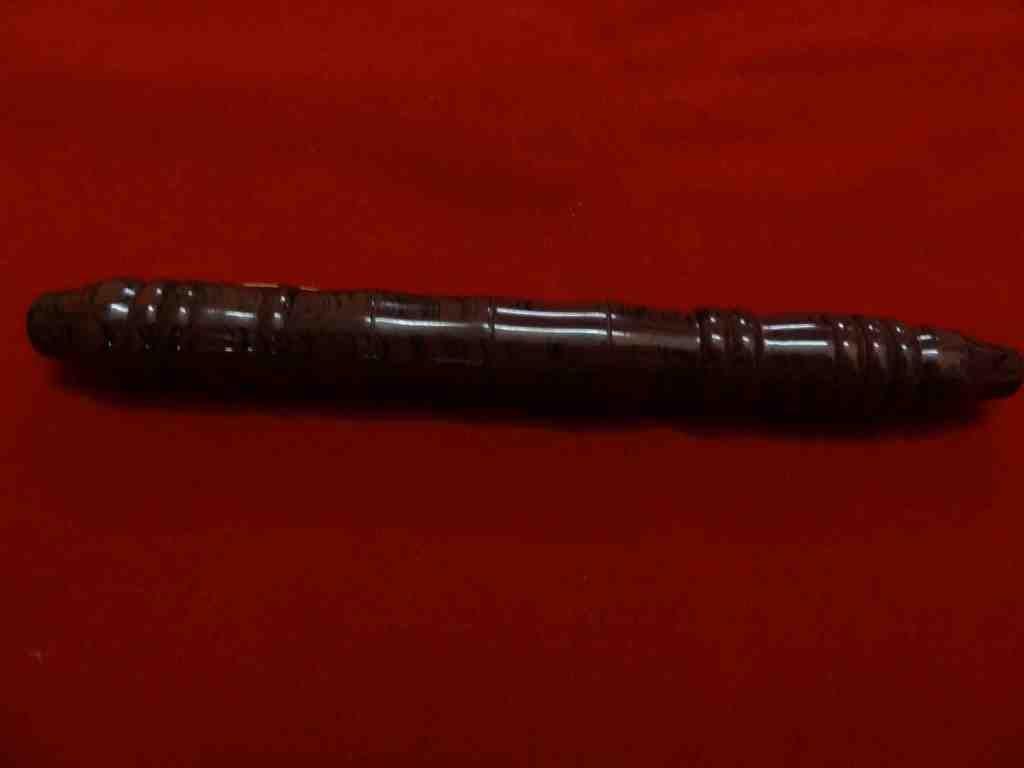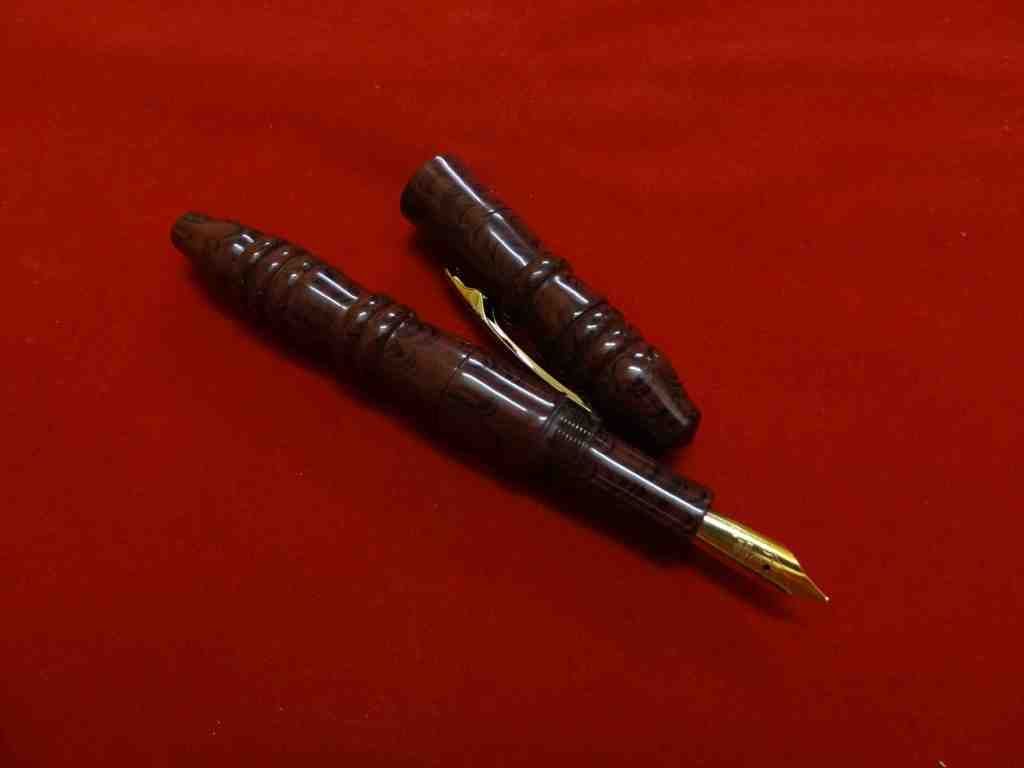 3. 4D3 Pen -Brown Ripple Ebonite Designer Pen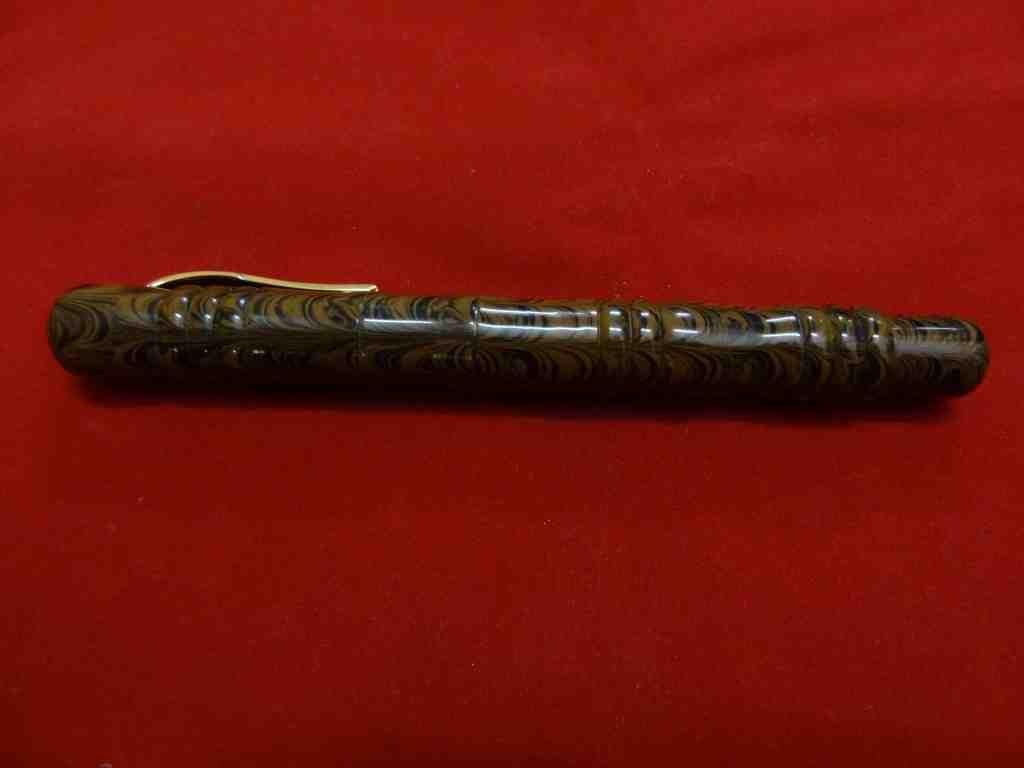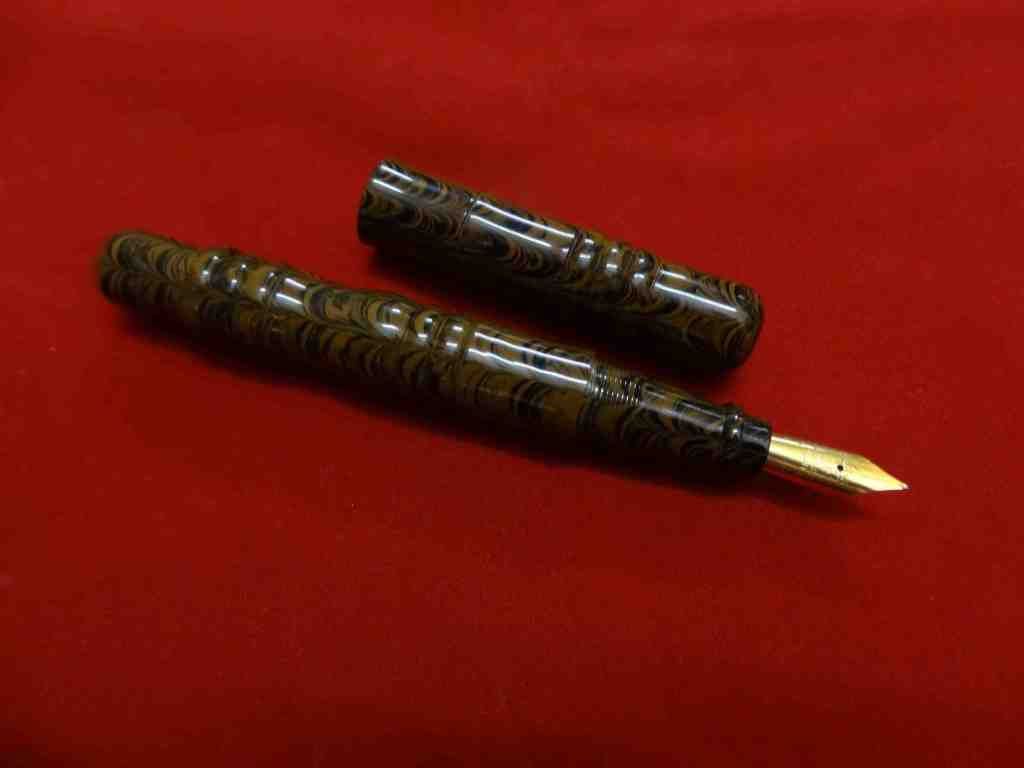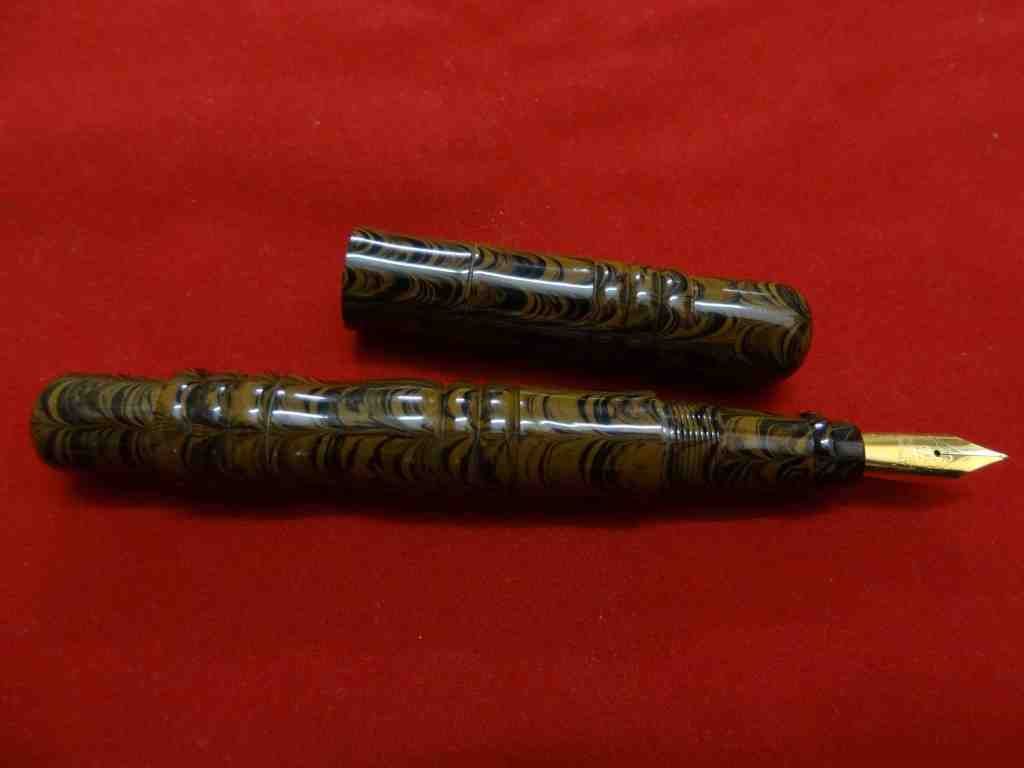 4. 4D4 Pen -Black Ebonite Designer Pen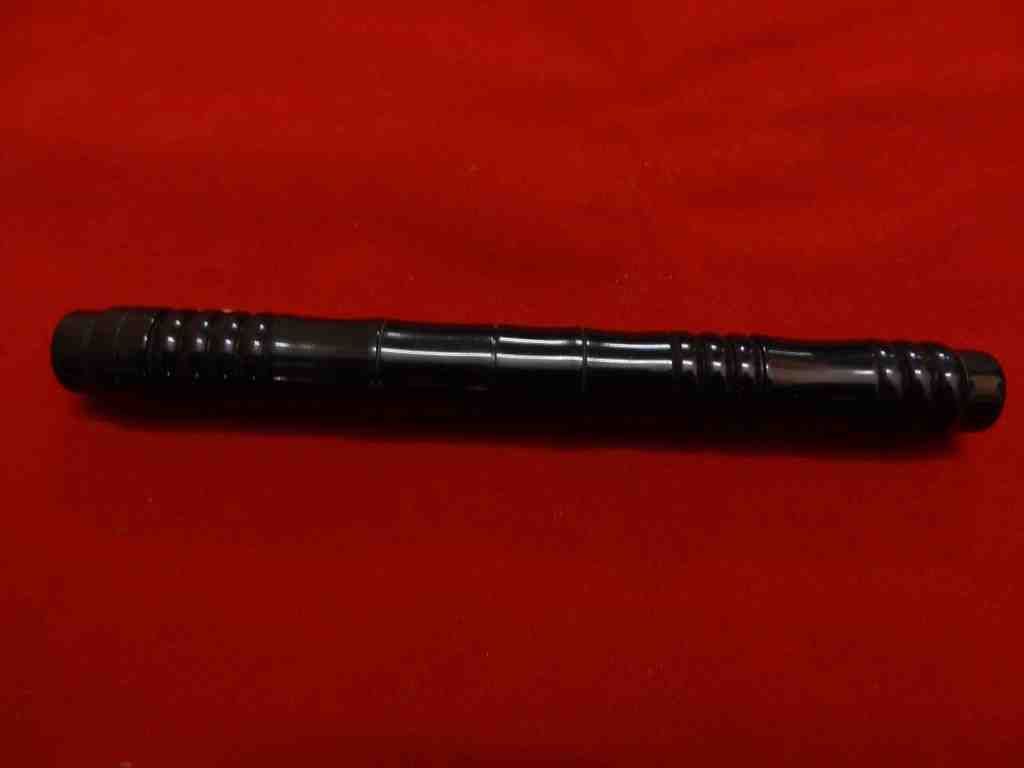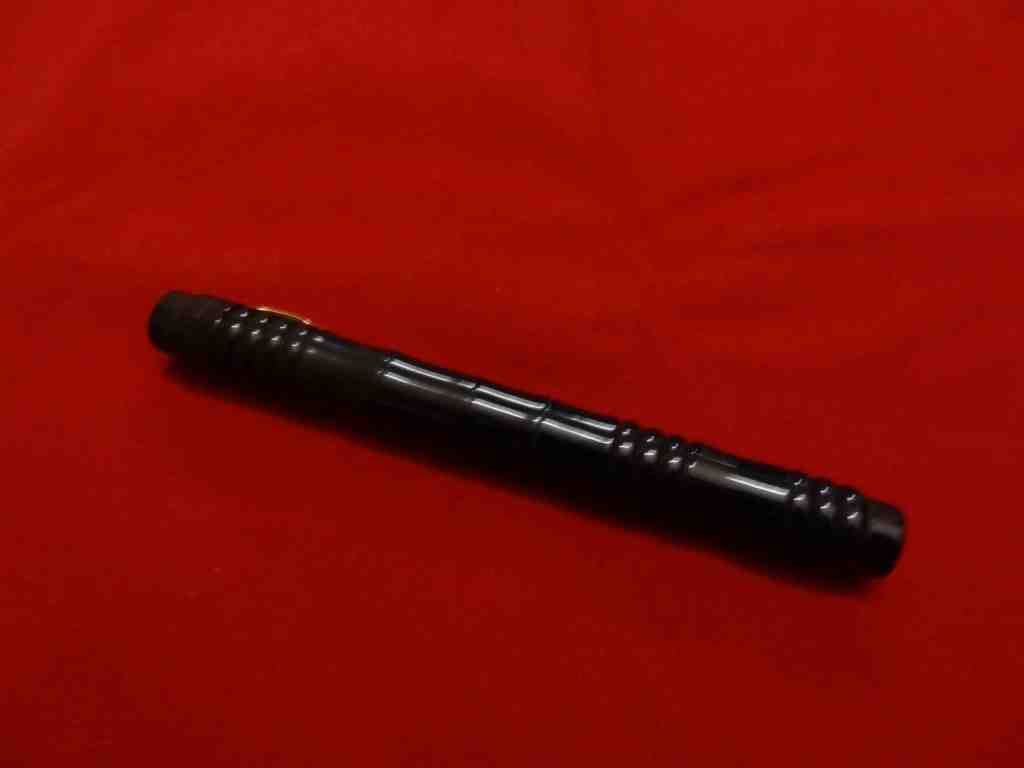 5. 4D5 Pen -Green Ripple Ebonite Designer Pen
6. 4D6 Pen -Blue Ripple Ebonite Designer Clipless Pen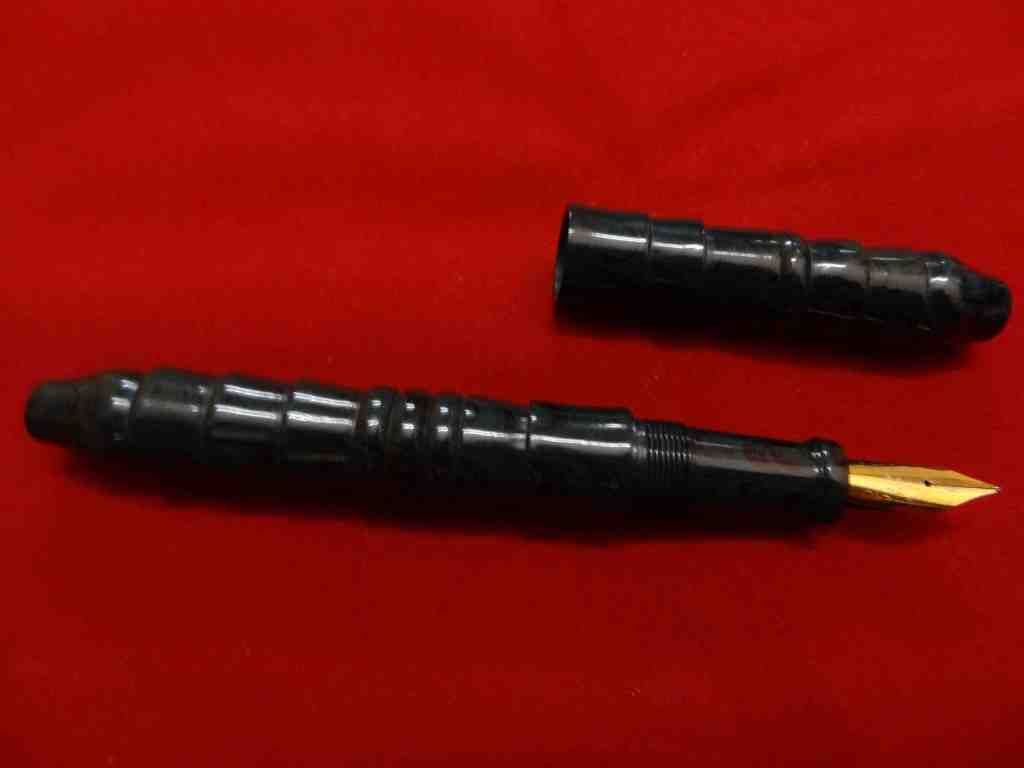 Thanks,
Kandan.M.P
Ranga Pen Company
Edited by mpkandan, 19 January 2013 - 17:17.