Here's my review of the interesting Bleu Ocean, J. Herbin's much less striking brother of the outlandishly gorgeous Rouge Hematite. This review is sponsored by FPN member Spotted and Speckled, who kindly sent me a sample of this ink to review. Thanks Spotted and Speckled!
A word about the color of this ink. All of the samples I'd seen of this ink showed a deep blue with slight violet undertones, but when I began writing the review of this ink it turned out to be distinctly violet-leaning. I do have a calibrated monitor, but that certainly doesn't mean it's perfectly representative of the true color. But the color on the screen matches the color of the review in front of me with about 95% confidence. I'm not sure how your monitor will represent the true color, so if it seems way too purple, it might be the monitor. But let it be know that this ink is definitely verging on purple, though I'd still say it's a blue.
On to the review!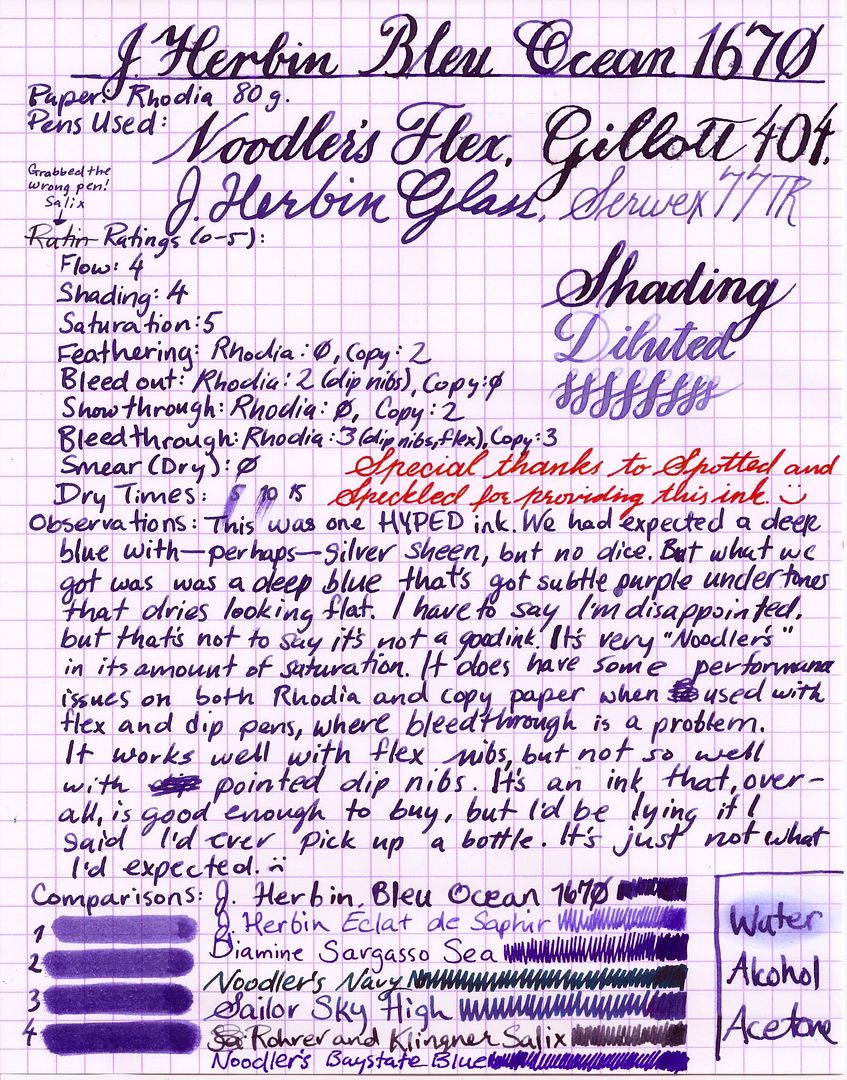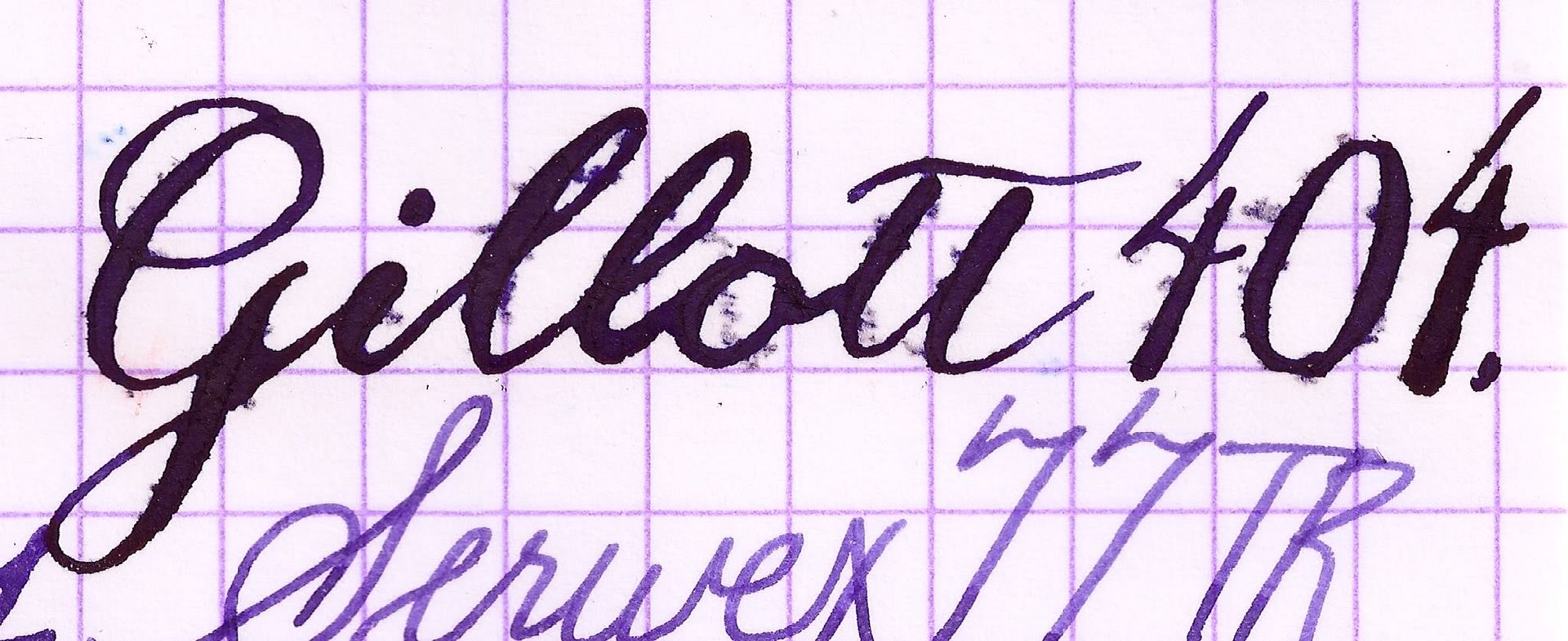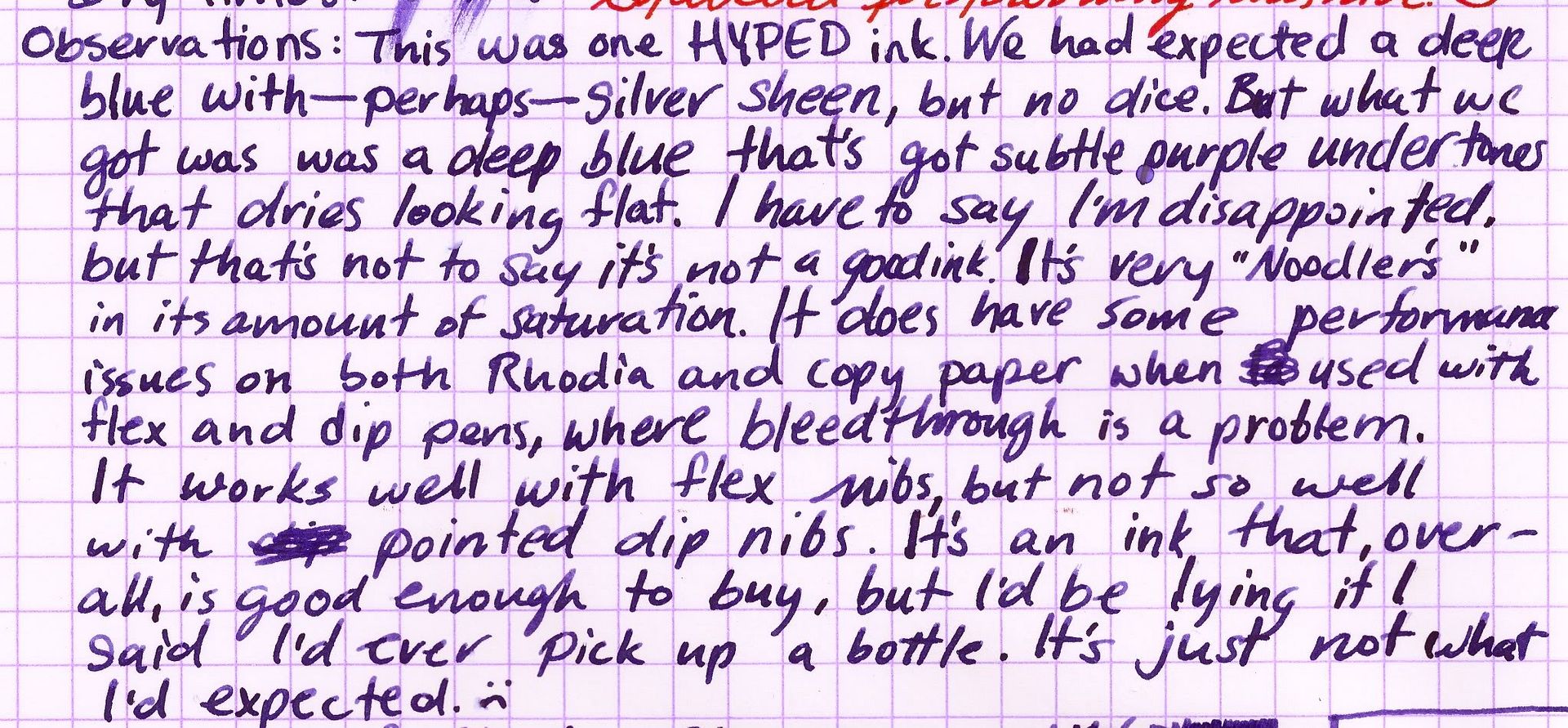 I think I like this ink more when diluted than straight out of the bottle.