Here's an interesting—though perpetually misbehaving—ink from Noodler's V-Mail series.
It's the first ink I haven't been able to fit in the title section.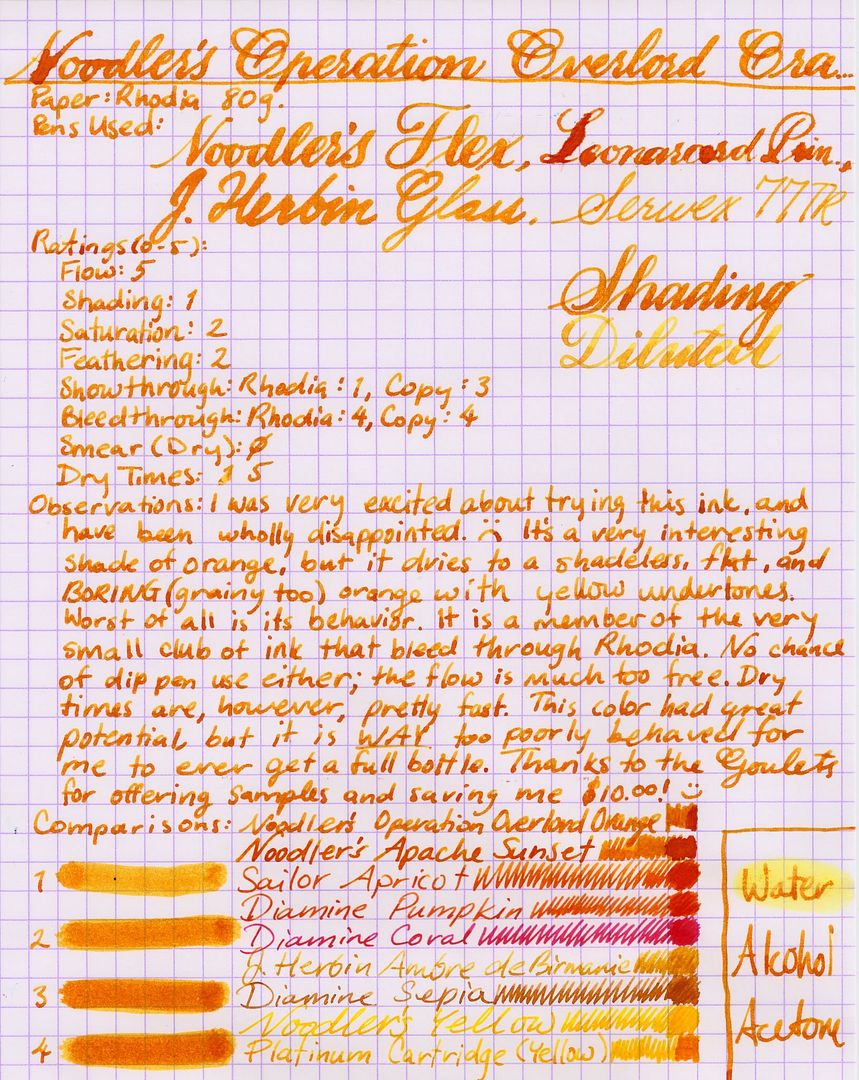 The dip nib for this review was the Leonardt Extra Fine Principal (which I promptly misspelled).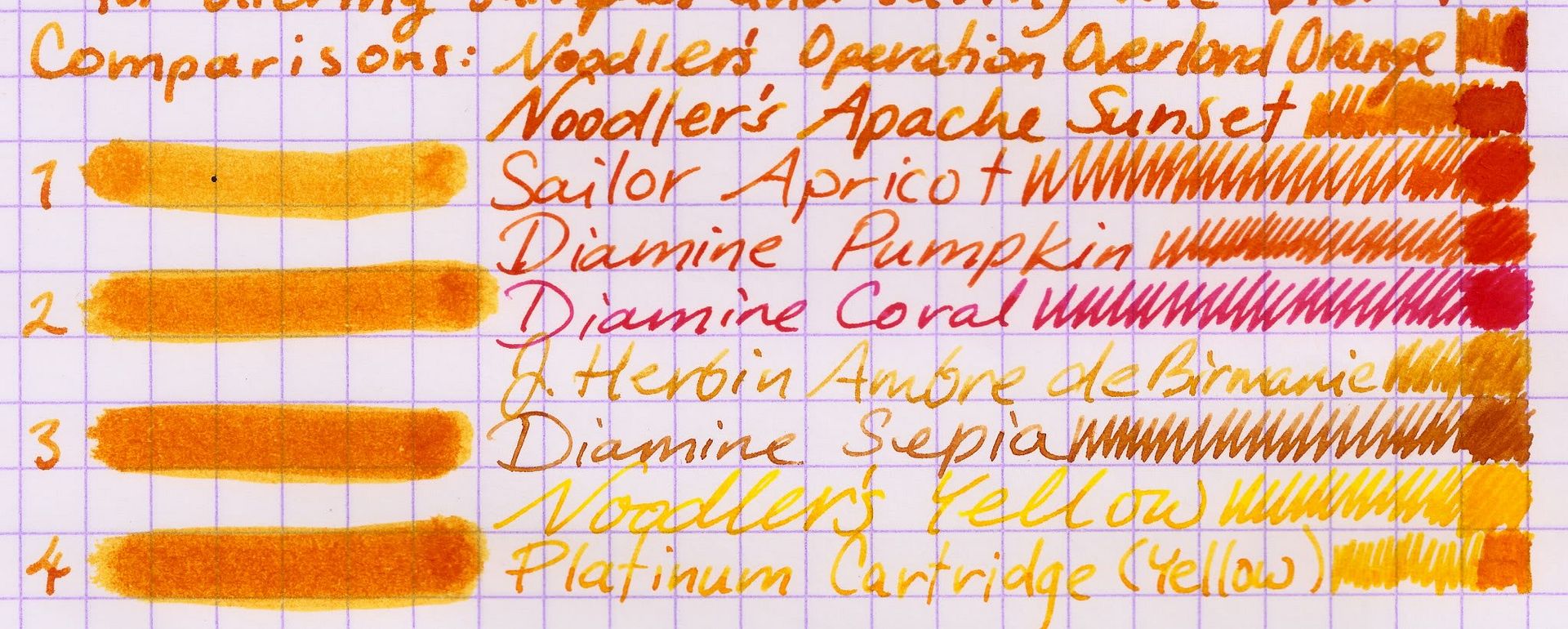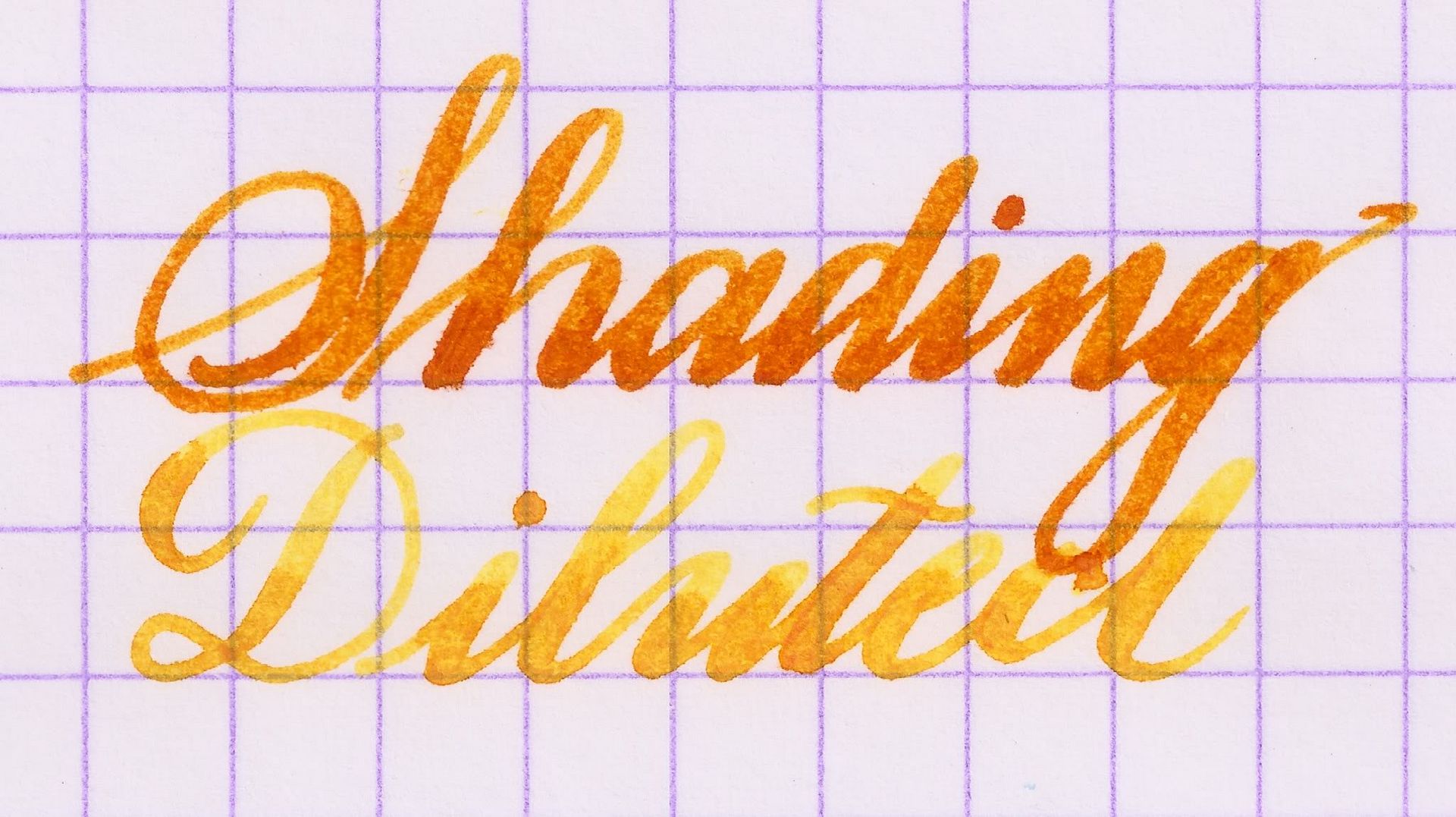 I love the yellowish color of this ink, I just wish it was better behaved.