So, just recently I was shown a new pen and filling system coming out from Visconti. Including a few higher end Limited Editions like a 12 Tribes and Dragon, I was shown these pens.
Coming in Two Limited Edition Versions. Transparent Clear and Blue Swirl. Both have use a similar filling as the Power fillers, except they have a connector (that comes with the pen). Similar to a mosquito.
The pens "Mosquito point", gets put on the nib, so to keep ink off the nib and section of the pen. Similar to like a Snorkel filler. In fact this was Dante's inspiration when making this pen.
This pen also has a new nib. Chromium 18 nib. I was not able to use it yet, but it looks really cool, and made for this filing system. The nib wraps all the way around the feed.
I took a few pictures, and as well there is a video showing how the filling system will work.
Enjoy!
Bry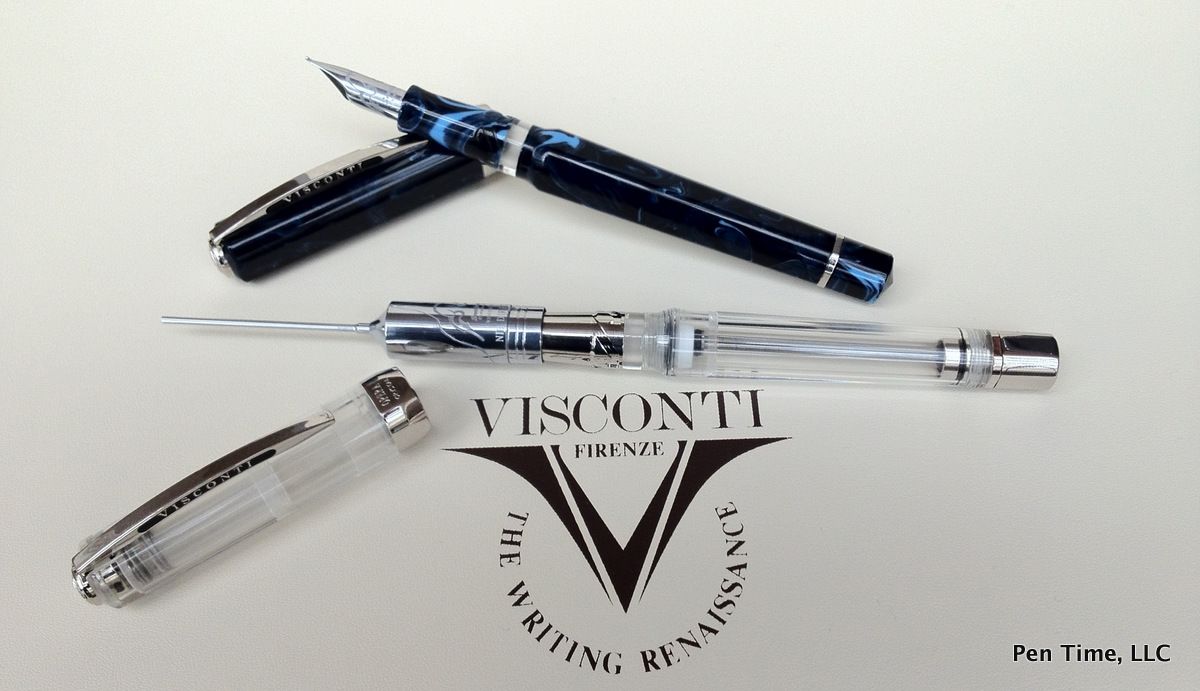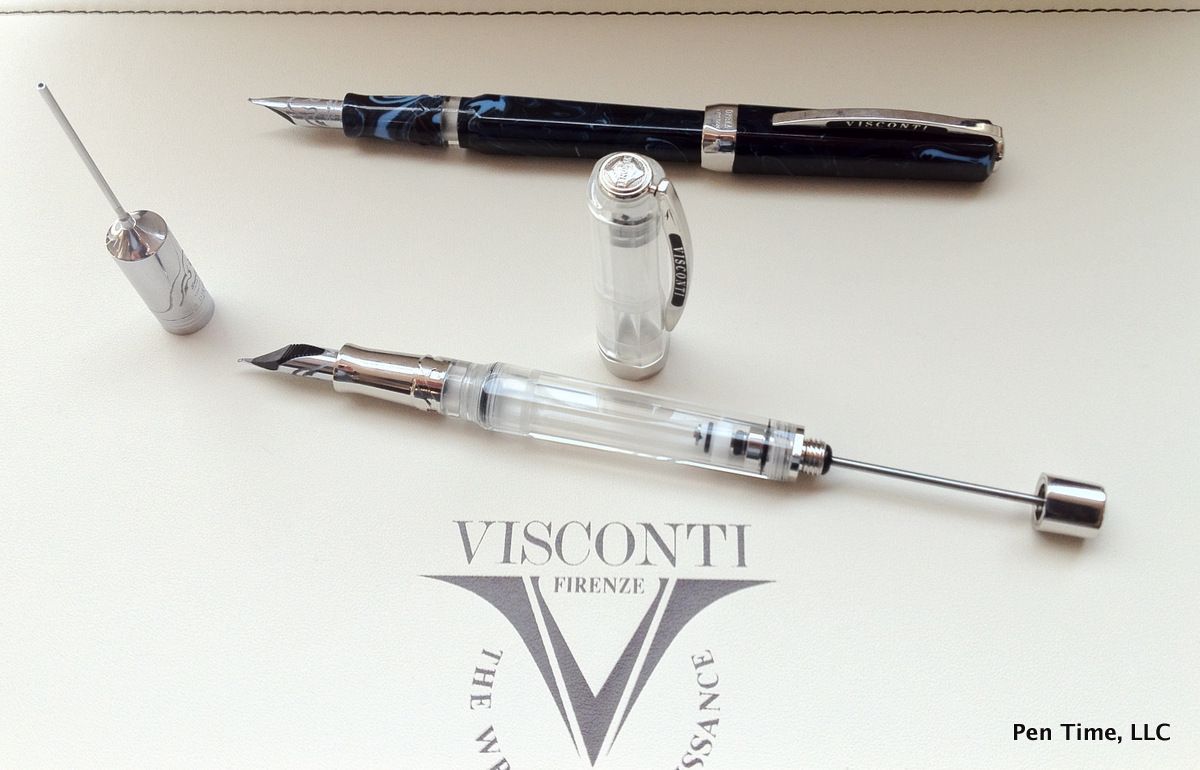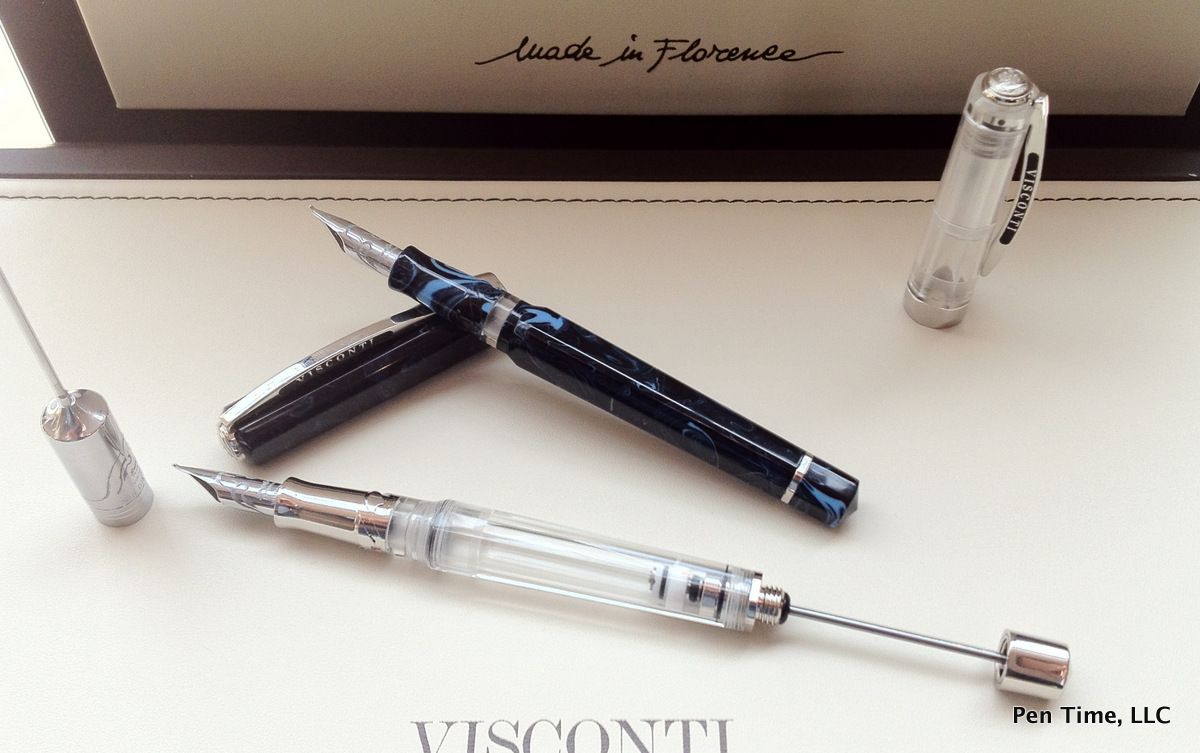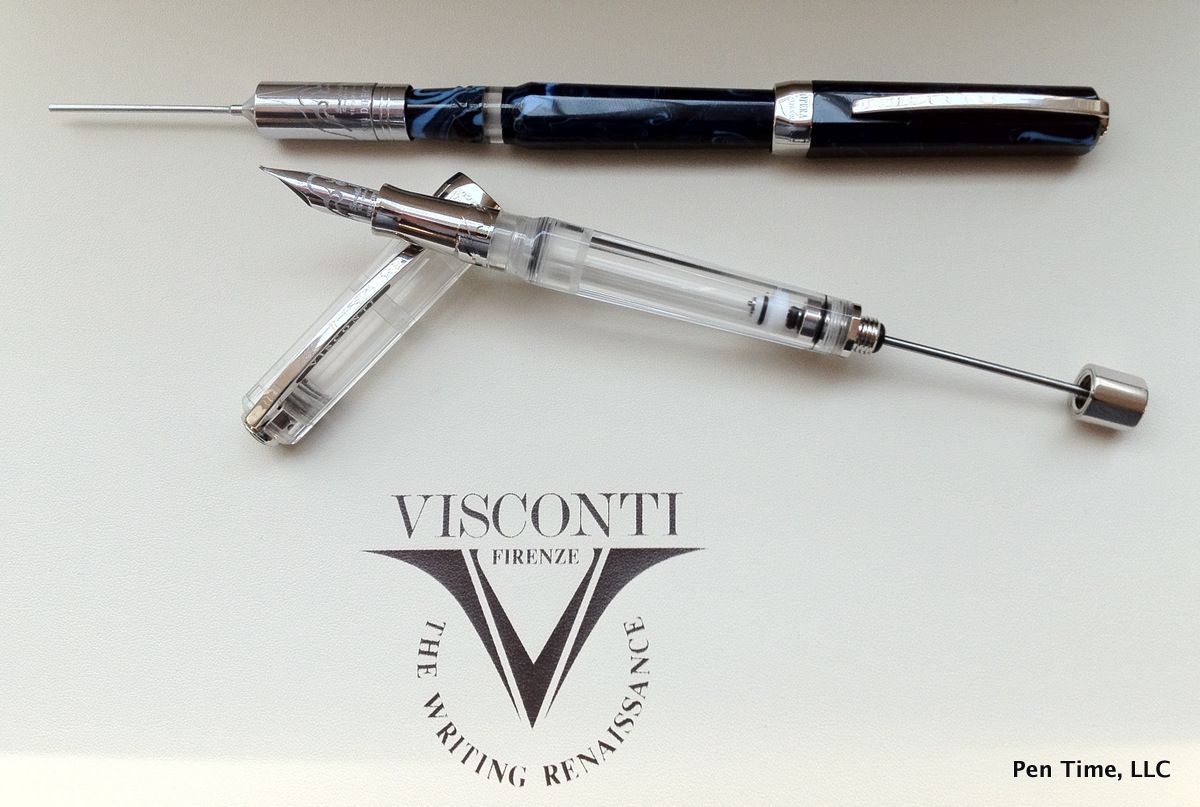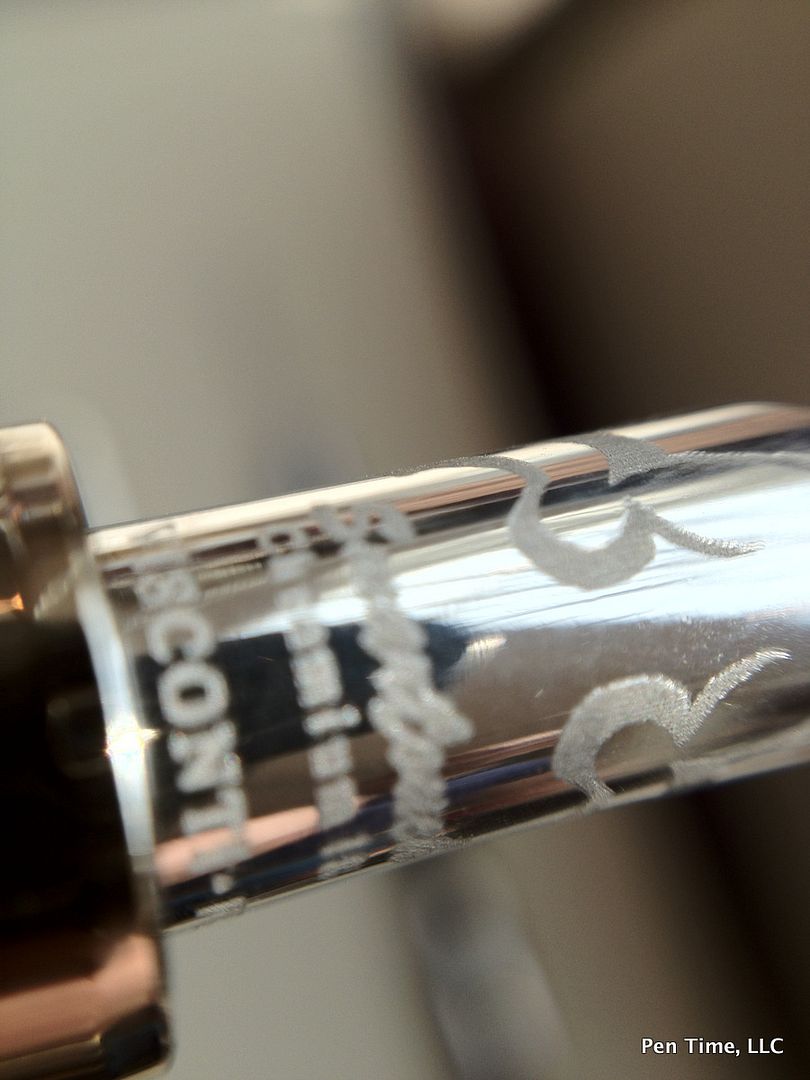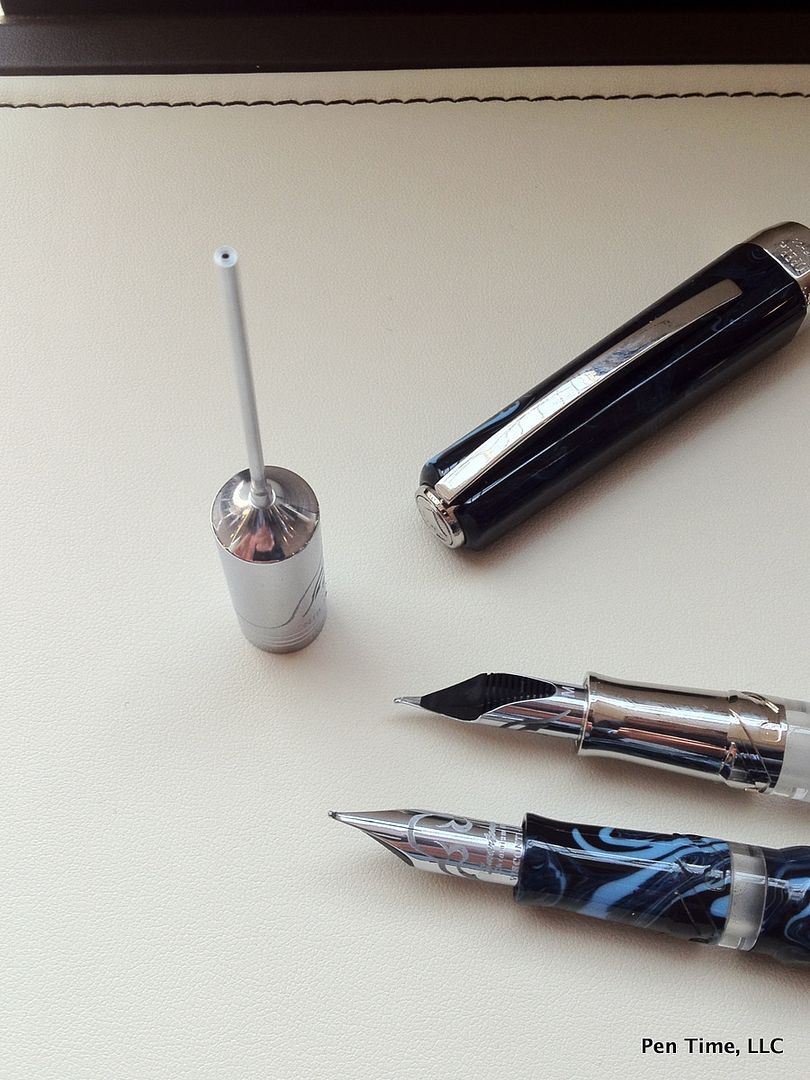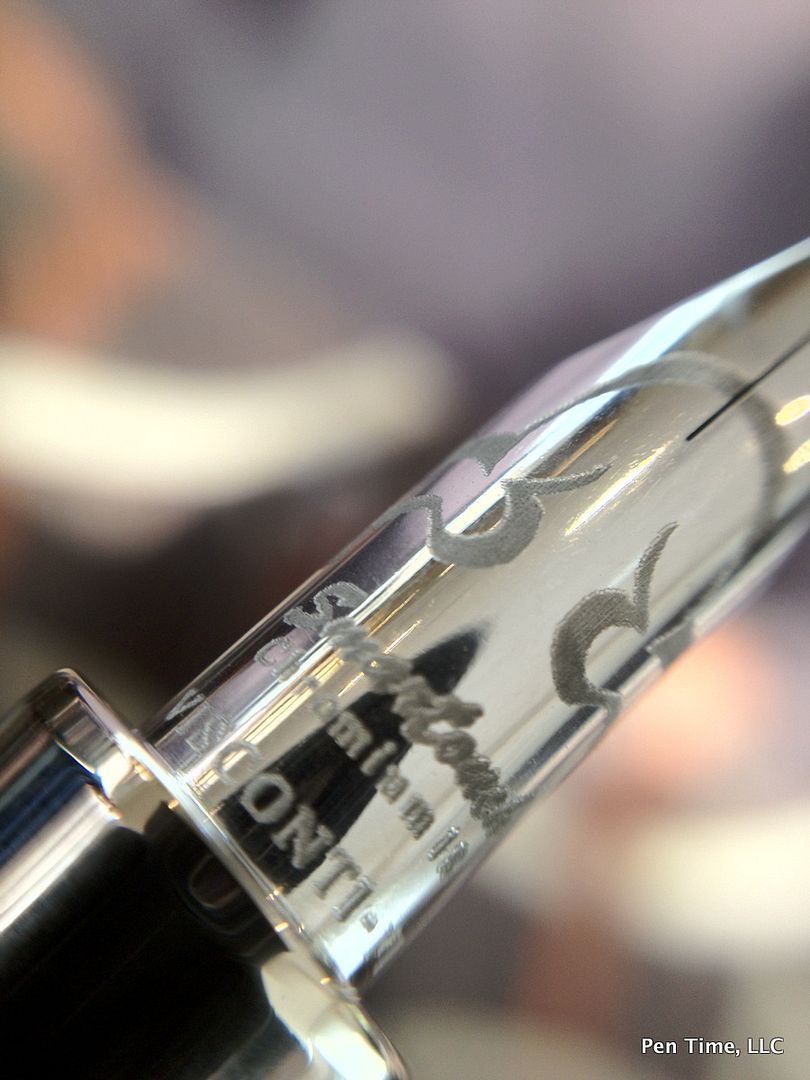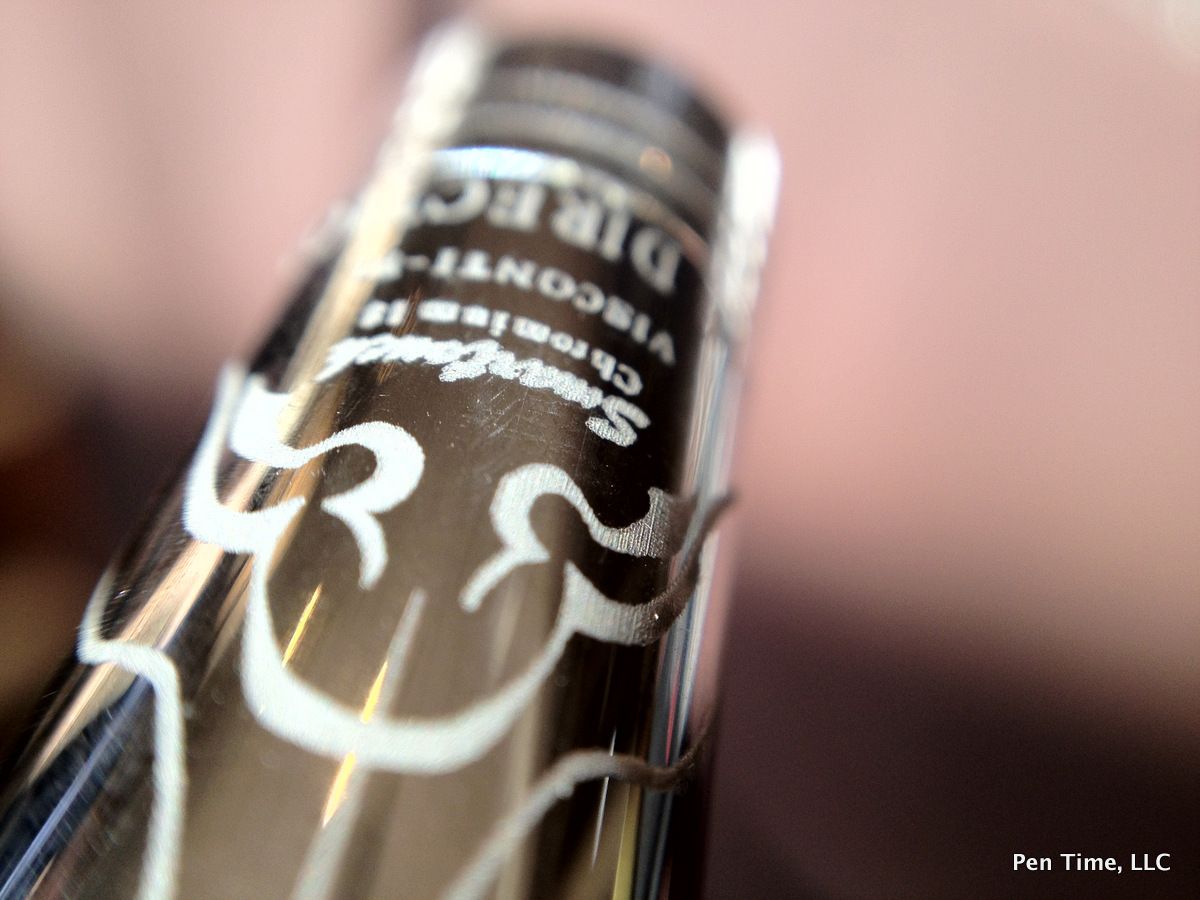 http://www.youtube.com/watch?v=9umEiRG-NnE&feature=relmfu
Edited by Bryant, 05 September 2012 - 14:31.