Here is my review of the lovely Noodler's Black Swan In Australian Roses.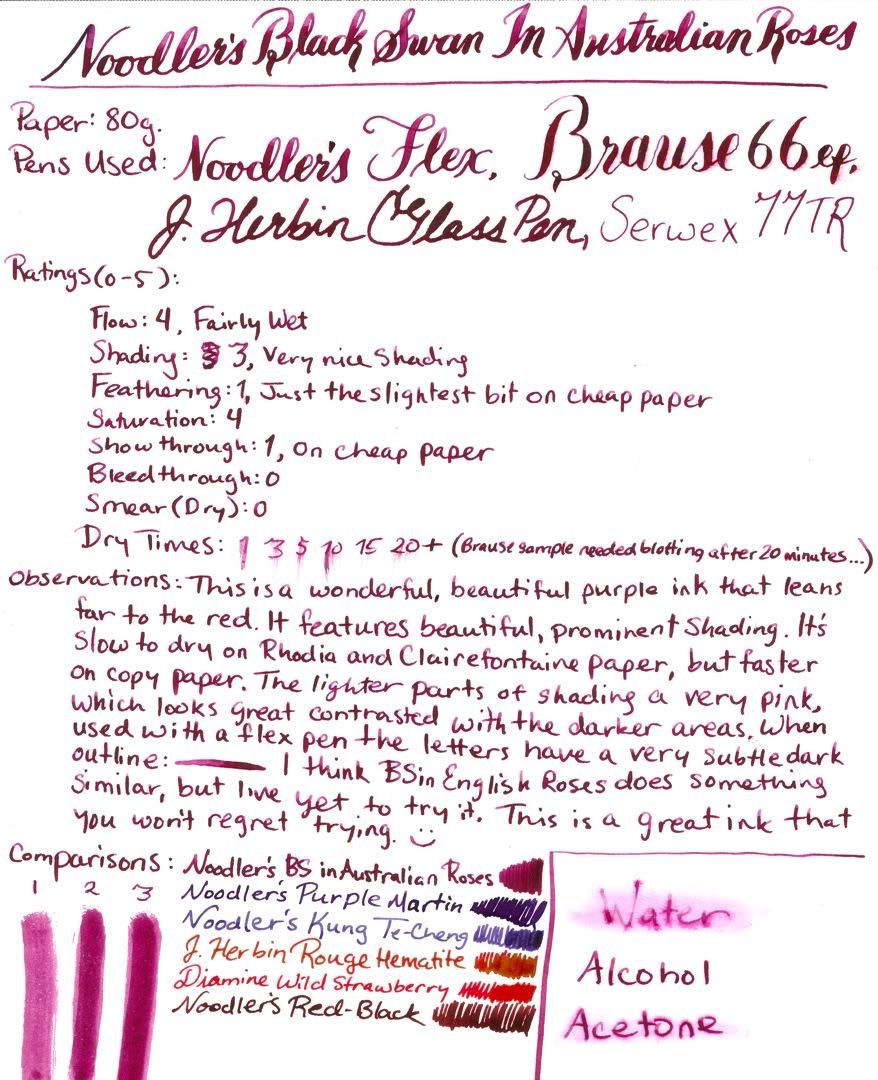 Beautiful shading:


Red-Black really should've been next to BSiAR, but I'd forgotten about it after one of the cats knocked my bottle under the bed.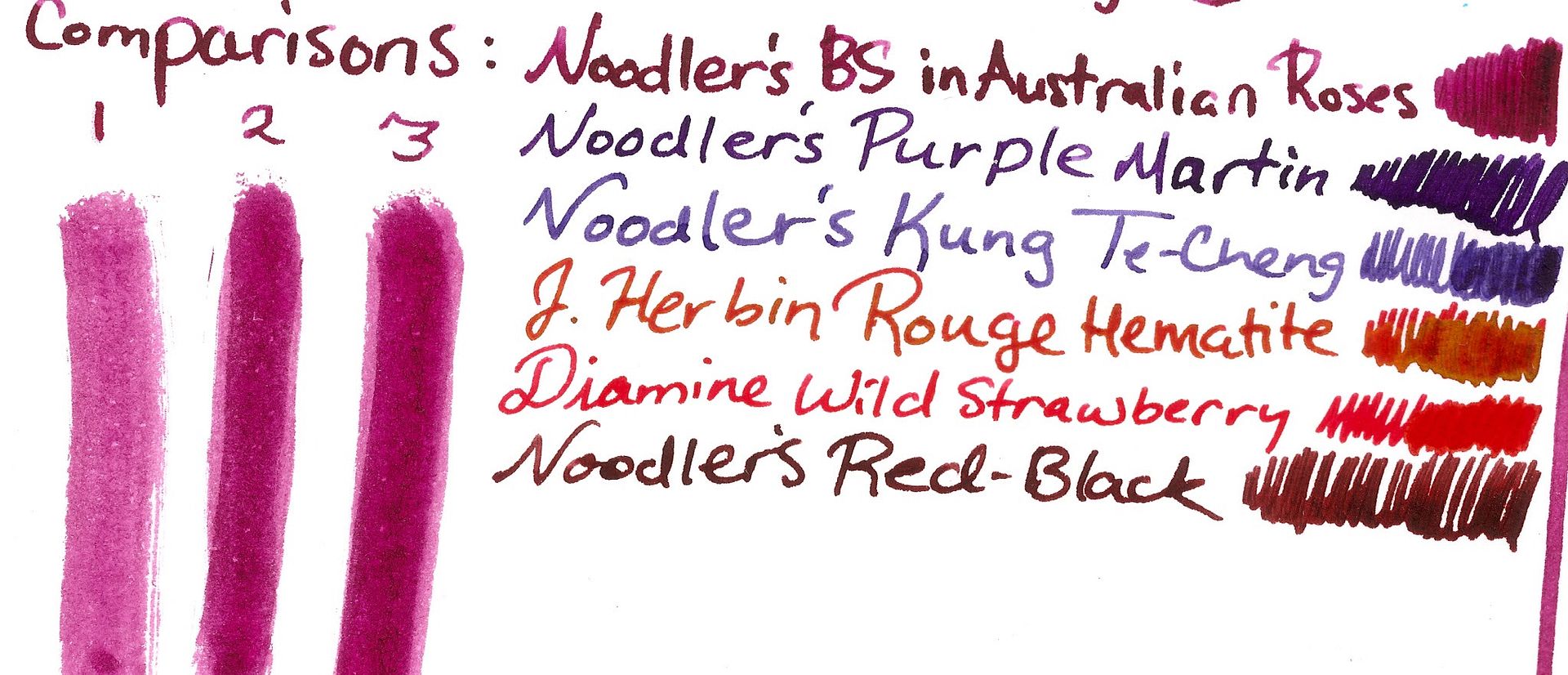 I love this ink! It's subtle, dignified, and very velvety. I look forward to review English Roses, and I'll compare them when I get my sample, which will be coming with a dotted Rhodia pad so I can keep my darn lines straight.