Today the pen second from left 111NT arrived, and what this means is that I now have a complete run of the Pelikan Toledo (excluding the silver models and all the cute colored barrels):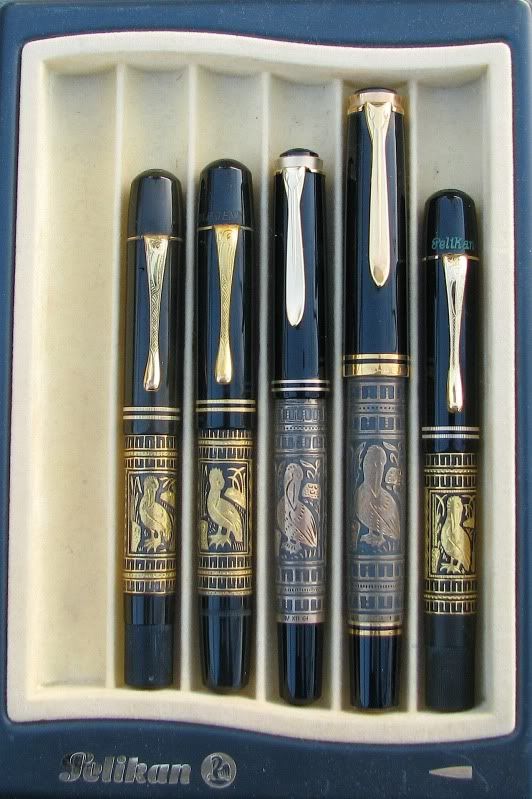 Left to Right:
1932 Pelikan T111 (Toledo)
1937 Pelikan 111NT
1987 Pelikan M700
1991 Pelikan M900
2003 Pelikan M111T
Close up of the bindes:
Hard to tell from photos, but note how much more detailed the early carving (1932) is than even the 1937, let alone the M700 and 900. The OOTT is truer to the real originals, but still . . .