Waterman's Carnation Red Ink: A Review of Vintage Ink, Circa 1947 and 1953.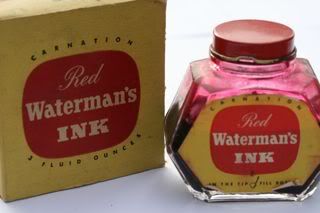 The Company

Lewis Edson Waterman was an inventor originally from Decatur, New York, and later New York City, who is best known for developing a feed system to improve flow and shading of the pen that carried it's own reservoir of ink.* After working on this pen for nearly ten years, he finally began selling it in the 1880s with great success. The feed system used three channels to allow aqueous flow with the exchange of air into the reservoir. He started his company in New York City, where he lived for another 21 years. After his death at age 64 in 1901, his son Frank, took over Waterman's operation, helping to build the company as the top manufacturer of fountain pens into the 1930s.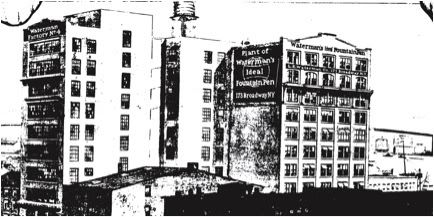 The L.E. Waterman factory on 173 to 177 Broadway Avenue at Courtlandt Street in Manhattan. This photograph was taken from the New York Tribune, December 5, 1915.
The Waterman product was an industry trendsetter in both elegance and design. However, by the 1950s, other brands such as Parker or Sheaffer outpaced Waterman in most all aspects. Waterman was also too late to embrace the ballpoint pen. By the mid the mid-1950's, despite the popularity of the cartridge-filling system, Waterman closed its New York operations, and the company ceased production. Within a few years, the French division of Waterman, purchased by Bic, began producing writing instruments under the new Waterman name. After several transformations, the company is now a division of Gillette.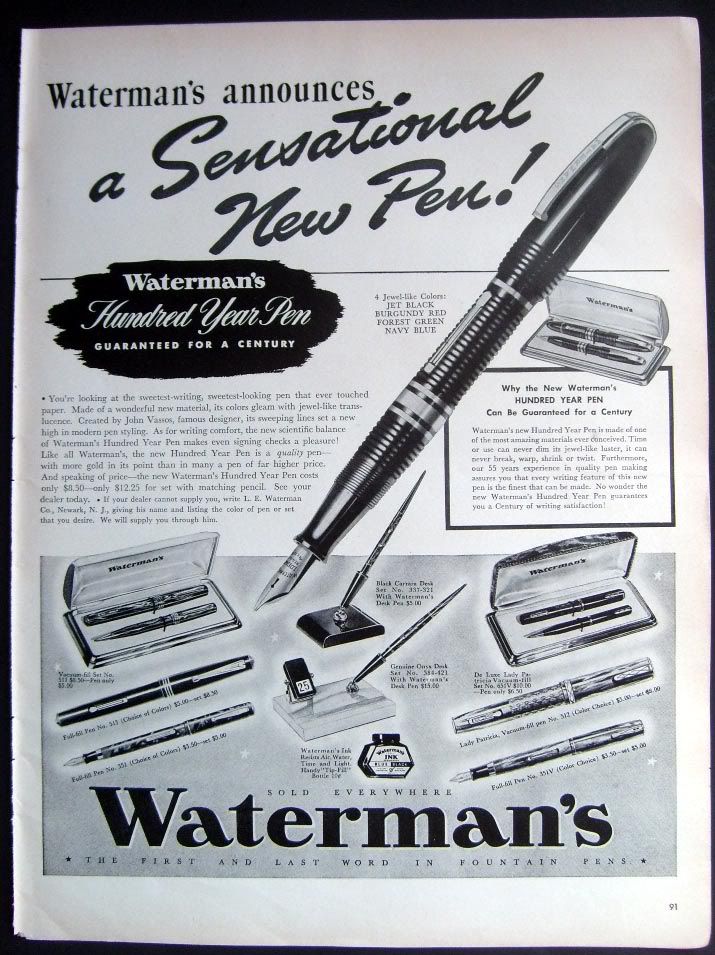 The Bottle
Waterman currently produces their own ink at their factory in Nantes, France. Their past production of writing fluid was probably produced in factories throughout the world according to a specific formulation. Unique bottle styles to specific factories can be found in the United States, Britain, France, Canada, Spain and Japan. It's French subsidiary, JIF-Waterman, developed one of the first, if not the first, cartridge filling system in 1936.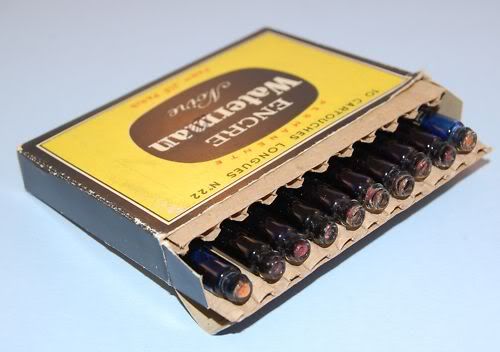 Early Waterman's ink cartridges, produced in France in 1940, made from glass.

Bottom of the Waterman ink bottle showing the Anchor-Hocking logo.
However, one of its most well-recognized company designs comes from someone outside of Waterman; that is, the Waterman multi-faceted ink bottle. Ted Piazzoli was an employee of Capstan Glass of Connelsville, Pennsylvania, a glass jar company that began producing glass products in 1917. As such, he designed several patented jars and bottles that he signed over the rights to the Capstan company, all but the one iconic Waterman ink bottle, which he forwarded the rights to L.E. Waterman. He was granted the rights to this patent in March 1936. Capstan produced the first jars for Waterman. In 1938, Capstan was reorganized as Anchor Hocking.
Ted Piazzoli's design as it appeared in the original patent application.

Piazzoli's concept is a timeless bit of ingenious industrial design. Ink bottles up until that time were usually narrow-mouthed, designed to support a narrow pen in an upright position, such as the Waterman 52, while filling it. This system worked until the level of ink reached below the top of the feed, necessitating the writer to a fill a separate ink well with the leftover ink. While, Waterman did produce some unusual top-fill reservoir bottles, Ted Piazzoli's bottle allowed the user to tip the bottle on its edge to capture the last drops of ink, without spilling its contents.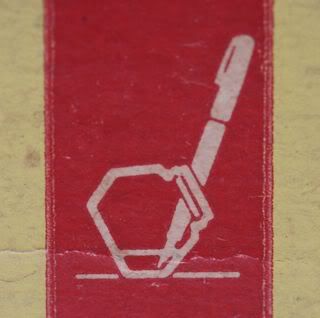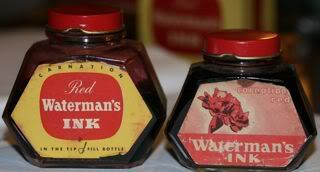 Waterman two and three ounce bottles. The three ounce bottle is a later design (1953).

The Ink
Waterman inks have always been recognized as well-performing throughout their line of colors. In the 1940s, American Waterman produced a series of inks for fountain pens that included Permanent Black, Washable Blue, Tropic Green, Aztec Brown, Patrician Purple, South Sea Blue, Carnation Red and Blue-Black.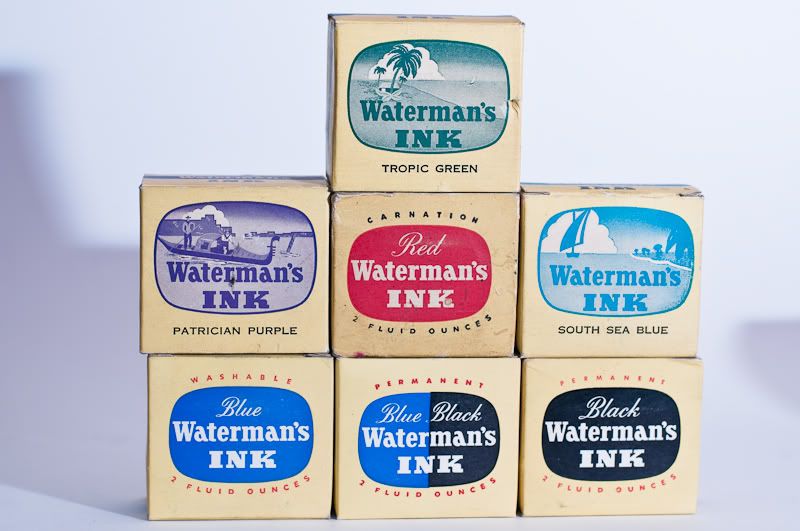 Nearly all inks of this vintage contained one to three or more dyes, while the "permanent" inks (including blue-black) were likely to also contain iron gallotannate complex. All inks contain constituents as preservatives, for the control of wetting, spreading or drying qualities of ink.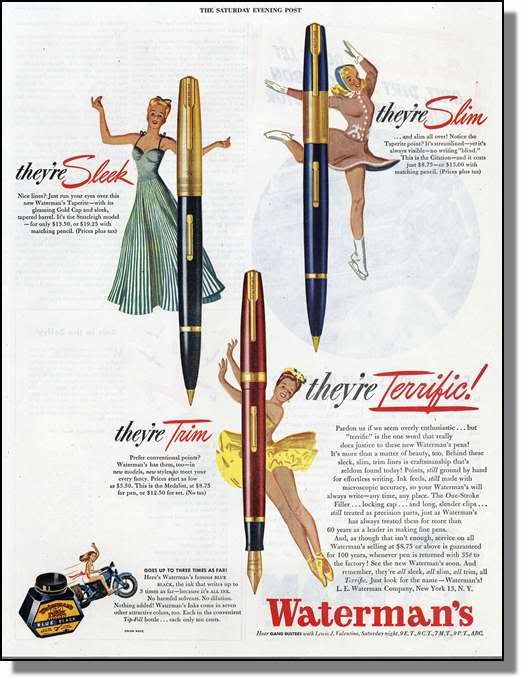 I acquired a full 3-ounce bottle of Carnation Red about two years ago. It instantly became one of my favorite inks, especially one of my favorite reds. The red color had a slight pink tone, very reminiscent of Sheaffer's Skrip Persian Rose. This bottle was produced after 1953. Waterman prior to that time only made ink in 2-ounce bottles. I acquired a second bottle about one year ago, produced about 1945-1947, with the carnation flower on the label. Much to my surprise, the color was slightly different, more of a basic red tone. There is a hint of pink, but closer to a flat red, much like Sheaffer's Skrip Permanent Red. I am unclear which is the correct tint, and what ink has turned over the years. Both inks behave remarkably well.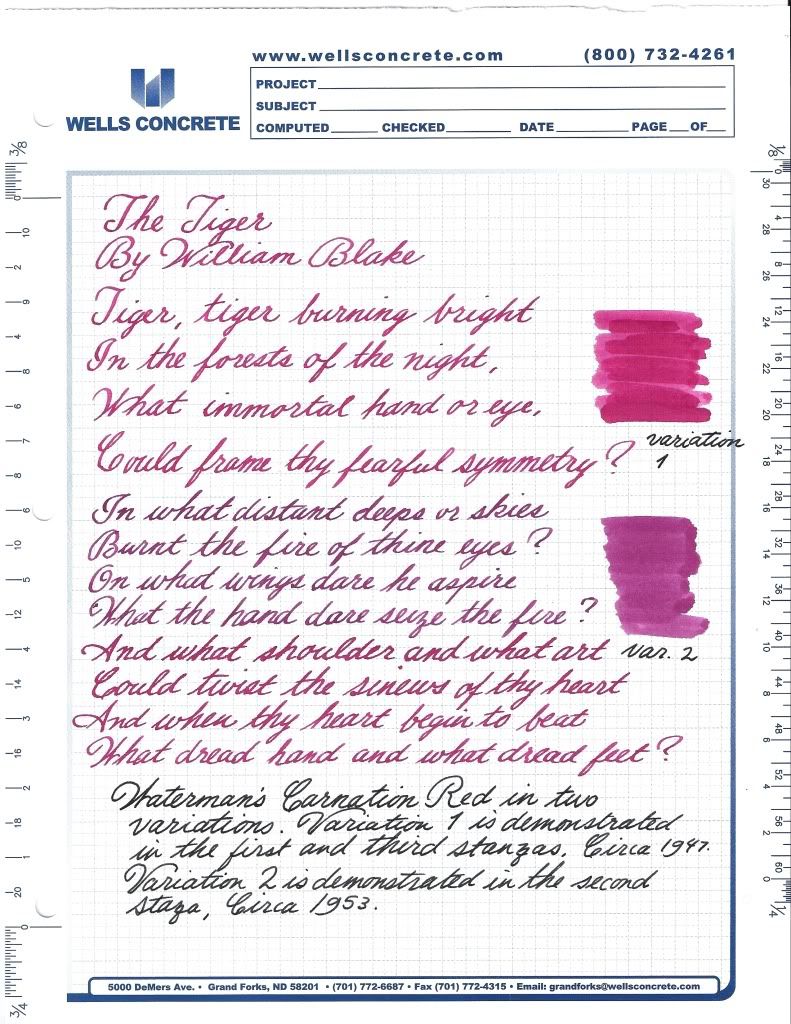 I have used Waterman's Carnation Red ink in a Waterman 100-year pen, red, of course. It writes smoothly, not dry. It does not creep onto the nib. It does not drip. This ink resists both bleeding and feathering into the paper, but it is not waterproof. I know some people are obsessed with the permanence of ink. I prefer the resistance to accidental spills but also enjoy removing spills from my clothes or carpet.
I thoroughly enjoy this ink, not because of the novelty of using 70-year-old ink, but because it writes so smoothly. It holds up well for daily writing, and its color does not overwhelm the page.
Other Vintage Reds from 1940-1960.
Carter's Sunset Red
Pelikan Brilliant Red
Sanford Penit Cardinal Red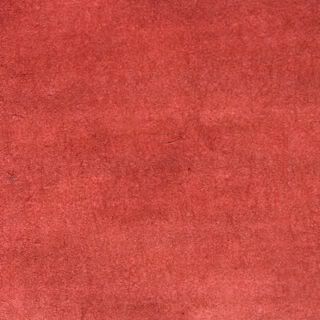 Carter's Hunting Red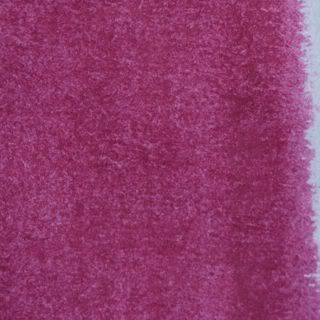 Waterman's Carnation Red (from 1953, 3-oz. bottle)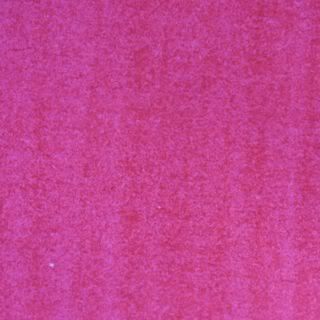 Sheaffer Skrip Permanent Red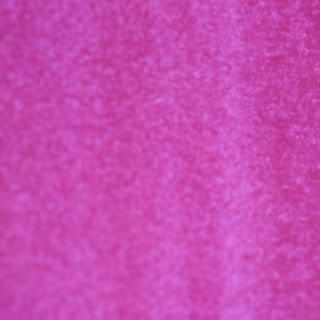 Sheaffer Skrip Washable Persian Rose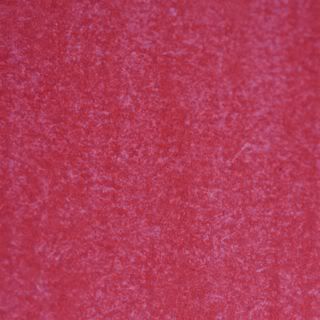 Parker Quink Red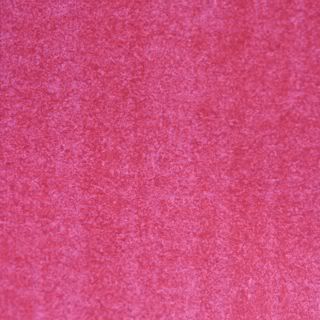 Crescent Freflo Red